Featured Vehicles
Check out our vehicles on special this month.
Brad Deery Collision Center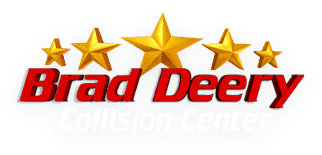 We view each car repair as an opportunity to showcase our commitment to excellence. From the simplest collision repair to the most complex, we treat each job like it's our number-one priority – because it is!
Our Reviews
Service department did a nice job rustproofing and undercoating my new truck
2nd vehicle I have bought from Zach. Excellent,prompt service. Quick turn around and out the door. Professional atmosphere and great staff.
Jeffrey Rangel was awesome to work with.
2nd vehicle I have purchased from this dealership. Zach is an excellent sales person. He is prompt and professional. I have experience nothing but stellar service from anyone at this dealership.
Honest people who worked with me to get the deal done. Will definitely be doing business with them again.
View all
Leave us a review
Welcome to
Brad Deery Motors
Brad Deery Motors | New and Used Cars in Maquoketa Iowa near Quad Cities | Brad Deery Ford
At Brad Deery Motors near Quad Cities Moline Dubuque Davenport, we are proud to be your trusted new and used car dealer. Whether you have your eye on a Ford or a model from the Chrysler Dodge Jeep Ram line, we carry the vehicles that you are looking for. Our line extends to include impressive Chevrolet Cadillac models as well. We are more than a new and used car dealer in Maquoketa. Our trusted dealership also keeps your car, truck or SUV on the road by providing quality upkeep and repair services as needed in our modern service center. With our technicians' incredible expertise on all models from the Ford Chevrolet Cadillac Chrysler Dodge Jeep Ram lines, you are assured that your vehicle will be properly taken care of when you bring it to us. Regardless of your need for sales or services, our team is ready to help you today.
When many of our customers drop by our dealership in Maquoketa Iowa, they are not yet certain which model they want to take home. As a new and used car dealer that sells the full lines from Ford Chevrolet Cadillac Chrysler Dodge Jeep Ram, you can feel confident that we have at least a few options that are a great fit for you. At Brad Deery Motors, we know that each car shopper has individualized criteria that must be met for their purchase. This could include specific accommodations for cargo space, towing capabilities and seating. Many of our customers focus on safety features and ratings, technologies and other factors as well. Because we have such an extensive range of impressive possibilities for our customers to explore, our customers never have to settle for a vehicle that is not perfect for them. We encourage you to visit our dealership near Quad Cities Moline Dubuque Davenport soon so that you can get familiar with the exciting options available to you.
Does your Chevrolet Cadillac or Ford vehicle require periodic maintenance work soon? Does your Chrysler Dodge Jeep Ram have auto repair needs? At our preferred and reliable auto dealership near Quad Cities Moline Dubuque Davenport, we provide our local customers with a trusted resource for all of their automotive service needs. Our dealership's service center is staffed by technicians who have been properly trained and certified to work on all Ford Chevrolet Cadillac Chrysler Dodge Jeep Ram vehicles. In addition to maintaining a qualified team of auto techs to work on our customers' vehicles, our large service center is properly equipped with advanced tools and equipment so that our mechanics can address each customer's needs perfectly and quickly. Many automotive services require our team to utilize replacement parts. Rather than using questionable aftermarket parts, our technicians incorporate OEM replacement parts that are specifically designed for your car's make and model. With appointments available at convenient times throughout the week, we make it easy to get your Ford or other model the focused attention that it needs.
Do you have your eye on a vehicle from the Chrysler Dodge Jeep Ram line or the Chevrolet Cadillac line? At our dealership in Maquoketa Iowa, we proudly keep our everyday prices at a truly competitive level so that our customers can get a great deal on their next vehicle, regardless of when they make a purchase. If you are like many of our other customers, applying for a car loan may be a part of your purchase experience. When you use a car loan in combination with our competitive prices, you can appreciate driving home in your new vehicle today and paying for it over the course of the next few years. Our financing department is ready to review your loan application and to assist you with your search for a suitable loan program. Because we maintain exceptional relationships with numerous top lenders and banks, we are able to quickly pinpoint financing possibilities that our customers individually qualify for. Are you ready to learn what your auto financing options are? Fill out the loan application on our dealership's website or in our office to get started.
The diversity in our new car inventory is mirrored in our used vehicle inventory. Used vehicles are an affordable alternative to a new car, and you will have access to incredible diversity in our used car inventory. Many local car shoppers want to compare new and used options before finalizing their plans, and our sales associates near Quad Cities Moline Dubuque Davenport are thrilled to have the opportunity to support you with your comparison research. Because we are a new and used car dealer that takes steps to verify the quality of our used vehicles before they are added to offerings, we give our customers the ability to shop with confidence.
At Brad Deery Motors, we want to be the reliable resource that local drivers utilize for their auto service and sales needs. Are you in the market for a new or used vehicle? Are you searching for a shop that you can trust to take excellent care of your vehicle? Call our Iowa sales or service teams today to learn more about our dealership and to request a dedicated appointment time with us.