Tire Center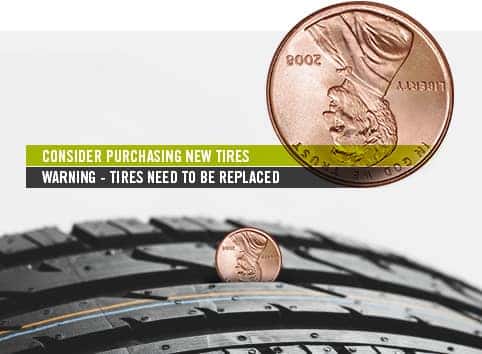 Easy Tip to Determine if You Need New Tires Place a penny into the tread, with Lincoln's head pointing down. If you can still see the top of his head, the tread is dangerously low. Most modern tires, however, have wear bars: bits of rubber woven into the pattern at a specific depth. If you can see this, it's time to get new tires.
Why Brad Deery Motors? Price match guarantee on tires. Brad Deery Motors will match the price of any local competitor's price on tires.  This guarantees that you are receiving the best price on your new tires.  In addition to the price match, when you purchase your tires from us, we will also give you free tire rotation and balancing for the life of the tires. When you need service work done we are the place to go.  We will beat any local competitor's price on service work.
Would you like a quote?  Please fill out this form below and we will contact you with your new tire quote.