2019 Chevrolet Stingray near Dubuque Iowa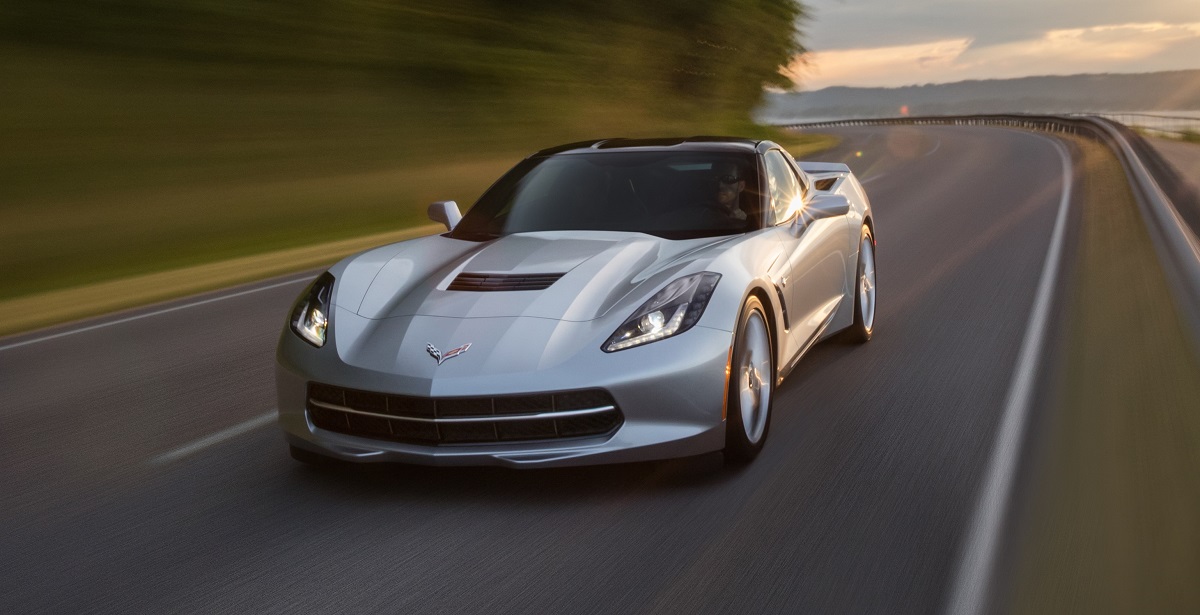 View Inventory
2019 Chevrolet Stingray Overview
Brad Deery Motors is the proud home of many a 2019 Chevrolet Stingray, an out of this world Corvette sports car that is going to wonder whether you're on your way to the office or the finish line. This one is going to be serving Maquoketa Dubuque Iowa drivers with a premium driving experience that you won't get in any other vehicle on earth. A Corvette Stingray is a one of a kind, and it's available here at Brad Deery Motors near Dubuque Iowa. Here's our brief review of everything you're going to love about the 2019 Chevrolet Stingray. What you get depends on the trim you choose (1LT, 2LT, or 3LT are available). We'll be focusing on the base model of the Chevrolet Stingray during this review.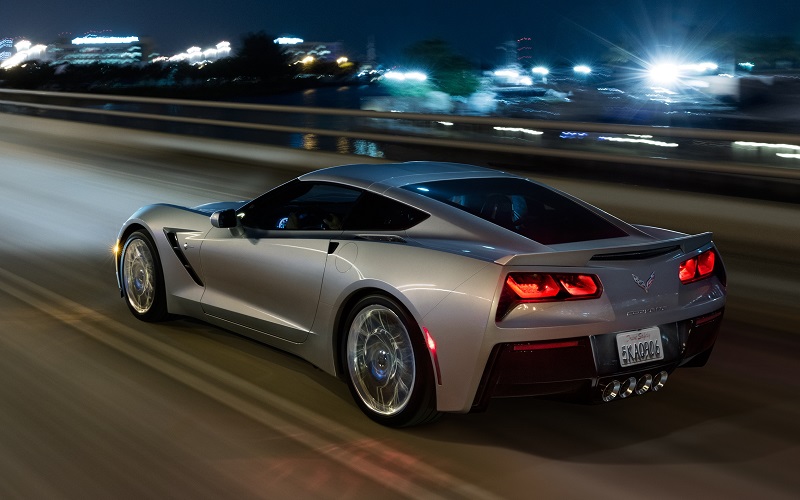 2019 Chevrolet Stingray's Exterior
The 1LT is big on exterior style, with front Z51-style 5-split spoke, Silver-painted aluminum 19" x 8.5" wheels and rear 20" x 10" wheels. High-Intensity Discharge (HID) headlamps are not only helpful, but they're exquisite to gaze upon to. Solar Ray light tinted glass makes for a gorgeous glare-free aesthetic Stingway-wide. When you think of what a sports car should look like, this is the first thing that would come to mind. It's a Corvette for an entirely new era, and when you get up into the higher trims, you find features that are simply mindbogglingly wonderful. The Chevrolet Stingray promises to be one of the most visually stunning of all sports cars in 2019, and we can attest to the fact that many people near Dubuque Iowa are going to drive away happier than they've ever been with a vehicle.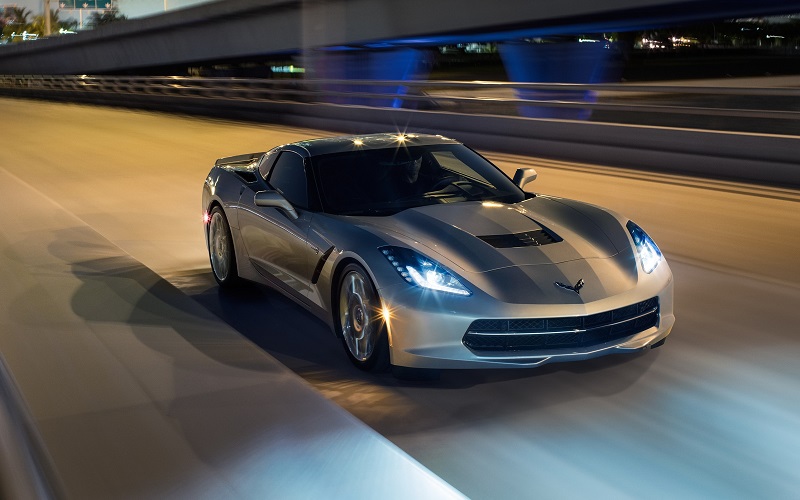 2019 Chevrolet Stingray's Interior
The interior of the Chevrolet Stingray promises to continue serving Maquoketa Dubuque Iowa drivers and passengers with the racecar vibe that only a Corvette can give you. It's sure to be popular near Dubuque Iowa for its two goregous 8" color touchscreen diagonal screens, Driver Mode Selector for fun with driving in different moods, and absolutely stunning Bose 9-speaker audio system. All of this is the kind of premium treatment you expect from Chevy when it puts out a Corvette. They also don't forget about connectivity here, because even if you're speeding away in a Stingray, you still need to keep up with the times. There's a Built-in 4G LTE Wi-Fi® hotspot and SiriusXM® Radio package offered. And the fun doesn't stop there. You get a leather-wrapped steering wheel standard on even the base model, Perforated Mulan leather seating surfaces, and 8-way power driver and passenger seats for complete control over your ride. It's a comprehensive interior package that will impress even the most finicky of Corvette fanatics. You're simply going to love being inside this vehicle and driving it.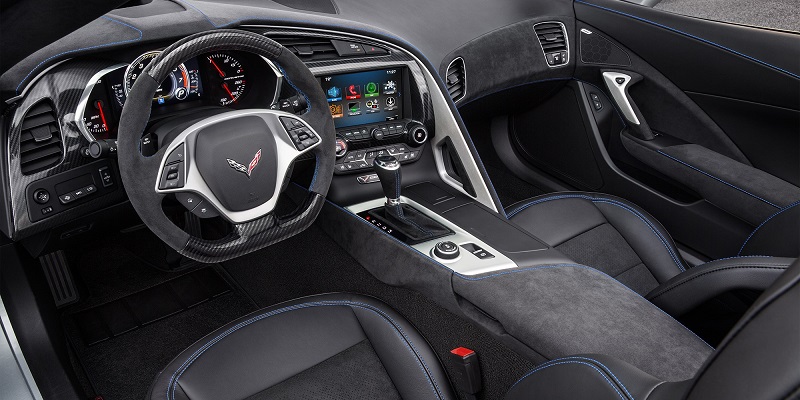 2019 Chevrolet Stingray's Mechanical Features
The 7-speed manual transmission features Active Rev Matching, a revolutionary feature that's going to deliver more smoothness and balance than you can possibly imagine. You'll also get remarkable features like Speed-sensitive Electric Power Steering (EPS) with variable ratio and an aluminum frame that gives you These materials contribute to a near 50/50 weight balance for enhanced driving control and power over your driving experience. All in all, it's one powerful package on the mechanical side, and that's just the base model we're talking about. Go to a higher trim and things get astonishingly even BETTER.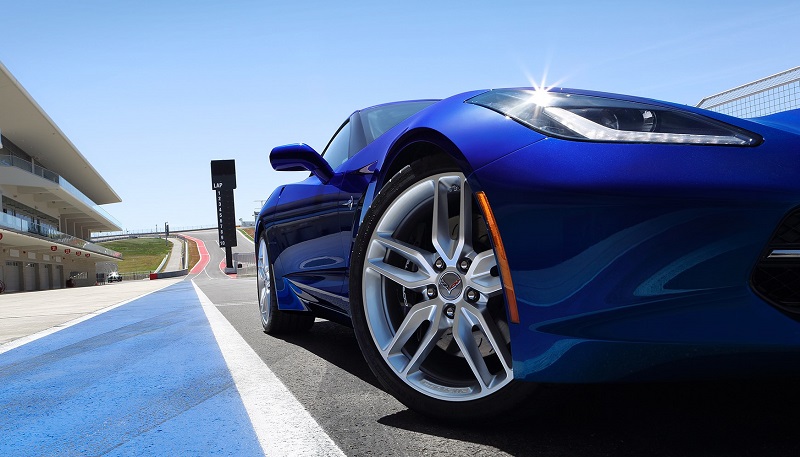 2019 Chevrolet Stingray's Powertrain
The biggest 6.2L V8 engine powers out up to 420 horsepower. To get the maximum horsepower, you'll need the Z51 Performance Package or Performance Exhaust. The result? You can go from 0 to 60 in only 3.7 seconds, an exhilarating driving feeling that few people will ever experience. The Stingray gives you that experience! Your transmission can be a choice between a 7 speed manual transmission or an 8 speed paddle shift automatic transmission for an "best of both worlds experience." Brad Deery Motors is impressed, and we know that you will be too!
2019 Chevrolet Stingray's Safety Features
It starts with all-speed traction control standard on the base model. The rear vision camera puts you in complete control of your performance no matter what your conditions are. And you'll love the Active handling stability control with traction control because it increases your handling capability and puts you in control of the enormous power that this sports car puts at your fingertips. The air bag system is also comprehensive and gives you a lot of extras, especially as you go up to the higher trims.
See it in action today
We're serving Maquoketa Dubuque Iowa drivers with a fresh batch of Stingrays from Chevrolet in 2019, and we invite you to be one of the first people to get your hands on one when you stop by and test drive one of these bad boys. They're one of the premier vehicles in the entire year and THE sports car to watch in 2019. The trims are astonishingly brilliant in their specs, but even the base model is going to blow away almost any other competitor (or any other competitor if you're a fan of the Corvette). In other words, there's no better time to drive one of these than the minute they hit our lot! We invite you to keep up with the latest announcements about the Stingray and drop by as soon as possible to test drive one of these magnificent sports cars. Once you get behind the wheel, you won't want to give it back to us! Call today.