Used Ram 3500 near Davenport IA for Sale in Maquoketa IA l Quad Cities
Used Ram 3500 near Davenport IA


View Inventory
The latest trend among Ram truck buyers is to trade in expensive new dealer fees and near-instant depreciation for the comfortable and economical choice of a used Ram 3500. Thanks to innovations like vehicle history reports and dealerships like Brad Deery Motors Used, pre-owned buyers aren't really taking a risk anymore in putting their money down a heavy duty used Ram 3500 near Davenport. They're making one of the best decisions of their lives.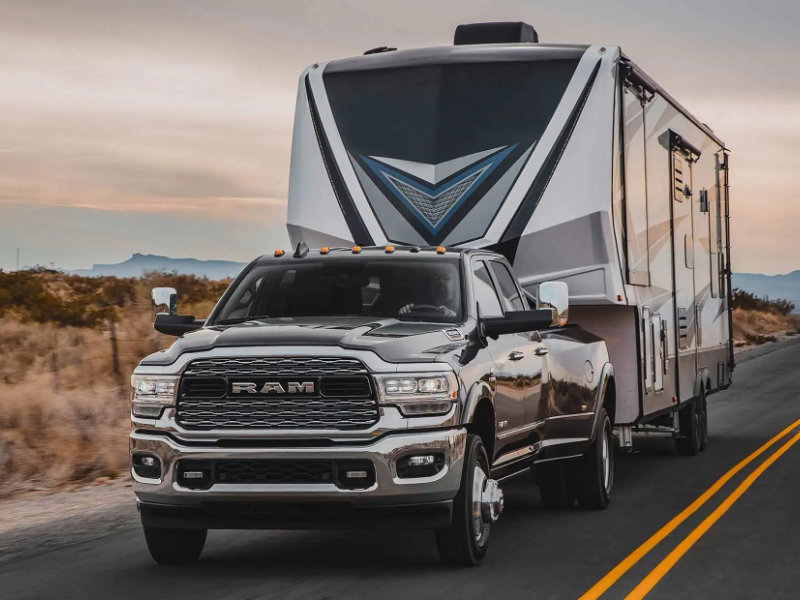 Why People Choose a Used Ram 3500
The heavy duty used Ram 3500 near Davenport is a favorite of businesses. If you need maximum towing, payload, and truck bed durability, the model is known for its epic tow ratings and longevity. There's a lot to respect about a Ram 3500, and you can see it just by looking at the truck when you visit our dealership serving Davenport Dubuque Maquoketa Cedar Rapids.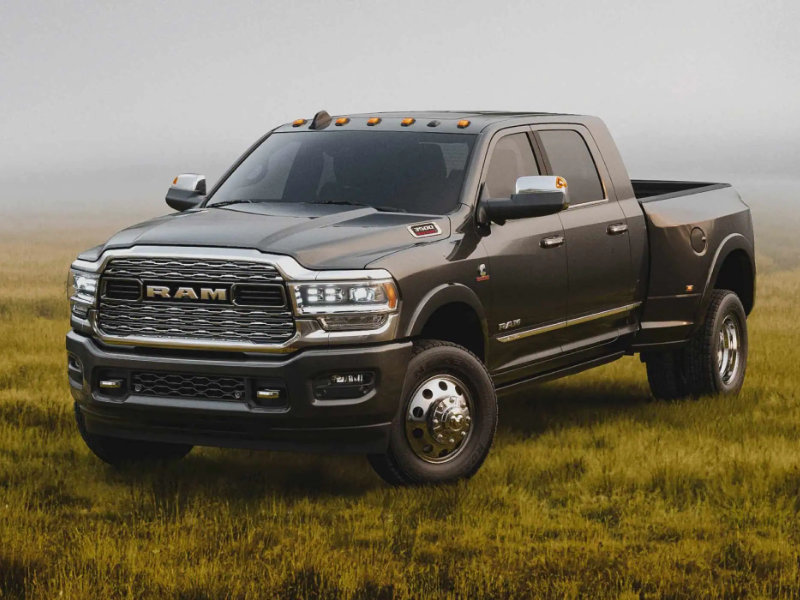 Businesses need to do more than just get a job done. They need to make a strong impression on potential customers, too. When someone sees a Ram 3500 at a jobsite, they often wonder what company owns that truck. Its higher price tag as a new model means people recognize it as an affluent brand. Companies who use it are regarded highly by potential customers. No one has to know that you bought a used Ram 3500 near Davenport. What people will see is that your business owns Ram 3500 models, and that makes a big impact on people who need your services.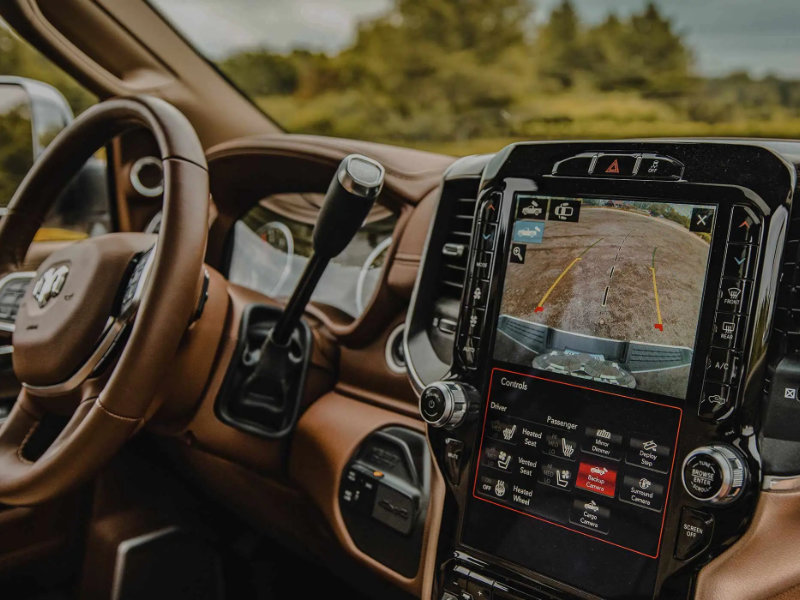 Distinctive Trims
Some trucks don't recognize the importance of a big trim lineup, but the used Ram 3500 gives you tons of trims to choose from and many special editions and appearance packages. Because of this, no two Ram 3500 trucks are alike at our dealership serving Davenport Dubuque Maquoketa Cedar Rapids. You might find two Limited models, but one has a towing package and another doesn't. Their exterior colors are different. And even if they weren't, they'll have very divergent equipment. Some of our most popular trims at Brad Deery Motors Used include the Big Horn, Laramie, Tradesman, and Limited.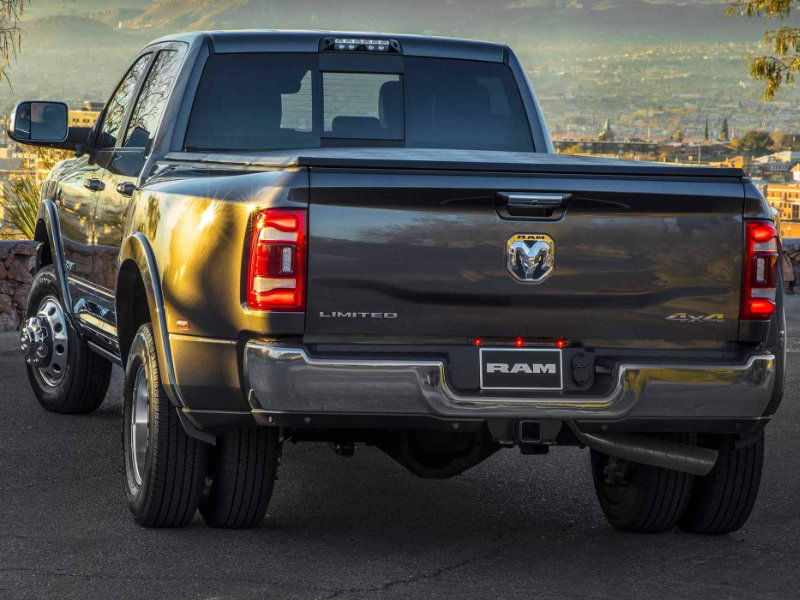 Potent Power
The V8 engines that power a used Ram 3500 near Davenport are inspired by a desire for both power and control. You can't have one of those without the other. In order to get the best performance out of a truck, you've got to see a blend of powerful engines and precise engines. The 2019 Ram 3500 ran at up to 800 lb-ft of torque and 410 horsepower. Its 6-speed automatic transmission is electronically controlled and nimble. You can test this statement out for yourself when you test drive at our dealership serving Davenport Dubuque Maquoketa Cedar Rapids.
Why People Choose Brad Deery Motors Used
Pre-owned dealers have it good these days, but so do our customers. Shopping with us means having a much larger range of Ram 3500 models to choose from. You'll find special editions and limited edition packages on many of our trucks. You don't pay anything for these extra add-ons that a new buyer forked over money for. They're yours to keep. We strive to possess one of the largest inventory of Ram 3500 models anywhere in the U.S.
High Quality
Used trucks vary in quality and performance. Before we bring a pre-owned model into our dealership serving Davenport Dubuque Maquoketa Cedar Rapids, we test drive and perform multi-point inspections to verify that it can be reconditioned. If it can, we get to work. You'll find only the highest quality pre-owned trucks here, and each one is priced fairly according to its true value.
Comfortable Financing
Our Brad Deery Motors Used finance department is one of the easiest to work with in the country. They take the time to explain the financing process to our customers who need that explanation before they begin. Thanks to their hard work and numerous partnerships over the years, we have lenders willing to work with excellent credit buyers or bad credit buyers. Our job is to get a deal done for both of those customers.
Test Drives on Request
Vehicle history reports let you know who owned your truck and if it was taken care of, but the test drive is what shows you what you're going home with if you buy a truck. During a test drive, you take sweeping curves, brake, accelerate, steer, and use interior technology and driver-assist features. We're one of the few dealerships that doesn't stress out over a customer's test drive. We actually want you to get out there and sample the quality of our Ram 3500 inventory.
Are you ready to get to know the Ram 3500 better? Call us or write to us today for more information.