Used Jeep Grand Cherokee to Clinton IA for Sale in Maquoketa IA l Davenport l Dubuque l Cedar Rapids
Used Jeep Grand Cherokee to Clinton IA

View Inventory
Vehicle Overview
The Grand Cherokee is the epitome of style and refinement for families whose tastes run toward the sophisticated side. The Jeep Cherokee has long since been the world's only trail rated luxury SUV. It has – as Jeep points out about many of its vehicles – a distinct look of luxury, a little something extra that few SUVs possess. A used Jeep Grand Cherokee to Clinton is part of our extensive collection of luxury vehicles here at Brad Deery Motors online. Learn more about its power, utilities, and refinement here from us.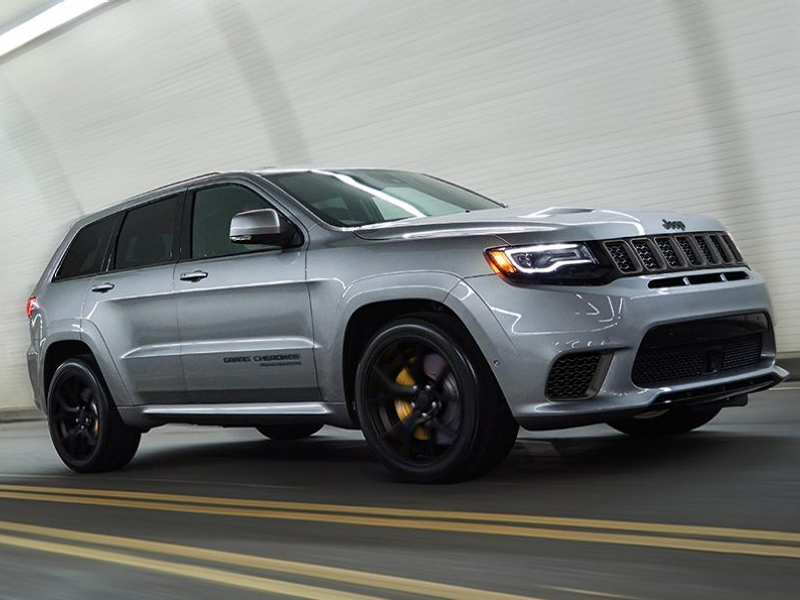 Full-bodied Luxury – Jeep Grand Cherokee
The Grand Cherokee is Jeep's largest SUV. It has a long history of service behind it, too. The Grand Cherokee is one of the original family SUVs that popularized the class. Before it, there might have been some off-road SUVs, but people didn't think of SUVs as "luxury" vehicles. The Grand Cherokee changed all that. Every year, it is outfitted with premier technology, premium genuine Nappa leather, and a host of gear shift and luxury steering wheel flourishes that make the Grand Cherokee the grand SUV it is.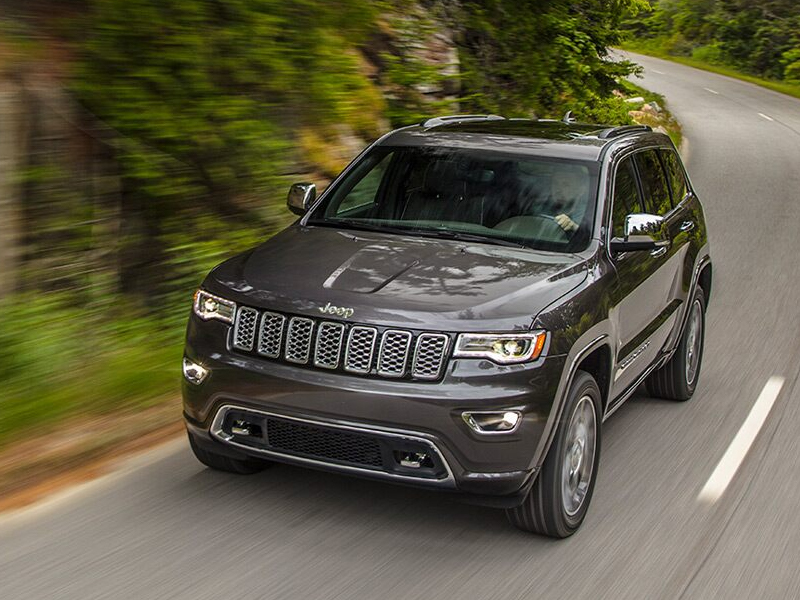 Exciting Trims – Jeep Grand Cherokee near Clinton
Whether you want to outfit your used Jeep Grand Cherokee to Clinton to be a sporty SUV, a luxury SUV, or a luxury performance SUV, you can do all three of those things thanks to a remarkable trim lineup that's as versatile as it is upscale. The Summit especially has a really distinct layer of badging and stamping that you won't forget. Color coordinate your interiors as well to match your trim. It's serving Clinton Iowa with a look and rev like no other SUV in history.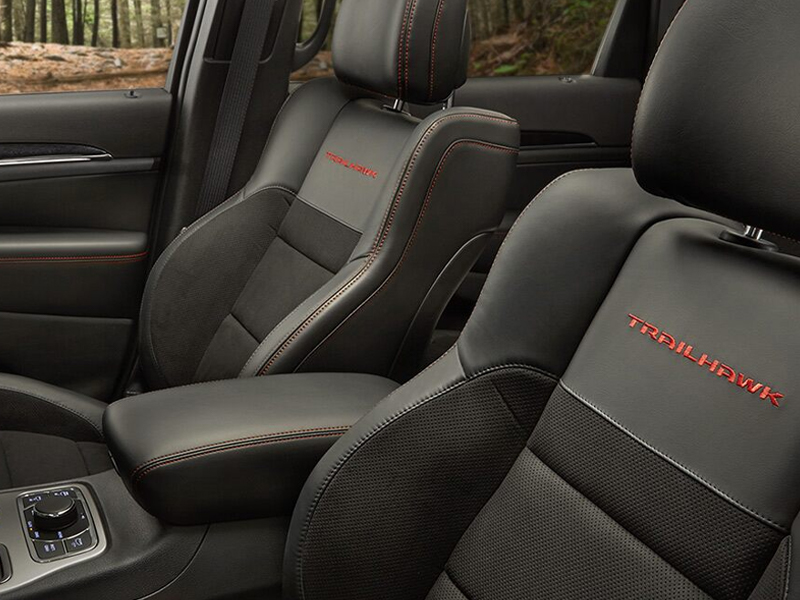 Engine Choice – Jeep Grand Cherokee specs near Clinton
Almost no family luxury SUV has ever had the power of the Grand Cherokee. Its strong, versatile V6 and V8 engine lineups are like nothing else in the industry. For example, by 2005 the vehicle was offering up multiple V8 engines to choose from. They also added DVD systems that year and even a navigation system that let people benefit from brand new GPS technology in their SUV. The 2006 model featured two V8 engines. By 2009, you've got a 5.7L Hemi V8 engine on the Grand Cherokee, and boy did the fun start! Its high-power version of this engine featured 420 horsepower and something the world had never seen before from a luxury SUV.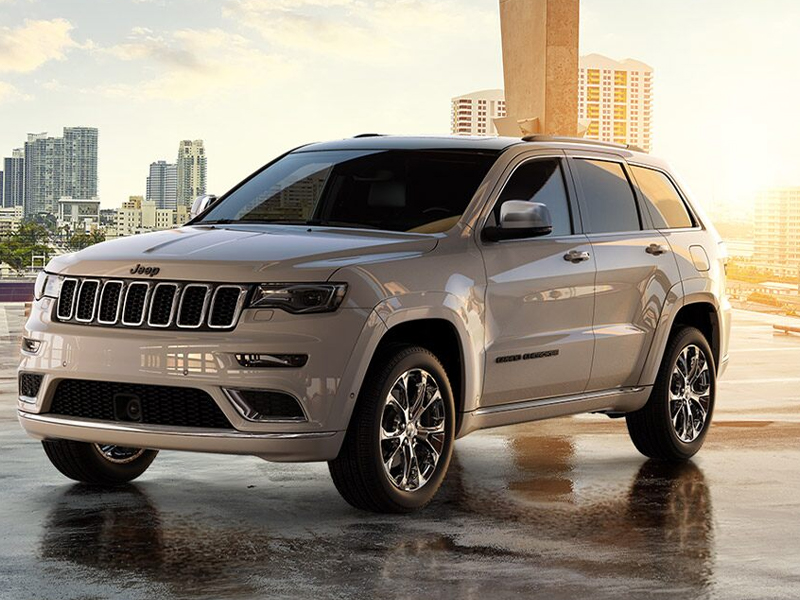 Features – Jeep Grand Cherokee near Clinton IA
The used Jeep Grand Cherokee inventory is here serving Clinton Iowa with the following enduring legacies. These are the hallmarks of the lovely Grand Cherokee.
Trail Rated – Jeep Grand Cherokee dealer
Just like other Jeep vehicles, the luxury Grand Cherokee is trail rated. It features Jeep's patented 4X4 formula and supreme 8-speed automatic transmission configurations. In 2015, you got a 475 horsepower SRT trim that was second to none in its class. The Trailhawk was added in 2017, and if you get that recently used Grand Cherokee, you're working with the kind of power usually reserved for pure muscle cars. There's nothing quite like driving around in a vehicle that looks like an SUV limo but drives like a full-fledged legendary muscle car.
Buy Used from Brad Deery Motors Online
Buying a used vehicle is one of the smartest decisions you can make in this economic environment. Not only does it save you money, but it allows you to take advantage of the reliability and durability of vehicles made in the last decade (or even sooner on some makes like Jeep). Today's modern vehicles are built to last, so buying used doesn't entail the risk it did a few decades ago.
In fact, buying used might just be your ticket to major savings and value. We have plenty of perks for buying a used Jeep Cherokee that will increase your value. The Grand Cherokee is one of the nicest luxury SUV models in the world, and when you buy used, you get so much money off the down payment and monthly payment that you can afford a tremendously powerful trim.
Instead of being locked into an under-equipped new base model, you can get a top of the line recently used Grand Cherokee and have the time of your life on and off the road for then next decade or more. Talk to our sales team today to find out even more great benefits of buying a used Jeep Cherokee.
Brad Deery Motors Online
Visit our dealership today to see the used Jeep Grand Cherokee inventory on our lot. It's a premium array of Grand Cherokee trims and colors that will allow you to customize the Grand Cherokee even though you're buying it used. We have all features, all colors, all trims to fit all budgets. Call today to learn more about the Grand Cherokee or schedule a test drive.