Used Jeep Grand Cherokee near Dewitt for Sale in Maquoketa IA l Davenport l Dubuque l Cedar Rapids
Used Jeep Grand Cherokee near Dewitt
View Inventory


The luxury and grandeur of a used Jeep Grand Cherokee creates a feeling for our customers. There's just something about a Grand Cherokee that makes people a believer in this model near Dewitt. The Grand Cherokee's road ahead was smooth sailing in the hands of Jeep. The idea of a two-row Jeep luxury SUV was actually quite a surprise in the industry when it was announced. After all, this is the brand that cheerfully puts out the Wrangler each year.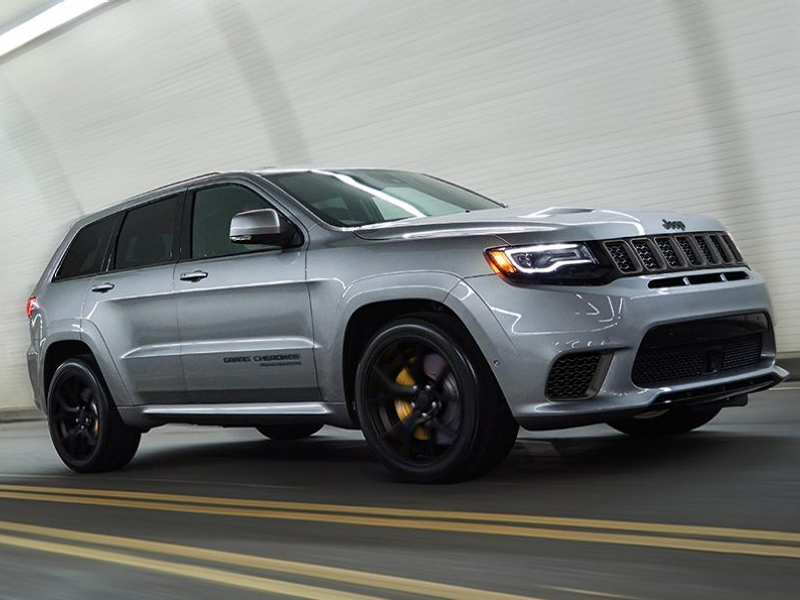 A Rare Luxury
Definitive SUVs like a used Jeep Grand Cherokee near Dewitt are a rare luxury for most families. These models represent the highest class passenger luxuries and amenities. If you're traveling first class through life, a Grand Cherokee is always an option. You don't have to buy new to get some of the most refined features ever crafted for an SUV near Dewitt.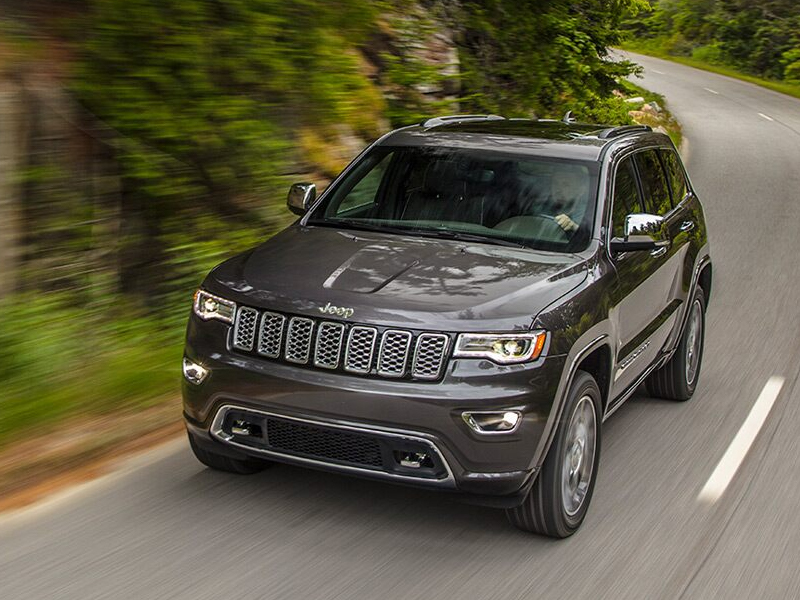 Trim Fun
The trims of a used Jeep Grand Cherokee near Dewitt are abundant and filled with your favorite feature combinations. A Laredo is the base model of the Grand Cherokee and has a long, storied association with the simple good life. The Summit and SRT trims were more targeted toward luxury car buyers who wanted to experience the larger high life of an SUV. Today's crowd loves the older trims of the used Grand Cherokee, as they've given many families across America some of the most moving memories of a lifetime. The Summit's fully loaded look was a powerhouse in 2015, with an 8-speed automatic transmission and 3.6L powertrain rated at 240 horsepower and up to 420 lb-ft of torque. The Summit was a great name for this one, as it offered the top of the line on just about every feature, from its elegant leather-trimmed seating to its heated driver's seat with cushioning.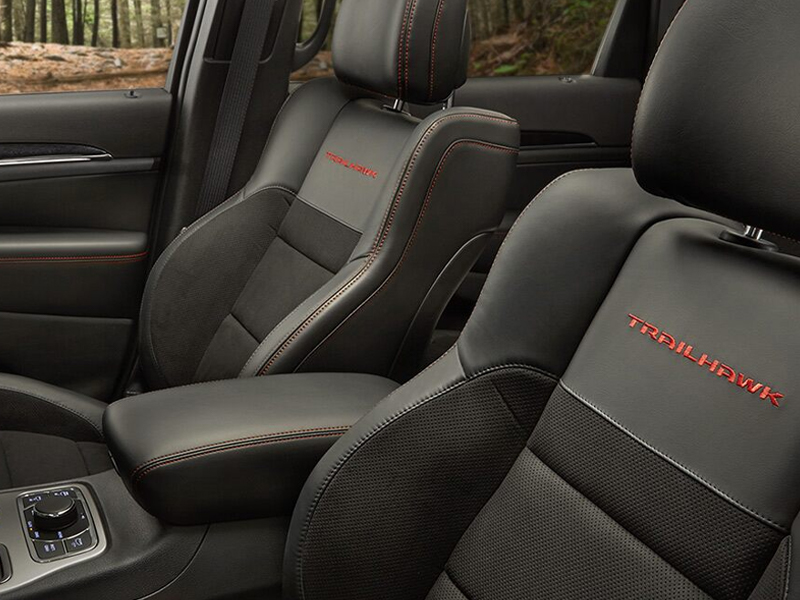 Why Buy a Used Grand Cherokee
The Grand Cherokee never stops being useful to families, but many people miss the subtle advantages of buying used. They think "used means cheaper, but does that mean quality?" Yes! In a world where there are used vehicle history reports and multi-point inspections on hundreds of components, you can confidently buy used and be assured that you're getting the same great Grand Cherokee no matter what model year you choose. Only the designs vary. Older Cherokees will of course have the designs that were the zeitgeist of the times they were born in. While the design may not be what it is today, that design is just as valid in this current year as it was when it came out. In fact, many people prefer the more squared look of bygone Grand Cherokee models, or the boxier look that they might have enjoyed at the time. You can really get nostalgic for the look of an older Grand Cherokee. The grandness of the Grand Cherokee remains strong in the hearts of everyone near Dewitt. Brad Deery Motors strongly believe that a used Jeep Grand Cherokee is one of the most luxurious values in the industry. You're never going to miss out on quality by making the Grand Cherokee your family's SUV.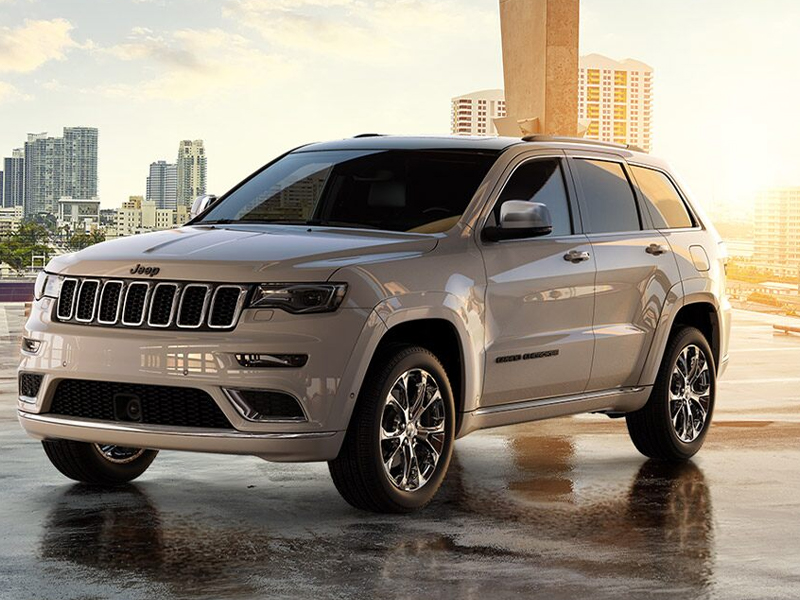 Used Checklist
We recommend starting out by exploring our long line of used Grand Cherokee models. They come from way back in the 1990s, 2000s, and 2010s, and of course, the last model year just last year. There's three decades of elegant Grand Cherokee models to explore on our website. We've organized everything to be easy to find and research. Researching a used vehicle and test driving it is vital to buyers. Our checklist for any used buyer is going to start with research, but it's the test drive that makes up your mind and lets you know that the vehicle's drive style and comfort is for you. If you're buying used this year, our advice is to: Research every trim of the Grand Cherokee, Research paint options for the model, Look at what we've got in stock to find out if we've got your dream SUV, Let us know which model you want to test drive.
We thank you for your attention to the Grand Cherokee, one of the most famous of Jeep's refined SUV lineup. It departs from the off-road look, but this model can ride through streams and over America's roughest trails with the best of them. Like other Jeep models, it's trail rated and prepared to brave the wilderness of America with you. Contact Brad Deery to learn more about the mighty Grand Cherokee or schedule a test drive here at our Dewitt area dealership. Write our online team or call our in-house team. We're here for you!