Used Jeep Cherokee near Cedar Rapids IA for Sale in Maquoketa IA l Davenport l Dubuque l Cedar Rapids
Used Jeep Cherokee near Cedar Rapids IA
View Inventory


The Jeep Cherokee is the one that started it all. It first appeared in 1984, a year that was also an important year for America. Everything was booming back then, with MTV controlling the airwaves and video game systems in American homes for the first time in history. Everyone near Cedar Rapids was crazy about the Jeep Cherokee as well. When you buy a used Jeep Cherokee near Cedar Rapids, you're bringing a little part of history home with you. These incredibly durable SUVs are still a part of life here. You'll spot every model year of Cherokee on the road at some point. They were built to rule the roads, and that's something they're still doing today.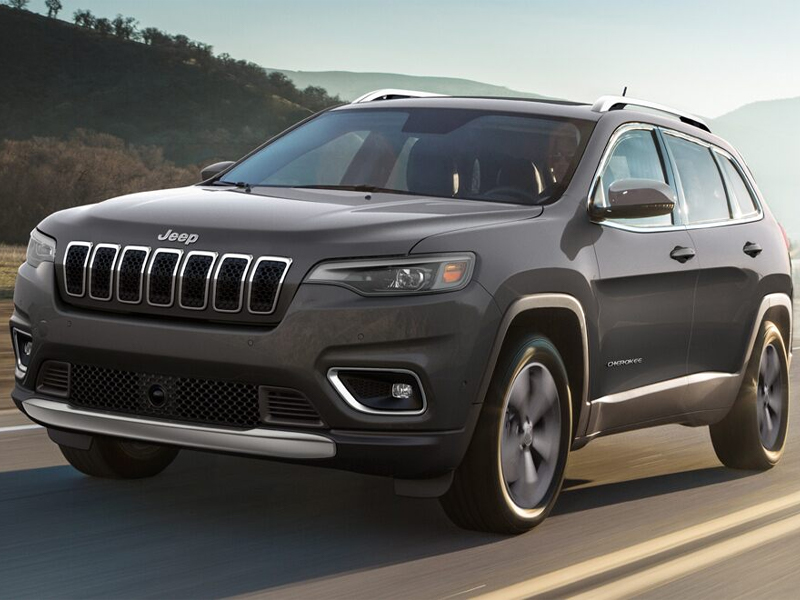 Used Jeep Cherokee Basics
Four-wheel drive wasn't really a given on automobiles back during the Cherokee's first decade. Jeep is the brand that brought this technology to the masses. By 2014, the Jeep Cherokee was trail rated and equipped with Jeep's modern 4X4 systems. Its off-road capability, 9-speed automatic transmission, and V6 engines were legendary near Cedar Rapids. You'll find many of these model years still on the road. Why does the 2014 and other modern used Cherokee models remain so relevant even in our present day?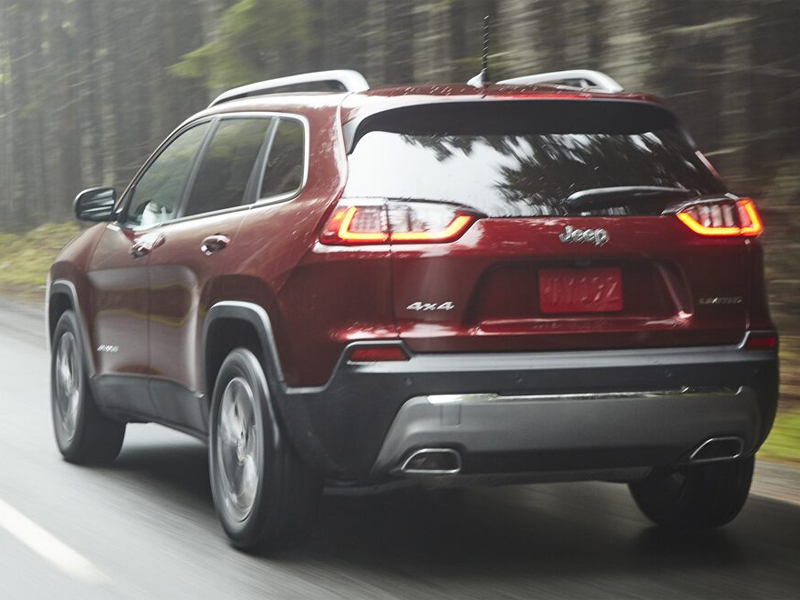 So far we've discussed the 4X4 nature of Jeep Cherokee vehicles, but we haven't told you an even greater part of the vehicle's reputation. It's extremely luxurious. The interior of any used Cherokee is going to give your family an elegant and comfortable place to make memories. The 2014 model was equipped with an 8.4-inch UConnect touchscreen and panoramic moonroof. It was ideal for road trips or for off-road trails.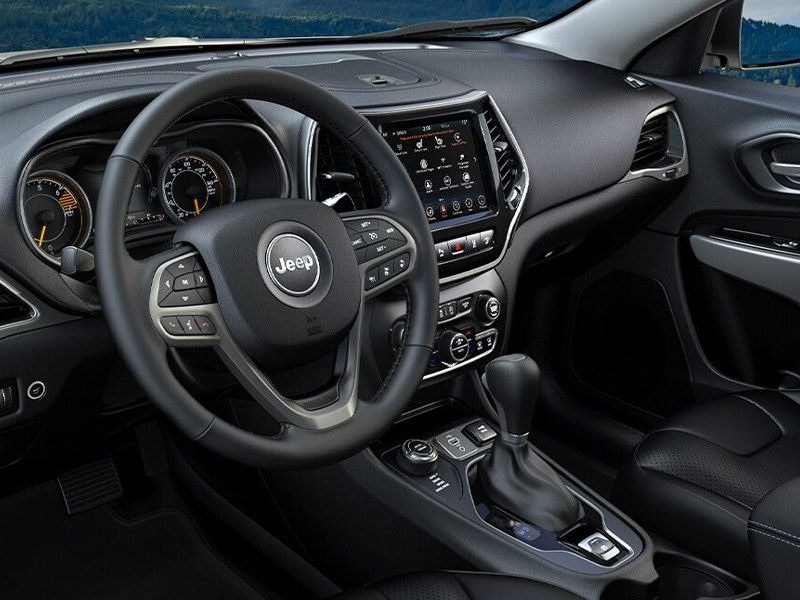 V6 Powertrain – Jeep Cherokee
The long line of V6 engines that manned the Cherokee are still available under the hood of used models. They haven't gone anywhere and will still give you and your family a smooth, easy handling during every journey. The model's 2015 version grabbed 271 horsepower from its 3.2L V6 engine. You could really kick things up a notch on this model.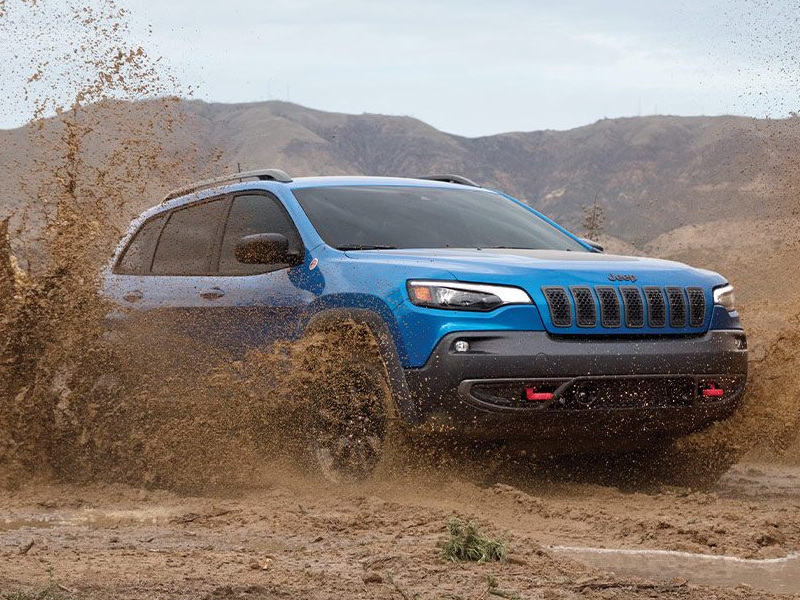 Safety First – Jeep Dealership near Cedar Rapids IA
The Cherokee is a family-oriented SUV. It definitely places a premium on off-road features, but never above safety. Recently used models get a large touchscreen infotainment system that can display your rear parking and blind spot cameras easily. Electronic stability systems have been a part of the Jeep Cherokee frame since way before even this model year. Jeep was also one of the first brands to add collision mitigation systems to their SUVs, so if your priority is safety, a Cherokee is a wise choice.
Brad Deery Motors Benefits – used Jeep Cherokee dealer
Brad Deery Motors gives every one of our customers the luxury of shopping online with us. We even have home delivery of your Jeep Cherokee now. Our belief is that customers these days are a little busier now than they were way back in 1984 when the world moved at a slower pace. Most families today have two workers in the household, not just one, so you've got a situation where parents really need a break wherever they can get it. Busy individuals also have heavier plates than back in the day, too. Thanks to social media websites, online interaction, and work itself, people have less time now for things like in-person shopping. Thankfully, when you shop with Brad Deery, you don't always have to be in the dealership to move your deal forward. We're fully capable of giving you an online shopping experience that gets you just a step or two from taking your model home. And thanks to delivery, we can even help you with that! Test drives with our dealership are very freeing as well. Unlike other dealership, we really turn the reigns over to you and allow you to explore the model's performance. Our online vehicle history reports give you insight into the condition and standards of your vehicle. Once you've got the model you want picked out, a test drive gives you the freedom to experience every component of your preferred Cherokee. Test drives are free and no strings attached. You're never under any obligation to buy, and we never pressure you to buy. The drive itself is about letting you feel what it would be like to drive your favorite Cherokee everyday. If you end up loving the model you test drive, we help make it happen for you.
We invite you to pick out your favorite used Jeep Cherokee near Cedar Rapids. Browse through our full color photos of each used model and learn about specific model years. When you've picked out the Jeep Cherokee for you, write to us online or call us. We'll set you up with a test drive!