Used Jeep Cherokee for Sale to Davenport IA in Maquoketa IA l Quad Cities
Used Jeep Cherokee for Sale to Davenport IA

View Inventory
Vehicle Overview
The Jeep Cherokee is a trail-rated SUV from the Jeep brand, but it has more of a family SUV slant. Just by looking at it, you'd assume it's a luxury SUV. Underneath the hood and within the mechanical design, though, is an off-road beast that keeps up with the best of them. Brad Deery Motors Online generously prices all trims of used Jeep Cherokee so that your family can take one home today.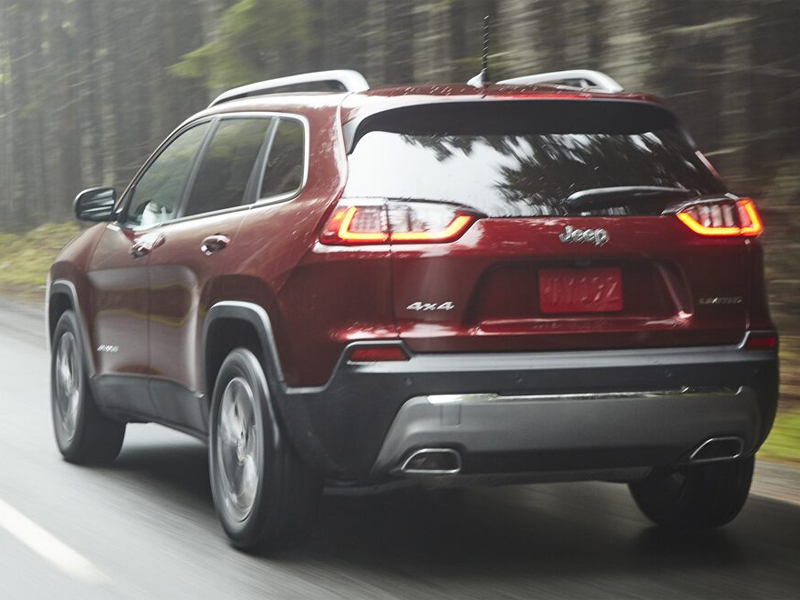 Features – Jeep Cherokee
The Cherokee's hallmark has always been its refinement, but that means it's drastically underrated for its off-road machinery. Don't underestimate this SUV. It's trail rated for a reason! We have the Cherokee for sale to Davenport as part of our daily deals. Here's why you want to take us up on our offers.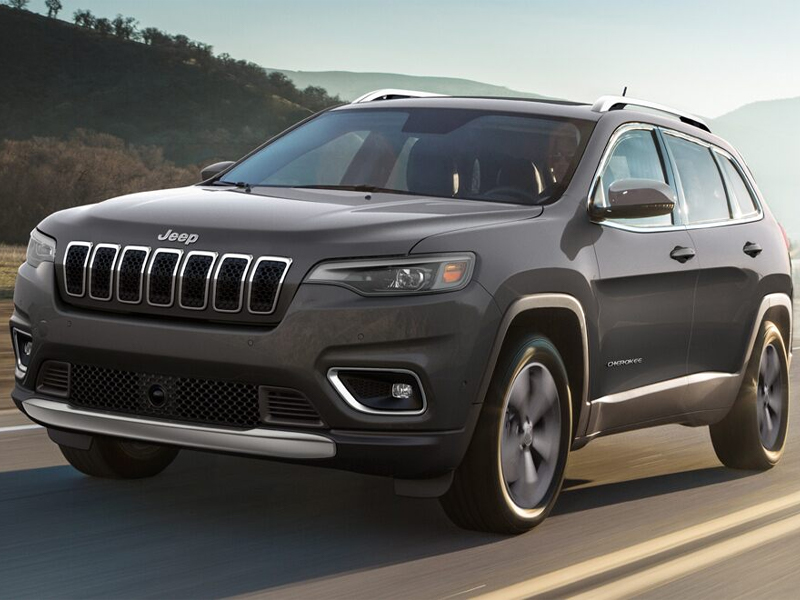 4X4 Equipment – Jeep Cherokee near Davenport
A used Jeep Cherokee sports a luxury interior but a full-fledged off-road beast on the exterior. It is manned by Jeep's innovative 4X4 systems. They're so ingenious that they come in different configurations and allow you to customize the type of 4X4 vehicle you need. You can also select terrains to conquer by simply clicking a button and letting your Jeep tailor its mechanical setup to the situation. This is as versatile a 4X4 system as you will ever see on any vehicle.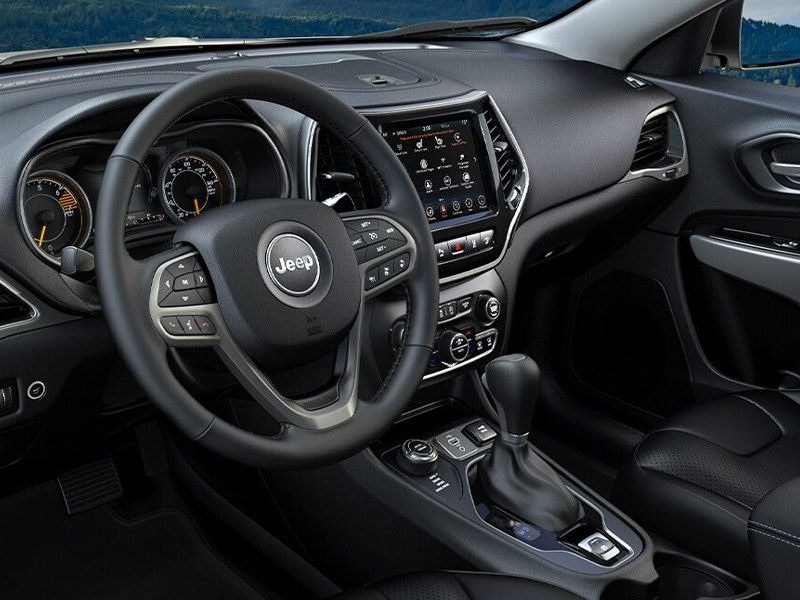 Power – Jeep Cherokee specs near Davenport
Jeep's brand of power doesn't just look at horsepower. It also takes the transmission and chassis systems in mind, as well as your ground clearance and water fording capabilities. The 2014 version got a 9-speed automatic transmission and three bold 4X4 systems. V6 engines are the standard on recently used models from 2012 and newer. Common horsepower ratings range from 184 horsepower to 271 horsepower and higher. You can search our used Jeep Cherokee for sale to Davenport inventory and really customize your Jeep Cherokee to your liking. There's so many model years to choose from that you'll always find what you're looking for.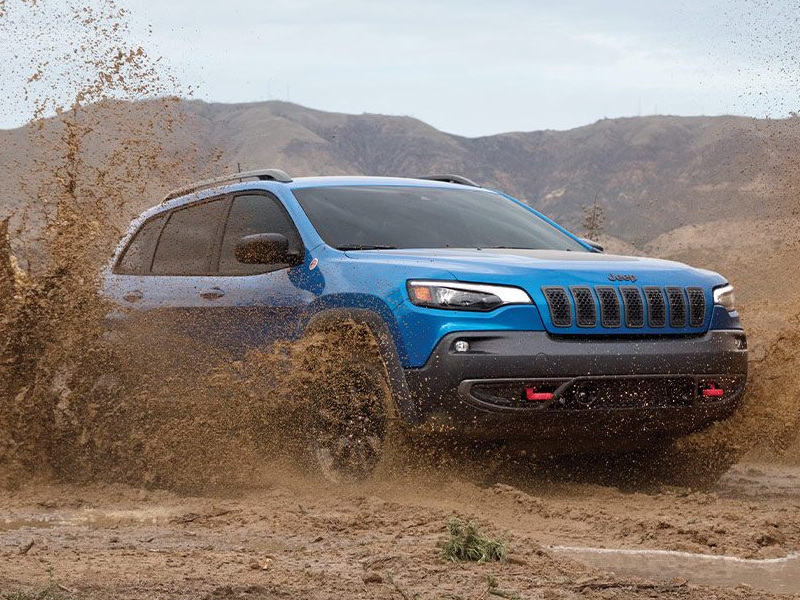 Safety – Jeep Cherokee near Davenport IA
Active adventurers need driver-assist features, and Jeep has been doling those out for many years now. Model years 5 years and sometimes even older will have features like lane keeping systems and automatic emergency braking. More recently used models will even have pedestrian detection and blind spot monitoring. Whether you're on the road or by the running waters of a distant creek off-road, you'll appreciate the safety setup of the Jeep Cherokee.
Easy to Drive – Jeep Cherokee dealer
The tidy size of the Cherokee makes it one of the easier to drive Jeep vehicles. It's quick on its feet, shaped conveniently for driving ease, and it exceptionally easy to maneuver, even in tight parking situations. The precision transmissions it offers – including a recent 9-speed – really makes it a breeze to control. Even people who are new to off-roading will find that the Jeep Cherokee is extremely easy to get to know and maneuver around the world. Whether you're heading out to your favorite trail or commuting to a long day at work, the Cherokee is a piece of cake to drive.
Buy Used from Brad Deery Motors Online
The Cherokee is one of the most popular family SUVs of all time. We have every trim of these for sale to Davenport right now and strongly encourage you to consider a used Jeep Cherokee for sale to Davenport over a new option. There are many reasons to shop used:
A used vehicle costs less per month
A used vehicle will sometimes have no down payment or only a very small one
Shopping used gives you more versatility to customize what you want, so you have more model years to choose from and more options
You keep more of your value on the vehicle because used vehicles depreciate more slowly than brand new ones
Used vehicles can usually be insured for less money than new ones
If that's not enough reason to grab a Used Jeep Cherokee for Sale to Davenport, then we want to give you one more: sales! The Jeep Cherokee has plenty of big time incentives to buy it here at Brad Deery. Talk with our finance team to get the kind of savings you want on this off-road family adventurer.
Brad Deery Motors Online
The Jeep Cherokee has come in many trims over the years, but some of our favorites include the Altitude, Trailhawk, Limited, and Overland. The Cherokee is known for always putting out a very fairly priced base model as well; it's always packed with standard features. No matter what trim you're buying this year, you'll find our online inventory is open 24 hours a day for your shopping convenience. Start browsing our used Cherokee inventory today and get in touch with us when you're ready to talk about test drives or financing. We'll be ready to serve you.