Used GMC Terrain for sale near Davenport IA in Maquoketa IA l Quad Cities
Used GMC Terrain for sale near Davenport IA

View Inventory
Used GMC Terrain for Sale near Davenport
The GMC Terrain is an ideal vehicle to buy used. When its first model years were introduced, they were far ahead of their time in terms of features and design. So buying a used Terrain puts you in a modern looking SUV that doesn't break the piggy bank. If you're searching for a used GMC Terrain, or curious as to why so many people are interested in this model, our brief overview will fill you in on the features that make all model years of Terrain worth owning.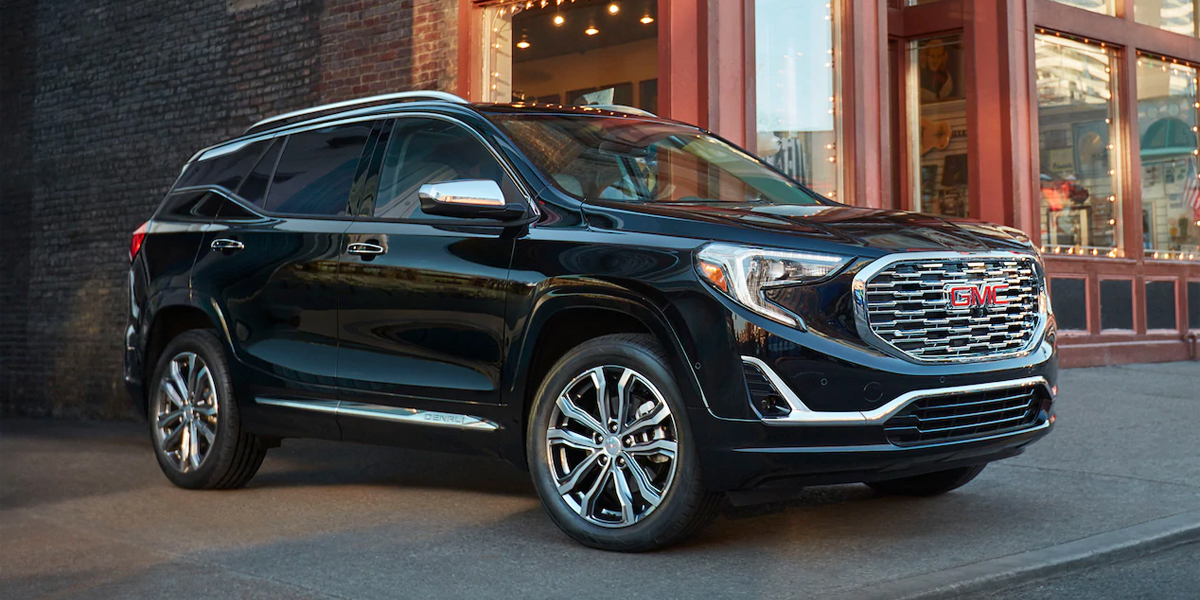 Features
The base models on all model years of used GMC Terrain will please anyone who's looking for efficiency, cozy interior environment, and a surprisingly loaded base model. As the base model is the most affordable of all trims, it's a testament to GMC that they were so generous when they designed the Terrain's first trim. They wanted to make sure that customers got a quality, affordable model right off the bat without having to upgrade to really benefit from the Terrain's strengths. A used GMC Terrain is well-known as one of the safest SUV crossovers as well. They came equipped with features like sensors and automatic emergency braking even years and years ago, so when you buy a used GMC Terrain for sale near Davenport, you get those same advanced safety features. These features don't stop being useful just because the vehicle has been of service to someone else in its lifetime.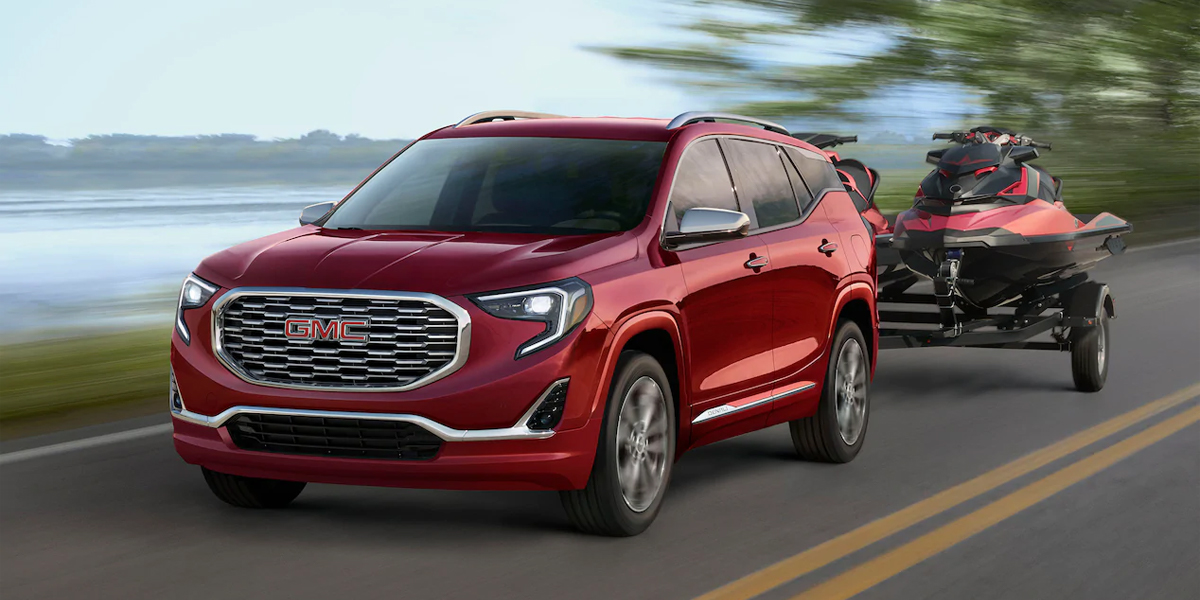 Style was another one of the Terrain's most memorable charms. With 19-inch aluminum wheel options and blacked out features – in recently used models – there were plenty of things to appreciate about the rugged, gritty appearance of the Terrain. It remains one of the most handsome crossovers on earth. The exterior is also very aerodynamic, boasting features that help to make handling and driving easier and more pleasant. For example, LED headlamps have been a staple on Terrain models for years now.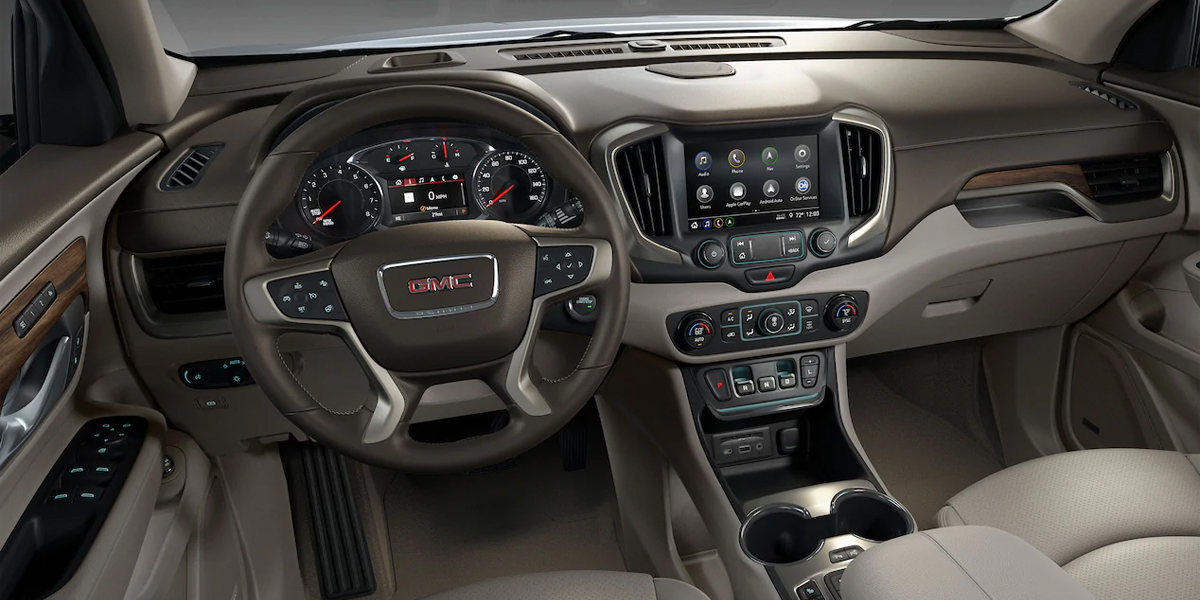 Why Buy from Brad Deery Motors
Brad Deery is also a staple here in Davenport Iowa. We've been serving this area with great buys on used GMC vehicles for decades now, and in that time we've learned a thing or two about what people want from an SUV crossover like the Terrain. More than anything, we know that you want to buy a pre-owned vehicle and have extra assurances that it's a quality vehicle with years of life ahead of it. To accomplish that, we make sure that all our pre-owned inventory is fully inspected by our certified auto mechanics. They have inspected thousands of vehicles over the year and know how to thoroughly inspect a vehicle like the Terrain and make sure that you know you're getting something quality when you buy from us. If it's not quality, we simply don't sell it.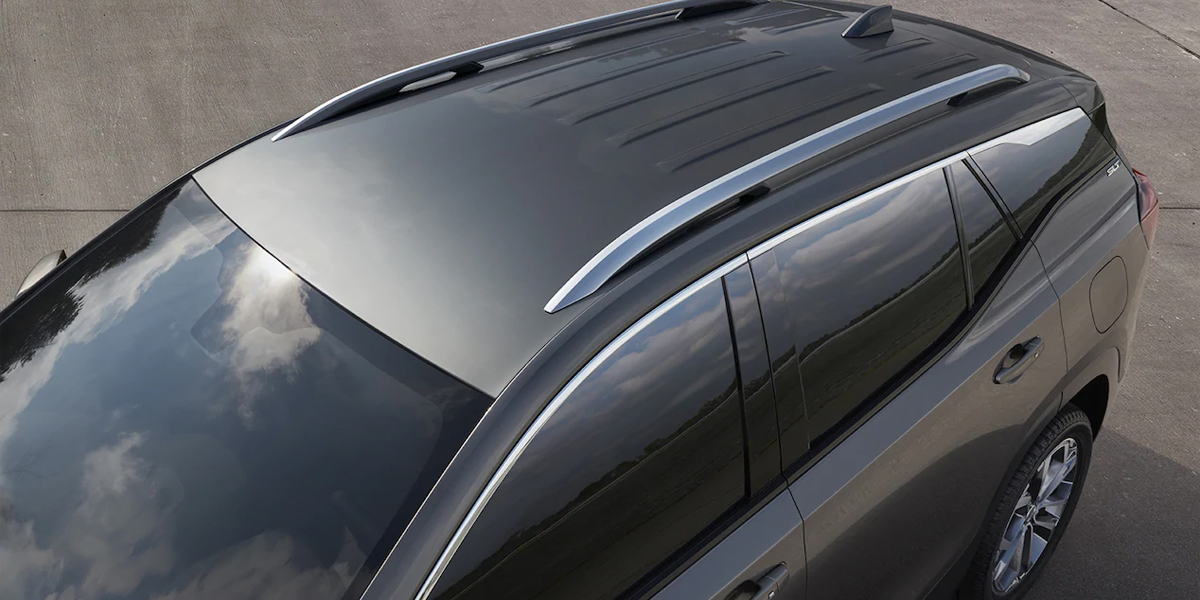 Finally, we believe that you'll find our incentives to by used are up to your high standards as well. When you buy used, you want more than just a great price on a quality vehicle. You want to know for yourself that your vehicle is worth far more than you're paying for it. Our vehicle histories will help you verify that the Terrain model you're buying is indeed a high quality vehicle that matches your standards for a pre-owned model. For example, many people want to buy a Terrain that's had only one owner. We've got those! If you are more interested in price, we'll give you great deals that lower the price on your purchase.
Contact Brad Deery Motors
We thank you for your interest in the GMC Terrain. Our huge inventory of pre-owned Terrain models include every trim from the model's storied history. For example, we have all the old trims like the SLE-1, SLE-2, SLT-1, and SLT-2, but we also have more modern trims that capture the magic of the Terrain, like the legendary Denali trims that have blessed the model over the years.
We fervently endorse the Terrain as one of the best SUVs of its kind. It has had many banner model years, but you'll find that there is no off year for the Terrain. It's a stable, reliable brand that continues to make the GMC brand – and us – proud. If you want to own a used Terrain this year and save some money for long road trips or camping trips this year, then you're in luck. We'll be featuring sales on pre-owned Terrain inventory all year long. Just call today to inquire about our sales or simply stop by and see us when you have time and want to get here and test drive your favorite trim. We look forward to helping you find the perfect Terrain for your family.