Used GMC Terrain for sale for Dubuque IA in Maquoketa IA l Quad Cities
Used GMC Terrain for sale for Dubuque IA

View Inventory
Vehicle Overview
Sometimes you just want a nice SUV. You want something with enough luxury to make you feel comfortable, but not so much that it drains the old piggybank. In that case, the reasonably priced and surprisingly upscale and noble GMC Terrain is one of your best bargains, especially when you buy a used GMC Terrain for sale for Dubuque.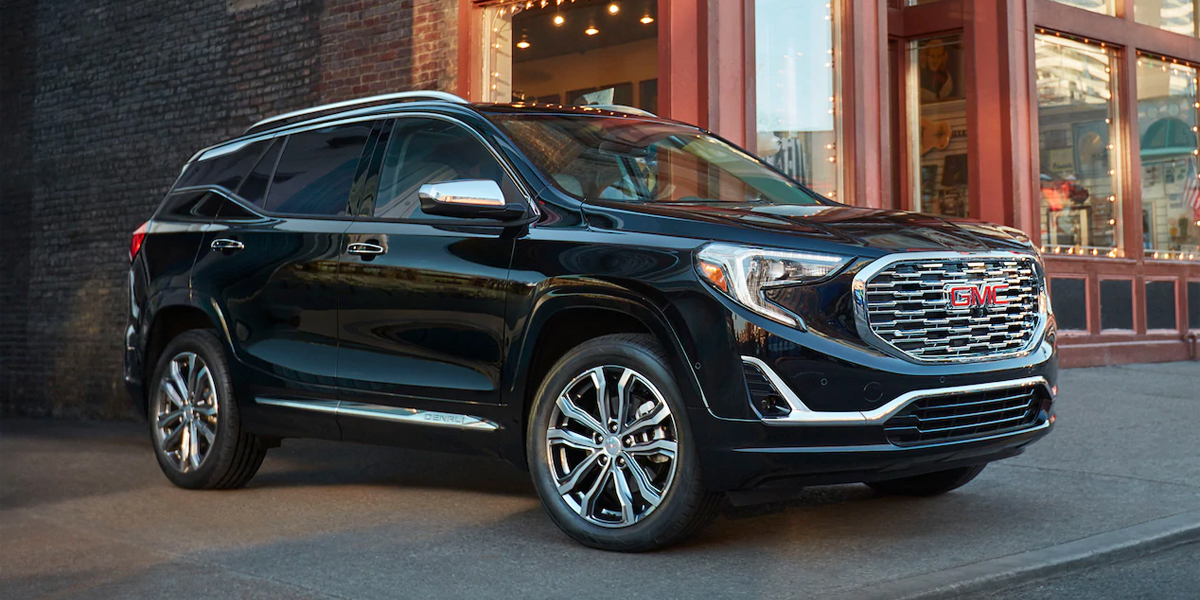 Features – GMC Terrain
The Terrain has had a shakeup of trim lineups at certain points in its lifetime, but it has stuck with a few trims you can always count on: SL, SLE, SLT, and Denali. We all know the Denali is going to be your rough and rugged GMC trim of choice. If you want massive power, go with a Denali. The Denali is also known for its tasteful refinement and charm, but it's far from the only nice trim of used GMC Terrain for sale for Dubuque. Brad Deery Motors online has all trims of the GMC Terrain! Why should you get one today?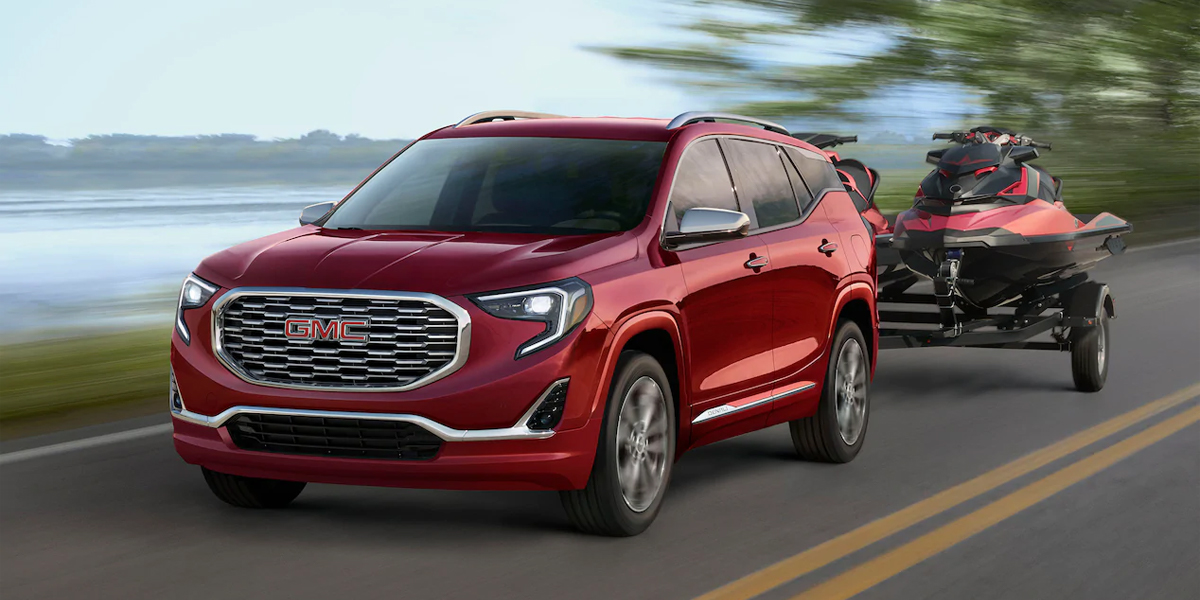 Powerhouse – GMC Terrain near Dubuque
The Terrain has always been a powerful SUV, especially for people who have active lifestyles and need a workhorse. In 2013, the Terrain introduced a very popular 301 horsepower V6 that kicked things up a notch. The power on a Terrain is also very precise and efficient. You can get an all-wheel drive Terrain or a front-wheel drive Terrain.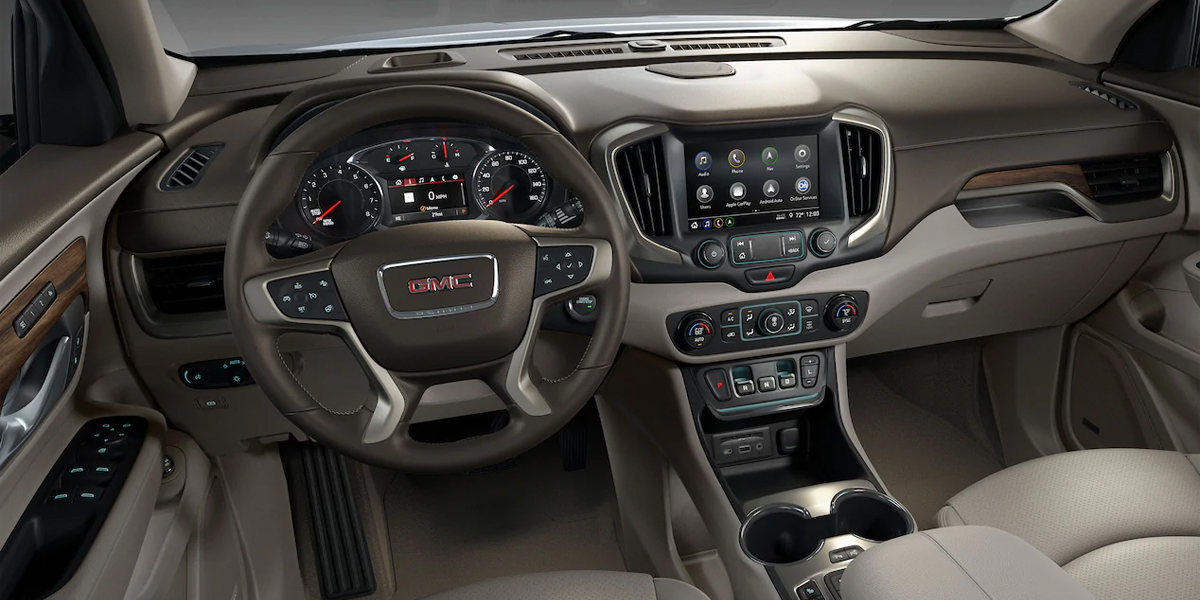 Design – GMC Terrain near Dubuque
Pointing out that the Terrain is an elegant, handsome vehicle is like pointing out that there are stars in the sky: we know! However, don't let the style points go underrated. The Terrain is very simply one of the most attractive SUVs on the road, even if you buy a used version for sale for Dubuque. Another great thing about the evolution of the Terrain is that in the last 5 years, they've added that all-important luxury Denali trim to make it more appealing to bigger spenders. If you want the finest leather interiors and luxury features, the Terrain can easily give you that in higher trims like the Denali. You can also get mid-level luxury, as they've given the Terrain a versatile trim lineup that meets many diverse needs from buyers.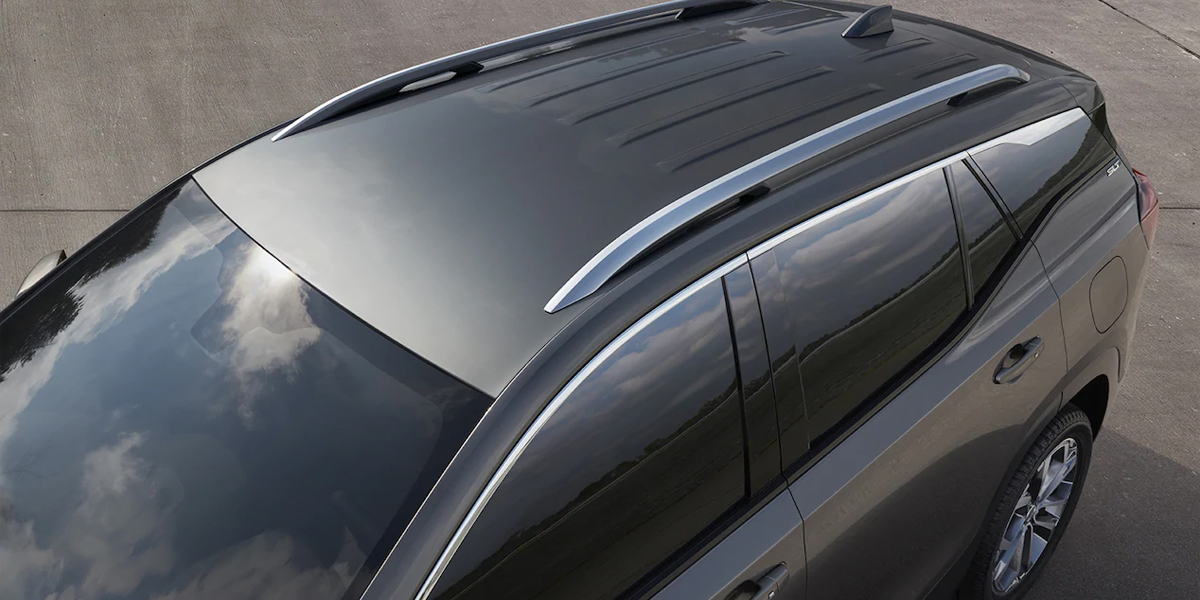 Versatile Power – GMC Terrain near Dubuque IA
In more recently used models, the Terrain became something of a powerhouse on more than just power. It offers up many different kinds of engines so that you really have a choice about how much you want to spend for power. If you want a really powerful Terrain, you can get that. If you want to save a few dollars, you can get more worldly power.
Safety – GMC Terrain dealer
The Terrain is well-known for its thoughtful driver-assist features in recent years. For example, the 2014 Terrain already had a standard backup camera, something that made it years ahead of its time in terms of technology. In 2015, the Terrain got advanced connectivity and an OnStar system with 4G hotspot. You could use your phone in your vehicle wherever you went and really start to keep track of your clan even when they were away from them. Making calls in the Terrain became a possibility as well, something that ramped up its convenience and worth to buyers.
Why Buy from Brad Deery Motors Online
Brad Deery Motors is a famous auto dealership in this area. We specialize in every type of vehicle you can imagine, including pre-owned vehicles. The used GMC Terrain remains one of our most popular choices because of its handsome build, splendid powertrain, and outstanding reputation for reliability. We highly recommend it to any customer looking for an affordable SUV.
Many customers might wonder why buying used is a good option. We'd like to remind everyone that used vehicles are a unique deal. Because you're buying an older model, you can often afford to get a fully loaded trim instead of the "base model" new vehicle that might not have nearly as many features. For example, would you rather have a new vehicle without blind spot monitoring or a slightly used vehicle in great shape that has blind spot monitoring? Buying a used GMC Terrain gets you better features.
Classic models are always used, and we all know that "classic" is the best of words in the auto industry. Timeless models and trims stand out, such as a GMC Terrain Denali. Other trims of Terrain are also classic in their own right, though, and we invite you to research them and then test drive right at our dealership.
We know you're making the right choice by buying used! Let us help you make the most of that choice at Brad Deery.
Contact Us Today
Thanks for taking the time to learn about the GMC Terrain. If you're interested in this model, we invite you to call or stop by today. We've got it here for sale for Dubuque right now.