Used Ford Edge near Davenport IA for Sale in Maquoketa IA l Davenport l Dubuque l Cedar Rapids
Used Ford Edge near Davenport IA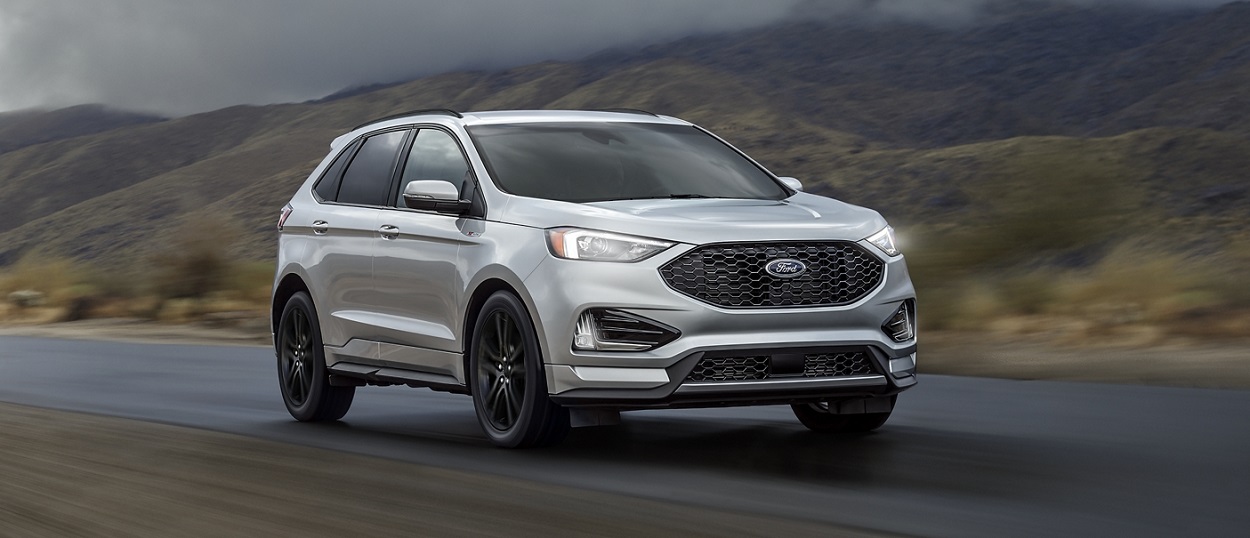 View Inventory
Vehicle Overview
The Ford Edge is one of the most overlooked SUVs in the industry. Despite providing luxurious interiors, award-winning safety features, and a look that's cutting edge, people often forget just how good the Edge really is. A used Ford Edge near Davenport is the gateway to a more refined driving experience for you and your family. If you want to captain a sharp ship, the Edge is it.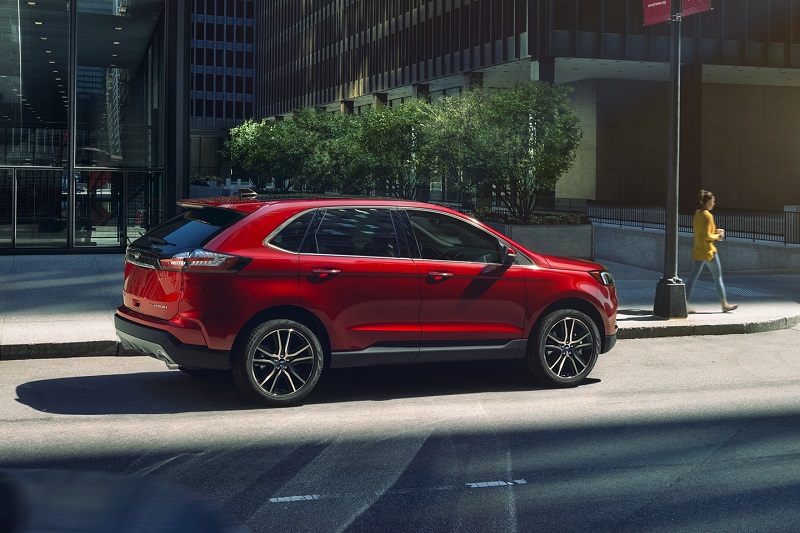 Technology – Ford Edge
The Edge is known for its powerful interior technology. Touchscreens were in use in the Edge even before 2015, and that's a time period when not many vehicles were making full use of connectivity features. The model in 2014 seated five people and featured those touchscreen controls, but more recently used model years really ramp that technology up to new heights. The used Ford Edge near Davenport is also known for having some of the most premium of all music experiences. You can really feel the bass in these models, even when you opt for the standard system. Brad Deery Ford online is always willing to let you sample a used Edge's sound system. They're really something to appreciate about the model.
Interior – Ford Edge near Davenport
Newer models of Edge got a Sport model that really added things like chrome accents and sportier wheel options to the mix. You could get sport-oriented interior features, too, such as sport seating and even shifters and controls that fine-tuned the theme to sport. The Edge is already a vehicle that boasts a larger grille with a lot of chrome accents, but recently used models benefit even more from that sport slant. You'll appreciate the sportier accents.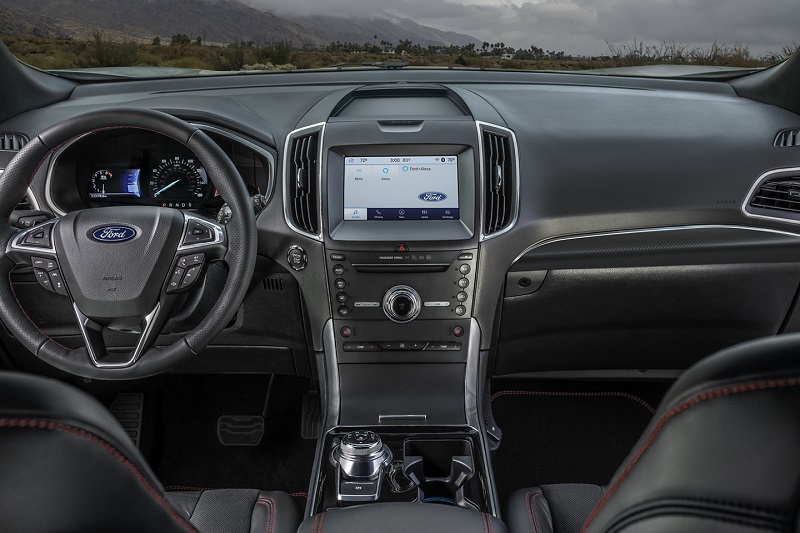 Mechanical – Ford Edge specs near Davenport
The Edge seats 5 people and has used award-winning EcoBoost engines for years now. It features crisp, sporty styling that remains relevant in "in style" even when you get a used Ford Edge from several years back. The model itself has always been a bit ahead of its time and follows a timeless design aesthetic.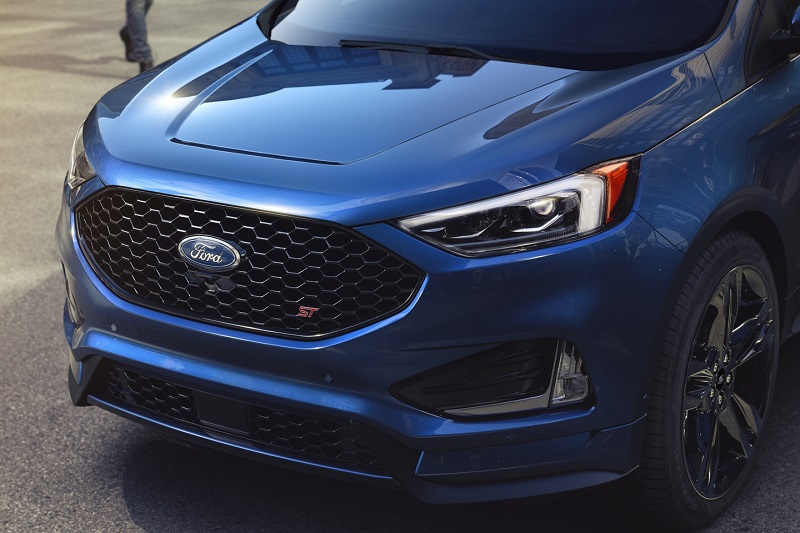 Powertrain – Ford Edge specs near Davenport IA
The EcoBoost engines are known for two things: practical power and efficiency. They are extremely refined, and later models (2015 and newer) really capture this. The most powerful 2015 model featured a 315 horsepower engine that wasn't just powerful. It was highly efficient. The Edge could be refined down to 245 horsepower that year, but the fact remained that an SUV built for a smaller crowd could still grab that magical 300+ horsepower rating. Driving a smaller build with this much power makes a used Ford Edge one of the most exhilarating SUVs to drive.
Buy Used from Brad Deery Ford
As a proud part of Davenport, we invite our used vehicle customers to visit us at any time to learn more about the Ford Edge up close. There are so many classic model years from this brand. Just like the Edge has its own benefits, buying from Davenport uses sales can also enhance your life. How?
When you buy used, you save money in three ways: you get a lower down payment, lower monthly payment, and you get cheaper insurance rates. Who doesn't want to save a lot of money over the time you own your vehicle? And thanks to the Edge's sturdy, durable build, you can bank on this vehicle retaining its value over the years.
Ford really builds a Ford Edge to last. You'll be able to prove this for yourself when you see our used inventory of Edge models. The durability of used Edge models, and the fact that we fully inspect these vehicles before we put them up for sale, means that you're going to get a marvelous price on a vehicle that is in great condition. We have a team of fully certified auto mechanics who perform a multi-point inspection on all of our used inventory. You can have confidence in the quality of our pre-owned inventory.
Brad Deery has been selling Ford vehicles for a long time, and we attest to the Ford Edge's greatness. It has a sporty but sophisticated personality that never stops focusing on performance. If you're going to buy a used SUV, the Ford Edge is among the smartest options for you. It has a sturdy, rigid drive on the road, smooth shifting, and a look that is modern in any model year.
Contact Us
Brad Deery Ford has a feast of great deals here at our Davenport uses sales. We believe in lowering the price of your vehicle to a level that gives you money left over to save on fun road trips or other optional activities in life. When you buy used, you deserve to net as much savings as possible. Let us help you save money and get a great Ford Edge. Call today to ask about any of our trims or schedule a test drive.