Used Dodge Durango for Sale near Quad Cities IA for Sale in Maquoketa IA l Davenport l Dubuque l Cedar Rapids
Used Dodge Durango for Sale near Quad Cities IA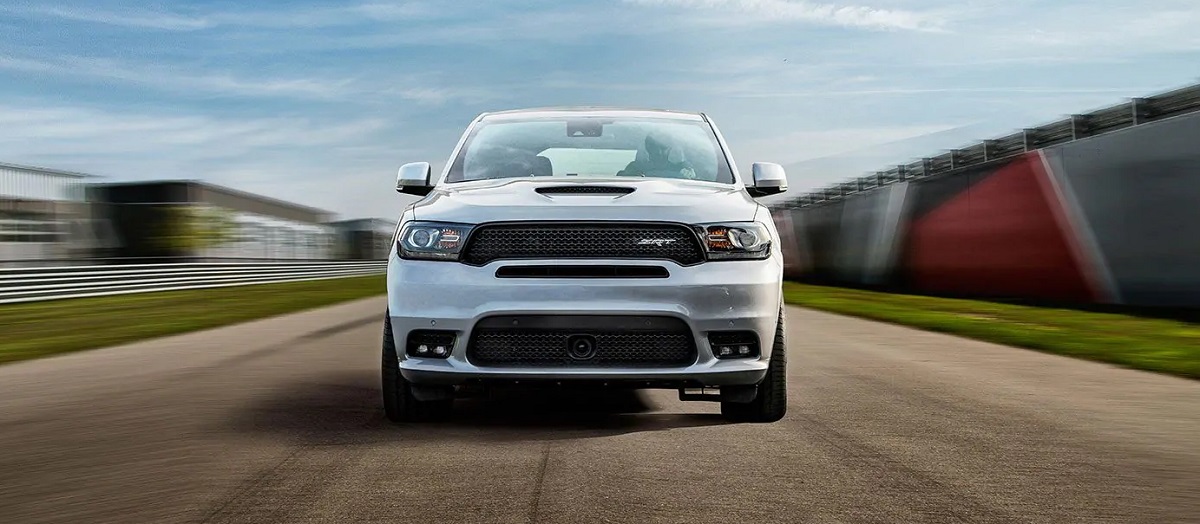 View Inventory
A Muscle SUV from the King of Muscle Cars
We've always loved the Dodge legacy. They offer a tremendous number of classic muscle cars for us to appreciate, but only the Dodge Durango gives you that classic muscle car power in a family SUV form. It's a beefy mid-size model that errs on the side of size, so you're getting a widebody stance and plenty of flourishes on your side profile for a beefier appearance than similar SUVs. You also get legendary off-road performance in some of the higher trims (most notably the R/T and SRT). It's a family muscle SUV from the king of muscle cars: Dodge. And we have a wide range of used Dodge Durango model years for sale near Quad Cities. Brad Deery Motors invites you to investigate all the reasons why a used Dodge Durango is an excellent choice this year.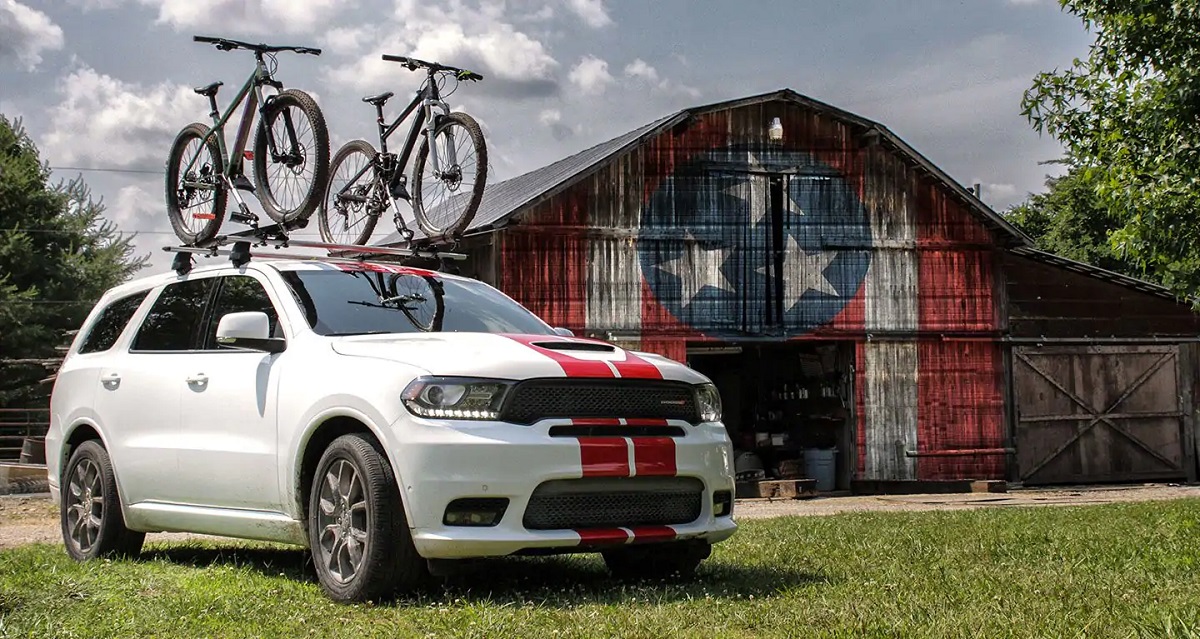 Dodge Toughness
When you think of a Dodge vehicle's reputation, what comes to mind? Toughness? Muscle? Brawn? The Durango has all of those things. In fact, it's one of the models that really cemented the Dodge "muscle vehicle" legacy in the industry. People get excited about a new Durango. Yes, it's one of those old school SUVs that really takes everything to the limit, and we appreciate that very much. All Durango model years are serving Quad Cities Davenport Bettendorf Rock Island Moline with the very same brawny goodness that the Durango is known for. The SRT trims tend to be your top of the line off-road and "out in the country" experiences. Campers love the Durango, too. It has the ability to hit those prime camping locations that other vehicles can't even begin to imagine up in their dreams. When you want to reach those really beautiful places on planet earth, the Durango can get you there in record time and with much safety. And we've got every model year available for sale near Quad Cities.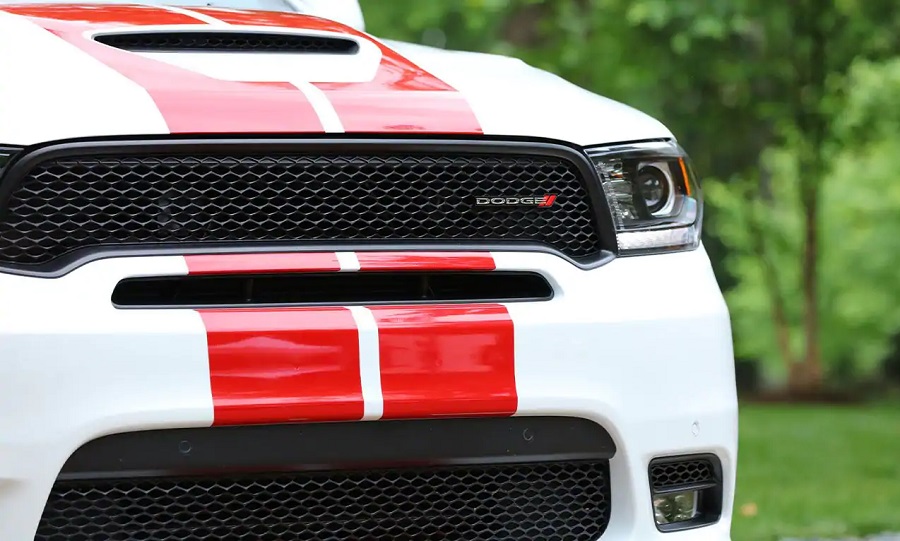 Legendary Performance and Capability
The Durango is a family SUV with a wild side. Who says families can't hit the road for some adventure? It's not all Sunday drives in the country when you own a Durango. You get that legendary performance and capability that only a Durango can deliver with such smoothness. The performance of the Durango has always made it a standout in its class. Most model years can easily tow over 8,000 pounds without so much as stuttering a wheel. It's smooth, Dodge performance with no glitches, just like a classic model should be. Towing performance isn't the only thing that you should buy a Durango for, though. You'll also find that the Durango offers off-road performance features like locking rear differentials and 4X4 capability that put your off-road possibilities off the charts. If you want out of this world performance and capability, just about any used Durango is going to get the job done. You may have a specific year in mind, so when you contact us for a test drive, just let us know what model year you want! We'll make sure to get you full information for that specific year.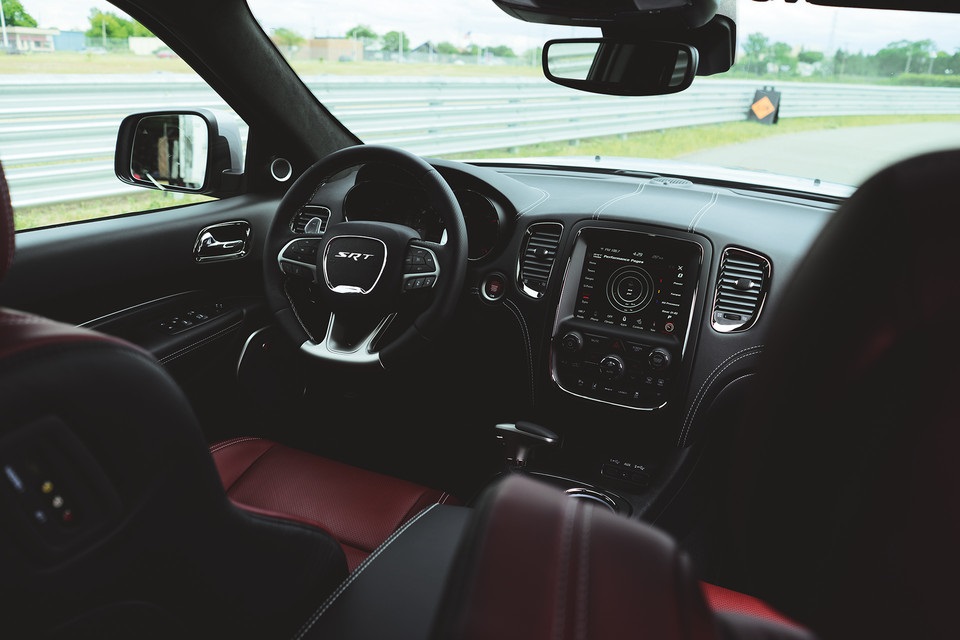 Beautiful Design – Dodge Durango dealer
The Durango is poetry in motion. If you're not into poetry, consider it video games in motion (or sports in motion or whatever it is that you love). Each model year brought something new and legendary to the ongoing saga of the Durango. You can take advantage of that beautiful design today when you go through our large selection of used Durangos. Remember that in recent years, Mopar racing stripes have been the calling card of the Durango, so it's not too late to finally grab those classic Mopar stripes in the form of a used model that already had them added. Somebody else paid for those stripes brand new; you're going to get them for free in the bottom line of that vehicle's price tag.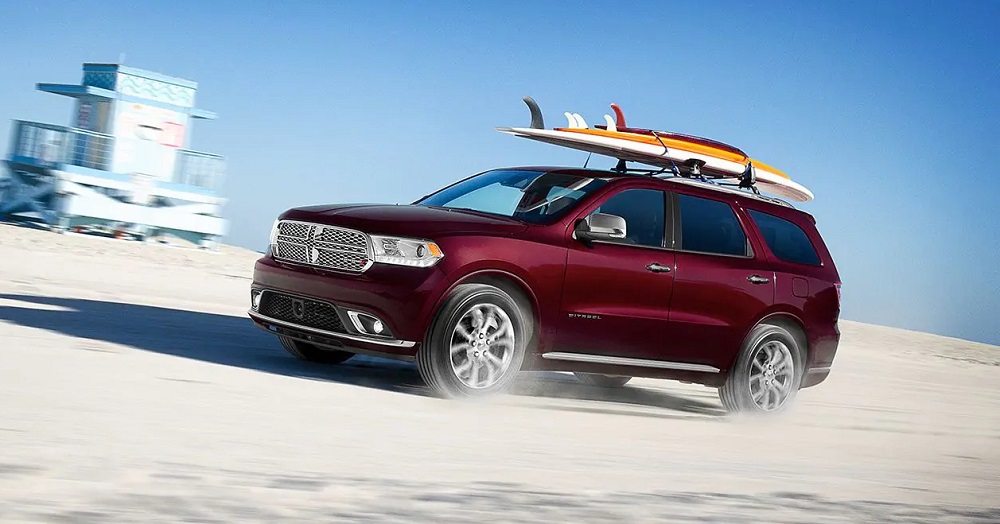 The Durango always has stellar wheel options as well. Thanks to buying used, you'll get upgraded, large wheels at no additional charge. They get priced right into the rest of the vehicle, as do any upgrades in performance. Buying used has a lot of advantages, but the free features are one of the many reasons to buy a used Durango. You can look through our huge inventory right now and pick out the vehicle that meets all of your wants and needs. After you've chosen it, just request a fast quote from us. It takes only a few minutes to request a quote. You can also apply for financing on a Durango right from the comforts of your mobile device or desktop computer. That's a quick process, too, and it opens up the world of the Durango's beautiful design to you. It can be yours whenever you're ready to buy.
Contact Us Today
Brad Deery Motors is serving Quad Cities Davenport Bettendorf Rock Island Moline with a wide range of Dodge Durango model years. You'll always find a Durango that meets your needs and then some. If you have any further questions about the Durango or which Durango models we have specials on right now, please get in touch with us here at Brad Deery Motors. Our friendly staff will be happy to help you!
*Article for general informational purposes. For complete details, please contact the dealership.
Explore Payment Options
Compare and Save Real-Time Bank Offers
Customize Your Monthly Payment
Get Instant Trade-In Estimate
Explore Payment Options
Compare and Save Real-Time Bank Offers
Customize Your Monthly Payment
Get Instant Trade-In Estimate