Used Chrysler Pacifica in Maquoketa IA for Sale in Maquoketa IA l Davenport l Dubuque l Cedar Rapids
Used Chrysler Pacifica in Maquoketa IA
View Inventory


The Chrysler Pacifica is America's minivan. It's not your average minivan! This classic in Maquoketa is a fan favorite here at Brad Deery Motors. It's especially valuable as a pre-owned buy. Thousands of people in the area this year will turn to a used Chrysler Pacifica to fulfill their family adventure wish list. When you trust us with your Pacifica purchase, you'll get a used Chrysler Pacifica that is in excellent condition and has all your favorite family entertainments and amenities.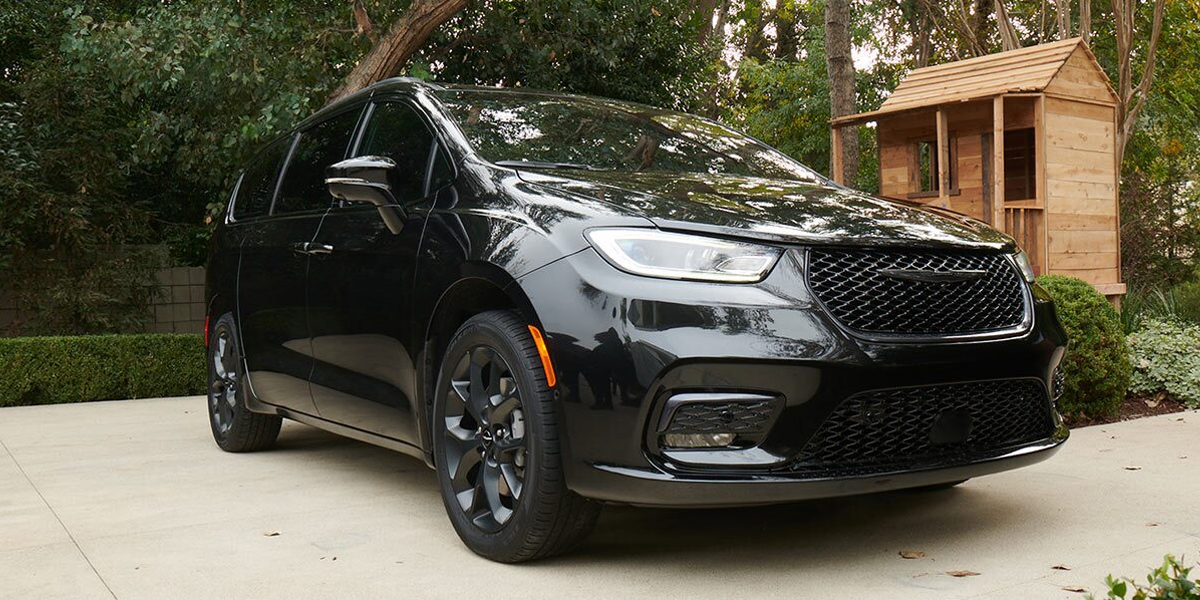 Favorite Features
A used Chrysler Pacifica nets you a lower down payment and monthly payment, but that's not all it delivers. You'll find the handsome Pacifica gives your family the utility of a minivan that's chiseled a bit more handsomely than the rest. While other minivans went full on with the more bubbly shape, the Pacifica was always a cross between a minivan and an SUV. It has that dual-look so many more families prefer over the bulkier minivans of the world. A used Chrysler Pacifica in Maquoketa has a shorter hood than most minivans, and its roof is much more straight across than bubbled (like most minivans). The result is very handsome indeed.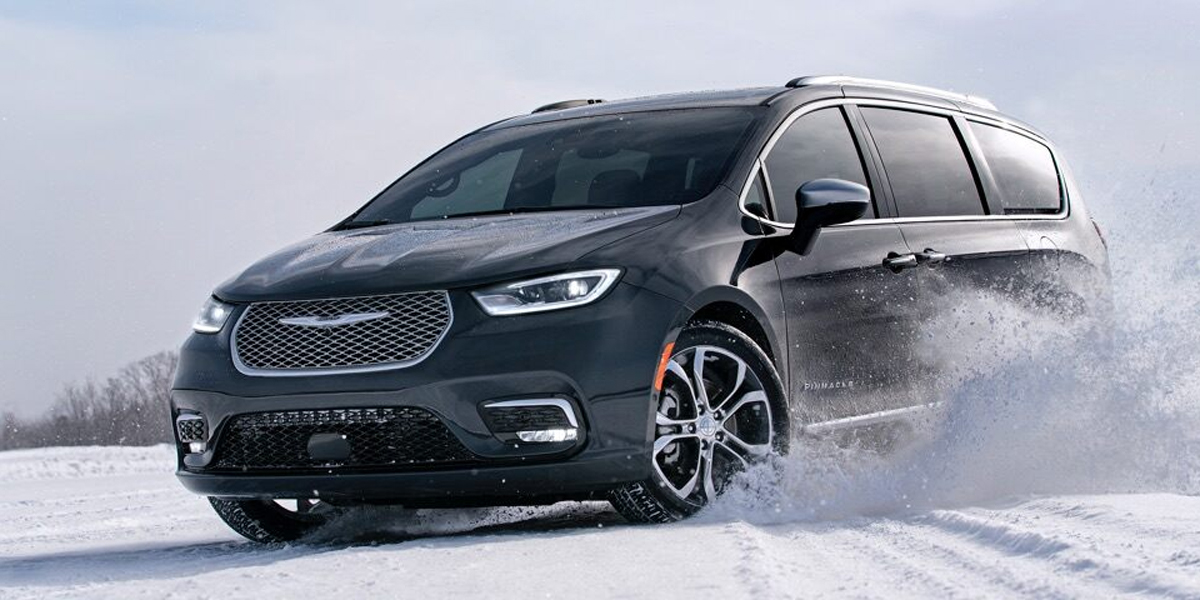 V6 Performance
Some minivans try to get by with shorting you on performance, but the Pacifica is almost always bearing a V6 engine. The 2017 model featured an award-winning 3.6L V6 rated at 287 horsepower. It also gave you 262 lb-ft of torque, something that's comparable to an off-road SUV. Its 9-speed automatic transmission in recent years has also been a big hit with families who want a minivan but don't want to give up those smooth shifting horses.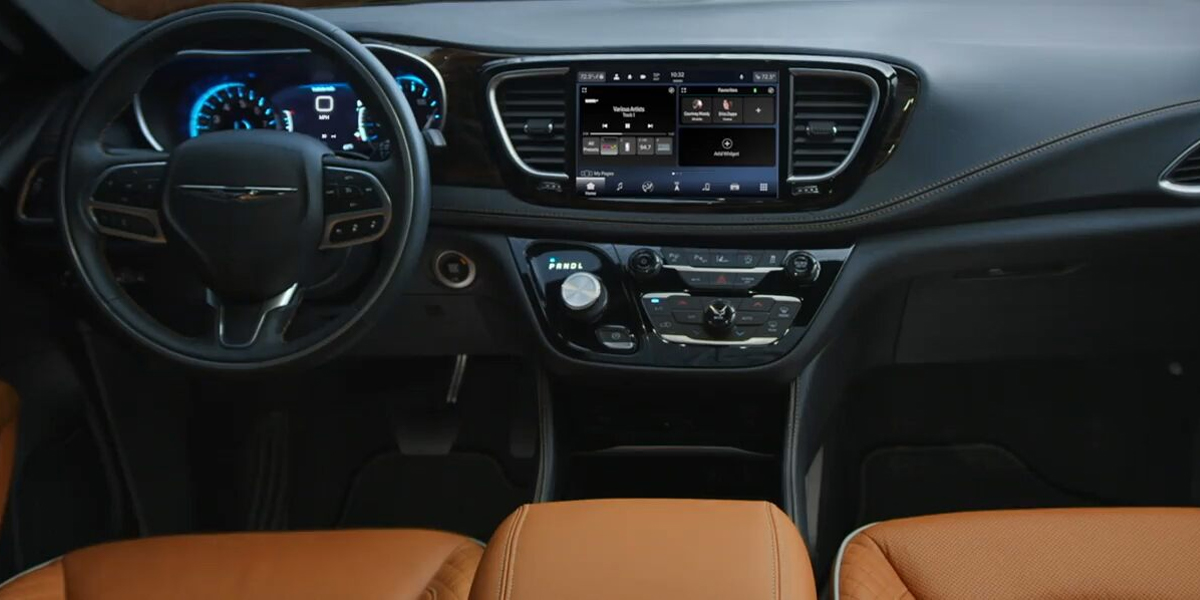 Spaciousness
The minivan's two biggest assets are that it's easy to load cargo and passengers into the model, and it's extremely giving on both of those specs. For example, the cargo capacity of a used 2017 model delivers up to 140.5 cubic feet of cargo capacity and seating for up to 8 people. Its wheelbase also makes it more maneuverable than other minivans, sitting at about 121.6 inches.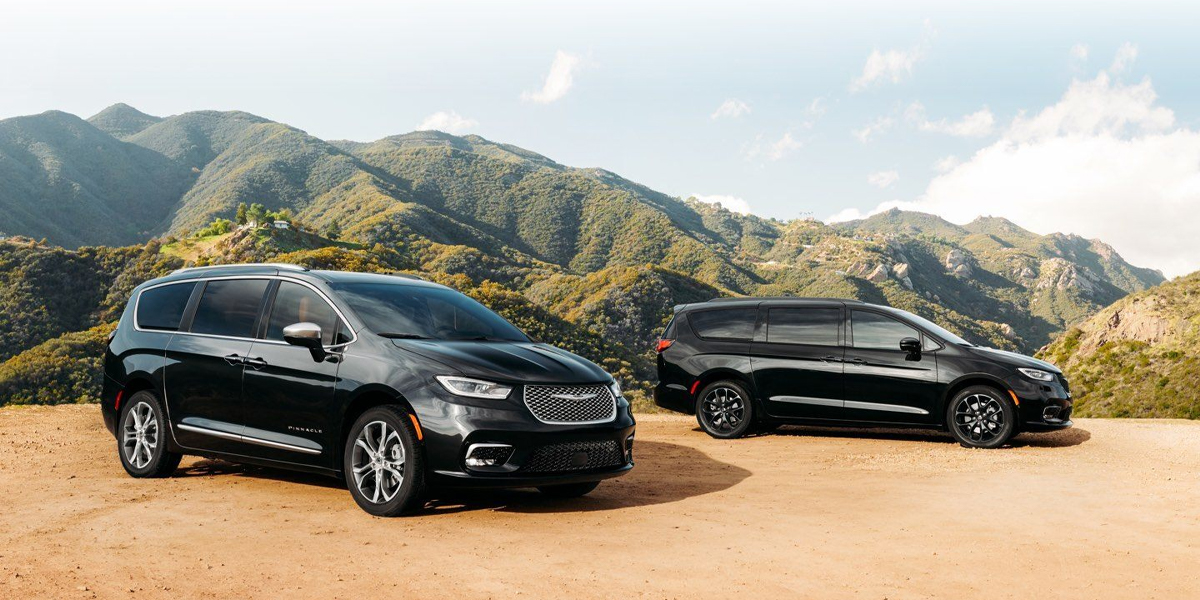 Fun
It's always fun when you're comfortable, and the Pacifica sure is. It has premium leather trimmed bucket seats on its fully loaded Limited trims. Deep mocha seats were a big hit in the late 2010s. A 12-way power driver's seat allows the driver to command their ship with utmost confidence. And even the passenger can adjust in 10 different seating positions with the click of a button. The 8.4″ touchscreen that's on every used model here in recent years is large, bold, and vibrant, displaying all your tech apps and entertainment. Piano black console inserts add a look of luxury, and luxury is always fun.
A Smart Buy
Buying used is an excellent decision for families still recovering from a rough couple of years (or those who just want to get something luxurious for less money). There's always something else in life to buy, and sometimes even a family with a lot of money doesn't want to spend it all on a minivan. We get that type of thinking. An intelligent purchase of a used Pacifica in Maquoketa is bright on a number of levels. Buying a pre-owned model means lower registration and tax fees. It usually means lower insurance rates, too. And the long ago barrier of buying used that once meant not knowing much about your model is now over. You can get free vehicle history reports on any Pacifica in our inventory and then test drive it for yourself to gauge performance and quality. You're never in the dark when you buy used from our dealership. The team here champions buying used because we know how much it means to the families we serve. Sometimes buying new isn't an option; other times, buying new is an option but you prefer to dive deep into a model's past lineup and get something just right for you and your family. At Brad Deery, we help each customer reach their best conclusion about the vehicles we have in stock. Our fully inspected used Pacifica models are always ready to serve you. We keep them front and center at our dealership. These high class minivans have a reputation for long-term durability and performance. Buying a pre-owned model might just be one of the smartest moves you make this year. And our team will be here to help you every step of the way, from research, to test drive, to regular maintenance.
Are you ready to test drive your favorite used Chrysler Pacifica in Maquoketa? Look through our large inventory of Pacifica models and zone in on the one that captures your family spirit the most. We'll have your minivan ready to test drive the moment you arrive. Your chariot awaits. Call or write to Brad Deery Motors today to discuss a pre-owned Pacifica.