Used Chevrolet Malibu for Sale near Dubuque IA for Sale in Maquoketa IA l Quad Cities
Used Chevrolet Malibu for Sale near Dubuque IA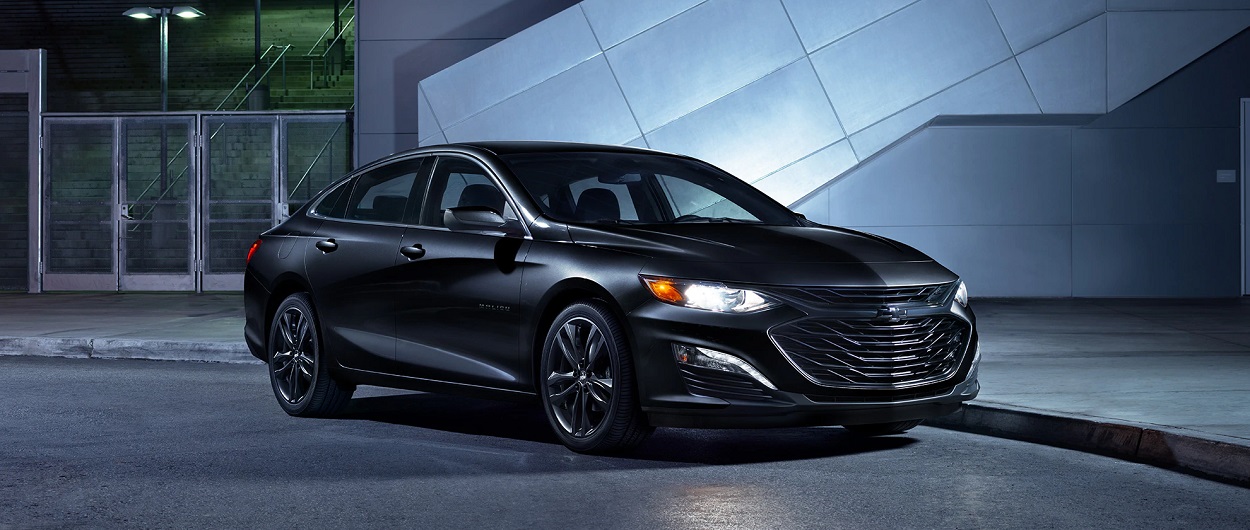 View Inventory
Vehicle Overview
The Chevrolet Malibu is always an exciting release. It features Chevy's biggest and brightest engineers coming together for a premium mid-size sedan. Affordability has always been at the forefront of the Malibu's character, but in recent years, the Malibu has become something of an affordable luxury sedan (with a few sporty touches to boot). Our used Chevrolet Malibu inventory is here at Brad Deery Motors online to serve all of our loyal Dubuque shoppers. If you're looking for a used Chevrolet Malibu near Dubuque, there's no time like the present to get in on our savings.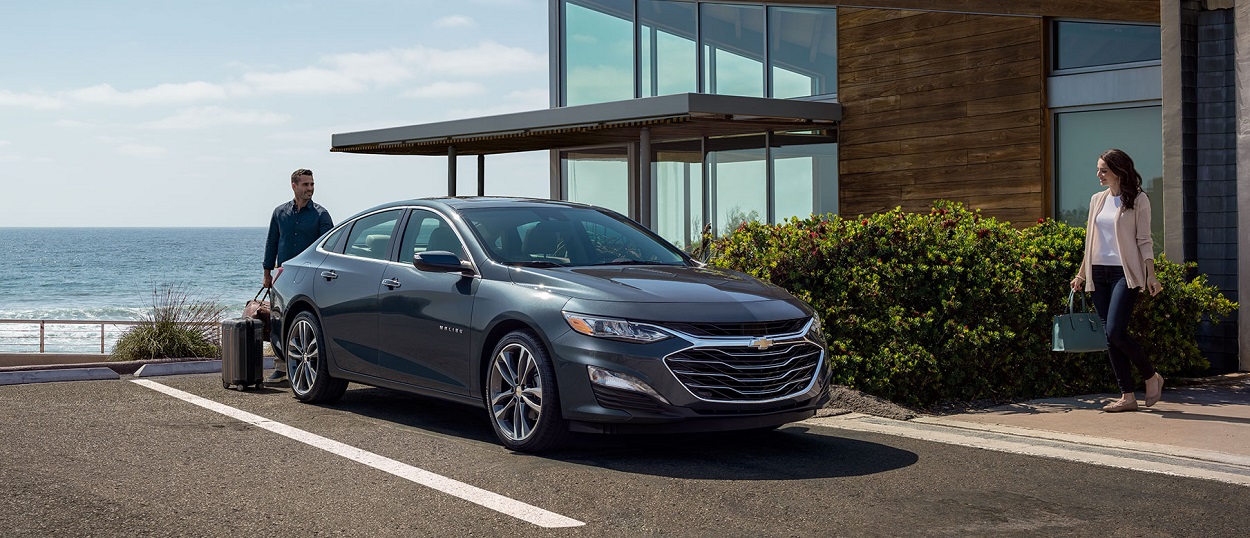 Features – Chevrolet Malibu
The Malibu's trims over the years have given us some of the most affordable luxuries and sporty features in the auto industry. Remember that the Malibu is a very time-honored brand. It first appeared way back in 1997 before even touchscreens were a thought in automaker's minds. Over the years it evolved into a premium "affordable" option that looks and feels just like a luxury sedan without being priced like one.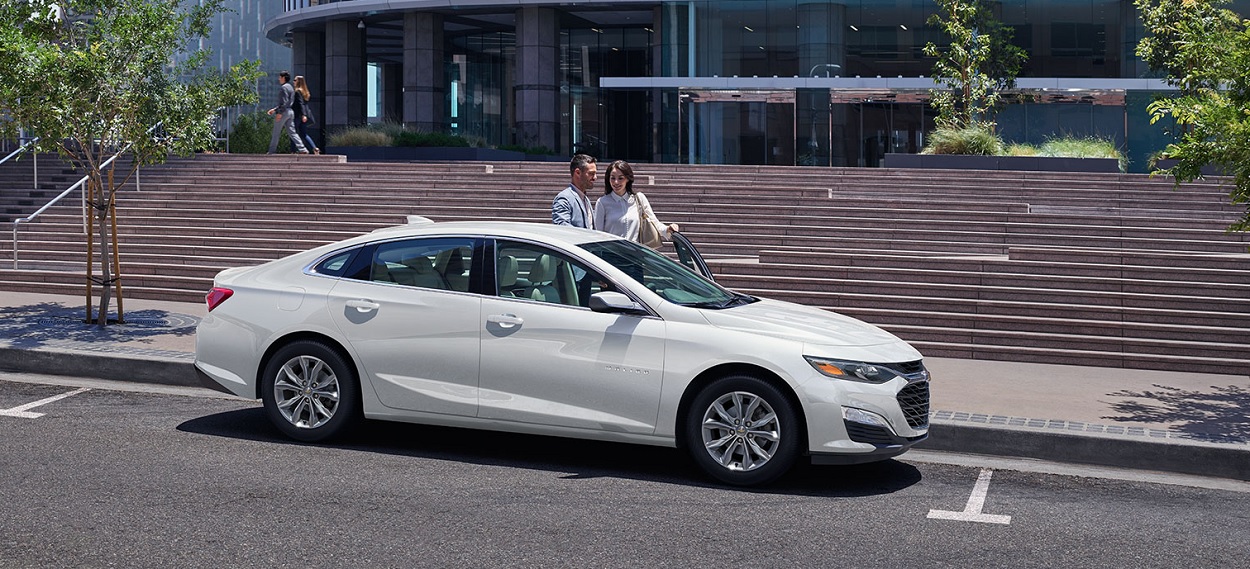 Style – Chevrolet Malibu near Dubuque
The Malibu's style has ramped up in the last ten years to put it squarely as one of the sharpest looking sedans on the market. It boasts sporty features like larger wheels, prominent grille design, and plenty of chrome accents all around the vehicle to make it feel like a true luxury automobile. The last five years have been especially lucrative for Malibu style.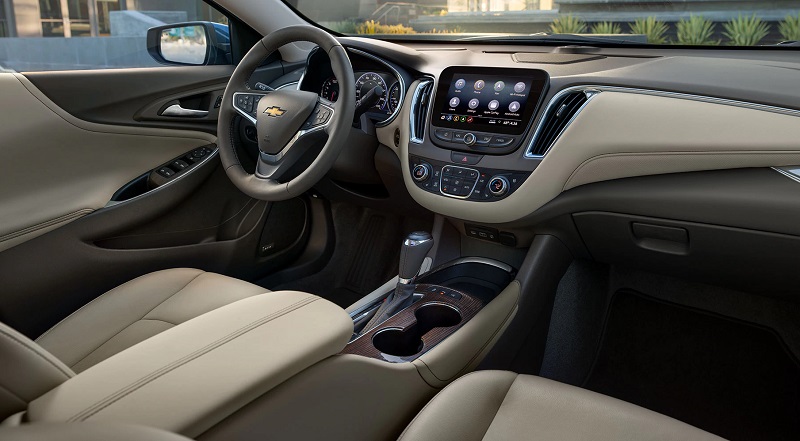 Technology – Chevrolet Malibu specs near Dubuque
A more recent used Chevrolet Malibu for sale near Dubuque is going to sport a tremendous amount of technology. For example, by 2015, almost every Malibu trim features OnStar with a 4G LTE Wi-Fi hotspot. You could keep in touch with friends, use hands-free calling, and of course, the engine auto start/stop technology was already active by this year. If you grab a recently used Malibu, you'll enjoy a full range of superior technology that makes your car as modern as any new vehicle.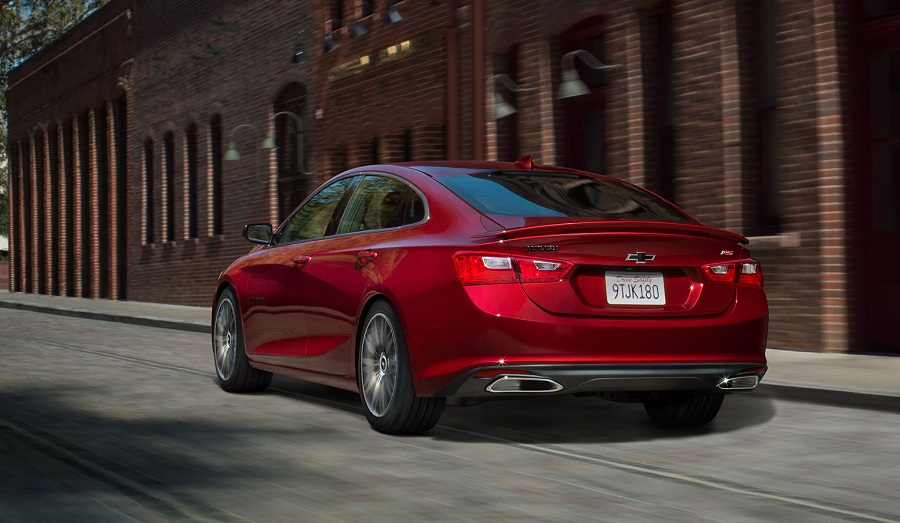 Spaciousness – Chevrolet Malibu specs near Dubuque IA
As recently as 2013, the Malibu was crafted to be larger than in precious years. People buying something that's used but as recent as that will enjoy a spacious interior and full-size trunk in the back that gives you plenty of cargo capacity. The Malibu was and is a very versatile model. If you opt for it, you're going to be shocked at just how much space it has to offer. It looks like a mid-size sedan, and it is, but Chevy has done a wonderful job of using the interior design to their advantage and netting customers far more storage capacity than you'd think possible.
Safety – Chevrolet Malibu dealer
If you buy a used Chevrolet Malibu from the last 6-7 years, you're going to get something called Teen Driver. This safety feature has given parents around the U.S. great peace of mind as their "little ones" grow up and become drivers on American roads. This system monitors your teen's driving performance so that you can give your feedback on how they can become better drives. Meanwhile, there are additional features that help your teen drive more safely.
Buy Used from Brad Deery Motors Online
Buying a used vehicle has many benefits over buying a new vehicle. For one thing, a used model is going to get you substantially more upscale features than the same model would offer in new form. New vehicles aren't priced just for their features and design. They are priced to take into account expensive new "fees" that auto dealerships deal with. When you buy a used vehicle, though, you're paying for your design and features alone.
New vehicles lose their value extremely quickly. Some experts estimate that a new vehicle loses up to 60% of its value in the first year alone. Your essentially losing over half of your investment just by driving the car for a year (and then it's not new anymore!). Used vehicles retain their value very well, especially if they're maintained well.
Finally, every used vehicle at Brad Deery serves up a fantastic and complete vehicle history report. You can see how many owners your prospective vehicle had, confirm that it's accident free, and sometimes even know it's full maintenance schedule over the years. This is a kind of "insurance" so that you know you're getting a vehicle that is in great shape.
A used vehicle purchase can be economical, intelligent, and above all, exciting. When you combine our special savings on pre-owned models with the own already built-in Malibu affordability, you get one of the nicest used vehicles you could ever own.
Brad Deery Motors Online
Are you ready to get your used Chevrolet Malibu near Dubuque? Get in touch with your friendly sales team at Brad Deery Motors and let us help you get more car for your money. Come see your used Malibu for Sale near Dubuque today.