Used Chevrolet Cruze for Sale in Dubuque IA for Sale in Maquoketa, IA near Quad Cities
Used Chevrolet Cruze for Sale in Dubuque IA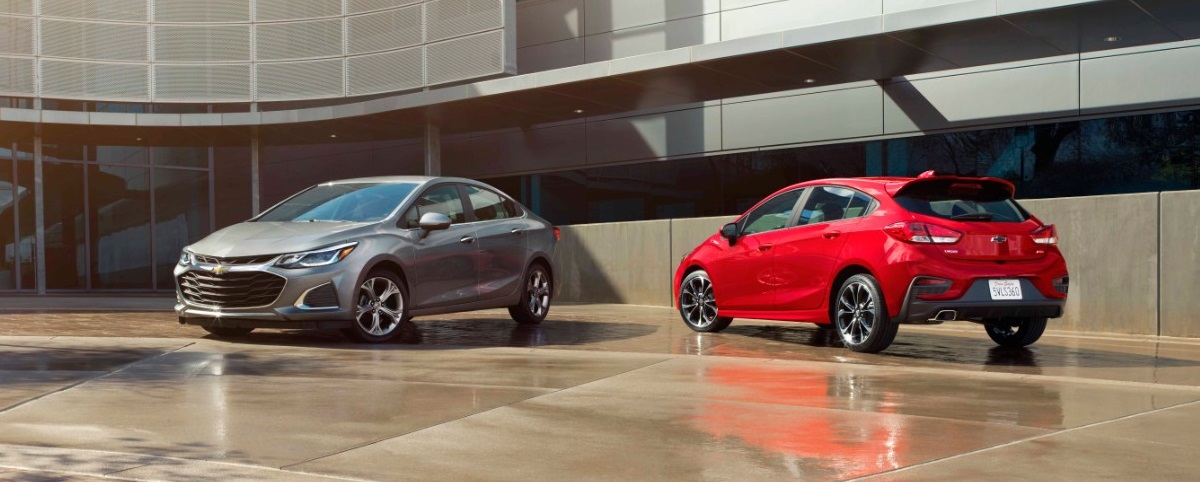 View Inventory
Vehicle Overview
The Chevrolet Cruze was and is one of the most well-known and widely respected compact sedans in the world today. It first appeared in 2011 and gave Chevrolet users an affordable base model with abundant standard features, but it also had higher trims that were capable of giving customers top tier luxury features. We keep a huge inventory of used Chevrolet Cruze trims here for sale in Dubuque. We do this because we know that this is one of the most stable, reliable, and luxurious affordable compact sedans. Today's review of our inventory of used Chevrolet Cruse for sale in Dubuque gives customers at Brad Deery Motors online a good sampling of features this vehicle will greet with.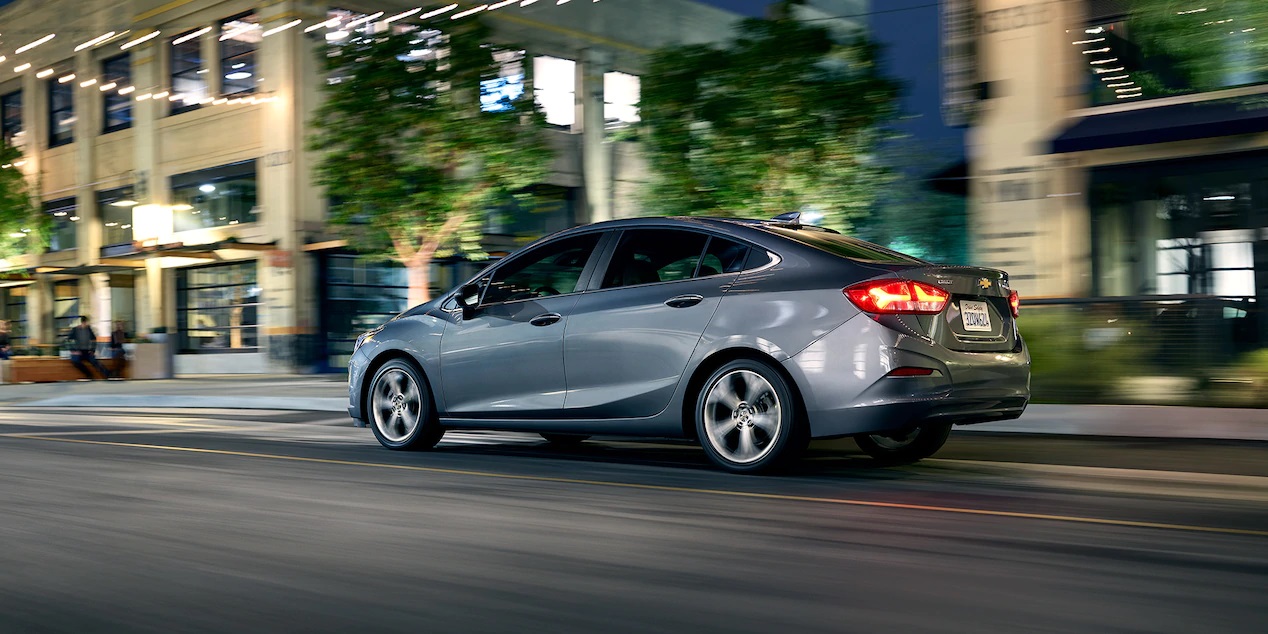 Features – 2019 Chevrolet Cruze
The used Chevrolet Cruze inventory here includes trims from all model years dating back to the car's introduction. You'll find model years 2011-2015 and the most recent generation from 2016-2019. List prices for older models will vary tremendously, so be sure to ask about pricing. More important than prices, though, are what the used Chevrolet Cruze can do for you and your family.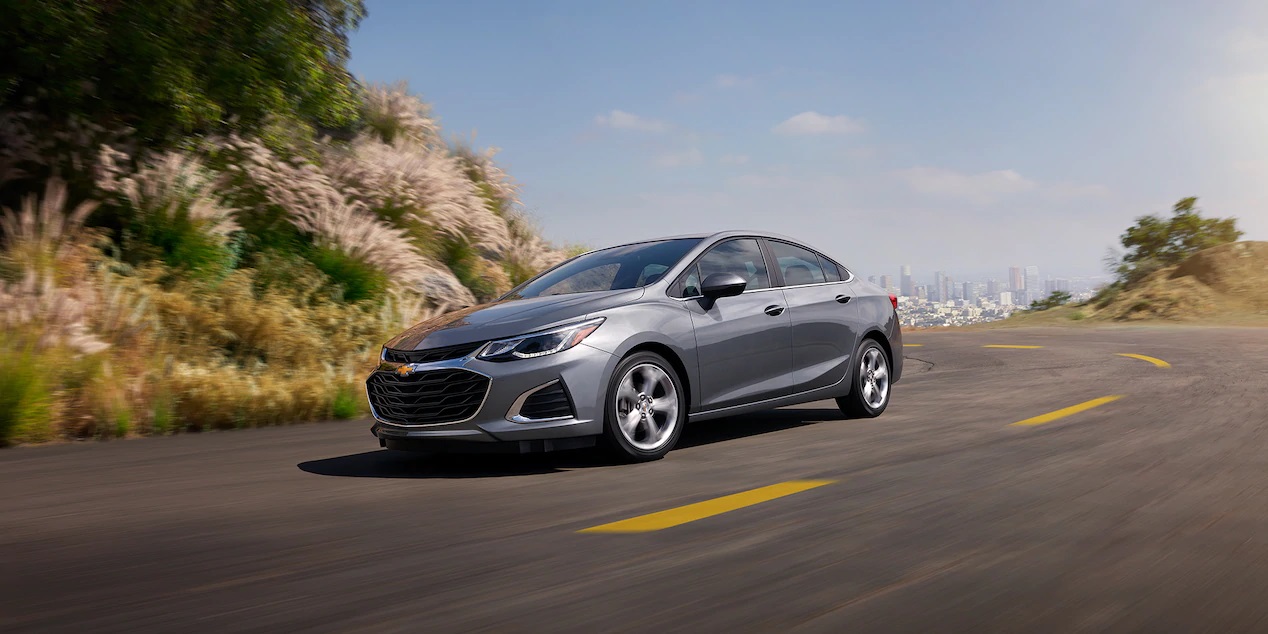 Diversity – 2019 Chevrolet Cruze near Dubuque
A used Chevrolet Cruze for sale in Dubuque is available in both hatchback and sedan formats. Hatchback users tend to be busy singles or people with small families who still like to get out and go and need ample cargo capacity. Sedans are ideal for families. The Cruze sedan is surprisingly spacious for such a compact model.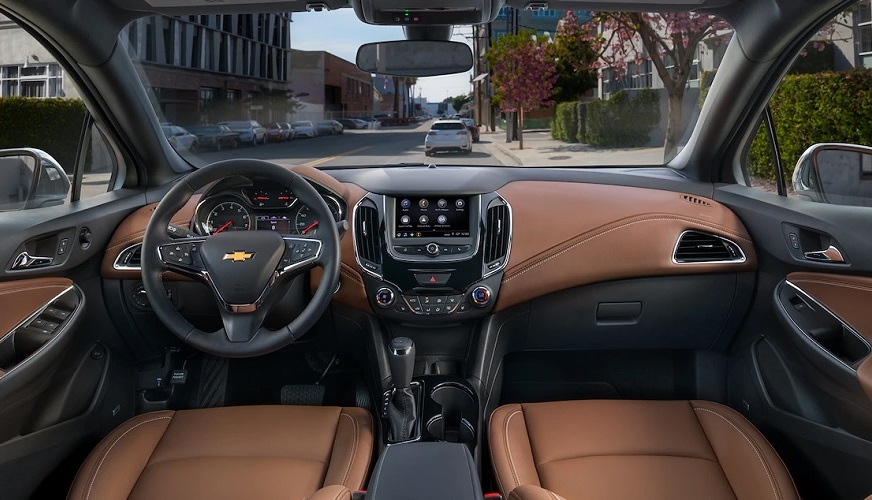 Safety – Chevrolet Cruze near Dubuque
The Cruze has always kept up with the times and even invented a few of its own features along the way. Chevy believes strongly in the Cruze as a reliable family vehicle, so they've given it more airbag capacity than most vehicles of this price point get. For example, the 2014 Cruze features a whopping 10 airbags. In recently used models, you'll find safety features like blind spot monitoring and automatic emergency braking. On higher trims, you even get pedestrian detection.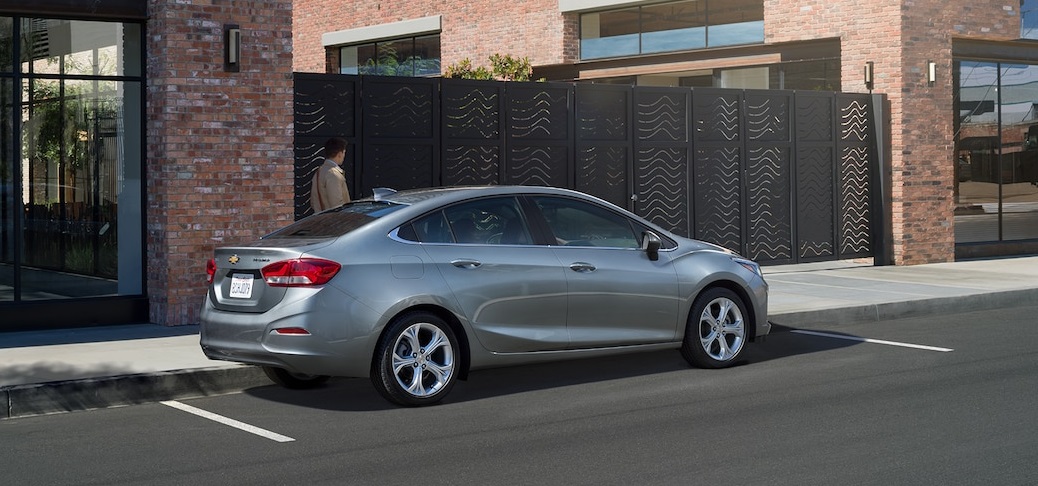 Turbocharged engines – Chevrolet Cruze near Dubuque IA
The Cruze typically offers one economy based engine, plus an engine that's turbocharged. In 2014, it got a 1.4L 4-cylinder turbocharged engine that was fantastic. Its 138 horsepower (for the 2013 turbocharged model) was remarkable given the tiny stature of the Cruze. We've come to really love all model years, though, so be sure to check out every model year of our used Chevrolet Cruze for sale in Dubuque inventory.
Superb Fuel Economy – 2019 Chevrolet Cruze dealer
One of the chief reasons to buy a compact sedan or hatchback is to make sure you save thousands of dollars on fuel over the years. The Cruze has always been an exceptionally fuel efficient vehicle. It never sacrifices performance, though. Banner years for fuel economy included the 27-33 MPG rating of the 2013 and 2014 models, but every single Cruze has a great track record on fuel economy. Most years have an Eco trim that helped reduce emissions as well.
Manual Fun
When you buy a used Chevrolet Cruze for Sale in Dubuque, you'll always have a choice to buy a hands-on manual transmission fueled Cruze. Chevy is one of the few brands that refuses to pass on a good manual option. Millions of people still love getting their hands on a vehicle that lets you really shift and get into the swing of things with every drive. Ask us about manual transmission options throughout our Cruze lineup. They've given us some great manuals over the years.
Buy Used from Brad Deery Motors Online
There are more reasons than ever before to grab a pre-owned Chevy Cruze from Brad Deery. We're a premier dealership in this area who has always been active at our local speedways and events. With decades of community involvement behind us, we look forward to another happy half century and more. People sometimes wonder why they should buy from us.
Family-owned
We've been a proud part of the Dubuque community for decades and counting. The name "Brad Deery" conjures up images of racing, camaraderie, and pure love of cars.
Even a time-tested and revered dealership has to stay on their toes and offer up great deals. More than any other dealership in this area, we understand this principle. We always give you a reason to say no to other dealerships and yes to us!
Contact Us
We want to hear from you! Let us know what you think of the Chevy Cruze, ask questions about specific model years, or simply schedule a test drive of your favorite edition so that we can have it ready for you when you visit us here in Dubuque. We look forward to serving you.