Used Buick Enclave For Sale near Quad Cities IA for Sale in Maquoketa IA l Davenport l Dubuque l Cedar Rapids
Used Buick Enclave For Sale near Quad Cities IA

View Inventory
Used Buick Enclave at Brad Deery Motors
The full-size SUV still has a place in today's world. No other SUV on earth has proven that more than the luxurious Buick Enclave. It continues serving Dubuque Quad Cities Maquoketa Iowa customers with tremendous luxury, roomy interior, and a host of more modern technological pleasantries if you buy a more recent used Buick Enclave. So what makes a used Buick Enclave near Quad Cities such a great value here at Brad Deery Motors? Read on to discover the answer.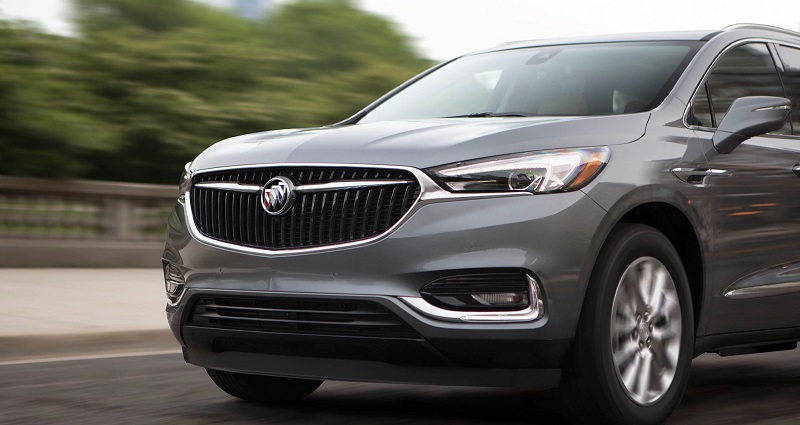 Why the Enclave is a Great Choice
The Enclave has earned a reputation as a full-size luxury SUV with a focus on comfort. Its eye catching leather interiors are often decorated in deep blacks and Chestnut colors that really captivate passengers and driver alike. The driver-centric control panels, and in more modern Enclaves, the large touchscreen displays make for a cozy interior that suffers from very little highway noise thanks to active noise cancellation features. A roomy three rows of seating isn't just a perk. It's also convenient thanks to the layout of the Enclave and the easy access to its third row. When you buy a used Enclave for sale near Quad Cities, you're getting a combination of quality, convenience, entertainment, and richly decorated interiors; that's true for any model year you buy. We have one of the largest selections of Enclave models on the planet! We have every year and trim you can think of. If it's an Enclave, Brad Deery has one for you.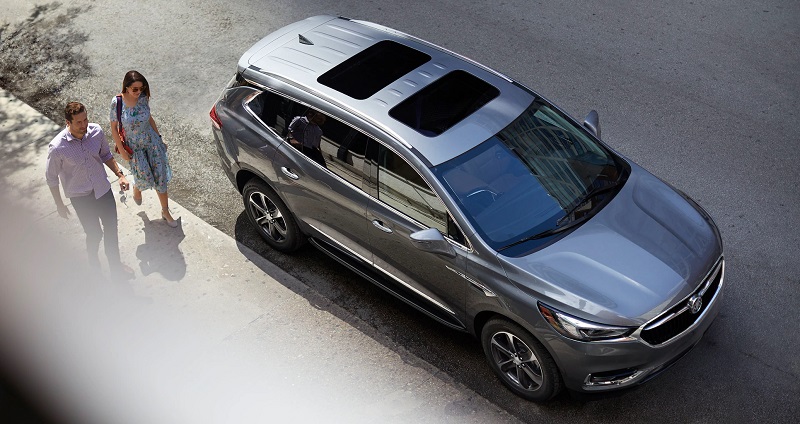 Save Money on a Used Buick Enclave for Sale Near Quad Cities
Brad Deery continues serving Dubuque Quad Cities Maquoketa Iowa drivers with terrific savings on used Enclave models year after year. You'll find that we add new used Enclaves to our inventory every day, and you can easily search through that inventory to find your dream Enclave today. We believe in transparency and easy information here. You won't feel pressured to find scarce information on a model. We put all of that information front and center for you to browse through on your mobile device or home computer.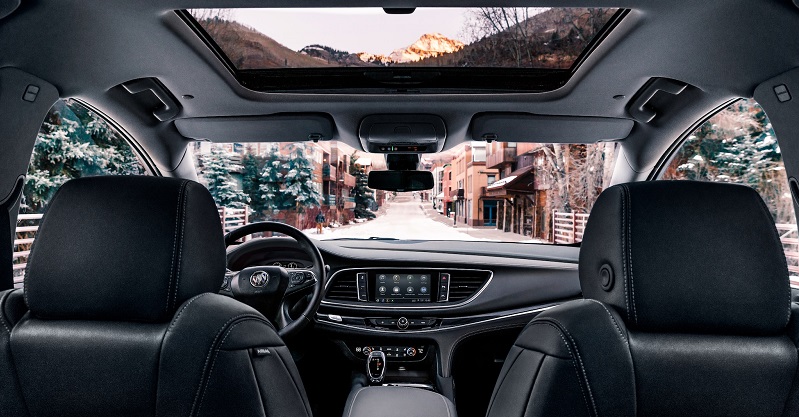 We post lots of pictures that show each of our used models so that you can get a clear idea of the condition of the vehicle and whether it's fairly priced. When you find something you like, just contact one of our sales team if you have questions. You can read vehicle histories, apply for financing, or request a quote on any used model we have in stock. We'll also prominently display used vehicle histories on each model page so that you can see where your prospective pre-owned model has been all its life. Vehicle histories show specifications like when the vehicle was repaired or maintained, how many owners it has, whether it has a clear title (all of our models do), and of course, what sort of damage – if any – there is (we don't welcome damaged models into our inventory, but it's nice to have that verified in a vehicle history report).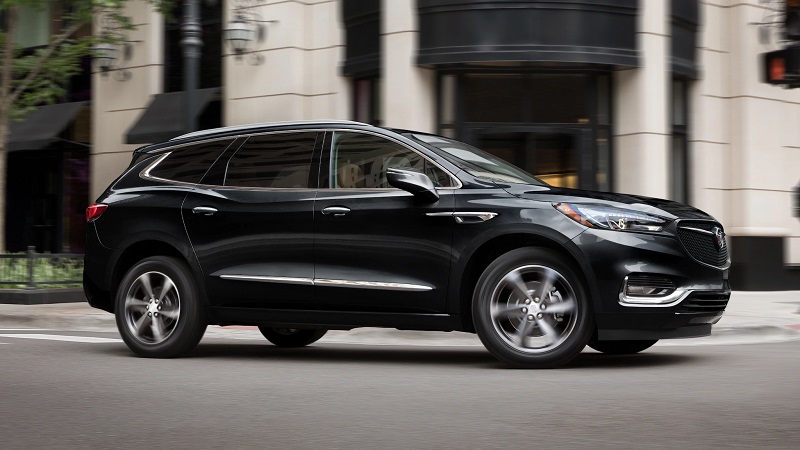 Perks of Pre-owned Vehicles
We don't want to take up too much space here because we know you already know the ropes of buying used. It's somewhat cheaper than buying new. We all know that. However, used vehicles also depreciate in value slower than new vehicles, allowing you to keep more bang for your buck when you grab a used model. Certified pre-owned vehicles come with extended warranties and assurances that the vehicle is in a minimum standard of condition. There's plenty of reasons to buy a Used Buick Enclave near Quad Cities.
Contact Us
The Buick Enclave is an elegant, agile example of how to do a full-size SUV right. It's surprisingly efficient on gas mileage and comes with our fully inspected stamp of approval, even if you buy a model that goes all the way back to the brand's beginning. Why? Well, we want you to know that you can trust each of our used models to perform at our high quality standards (and yours).
Don't wait another minute. Get on our website right now and browse through our large Buick Enclave inventory! It's as large as the Buick Enclave itself is. This wonderful SUV can become a member of your family today if you find a model that suits your tastes. We have Enclave models of every color variety and trim. You'll never run out of options when you shop at Brad Deery. Just give us a buzz today whenever you have time! We'll schedule a test drive of your favorite used or certified pre-owned Enclave when it's right for you and your own personal schedule. Thanks for shopping at Brad Deery. We hope to serve you soon.