New Ford Research All-Electric 2021 Mustang Mach-E in Maquoketa IA l Quad Cities
Research All-Electric 2021 Mustang Mach-E

View Inventory
Vehicle Overview
The first all-electric Ford Mustang is to the automotive world what a Picasso painting was and still is to the art world. You just want to put it in a museum and go admire it. That's not what cars were meant for though, especially a Ford Mustang. Instead of admiring, you're actually going to be driving this mobile work of art. The large rear of the Mustang Mach-E is a trademark of the Mustang profile in general, but Ford has taken some artistic liberties here and defined the Mach-E in a way that's all original, while still retaining a few style points from the Mustang's historical run. We'll start this review with the interior, though. Sometimes the best surprises of all aren't seen at first. Opening up the doors of this one is like opening up an entirely new world.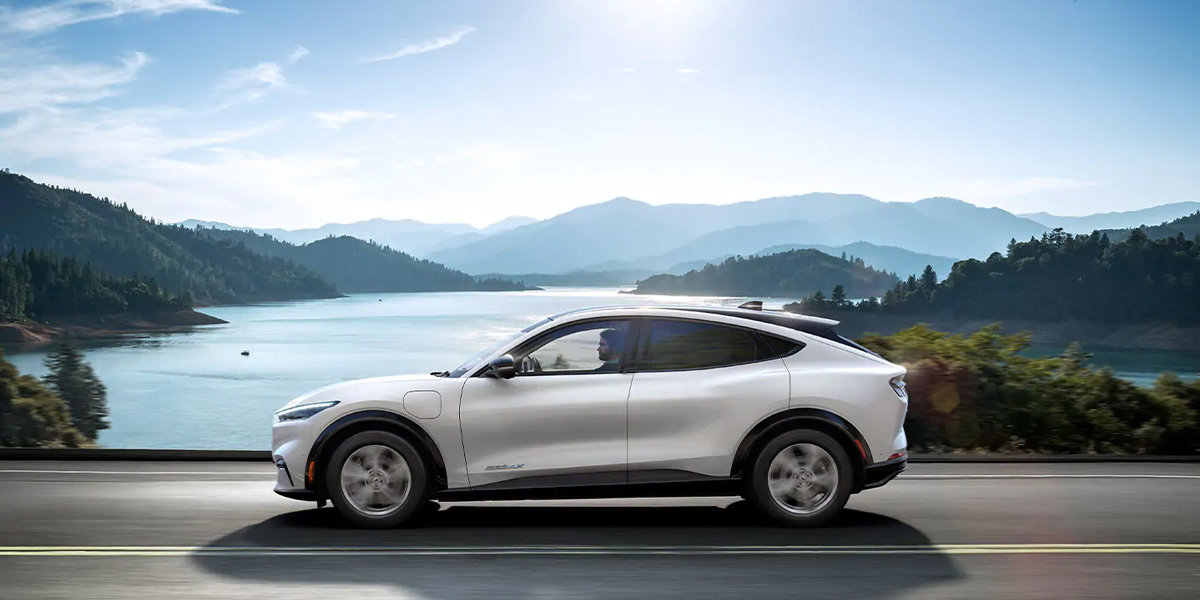 Exterior – 2021 Ford Mustang Mach-E
Wow, the colors on the new Mach-E alone will let you know just how fabulous this one is. You'll get to choose from color options like Rapid Red Metallic Tinted Clearcoat, Iconic Silver, Shadow Black, and Space Gray. The lush, vibrant colors come alive in every way, hitting that high note on futurism that no other electric car has gotten right until just now. And get ready for a one of a kind feature: a front loading trunk with 4.8 cubic feet of cargo capacity, all in a water-resistant space that really spices up the functionality of the Mach-E. Only Mustang could come up with that in a day and age when most other vehicles are complacent about new exterior features. Not the Mach-E. This is one pony that thinks with everything it has got. Luxurious LED headlights are sculpted and match perfectly to your already-iconic grille.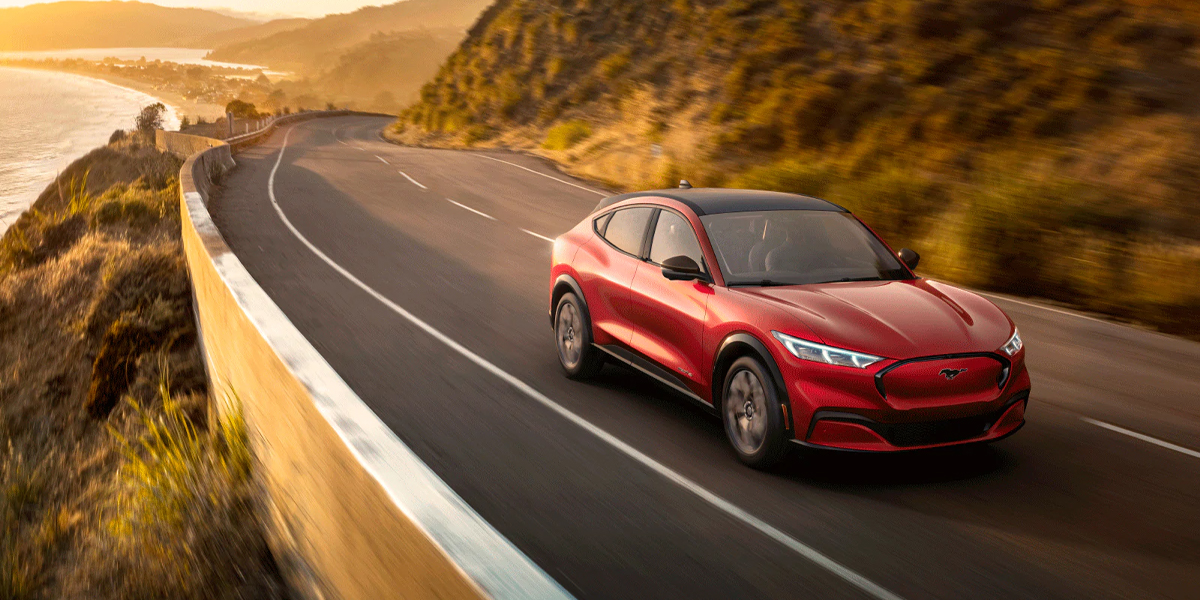 Interior – 2021 Ford Mustang Mach-E in Maquoketa
There will almost certainly be lush leather options on the Mustang's interior, as well as exotic-grade quality wood and chrome, but for now, we know mostly about its technology innovations. You'll be able to use your phone as a key on this vehicle, with nifty features that let you do things like: remotely start your Mach-E, open up your liftgate, and Operate in temporary valet mode. And then there's the superb B&O (Bang & Olufsen) premium sound system that features dynamic sound-tuning for a pitch perfect concerto every time you step in your 2021 Mustang Mach-E. It's a futuristic electric car with a slant toward electronics, and that's a match made in heaven.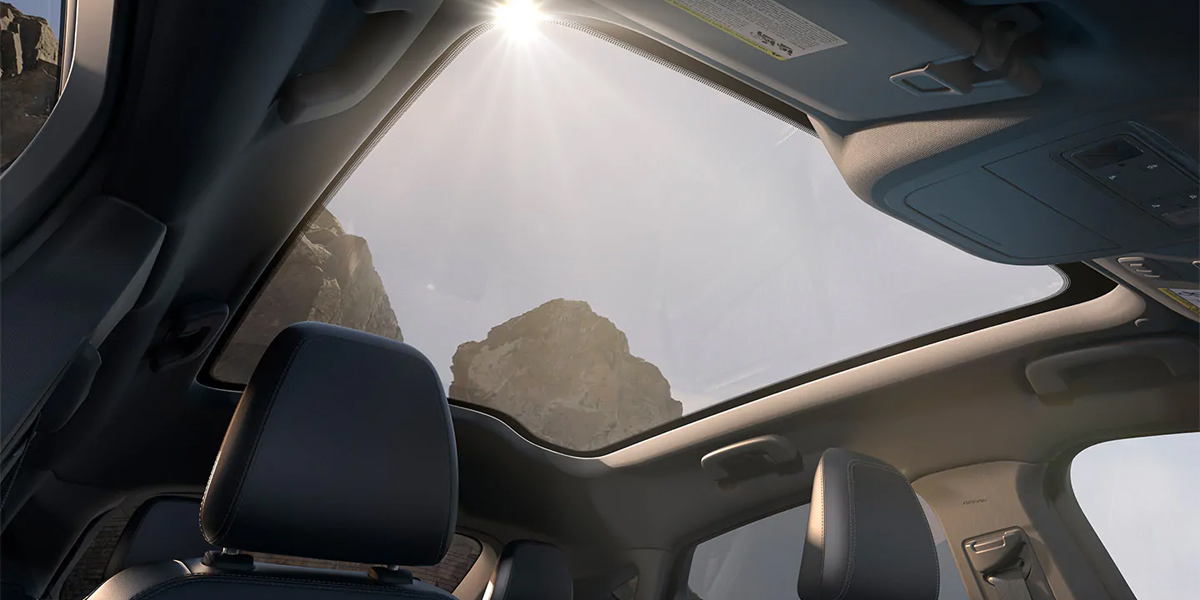 Mechanical – Ford Mustang Mach-E specs in Maquoketa
Driving range on the Mach-E ranges from 230 miles to 300 miles, a powerful and shocking performance for a first outing. And this is pure power here, too, because, well, it's a Mustang at heart. Your Mach-E lives up to its name in every sense of the word and continues to push the boundaries of what we should expect of electric cars. Not only are you getting a huge driving range here, but you're getting a powertrain that tops out at the same horsepower as a gas-powered Shelby Mustang model, so that's just newsworthy all the way around.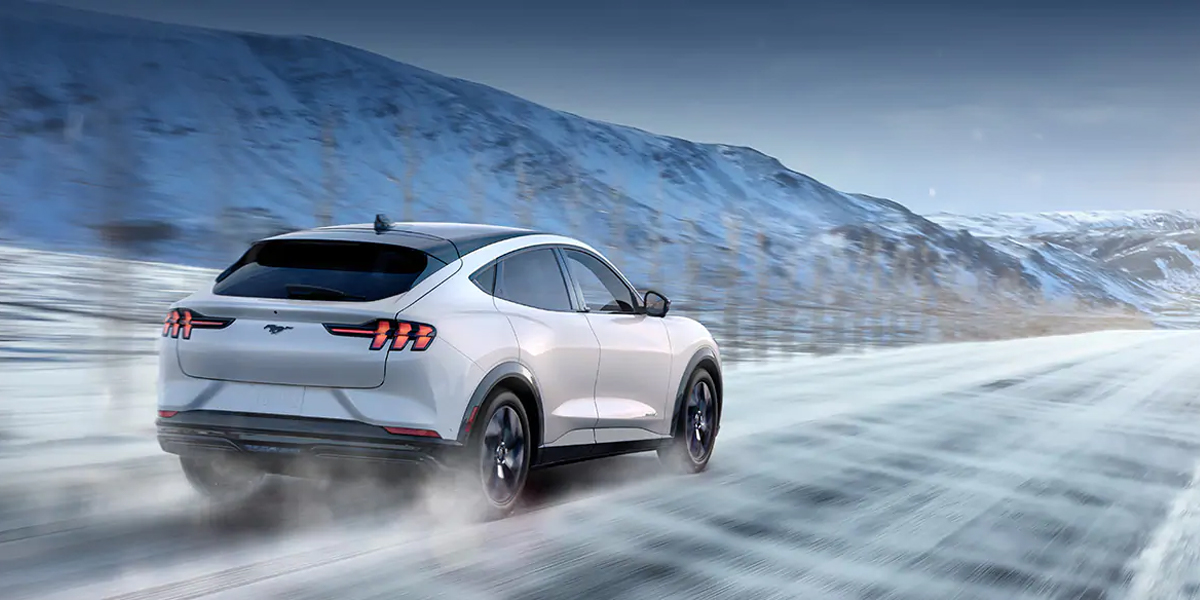 Powertrain – Ford Mustang Mach-E specs in Maquoketa IA
Get ready to go at the speed of 459 ponies and net 612 lb-ft of torque with the most powerful electric configuration on the Mach-E. Its 0-60 in 3.5 seconds is nothing short of breathtaking and promises to prove thrilling to everyone to gets a hand on a Mach-E steering wheel. That could be you!
Safety – 2021 Ford Mustang Mach-E dealer
New age performance and design calls for new age safety, and that's exactly what the designers of the Mach-E give you here. You'll appreciate the huge amount of monitoring all around your vehicle, giving you the prestigious Ford Co-Pilot 360. Feel the confidence of features like:
Pre-Collision Assist with Automatic Emergency Braking
Rear View Camera
Post-Collision Braking
Evasive Steering Assist
Intelligent Adaptive Cruise Control
Navigation
It's a vehicle that intelligently senses the world around it and then responds in a way that keeps you safe during all of your adventures in the Mach-E. And if you haven't noticed yet, you're going to have plenty of adventures here. This is a model that is here to stay, but we'd love you to be one of the lucky people who get their hands on a First Edition of the Mach-E. Whether you get the base model or the prestigious First Edition trim, you're going to be thankful that you took part in this historic release.
The Mach-E is the first all-electric vehicle from Mustang, so we're thrilled to see an electric vehicle with the Mustang label on it. It has been a long time coming! Our dealership is celebrating this historic event by offering up quotes, pre-approval on special financing, and of course, a pure power test drive that is going to convince you that this is the ONLY vehicle you're taking home this year (well, it might not be the only one, but it's going home with you nonetheless. Please contact us today if you have any more questions about this exceptional and historic first all-electric model from Mustang. We'll be happy to answer your questions or schedule you with a test drive that you're never going to forget! You can also write to us on our website with questions.
Explore Payment Options
Compare and Save Real-Time Bank Offers
Customize Your Monthly Payment
Get Instant Trade-In Estimate