Maquoketa Used Ford Super Duty for Sale in Maquoketa IA l Davenport l Dubuque l Cedar Rapids
Maquoketa Used Ford Super Duty
View Inventory


The value of a good heavy duty pickup truck is forever and a day. Our wide selection of used Ford Super Duty warriors prove this sentiment on a daily basis in Maquoketa Iowa. These are the trucks that haul our most precious cargo, people, and dreams. Brad Deery Ford puts special emphasis on our Super Duty models each year because these are the F-series pickup trucks that humanity's dreams are made of. Their enormous towing capacity, commanding presence, and efficiency offer each of our customers a value that few refuse.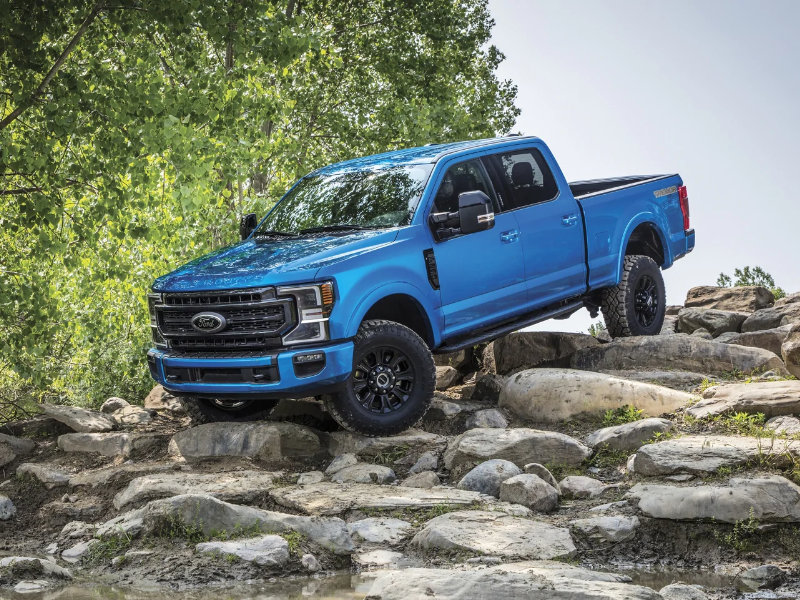 Big and Strong
We all know the names of a used Ford Super Duty in Maquoketa. They echo with power. There's the XL, XLT, Lariat, and Platinum, to name just a few of the trims that have given us some of the world's most powerful heavy duty trucks. Powertrains boasting 440 horsepower and up to 860 lb-ft of torque echo all throughout places of work in Maquoketa Iowa, too. Those big and strong Power Stroke V8 engines that blessed some used Ford Super Duty in Maquoketa over the years remain strong to this day. They don't stop being the magnificent machine they are just because someone else owned them. Beyond every other reason, the Ford Super Duty's powertrain and towing specifics are the main reason to own one of these trucks. Even as far back as 2016, these trucks were pulling 19,000 pounds.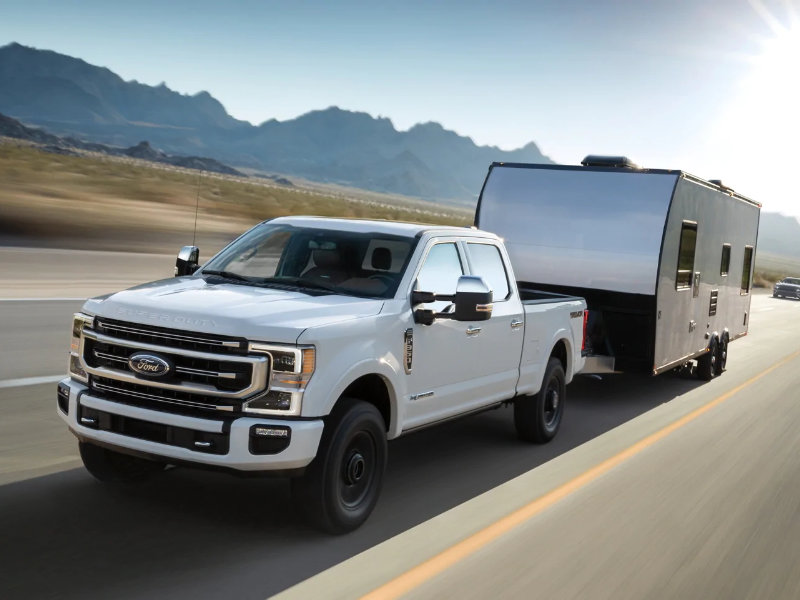 Warm and Comfortable
Because of the Super Duty's power, we sometimes forget what an outrageously comfortable truck it is. The warm, inviting colors remind us of the outdoors. Earth-tones and then the Ford Admiral Blue colors are very common in a Super Duty as well. We all know that Ford's F-series wears a good blue like no other truck in the world. Some of the most standout features over the years included premium leather seating surfaces, full floor console with locking storage, a Keypad for security, and 10-way power driver's AND passenger's seat. When you want to work hard, the Ford F-series heavy duty varieties make it feel easy to do.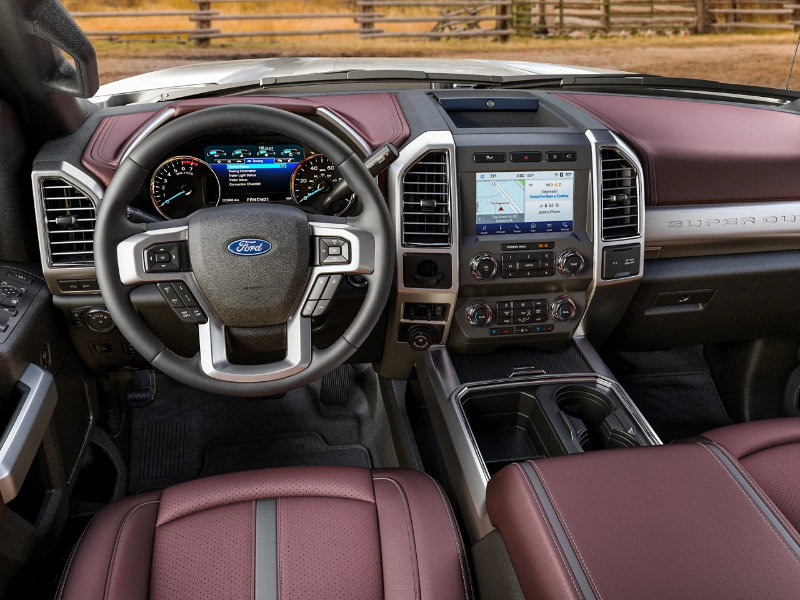 Why Buying a Used Model is Right
This is the perfect time to buy a used heavy duty Ford Super Duty truck. Pre-owned vehicles have come full circle in the last few years as people have access to better research tools, full test drives, and vehicle history reports. Buying a used truck isn't a lottery anymore. You don't have to guess at whether you're looking at a good, reliable truck that's going to go the distance over the next decade. You can know it with the tools at Brad Deery Ford.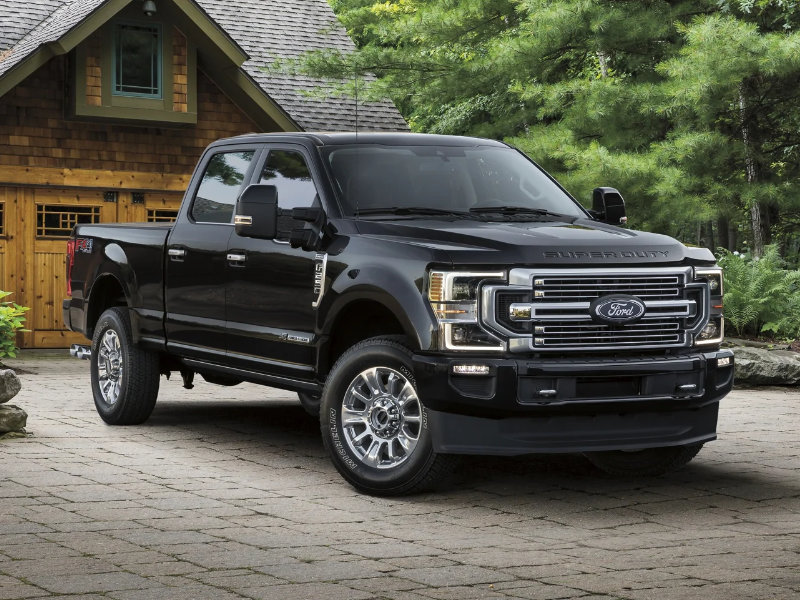 Security of Research
Researching a new model is one of the easiest things to do now that the Internet is fully a part of the real world. You can scan through our list of Super Duty models and get full vehicle history reports. There's no guesswork. You know your truck inside and out before you buy.
Test Drives
A test drive of a used model allows you to go hands-on. Explore the luxurious of the interior, test out the touchscreen display (Ford uses SYNC), and accelerate on a hill. Listen for the shifts to make sure your truck is in great shape and handling the drive well. There's no reason to fear a used truck anymore because you can get to know it before you take it home.
Great Value
The value of buying used has become one of the chief reasons to choose this option, too. Don't mistake a used vehicle for "cheap." It's not cheap! It's just a great value in comparison to throwing much of your investment into a model that depreciates so quickly in value you don't get a fair return for it. A used model doesn't depreciate in value nearly as quickly as a new one, leaving you more room to make money when you sell it back. Down payments on a pre-owned model are usually much cheaper than what you must put down on a new model. The result is that you're saving money on a used model in all different manner of ways, all without having to give up the quality of your model. We keep our pre-owned Ford Super Duty trucks in terrific shape. They're fully inspected and then signed, sealed, and delivered with our keen eye for quality. We accurately represent our trucks as what they really are. You can trust us for a great value.
Have questions about the Ford Super Duty? Let us be your tour guide to this wonderful island of pickup truck powerful. Our team has your best interests at heart in everything we do. Let us make buying your next truck an easy and pleasant experience. Talk to us by calling us or writing to us online. Our team will be back with you shortly.
Explore Payment Options
Compare and Save Real-Time Bank Offers
Customize Your Monthly Payment
Get Instant Trade-In Estimate