Jeep dealership near me Eldridge IA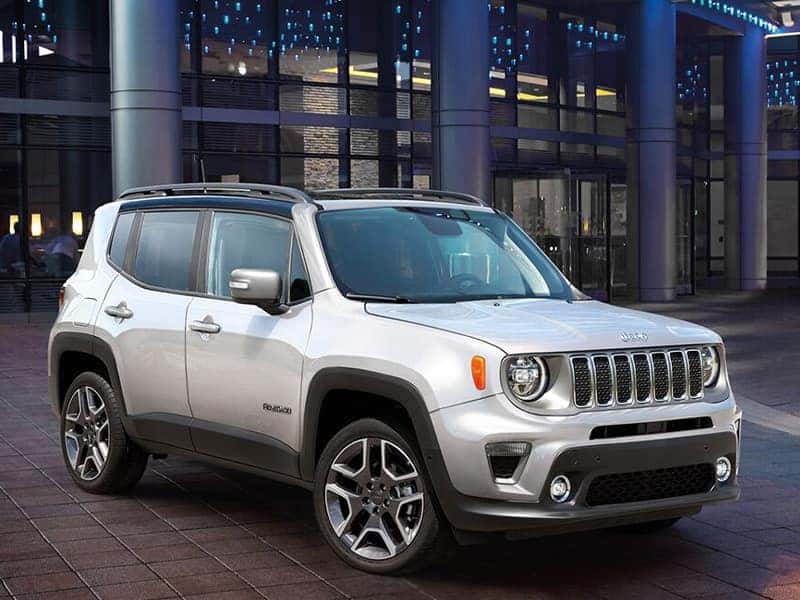 If you've searched for a Jeep dealership near Eldridge, you'll appreciate learning more about Brad Deery Motors, Inc. We serve customers in Southeastern Iowa and far Western Illinois. You'll find us conveniently located in Maquoketa, roughly 30 miles south of Dubuque and 40 miles east of Cedar Rapids. Visit us soon at 112 North Second Street. Our dealership serving Eldridge Iowa offers a great selection of well-manufactured new Jeep vehicles for sale. Ask us to help you locate an outstanding SUV, like the roomy Grand Cherokee or the more compact Cherokee. Or perhaps you'd prefer the nimble Compass, a stylish SUV crossover? Our inventory changes with some frequency. However, our Jeep dealership will help you discover any of the makes and models designed by this acclaimed manufacturer.
New Jeep specials near Eldridge
From time to time, your local Jeep dealership becomes aware of great specials and quotes. If you add your email address to our list, we'll make sure you receive timely updates about these offers, as soon as they come to our attention. Receive this information conveniently in your email in-box. We'd like to help you learn about incentives and discounts of possible interest to you. Sometimes astute car shopper obtain significant savings by positioning themselves to act quickly when a great automotive value arises. Your Jeep dealership near Eldridge assists customers across a broad geographic area. We'll do our best to make sure you learn about useful offers and promotions in this region.
Jeep financing and auto loans
Your Jeep dealership serving Eldridge Iowa and outlying communities offers another very important service. Auto seekers often appreciate receiving an overview of the automotive lending and financing process. Feel free to contact our marketing department to ask for this general information. First time car buyers in particular sometimes find it helpful to learn about the ways customers seek financing in order to purchase or lease a vehicle. Today, numerous lenders serve prospective auto shoppers. Some of these companies maintain an online presence. In some cases, lenders offer their customers the opportunity to prequalify. While taking this step typically won't assure loan approval, of course, it usually does expedite the process of obtaining auto financing. Taking the time to prequalify also helps many first-time car shoppers focus their attention on vehicles within specific price ranges. It might enable you to take faster action to secure a great automotive value.
Jeep auto repair near Eldridge
Did you know, Brad Deery Motors, Inc. maintains two well-equipped auto service departments? As your Jeep dealership serving Eldridge Iowa, we offer a variety of important vehicle maintenance and repair services. Residents of this area rely on us to help them complete essential basic maintenance tasks. For example, ask our service technicians to change the oil, keep fluids well-filled, replace the battery, or inspect tire treads. We provide routine maintenance assistance to help keep vehicles in good operating condition in this part of Iowa. Our company relies upon the skills of fully trained, experienced automotive mechanics and technicians. Consider making an appointment soon with our service department to obtain an inspection and essential maintenance services. Your Jeep dealership near Eldridge possesses the capability to work on all makes and models of vehicles in this region.
Request Jeep Services
Why should you count on Brad Deery Motors, Inc. serving Eldridge Iowa for all your auto-related needs? We hope our commitment to providing superb customer service influences your decision. Our company makes customers our top priority! Additionally, we offer a number of essential automotive services of value to every driver. Whenever you seek to purchase (or lease) a new or used vehicle, we offer an excellent resource. Our large inventory of quality vehicles allows us to serve auto shoppers across this region. Visit us to discover recent models of popular brands. (For instance, we'll help you find a new Compass or a new Grand Cherokee meeting your specifications.) From time to time, we also furnish customers with useful information about money-saving specials and incentives. Our experienced marketing team gladly offers an overview of the automotive financing marketplace. Our team can assist you in learning about the process of searching for an auto loan, for example. We maintain a well-equipped, skilled automotive service department, too. People in Eldridge and outlying communities rely on our technicians to provide skilled routine maintenance and repair services. For all these reasons, we hope you'll join the ranks of our life long customers in this friendly part of Iowa. (If you haven't added your email address to our list, please go ahead and do so now.) We'll keep in close touch with you about our inventory and our auto services. Also serving Maquoketa, Dubuque Iowa, Moline, and East Moline Illinois.