Jeep Dealership near Clinton IA for Sale in Maquoketa IA l Quad Cities
Jeep Dealership near Clinton IA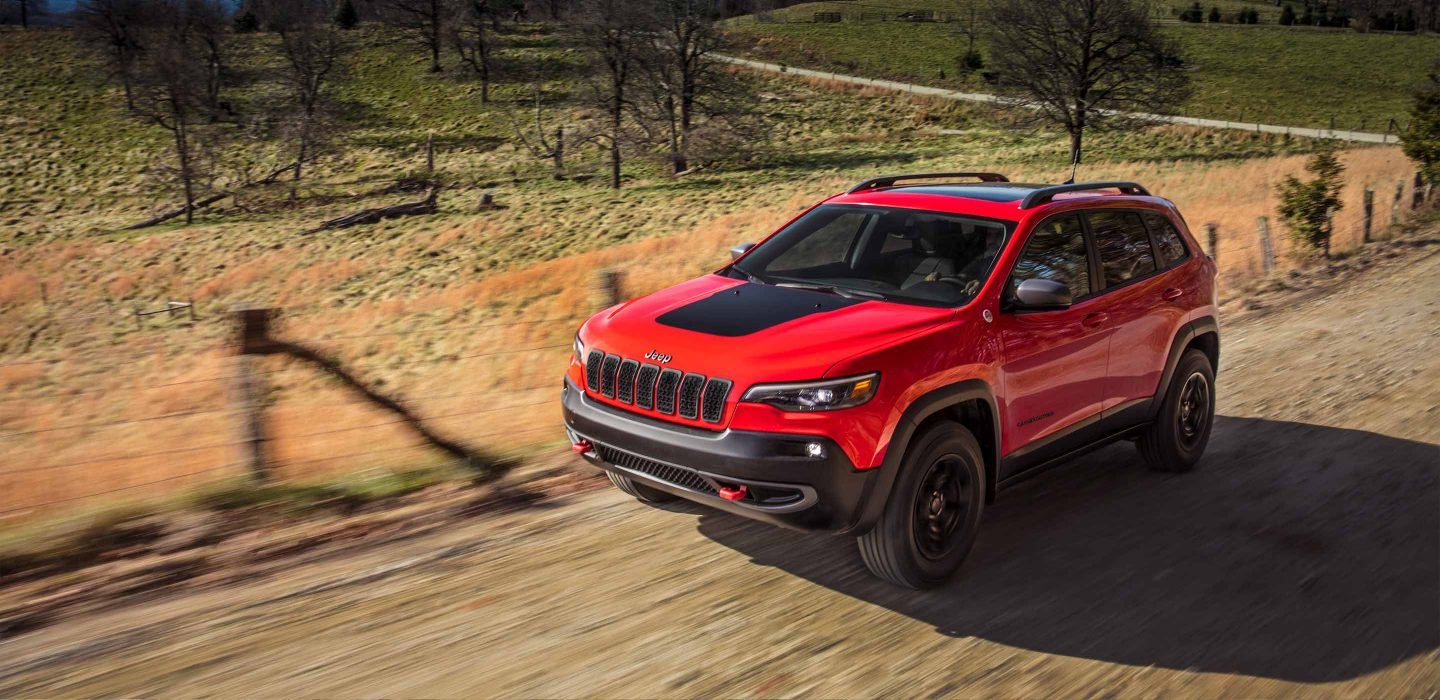 View Inventory
There's nothing quite like owning a new vehicle. The fresh smell, updated technology and low mileage make purchasing a new automobile worth the investment. Have you been thinking about buying a new car? If you'd like to exchange your current vehicle for a new car from our dealership serving Clinton Iowa, we'd like to show you our lineup of vehicles. At Brad Deery Motors, we have an inventory of crossovers and SUVs in different colors and styles. Our vehicle models include the all-new Wrangler, Grand Cherokee, Cherokee, Compass and the Renegade. The Wrangler is available in the Sport, Sport S and Sahara models. Key features in the Wrangler include a 2.0L Direct-Injection Turbo Engine, a Sky One-Touch Power Top and a leather-wrapped dash. The Grand Cherokee is available in Laredo, Upland, Altitude, Limited, Limited X, Trailhawk, Overland, High Altitude, Summit, SRT and Trackhawk models. Key features in the Grand Cherokee include a signature headlamp lighting, 20-inch wheels and a Quadratic-Lift Suspension System.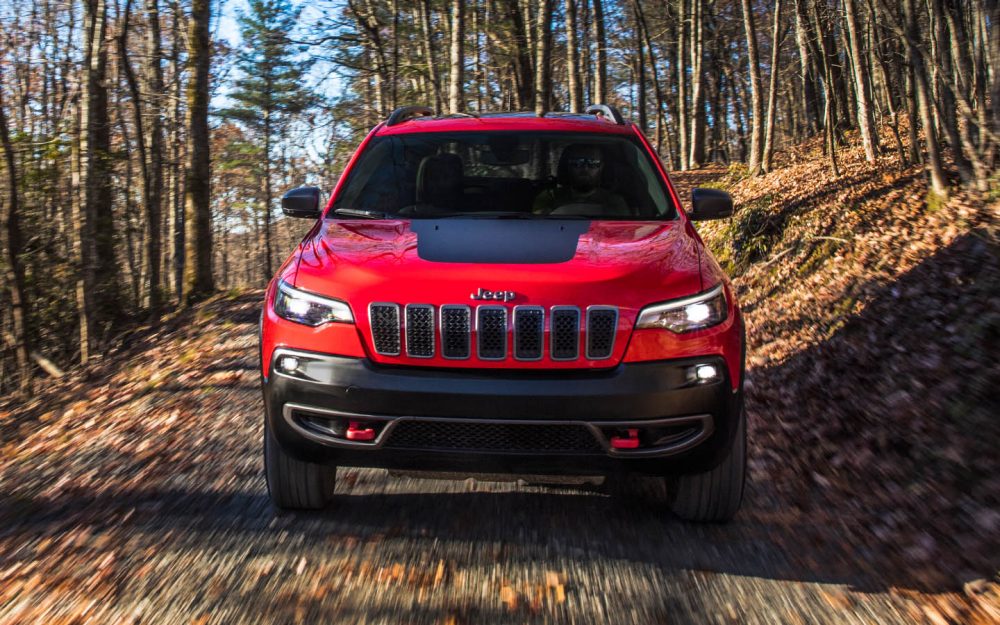 The Cherokee is available in Latitude, Latitude Plus, Altitude, Trailhawk, Limited, High Altitude and Overland models. Key features in the Cherokee include LED headlamps, Uconnect 4 and a 7-inch touchscreen display. The Compass is available in the Sport, Latitude, Altitude, Trailhawk and Limited models. Key features in the Compass include a rear back up camera, power windows and remote keyless entry. The Renegade is available in Sport, Upland, Latitude, Altitude, Trailhawk and Limited models. Key features in the Renegade include Uconnect 3, steering wheel-mounted controls and a personalized instrument cluster. Our vehicles are available in several unique colors including Colorado Red, Hypergreen Clear-Coat, Solar Yellow, Omaha Orange and Jetset Blue. Our Jeep Dealership near Clinton is happy to extend an invitation to you to test drive our vehicles. Visit our dealer or call us to discuss how you can realize your goal of owning a vehicle from our brand.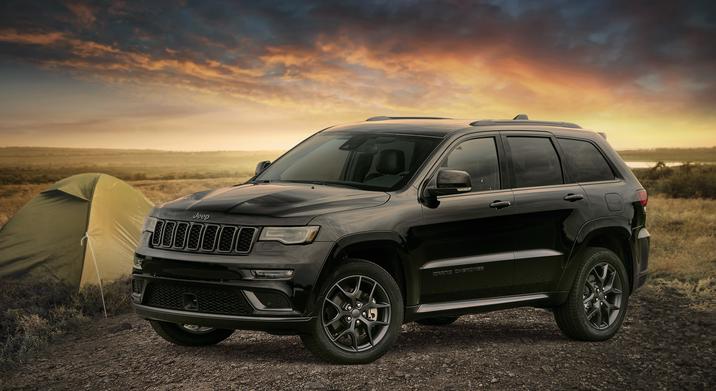 Looking for deal on your new automobile? Visit us to find out about our current deals and specials. When you combine our competitive prices with our vehicle deals, purchasing your next car can be affordable. Our deals and specials are subject to change without notice. We encourage you to contact our dealership for additional details.
If you're wondering where you'll get financing for your next car, look no further than our dealer. Throughout the years, we've developed business relationships with local and national lenders. You can benefit from these relationships by applying for a vehicle loan at our dealership. After you submit a short loan application, you'll have the opportunity to review your offers and select the best one. Our finance departments have assisted customers with good and bad credit. Although we can't guarantee a loan for any person, we'll provide as much help to you as we can.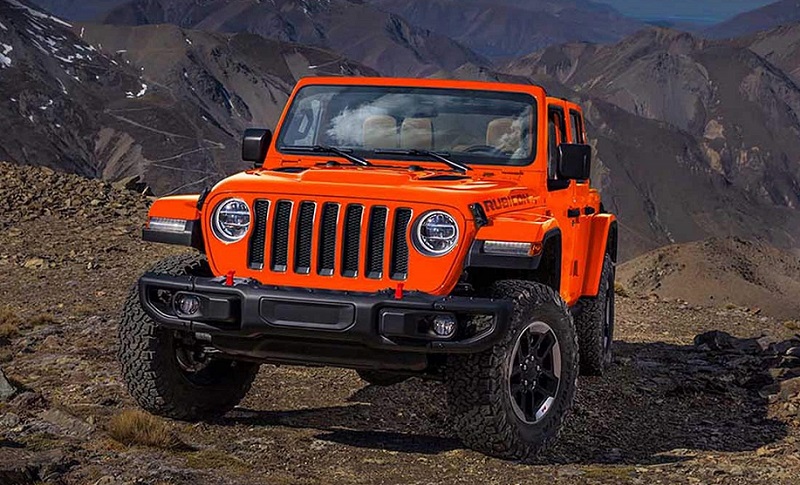 Requesting a vehicle service repair appointment is easy when you apply online. Whether you're at work or sitting in your home, you can schedule an appointment using your smart phone, tablet or computer. Our service center performs oil changes, tuneups, brake repairs, major repairs and minor repairs.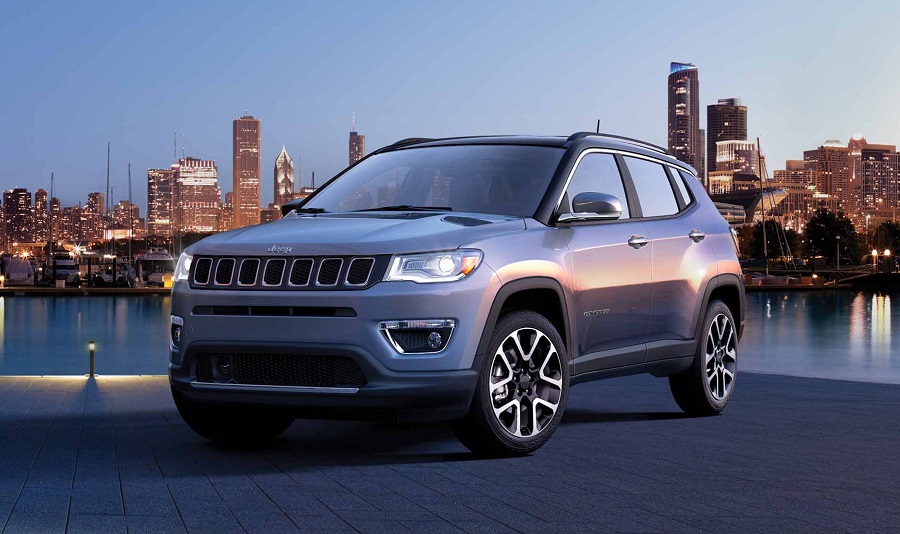 Brad Deery Motors Serving Clinton Iowa is a respected Jeep dealership near Clinton. We have rows of new vehicles on our lot that are ready to be taken for a road test. Need to trade your old vehicle for a new one? Bring your vehicle to our Jeep dealership. We'll evaluate your truck, car or SUV to determine a fair offer. If you'd like to get preapproved for an auto loan prior to your visit, simply complete an online application. Within a few minutes, you could be approved for loan with a competitive interest rate. Other services that we provide include parts sales, vehicle maintenance/repair and collision repair. Our Jeep dealership near Clinton IA is your one-stop shop for everything you need to purchase and repair your car. We'd love to partner with you when you're ready to browse new vehicles. Contact us today to see how we can help you.
*This Jeep dealership serving Clinton IA review is intended to provide general information. If you'd like specific details about our services, specials and pricing, contact Brad Deery Motors serving Clinton Iowa.
Jeep Dealership near Clinton IA
If you live in Clinton, Iowa or anywhere throughout the surrounding areas and are interested in buying or leasing a new Jeep or purchasing a pre-owned Jeep, look no further than Brad Deery Motors. Our family began serving this region as far back as 1909, and our Jeep dealership near Clinton remains true to the same ideals of honest business and great customer service that made us successful in the first place. Many of our most loyal customers are from Clinton, and we take a great deal of pride not only in serving Clinton Iowa as a dealership but giving back to a community that has given so much to us.
Clinton—With a River View!
The City of Clinton has a motto: "So many things to do — with a river view!" If you've never been here before, it may surprise you just how diverse the city is in terms of its people, culture, businesses and so forth. Sure, this is small-town America but now how the stereotypes paint it. Our history as an official city dates all the way back to the mid-1850s and the true origin even further than that. Clinton is located on the eastern side of Iowa and alongside the Mississippi River. The historic riverfront is a great source of pride for the region and does much more than give us a beautiful view. It is integral to the local economy and provides a wide range of daytime and nighttime sites and activities to enjoy.
Clinton: A Brief History
Clinton and nearby DeWitt are named after Clinton DeWitt, a New York Governor. DeWitt was pivotal in the construction of the Erie Canal, which had a transformative effect on this region of Iowa. The first European settlers to come here did so looking for gold. They never really found it, but ferry businesses thrived. The influx of economic opportunities due to the Erie Canal helped the communities that were here grow and become more advanced. Then, in the mid-1850s, the railroad companies established themselves in the region. Clinton became an economic hub for the area and never looked back.
Shops, Restaurants and More
Our Jeep dealership serving Clinton Iowa is just one of many businesses doing so. The city is served by a wide range of hotels and motels, and you can find everything from upscale to more rustic accommodations. You'll find numerous retail opportunities, and many of these are small shops are run by local private owners and provide a real window into the local area. The restaurant and bar scene is tremendous as well. If you're interested in local cuisine that reflects the heritage of the area, you'll find a lot to like, but there is also fine dining, microbreweries and much more.
Activities and Events
The City of Clinton does an amazing job hosting many events and other activities throughout the year that reflect Clinton and also the time of year in which they are being held. These include festivals, concerts, golf tournaments and much more. There are events to celebrate the local heritage, such as the Dutch Days Festival, which is held in May and celebrates the Dutch influence on the region. One of the biggest musical events is the Bluegrass Festival, which is held in June, and the Fall Festival is an event every September as we celebrate autumn and what in means to Clinton past and future.
Parks and Recreation
You cannot discuss Clinton and not mention the many parks and other recreational areas and activities that exist in the city. It really is impressive, and while the number of locations number in the many dozens, there are two in particular worth highlighting: Eagle Point Park and Riverview Park. Eagle Point Park is a historic area closely tied to the historic riverfront. It is considered one of the great parks of the Midwest and provides many different opportunities to enjoy the natural beauty. Riverview Park consists of more than 65 acres that are dedicated to trails, boating, fishing, restaurants, theaters and more.
Your Local Jeep Dealership Near Clinton
Clinton means a lot to our entire team serving Clinton Iowa, and we look forward to many more years of helping it prosper and grow. If our Jeep dealership can help you in anyway, let us know. You can visit our location at your convenience. You can call, or you can reach out to us via email or text.