New Ford Iowa Review – 2020 Ford Expedition for Sale in Maquoketa IA l Quad Cities
Iowa Review – 2020 Ford Expedition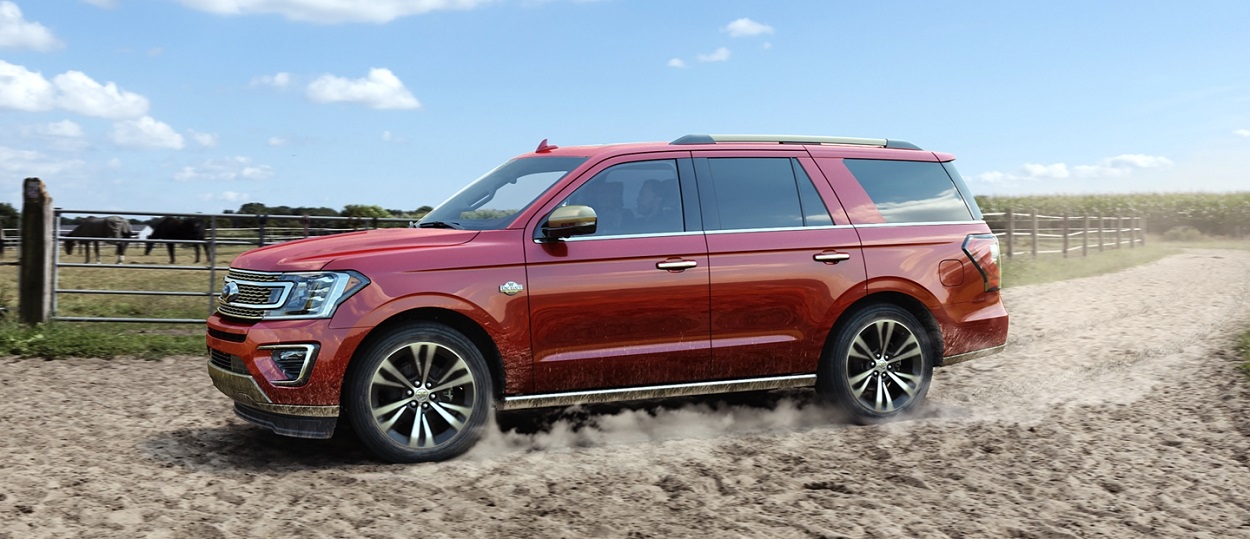 View Inventory
Vehicle Overview
If you love large SUV's 2020 Ford Expedition is one of the top picks, you should check out. By building on the improved 2018 version's gains, the 2020 version is more sophisticated, powerful, sleek, and more adaptable to your movement needs. The 2020 Ford Expedition has the design and power similar to Ford pick-ups. To perform at top speed without struggling, the SUV has a 3.5L twin-turbocharged V6, 400hp to power it. The power is demonstrated by a steady speed while hauling its 5400 body and engine frame. Additionally, an Iowa review was instrumental in finding that the machine is not overwhelmed while towing a load capacity of 9300 pounds. Below is an explainer of its specific components.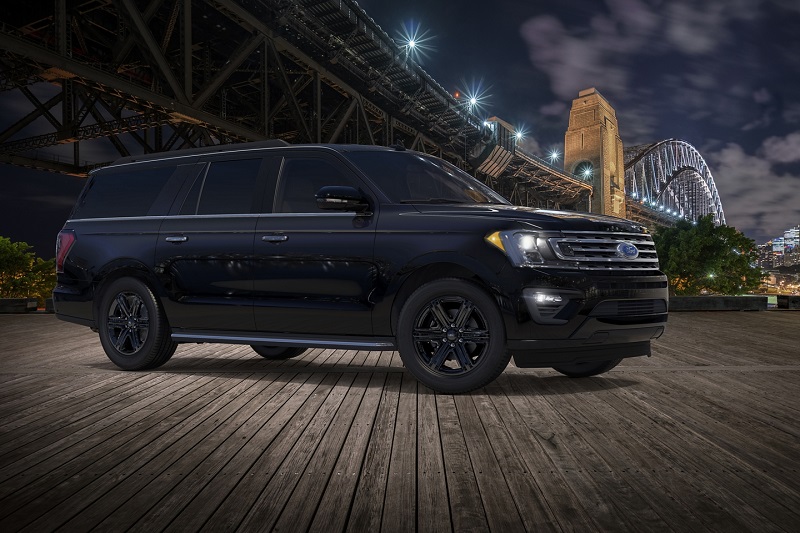 Expedition – 2020 Ford Expedition
Both the rear and front windows are designed to cope well with extreme weather conditions such as rain, ice, or fog. They are either fitted with defroster, deicer or wipers, and additional intermittent front and rear wipers. The SUV has halogen fog lamps, quad beam reflector, and incandescent tail lamps for better visibility. The lighting features make it possible to navigate in weather-related visibility challenges, alert other vehicles, and make it turn heads on the road. The SUV is also ideal for meeting with clients or acquaintances because of the second and third row of privacy glass. The tinted front door windows and the windshield improve the incognito mode further. The vehicle can be perfect for camping, safaris, or wild tours as it's fitted with a roof rack, side rails. For years, a dealer like Brad Deery Ford, who has been serving Iowa online community, can better understand the car. You can therefore get an expert comparison with other brands from the comfort of your house.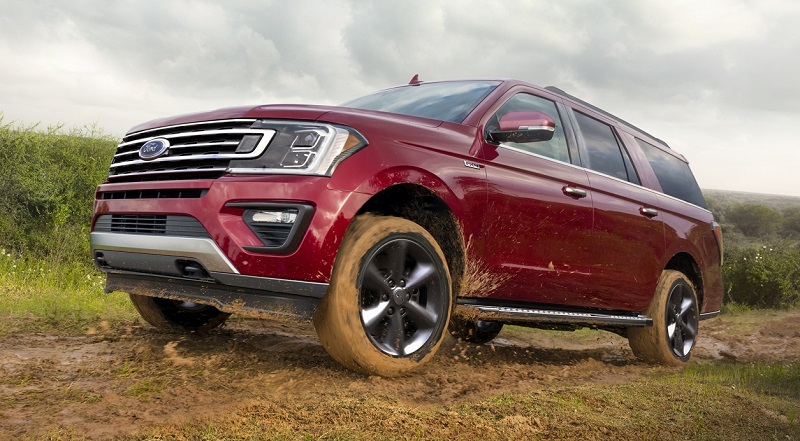 Interior – 2020 Ford Expedition in Maquoketa
The Cabin Particulate Air Filter is installed in the 2020 Expedition to attain quality and healthy interior air. Also, in addition to the dashboard temperature controls, it's fitted with extra rear controls for passengers' comfort. Speaking of comfort, the SUV is fitted with cruise control to manage the speed levels, affecting occupants' enjoyment of the ride. A feature like the illuminated entry system offers a safe and cool way to hop in the vehicle even in poorly lit areas. If you are a professional serving Iowa online customers, you could utilize the inbuilt Wi-Fi hotspot to achieve your objective. With guidance from dealers like Brad Deery Ford, you can request additional features like a heated steering wheel, a cargo manager, voice-activated touch screen, among other advanced options. Inbuilt sliding sun visors are perfect for site-seeing or exploring nature.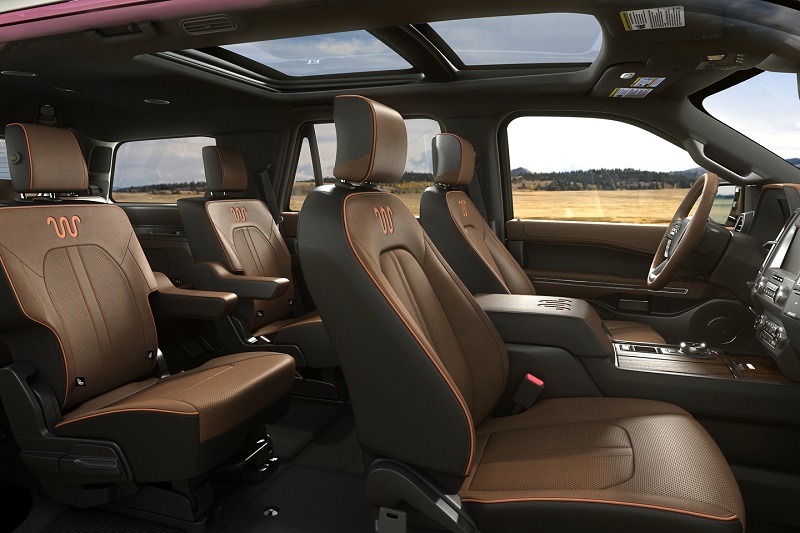 Mechanical – Ford Expedition specs in Maquoketa
The engine of this vehicle displays superiority over other similar SUVs. The ford twin-turbo V6 towers other vehicles with a V8 and 6.2L capacity engine. The braking and steering system is made with an electronic aspect to enhance efficiency. The brake assistance and the electronic Brake Force Distribution improve emergencies' reaction time and grip poor slippery surfaces on the road. Additionally, as the Iowa Review, roads display a continued worsening state, although, any vehicle shocks need to withstand potential potholes on the road. The Gas Charged front and rear shocks help the vehicle go over the potholes without damaging vehicle parts. The manufactures 2020 Ford Edition seems to have invested in research before embarking on its roll-out. A lane-keeping system and an enhanced active park assist system are also in place for easier navigation.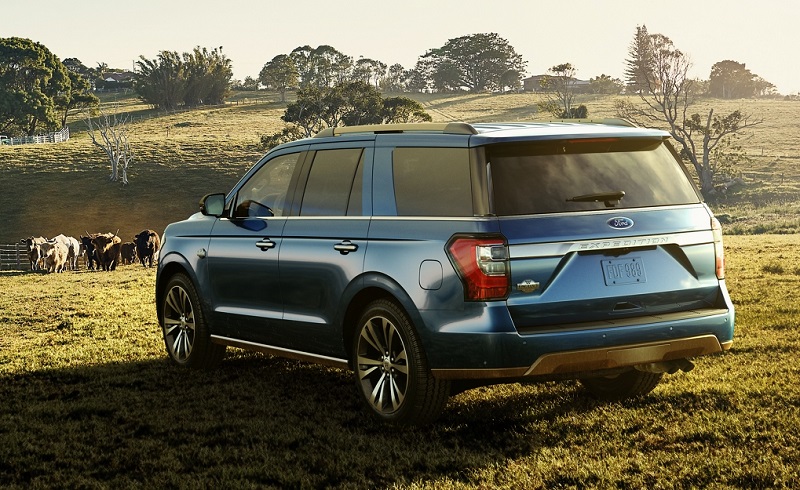 Powertrain – Ford Expedition specs near Maquoketa IA
The 2020 Ford Expedition can carry huge weight and speed concurrently. It possesses the ability to deliver a horsepower of 375 while cruising at 5000rpm. Its corresponding torque is 470lb, responsible for withstanding any terrain and towing heavy load up to 9300 pounds. Additional aspects like electronic stability control, trailer sway control, traction control, and terrain management improve even power distribution while enhancing comfort. The manufacturer has put maximum emphasis on utilizing resources wisely. The 3.5L Eco-Boost Engine and a battery saver, the 23.3-gallon fuel tank is utilized efficiently and sparingly. Iowa has many different terrains that you may want to discover; your vehicle should be well suited to encounter such challenges. Luckily the manufacturer allows you to request a two-speed automatic installation that is suitable for a 4WD. Due to its 10-speed shift automatic gear, the vehicle effortlessly changes the torque to achieve.
Safety – 2020 Ford Expedition dealer
With the continued rise of motorists on the road, there is the need for a vehicle that guarantees safety to passengers, infants and offers additional peace of mind. The Ford 2020 Expedition also has a dual-stage front-airbag, three-point safety belts, side-impact airbags, and an individual tire pressure monitoring system. Those safety features are vital in reducing potential impacts after an accident and preventing such instances from occurring. Additionally, features like the child lock system and the LATCH improve children's safety. The LATCH (Anchors and Tethers for Children) helps to install a car seat without using the car belt system, which is not perfect. The security features that assist in deterring thieves include a perimeter alarm, anti-theft alarm, keyless entry system, and optional intrusion sensors. Such features have an individual ability to deter intruders and also ensure the vehicle does not end up in the wrong hands.
The 2020 Ford is one SUV of a kind; its huge power, performance, special aspects like cruise control, additional temperature control has taken the market by the storm. You could visit or contact Brad Deery Ford, who can help you view this latest model and give you the best deal. Their extensive knowledge and experience dealing with SUV's ford model give them an edge to advise and answer any of your questions.
We appreciate your interest in our inventory, and apologize we do not have model details displaying on the website at this time. Please fill the form out below and our team will quickly respond, or, please call us for more information.