New Chevrolet Dubuque Area 2021 Chevrolet Trailblazer for Sale in Maquoketa IA l Quad Cities
Dubuque Area 2021 Chevrolet Trailblazer

View Inventory
Vehicle Overview
The year 2021 starts the new generation of Trailblazers with a new Chevrolet after a 12 years break. The Trailblazer has been visually evolving through the decades from a typical SUV to a compact crossover. This Trailblazer falls between a larger equinox and a smaller Trax. There's no better thing than experiencing class, speed, and convenience all in one package. Brad Deery helps you effortlessly get a 2021 Chevrolet Trailblazer near Dubuque Area as soon as you order one. Here are the features of this new kid in the block. The Chevrolet Trailblazer has been revived in the US after more than a decade off the market. The 2021 Chevy is spacious and good-looking, combined with technology, to get you through your errands. The new Trailblazer comes in various trims and styles that you can choose. This Trailblazer has no shortage of space to help you carry whatever you need. It can comfortably go off-road, thanks to the enhanced shock absorbers and specialized all-season tyres. The 2021 Trailblazer combines a stunning style with a spacious cabin and decent power. The latest Chevrolet trailblazer is a Dubuque Area specials as it has everything you may need in a car.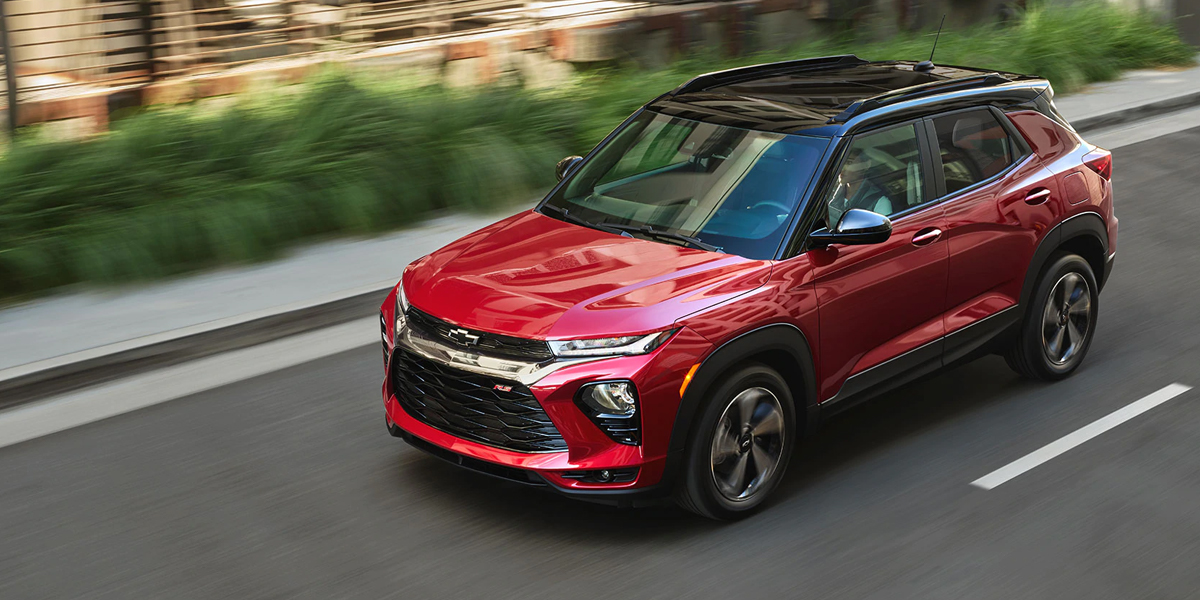 Exterior – 2021 Chevrolet Trailblazer
This crossover is making a comeback after being away from the market for more than 12 years. That's why American auto-marque is trying to perfect every aspect of its appearance and looks. The 2021 Chevrolet Trailblazer has the latest Chevrolet's corporate identity, such as a horizontal bar grille, the company's name written in bold, and a golden logo at the bottom right. Its body is built in frame coupled with a new wheel design and new cool colors. The Chevrolet has added an ACTIV trim package of a new front, two-tone roof, and unique rear designs to this Trailblazer, making it look more aggressive and bold. The Trailblazer has a broad front bar accent making it look bigger than its rivals. It is the widest, tallest, and the longest vehicle in this category. It is approximately 173.5 inches long, 71.2 inches wide, and 65. 2 inches high. It has a 16 inches long wheelbase and high ground clearance, which enables mild off-roading occasionally.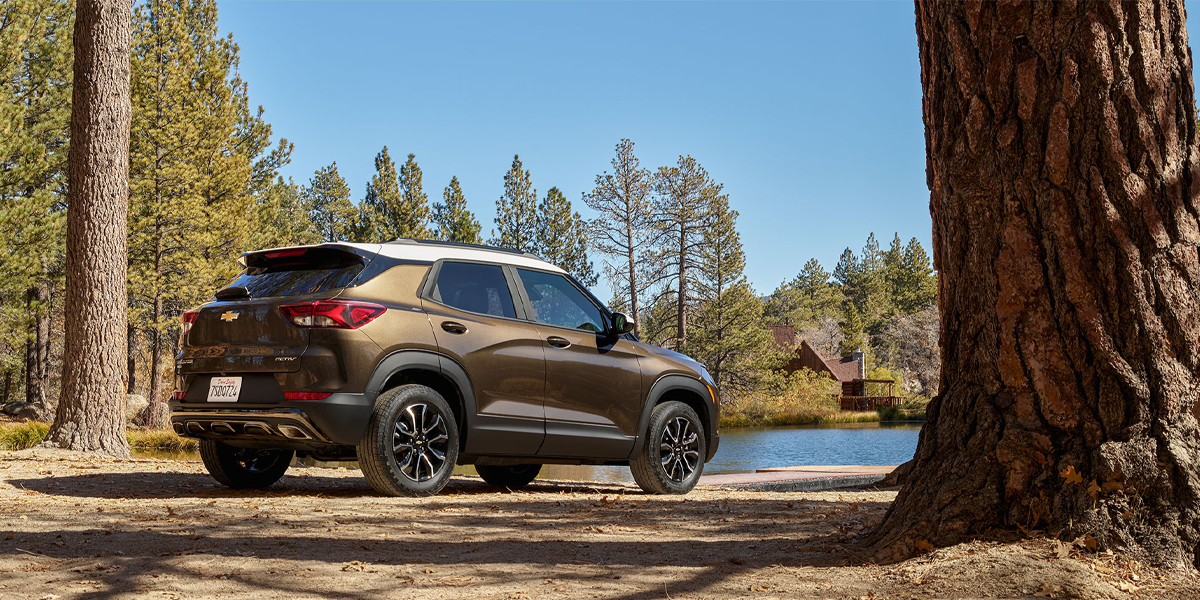 Interior – 2021 Chevrolet Trailblazer near Dubuque
The interior of this Chevrolet prioritizes appearance and make over function. The upper trims come with numerous convenience and technological features, with additional customization options to suit your taste. There is enough space in the cabin both at the front and rear seats giving occupants enough space. The roof is high enough to give enough headroom even with the beautiful sunroof. This big machine boasts of a tech-savvy infotainment system in the Chevy category. The seven- inch touchscreen displays all vital information in intuitive and clear graphics. In addition to the screen, there is a wireless Apple Car Play, a 360L Sirius XM, Bluetooth, Android Auto, and A 4- speaker stereo system, which can be upgraded to a premium 6- speaker or 7- speaker setup in the upper rims. The ergonomics is high- class with plastic surfaces that flaunt a fantastic texture. The seats are made of a combination of vinyl and soft- feeling fabric. This Trailblazer can carry a significant weight of cargo compared to other SUVs in this category.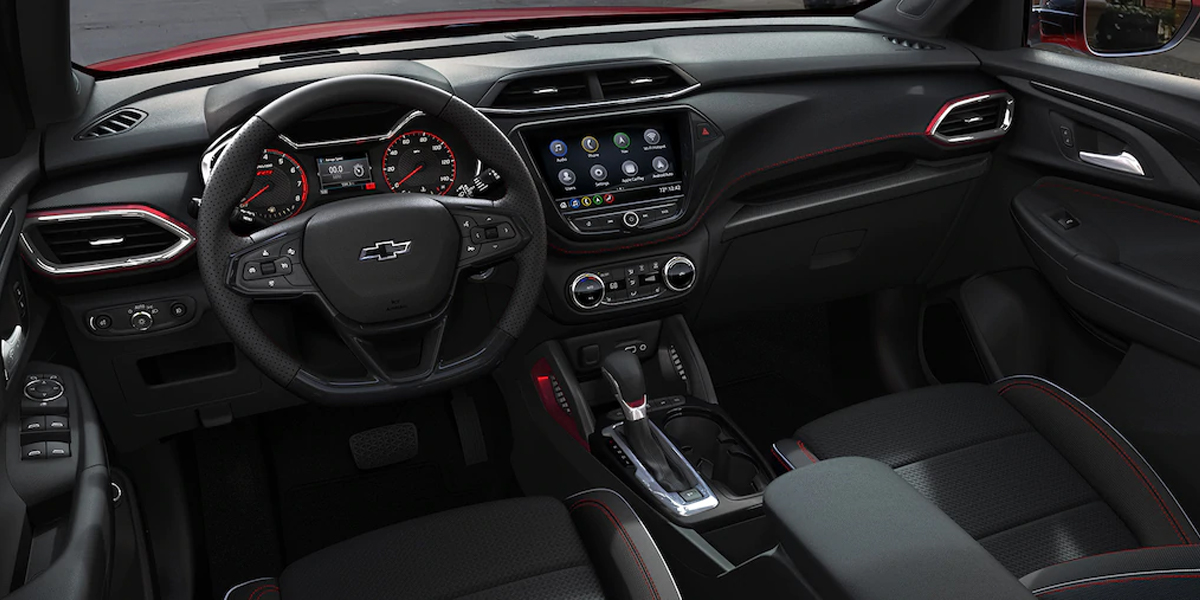 Mechanical – Chevrolet Trailblazer specs near Dubuque
This Chevy isn't devoid of power as the base engine model is 1.2L producing 137 horsepower and 162-pound feet of torque. It offers a 1.3 litre engine as an option offering 177 pound-feet of torque and 155 hp. Front-Wheel Drive comes as standard with All-Wheel Drive offered as an option. The 1.3litre engine can do 0-60mph in 9.4 seconds, which is quite impressive for such a monstrous vehicle. Continuous Variable Setup (CVT) comes as standard in the 1.2 litre version while the 1.3 litre version swaps the CVT for a nine-speed automatic transmission giving you a smooth and sleek driving experience. Brad Deery Motors offers both engine versions of the vehicle with all the upgradeable options.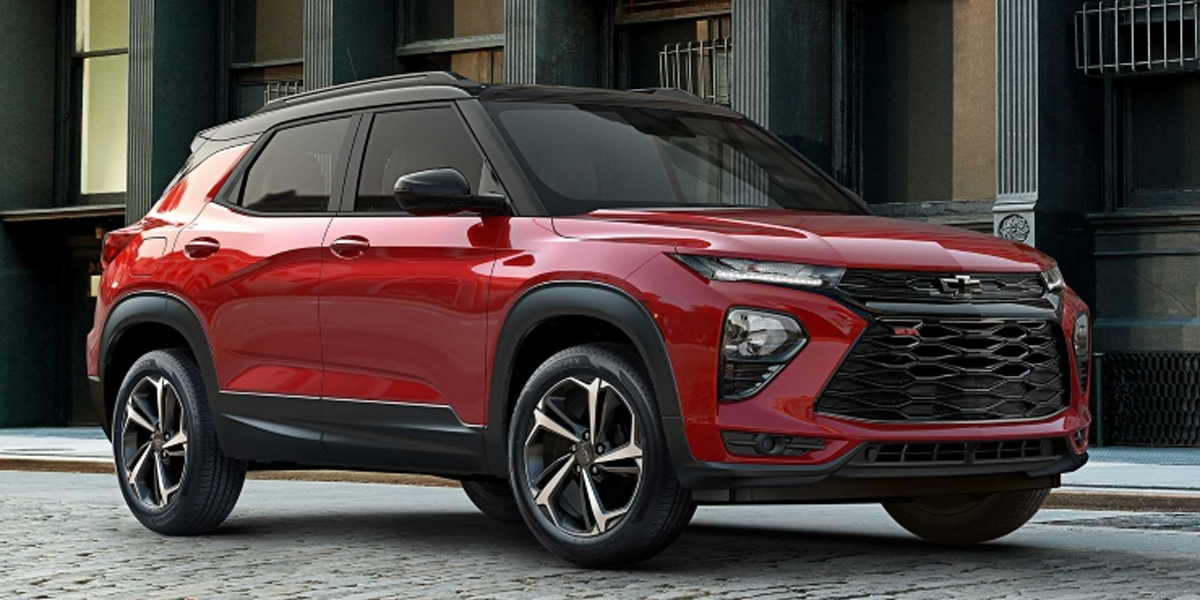 Powertrain – Chevrolet Trailblazer specs near Dubuque IA
Comfortable driving is the theme of this Trailblazer. The vehicle has comfort-tuned dampers that make it ride very well. The shock absorbers do an excellent job of filtering out rough road surfaces from the cabin. For a comfortable off-road drive, you can't get better than this machine. The fuel efficiency figures in this vehicle make it stand out from its rivals. The base 1.2 litre engine does 28 mpg in the city and 31 mpg in the highway, making it the best-suited SUV for everyday drives. The more powerful 1.3 litre does 29 mpg in the city and 33 mpg in the highway. You can do an impressive 26 mpg in the city and 30 mpg in the highway in the All-Wheel drive option. For any services appointments for the 2021 Chevrolet Trailblazer near Dubuque Area, you can contact us today.
Safety – 2021 Chevrolet Trailblazer dealer
The 2021 Chevrolet Trailblazer has been tested by the NHTSA and had a good safety rating. Chevy is a step ahead in terms of safety, which can be seen through the driver- assistant technology. The most significant safety features in a Standard 2021 Trailblazer are Pedestrian detection, Rear camera, Lane-keeping and departure assist, Forward collision alert, and automated emergency braking. The top trims have additional security features such as Rear parking assist, lane change alert, Adaptive cruise control, and back cross-traffic alert system.
The 2021 Chevrolet Trailblazer is the best value for money subcompact SUV currently available in the market. This Trailblazer has nailed it in the stylish Design and comfortable interiors category. Its sprightly powertrain and fuel economy is what takes it above its competitors. There is no better vehicle to experience the Dubuque Area Specials than the 2021 Trailblazer. Visit Brad Deery Motors to give one of our 2021 Chevrolet Trailblazers a new home.
We appreciate your interest in our inventory, and apologize we do not have model details displaying on the website at this time. Please fill the form out below and our team will quickly respond, or, please call us for more information.