New Chrysler Clinton – 2021 Chrysler Pacifica for Sale in Maquoketa IA l Quad Cities
Clinton – 2021 Chrysler Pacifica


View Inventory
The minivan has long been a staple on Clinton area roads. It features easy entry to a cozy interior for the area's largest families. Convenience and security are built into every corner of the model and its exceptionally crafted exterior. For those who love the minivan, a 2021 Chrysler Pacifica is a wonderful choice for you and your family. It's the perfect family funmobile. New intercom systems give you more control over communication inside the cabin, and all-new upgraded exterior cameras hand over more control over your views. The Clinton area 2021 Chrysler Pacifica is certain to be an oft-spotted model on our roads. And Brad Deery Motors has it available today. Here's why you need to take some time out to come see it.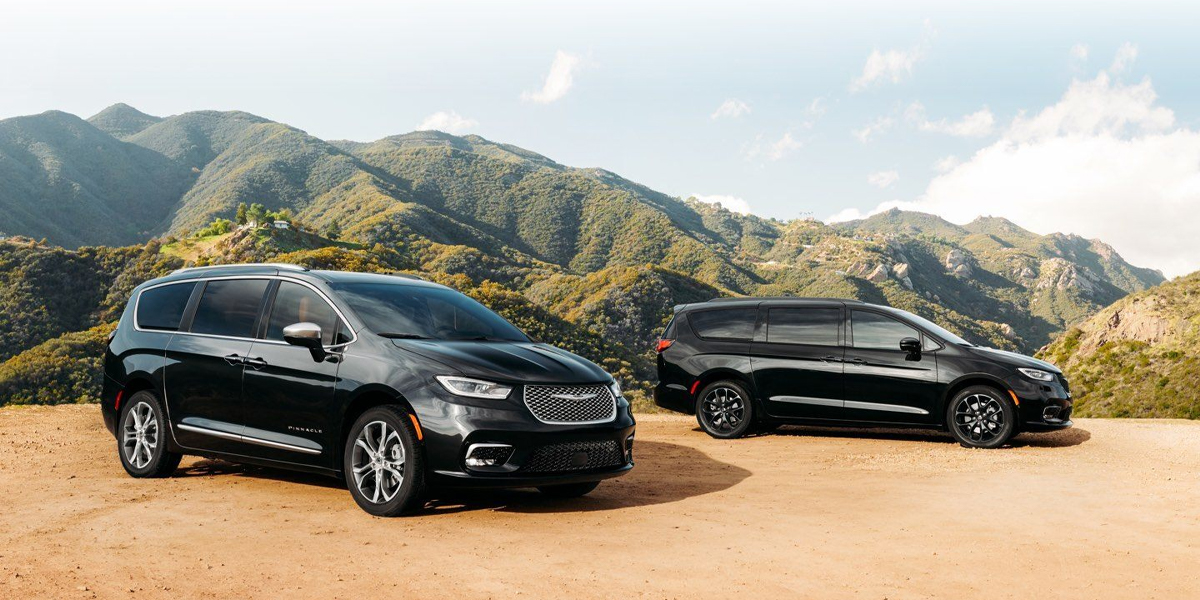 Exterior – Chrysler Dealer serving Clinton IA
Minivans aren't supposed to be purely for visuals, but you're allowed to be wowed by the Pacifica if you like. It's actually a typical response. When people see the smoothed out, nicely-proportioned and accented Pacifica, a whole new impression of the minivan forms. This isn't just any minivan. It's in a universe of its own. All-around LED lighting includes even fog lamps and an LED racing strip in the rear of the model. The Pinnacle trim features chrome accents and a refined, Chrysler-esque grille that's surrounded by stylish headlamps with surround accent. Brand new 18 or 20-inch wheels allow you to elevate your 2021 Pacifica to greater heights. Visually, this is a most pleasing minivan. Don't forget to ask your sales team about the S appearance package, a new special addition to this year's lineup that gives you blacked out features and the opportunity to grab 20-inch wheels for your Pacifica. This one is going to be a very popular choice at Brady Deery Motors.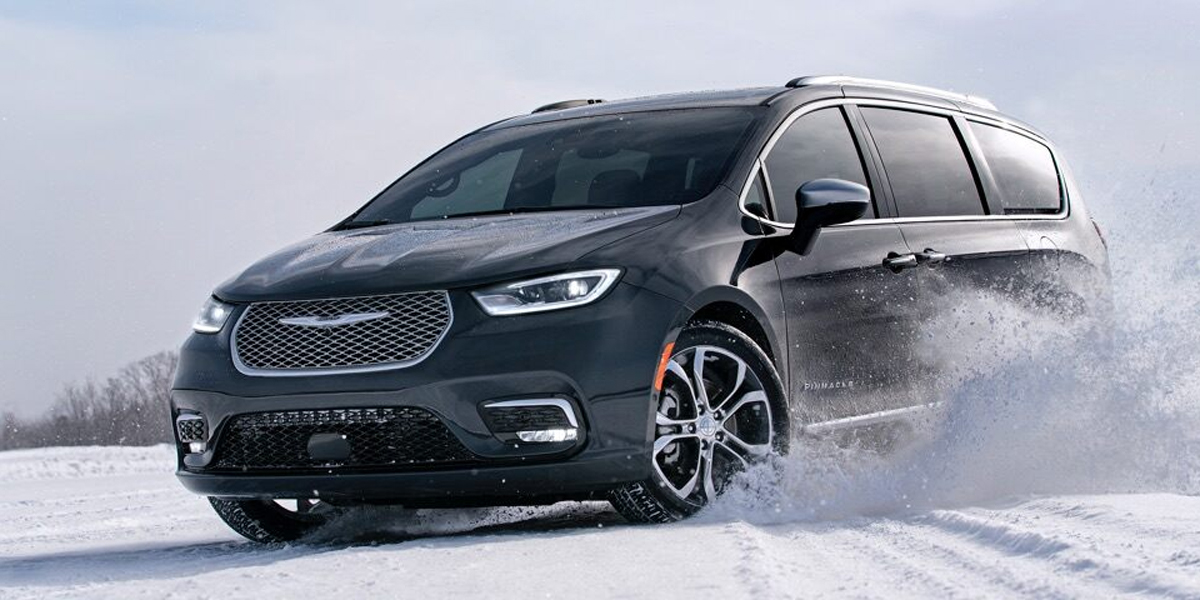 More than any other class of modern vehicle, the minivan has the burden of providing an extra special interior. Families choose the minivan for its looks, too, but it's the inside that makes family life in a Clinton area 2021 Chrysler Pacifica such a lively experience. Brad Deery Motors stands by the 2021 Chrysler Pacifica as having one of the most electrifying and cozy interiors of any family model this year. Something about a minivan just feels like security. Imagine full, upscale Berber carpeting through your interior, with a suede headliner for extra emphasis. Quilted caramel leather-trimmed seats cuddle your family in a luxury that barely seems possible. This isn't a dream, though. It's the interior of the Pacifica. A new Ultra Console features a wireless smartphone charger, USB port, and armrest that is soft and luxurious. A bold 10.1″ touchscreen infotainment system is broadcast in full color and splendor. The FamCAM interior camera is your personal connection to everything going on in the rear of your Pacifica. You don't have to glance at a mirror anymore. Keep an eye on the family through this state of the art feature.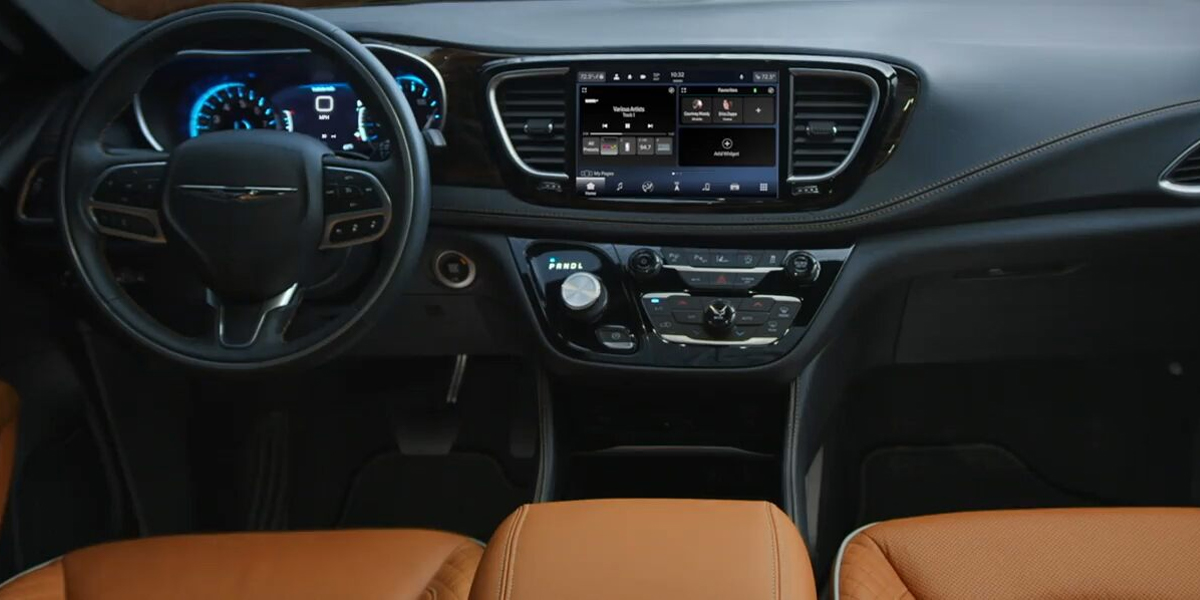 Chrysler Pacifica Mechanical specs
Very rarely does all-wheel drive visit a minivan's playbook, but the Pacifica's all-wheel drive changes all that. It's the most advanced all-wheel drive system in this class. When necessary, the Pacifica can transfer 100% of engine power to the wheels with the most traction. This means you're always on solid ground in a Clinton area 2021 Chrysler Pacifica.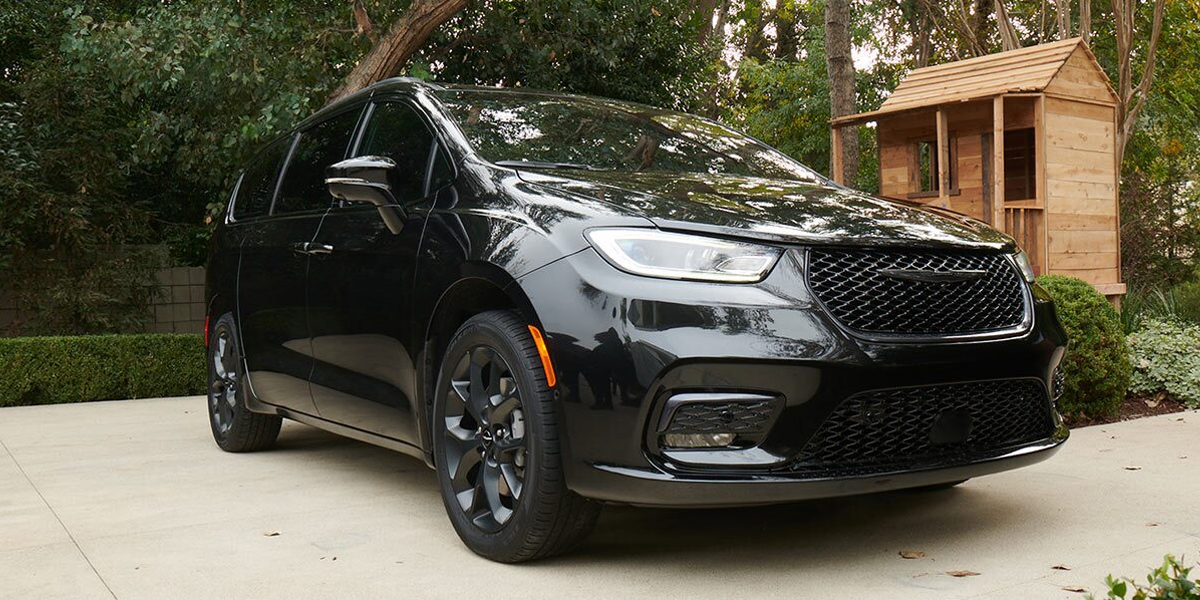 Powertrain – Chrysler Dealership near Clinton IA
287 horsepower is yours no matter what trim you choose. The Touring, Touring L, Limited AWD, and Pinnacle AWD are all given the most advanced powertrain in this class. The power is on Chrysler this year.
Safety – 2021 Chrysler Pacifica dealer
Family minivans must provide an amazing level of security and safety for their occupants. Parents buy this class of vehicle to give their children the most advanced safety features in the world, and Chrysler does not disappoint. This year's Full-Speed Forward Collision Warning with Active Braking gives your minivan a head start over other models in the class. You'll get a warning, but if something prevents you from braking, the intelligent Pacifica responds to bring the vehicle to a halt. Adaptive Cruise Control is convenient, but it also safeguards the family against fender benders during city commutes. Your lane is protected during highway driving, too. LaneSense Lane Departure Warning with Lane Keep Assist monitors your lane traffic at all time. If something cramps your space, the Pacifica alerts you and then corrects for you. The safety assistance on the Pacifica is amazing.
Clinton area shoppers are welcome to contact Brad Deery Motors at any time to see the 2021 Chrysler Pacifica. This is a model that's determined to give you and your family a lifetime of memories together. Call or write to our team to explore the Pacifica further.
All consumers qualify for the Deery Discount. Please contact the store by phone, email or in person for details.
All consumers qualify for the Deery Discount. Please contact the store by phone, email or in person for details.
All consumers qualify for the Deery Discount. Please contact the store by phone, email or in person for details.