buyback
At Brad Deery Motors, we are a full disclosure, transparent dealership and prefer to give you all the facts, offer the finest vehicles that represent the best values we can find — and then let you make an informed decision. We understand that buybacks are not for everyone, but our customers see the value in the purchase of the buyback and have taken advantage of great savings. We sell hundreds of them every year.
What is a buyback vehicle?
A buyback vehicle is a vehicle that has been reacquired by the manufacturer from the original owner through the Lemon Law Process, so it will state that on the title. The first owner had an issue with either the performance or appearance of the vehicle, so the Manufacture repurchased it from them to maintain customer satisfaction.
They then inspect the vehicle and make any necessary repairs, bringing it back to Manufactures Standards. Also, manufacturers are backing it with a 12 month/12k mile or unlimited mile warranty (varies by manufacturer) from the date of purchase and it also continues to carry the unexpired portion of the original factory warranty.
It's important to know what you're buying, especially when you are considering a used or repurchased vehicle. However, it can be tough to make a smart decision about what to purchase when you're armed with more misinformation than facts.
Here are some of the common questions that customers as about buy back vehicles.
Are all buybacks defective vehicles?
While it's true that vehicles repurchased by a manufacturer may need repairs to correct problems, that isn't always the case. Vehicles are often repurchased as a gesture of goodwill to maintain a valued relationship with a loyal customer. In other instances, parts may not have been available in a timely manner to fix a minor problem and the customer may ask the manufacturer buy back the vehicle.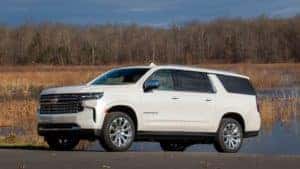 There are even cases where buyers will fabricate problems to get out of a vehicle if they know how to use the "Lemon Laws" to their advantage. And of course, there are times when a vehicle does have a legitimate mechanical problem that needs extra attention to correct.
Regardless of the reason for a buyback, when a true problem does exist, the manufacturer not only wants to fix it, but the company is also required by law to fully correct any issues before the vehicle is offered for sale.
It is important to remember that these are NOT salvage or rebuilt titles. Manufacturer buybacks retain a manufacturer's warranty and usually an additional warranty on buyback related repairs.
Who shouldn't purchase a buyback?
Anyone who doesn't strive to save money should NOT purchase a buyback. We have customers ranging from recent college grads to extremely wealthy entrepreneurs, who have purchased buybacks from us. If saving money is not important to you, we suggest you buy a new car. We can help you with that purchase as well.
Who should consider purchasing a buyback vehicle?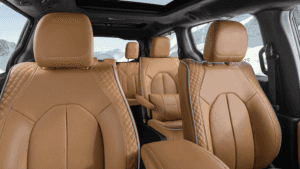 Anyone who appreciates value should consider a buyback. Price is what you pay, and value is what you receive for your money. A person who chooses a buyback, gets the same vehicle, in the same condition for a significantly lower price than a non buyback. This represents a great value and is the reason Brad Deery Motors chooses to sell them. If you are shopping within a budget, you can often get a higher trim level vehicle or one that is equipped with better/ more options ( usually with lower miles too) than the other non-buyback vehicles in the same price range.
We feel that people who do their research will agree. It's all about providing you with the most vehicle for your dollar!
What if the problem isn't fixed?
The last thing a manufacturer wants is to repurchase a vehicle. But when a repurchase is necessary, the manufacturer doesn't want to risk its reputation by failing to address the problem responsible for the buyback. You can be sure that any repurchased vehicle is thoroughly inspected to ensure that the original problem has been corrected and that the vehicle is in premium condition before it is cleared for resale.
All repurchased vehicles are offered for sale with the balance of the original manufacturer's warranty in effect. In addition, most vehicles also have a 12 months/12,000 miles warranty coverage on the entire vehicle not just the part that was repaired under the buyback. With this assurance – and the option to extend that warranty coverage further still – the buyer can be sure that his vehicle meets or exceeds all manufacturer requirements.
Doesn't the manufacturer of a buyback just want to get rid of the car? 
Hardly. Auto manufacturers – particularly those who produce luxury vehicles — value their reputation as a maker of vehicles people love to drive and own. That prestige is a huge part of the value attached to the models that they sell, and it's an asset that auto manufacturers want to protect.
It is our experience that the manufacturer is going to be very certain that the repurchased vehicle meets all requirements for performance before it is offered for sale.
Will it be hard to resell a manufacturer's buyback vehicle, especially if it is marked on the title?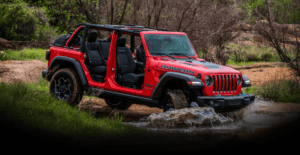 Not every state is required to note on the vehicle's title if it was once repurchased. In those states that do brand the vehicle's title with this information, you often get an even better price to compensate for this — and you save that much more! In other states that are not subject to these requirements, you will have a clean title. Remember, too, that as the public becomes more educated about the true value a repurchased vehicle offers, the buyback stigma will be less and less of an issue.
Instead, others will come to agree – as we do – that manufacturer buybacks offer knowledgeable car buyers a chance to own a premium vehicle at a highly affordable price.
How is the long term value affected?
A vehicle is a depreciating asset. The longer you own it, the less it is worth. However, the longer you keep it the more you will be worth.  Like any pre-owned automobile purchase, the longer you keep a buyback the less impact it has on its value. It will always be worth somewhat less than a non buyback, but your total cost of ownership will be less because of the money saved at the purchase.
Other dealers have told me to never buy a repurchased vehicle. Why?
Remember that automotive sales is a competitive business and not all dealers are able to offer repurchased vehicles for sale. As a result, some dealers simply don't want you to know the real value that a repurchased vehicle can offer.
If you have any other questions, please let us know.  We would be happy to answer them.