Why LEASE 2019 Ford Ranger near Davenport IA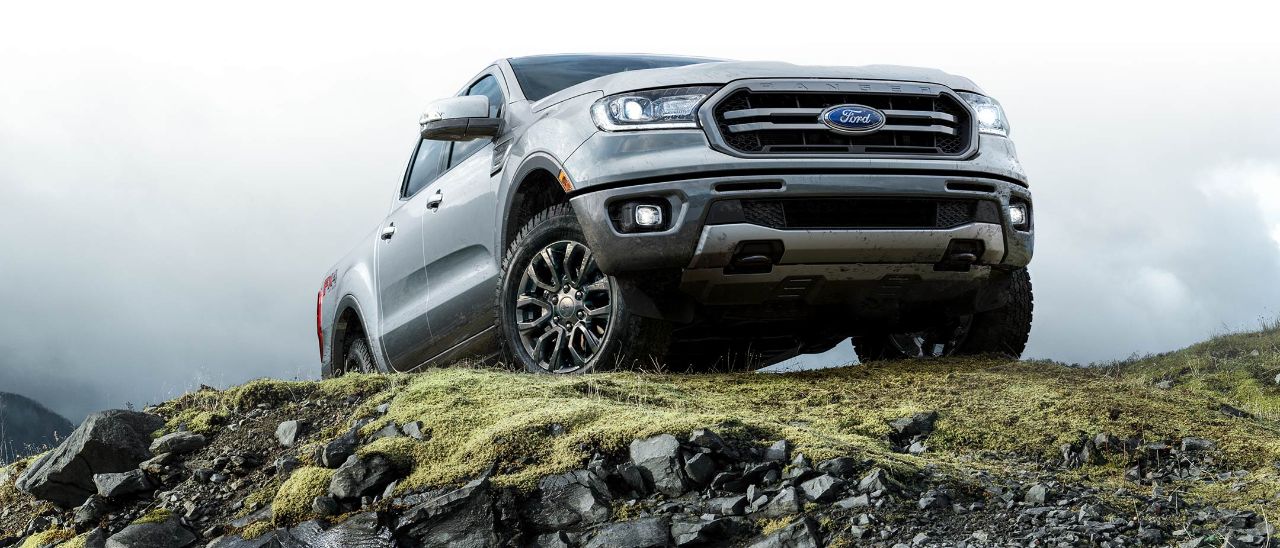 View Inventory
Why Lease the 2019 Ford Ranger
If you ask a salesperson at Brad Deery "why lease 2019 Ford Ranger," you'll probably be told that for one thing, the Ranger is making a triumphant comeback in 2019 after many years. As if that wasn't exciting (or convincing) enough, you will also discover that the Ranger has undergone a refreshing design change, inside and out, that makes competitors in its midsize pickup class nervous. This year, the Ranger is back and better than ever with a refined cabin, the latest technology, and a towing capacity of up to 7,500 LBS. The latest Ranger ear Davenport Iowa is available in two body styles, which are a SuperCrew and a SuperCab. The bed of the cab is six feet long, while the bed of the Crew is five feet long. Both have the same wheelbase, and they're powered by the same engine. When you inquire about lease offers at Brad Deery, serving Maquoketa Dubuque Davenport, don't forget to ask about the special add-on features and packages that make the truck even more equipped for off-road driving, such as traction control and a special all-terrain setting that improves the truck's handling in tough driving conditions.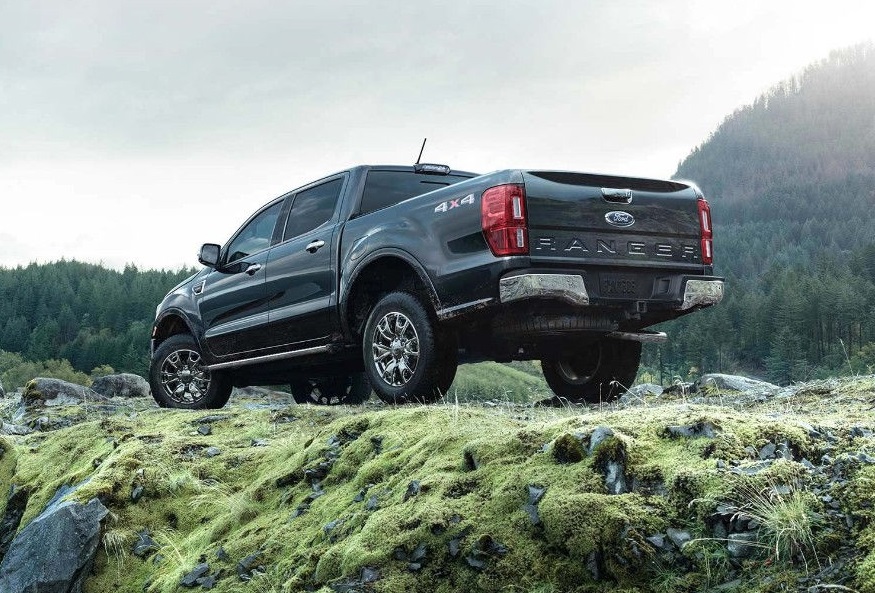 Exterior - 2019 Ford Ranger
Although you'll certainly be impressed by what the 2019 Ford Ranger offers on the inside, a first glance at the exterior shows you that the latest Ranger has also received some much-needed attention. The Ranger's former notoriously boxy shape has been replaced by cleaner lines, softer edges, and rounded contours that give the car a modern and classy appearance. But despite the boost in aesthetic appeal, rest assured that this truck has not sacrificed looks for performance. Automatic high beams boost visibility at night and in low-light conditions, while daytime running LED lights and LED fog lights make it easy to see and be seen in the Ranger at all hours of the day. Chrome accents, including a chrome grille with chrome surrounds, complete the Ranger's attractive new exterior.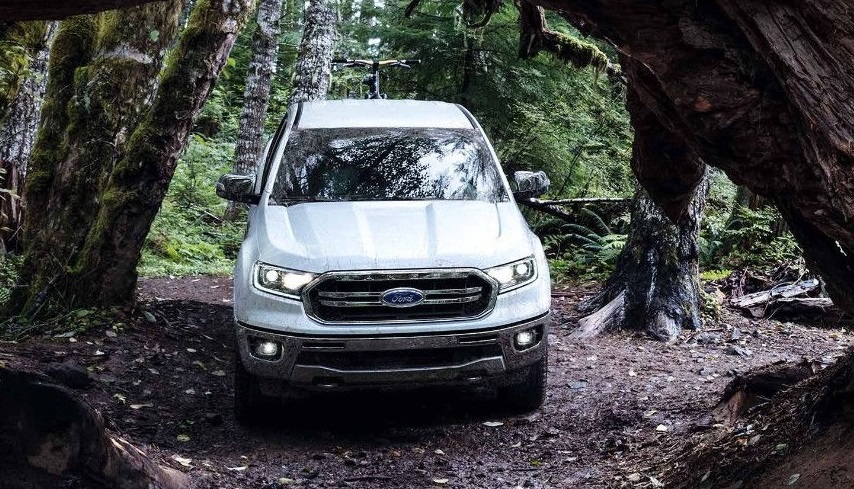 Interior - 2019 Ford Ranger near Davenport
Major changes have been made all around in the Ford Ranger, and that certainly includes the cabin. If you're asking yourself "why lease 2019 Ford Ranger" based on interior amenities, rest assured that the Ranger will meet your needs. This year's base model Ranger has a single zone manual AC unit to ensure passenger comfort. You'll also find an auxiliary jack for audio entertainment and visors for the front seats with sliding vanity mirrors. The sound system has four speakers throughout the cabin, and the seats are a sporty bucket seat style. Entertainment and connectivity come in the form of Ford's own SYNC system, which features a large eight-inch display screen with a pinch-zoom interface and a variety of user-friendly amenities including multiple USB ports, Android Auto, and Apple CarPlay. Lease offers at Brad Deery, serving Maquoketa Dubuque Davenport, may also include the opportunity to upgrade to an infotainment system that includes voice activation and navigation. Progressing to the XLT, which is the second-highest trim, you'll also get an integrated 4G WiFi hotspot. Lastly, the highest-level Lariat adds to that list of amenities refined leather seats and a push-button start. Dual-zone climate control, ambient interior lighting, and a convenient 110V power outlet are other notable amenities on the interior of the Lariat. All trim levels also come with a driver information display that shows real-time information about the truck's performance. The screen is 2.3 inches in the base model and a standard 4.2 inches in the Lariat. All trim levels come with carpeted, color-coordinated floor mats to keep your Ranger as clean as possible for as long as possible. You'll also find a handy locking glove box in all trim levels.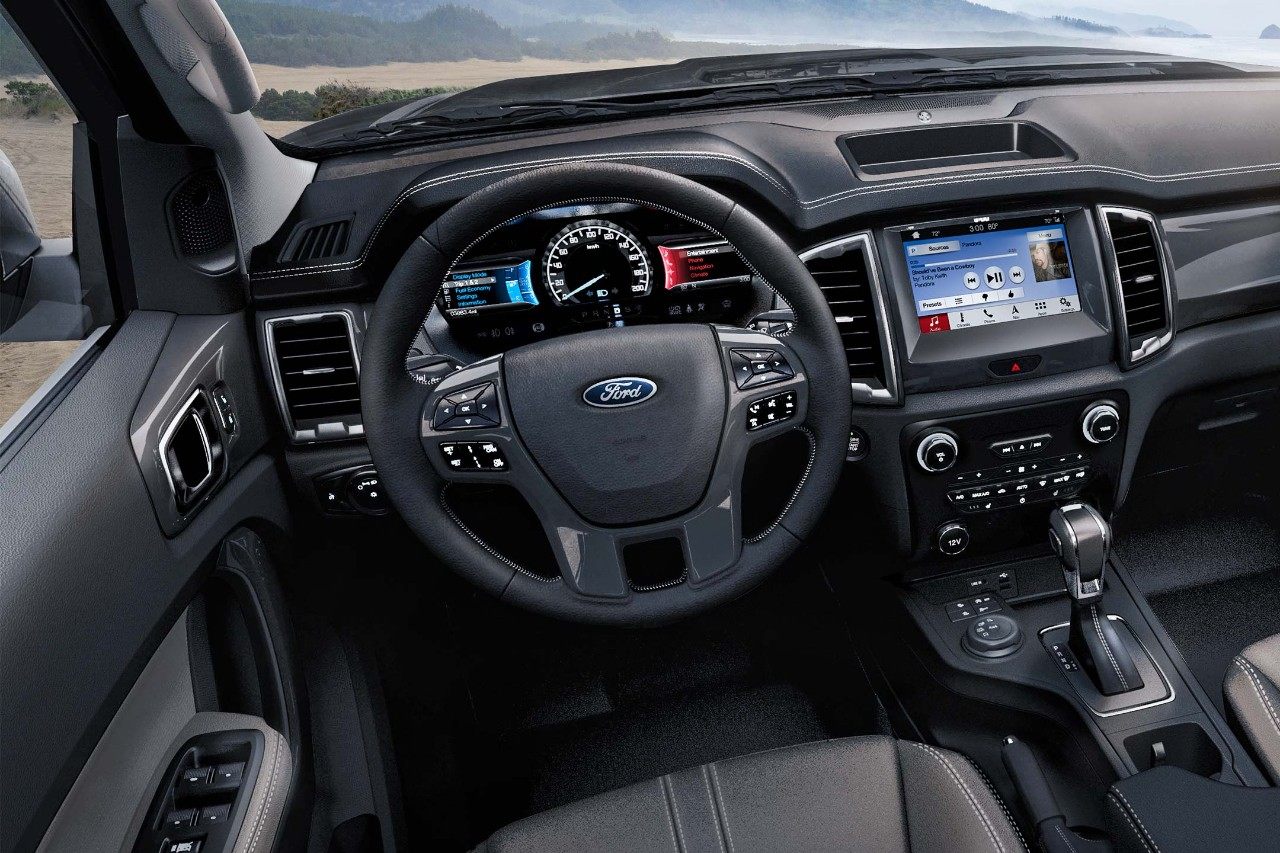 Mechanical - Ford Ranger specs near Davenport IA
The driving force behind the 2019 Ford Ranger is the 2.3L, four-cylinder engine that's matched with an automatic transmission. The powerful engine produces up to 270 HP and 310 LB-FT of torque. The engine is made complete with an EcoBoost mode, which gives you optimal fuel economy without reducing the Ranger's impressive power and responsiveness. The same engine powers all trim levels of the Ranger, and it's considered to be an engine that has more than enough power to meet everyone's needs, whether it's driving down the highway or towing heavier loads.
Powertrain - Ford Ranger specs near Davenport
The engine in the Ranger is paired with a 10-speed automatic transmission that provides seamless gear transitions regardless of whether you're going uphill, downhill, or traversing off-road terrain. Aiding the engine are a double-roller aluminum timing chain, connecting rods, and a forged crankshaft. The Ranger comes standard with a 4x2 configuration, but it can be upgraded to a 4x4 if you're planning to take your vehicle on off-road adventures.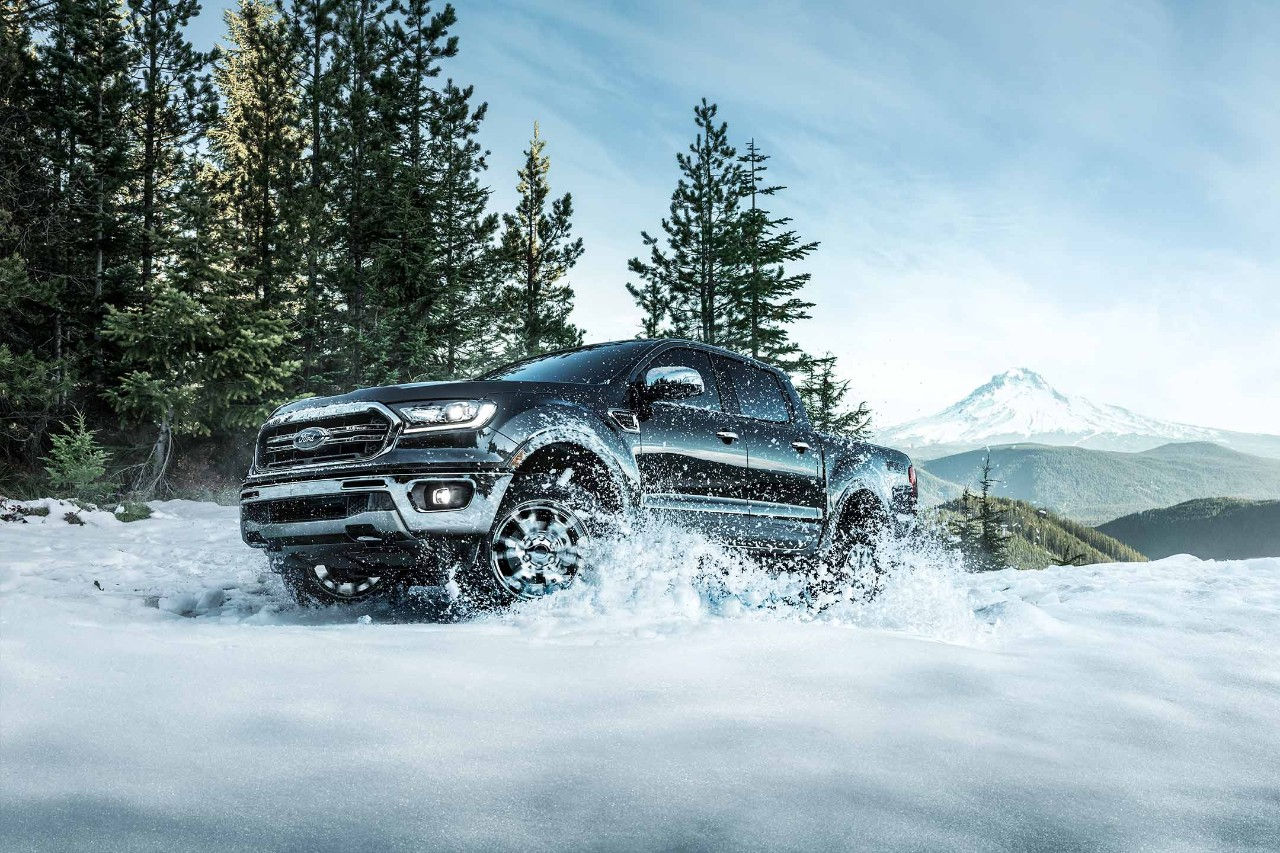 Safety - 2019 Ford Ranger dealer
The Ranger has a reputation for being tough, but that does not mean it's not safe. The Ranger is equipped with front, side, and overhead airbags to keep occupants protected in case the truck rolls or is involved in a collision. The Ranger also features standard amenities like four-wheel antilock brakes, a backup camera, and a tire pressure monitoring system. When you're inquiring about lease offers at Brad Deery, serving Maquoketa Dubuque Davenport, don't forget to ask about add-on safety feature like the child seat lock that protects younger travelers.
If you're wondering "why lease 2019 Ford Ranger?", you probably see by now that between its standard and optional amenities, the Ranger ear Davenport Iowa has every amenity and feature that a driver could want. When you're ready to try a Ranger out for yourself, don't hesitate to contact the friendly and knowledgeable staff at Brad Deery ear Davenport Iowa, as they're more than ready to help you find the 2019 Ford Ranger that meets your needs.