What are the 2020 Buick Enclave Trim Levels

View Inventory
Vehicle Overview
The 2020 Buick Enclave is an attractive midsize SUV that can provide space and entertainment for your entire family. It currently sits at number seven in the midsize SUV category on the US News site. Its highest ratings are in the categories of safety and interior. It also has an above-average reliability score, according to JD Power. Brad Deery Motors serving Quad Cities Dubuque Maquoketa Clinton Iowa's areas is the place to go if you want a wide selection of Enclave choices. Here's a little information about the various trim models for you to review. Go through each of the levels and see which models would best suit your needs.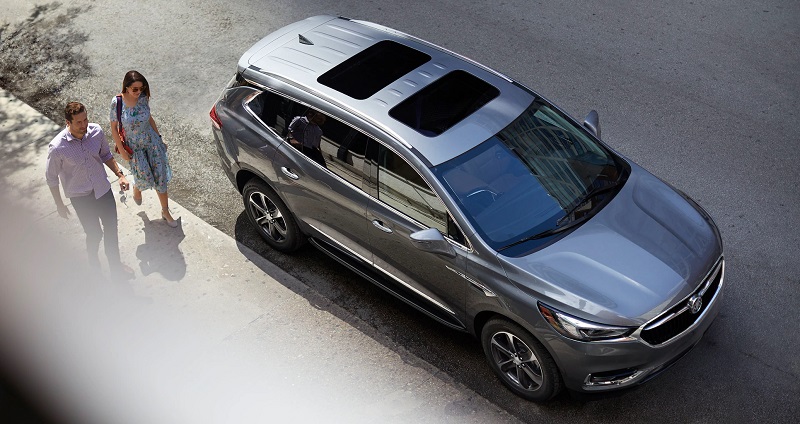 Buick wanted to provide its potential customers with as many possible variations of the Enclave as possible. Therefore, they released four trim levels with about seven configurations. You're sure to find something that floats your boat within this collection of Enclave models. Here's some information about the trims. Remember that many more features come with these models.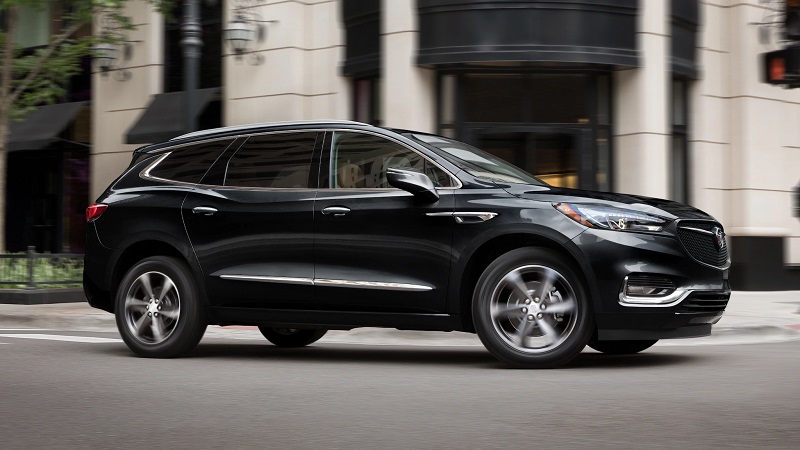 Preferred Trim - 2020 Buick Enclave in Maquoketa
The base model Enclave is called the Preferred model. It has a 3.6-Liter V6 motor in it as well as a nine-speed automatic transmission. The car's drivetrain is front-wheel drive, and it has 18-inch alloy wheels and a heap of other features. You can fit up to seven people in the Preferred model, so it's perfect for a large family, sports team or a lot of cargo. Color options include Rich Garnet Metallic, Dark Moon Blue Metallic and Champagne Gold Metallic. If you're looking for a lot of comfort features, you've definitely chosen the right vehicle. Comfort features include features such as steering wheel audio controls, power liftgate, air conditioning, climate control and heated front seats. The safety suite of features is too long to list, but we can tell a few of the main features that you'll have. Those features include options such as the backup camera, rear parking aid, ABS, tire pressure monitor and stability control. Your entertainment features will include a Bluetooth connection, HD radio, WiFi hotspot, auxiliary audio input and an MP3 player. The interior has bucket leather seats and a leather steering wheel, as well. There's a lot of features to this "basic" model, so it might be just right for what you need.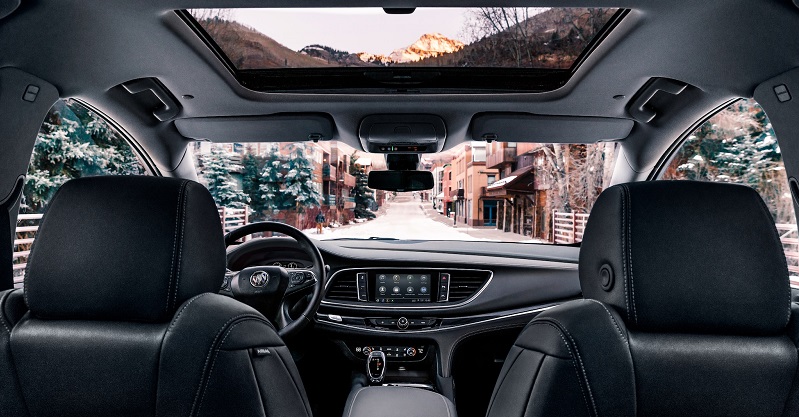 Essence Trim - Buick Enclave in Maquoketa
It didn't seem like your options could get much better than the base model, but they did. The Essence is next up on the list of trim levels. It has the same motor and transmission as the other models, but you can get it in front-wheel-drive or all-wheel-drive formations. With this model, you have satellite radio, and you also have the option to choose a premium sound system. It also has a WiFi hotspot and MP3 player. You and your riders will have fun for the entire trip you take. The interior has leather bucket seats, a leather steering wheel, and an optional moonroof or sunroof. Comfort features include an optional navigation system, cruise control, rear AC and a universal garage door opener.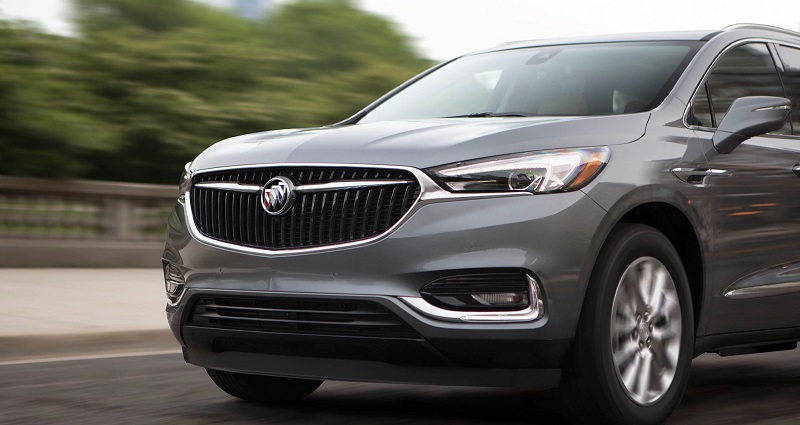 Premium Trim - Buick Enclave in Maquoketa IA
The Premium model is the next car on the list of goodies. The motor and transmission remain the same as with the other model. You can get it with two-wheel-drive or four-wheel-drive. It offers forward collision avoidance in its suite of safety features. It also has a massive 10-speaker Bose sound system and front and rear sonar. Additionally, you'll get heated and ventilated front seats as well as heated second-row seats.
Avenir Trim - 2020 Buick Enclave dealer
The Avenir is another fine model that you might want to choose for yourself. The motor and transmission options are the same, but you get 20-inch wheels to ride on. You also get an 8-inch driver display so that you can see what's going on ahead of you. The vehicle also has a wireless charging pad for your smartphones and built-in navigation to take you wherever you need to go. If you want to keep an eye on your surroundings, you'll also have the surround-view camera to watch out for you at all times.
Contact Us Today - 2020 Buick Enclave dealer
That's a little information to get you started on your journey. Now it's time to take your exploration a bit further and get in touch with a sales rep who can tell you more. You can contact Brad Deery Motors serving Quad Cities Dubuque Maquoketa Clinton Iowa' by way of a telephone call or a short form. The dealership has made it very easy for potential customers to send inquiries about the products they desire. You can also visit the website and browse a little bit. You might find something that interests you there. The entire staff at Brad Deery is there to help you find and obtain the best fit vehicle for your needs.