Used GMC Acadia for Sale near Quad Cities IA

View Inventory
Vehicle Overview
Welcome to Brad Deery Motors, a place where you can feel right at home while shopping for used vehicles. This year we're letting all our customers know about a very special SUV in our lineup: the GMC Acadia. It's a sporty and family-centric mid-size SUV that has much to offer every member of the family. It has been a popular model here for many years, serving Quad Cities Davenport Moline customers with a family SUV that knows its way about town and looks good while it's traveling. The aggressive styling of a used GMC Acadia near Quad Cities makes it a popular model with customers of all ages. From style to power, you get the total package on a used GMC Acadia.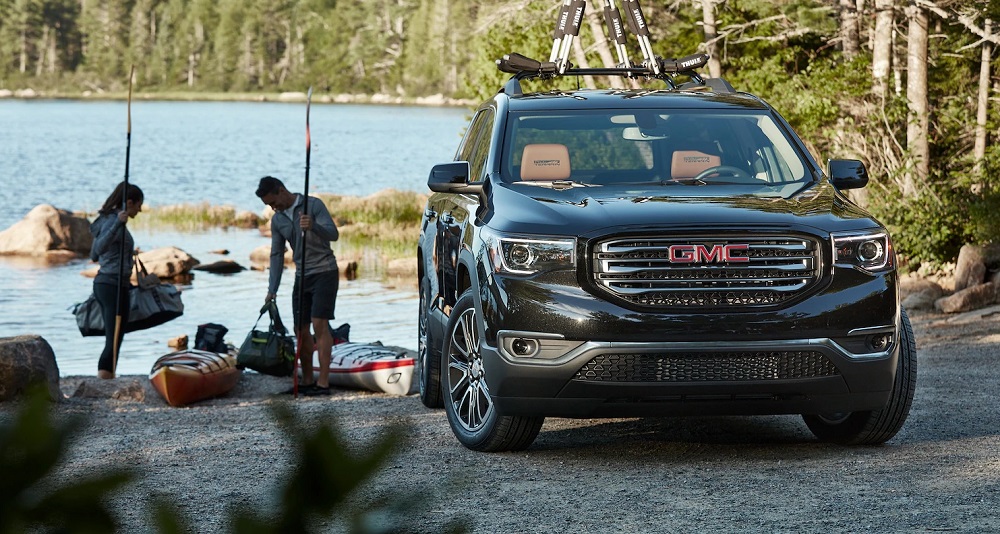 Used GMC Acadia in Quad Cities
Our dealership is serving Quad Cities Davenport Moline customers with excellent savings on used Acadia models. You'll find that the Acadia has many popular model years to choose from, but the standout feature of all Acadia vehicles are their stylishness and overall performance. These are finely tuned machines that can handle families with active lifestyles. They tow like champions and have luxury interiors available that make families comfortable. As a mid-size option, this is one of the all-stars of our huge inventory of used vehicles. If you need a mid-size model this year, this is one vehicle you don't want to miss out on exploring further in 2020.
Buying a more recent model year will net you some of today's most advanced automotive technology, including driver-assist features that keep your family safe and down during every journey of life. Touchscreen infotainment systems are also available on recent model years of Acadia, even if the model is used. Pre-owned vehicles offer exceptional value because you get many features for "free" on used models. Someone might have paid for add-on packages on your used Acadia, but you're not going to pay any extra for those features. The only thing you pay for is the bottom line price.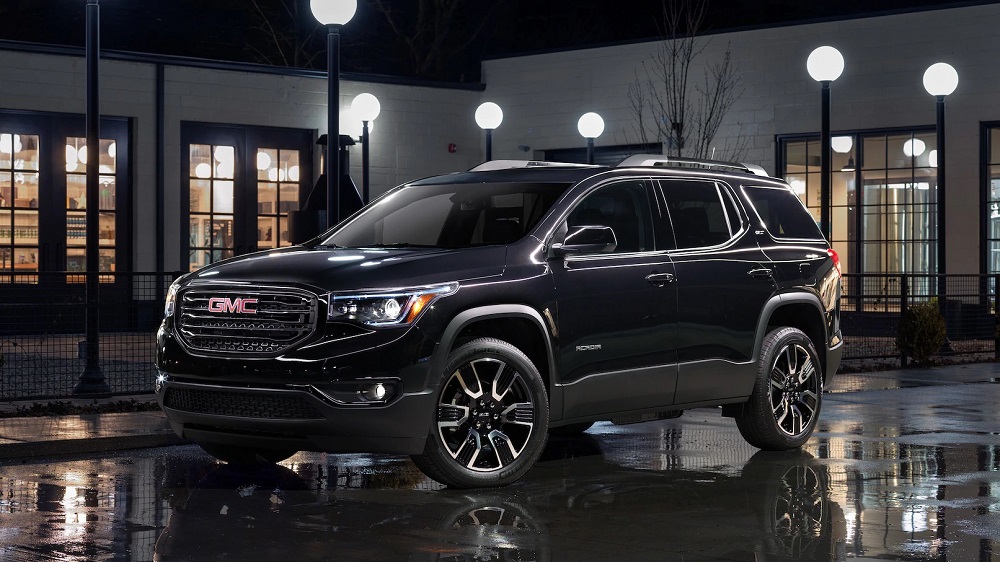 Great Used Vehicle Buying Experience
Buying from us and shopping on our website is as easy as surfing the web. You just use our handy search feature to look for specific features, or you can simply browse our huge inventory of Acadia models. Used vehicles offer a tremendous value to our customer, but it's only a value if you're getting a vehicle that has been fully inspected and determined to be of high quality. Our certified auto mechanics are the consummate professionals. They inspect each of our used Acadia vehicles and then clear them to be added to our high quality pre-owned inventory. If it's for sale at our dealership, you can bet that it's quality. We wouldn't sell it otherwise.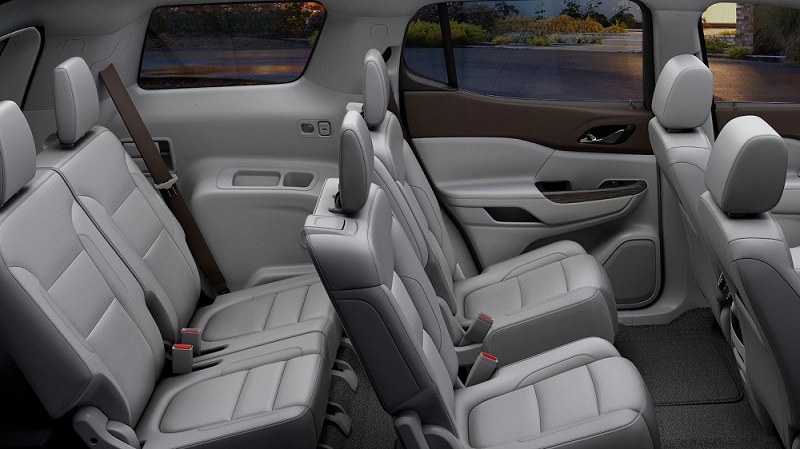 The finance team here is always available to field questions about our used models and how financing works on them. We'll let you know the moment we get you qualified for an auto loan or other form of financing on a model so that you can decide if it's really something you're interested in. Remember, you always have a choice with us. You can apply and qualify for financing and still change your mind about a model or even shopping from us! Our team is there to open up possibilities for you. You're the one who's in control of the entire buying process from beginning to finish. There's never any strings attached when you apply for financing on used models.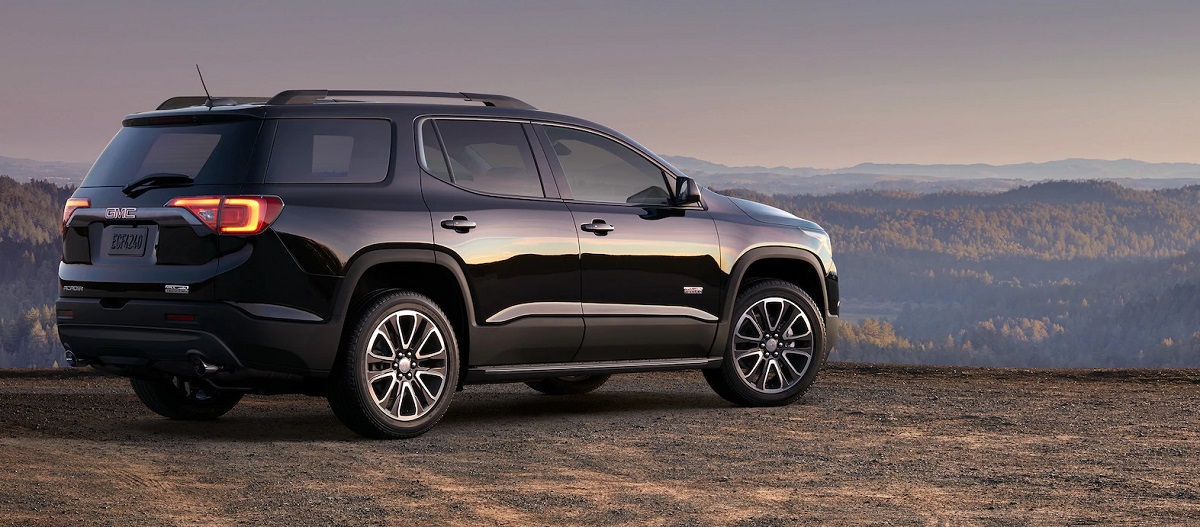 Browse Used GMC Acadia near Quad Cities Today
We cordially invite you to open up our wide selection of used Acadia models and read about each model. You'll get information on how many miles the vehicle has, get vehicle history information, and you can even apply for financing or ask for a free quote online. You'll find that every Acadia for Sale near Quad Cities that comes from our dealershi pis 100% inspected and of high quality. The inventory that we post is top notch at all times and must meet our high personal standards for automotive excellence.
Contact Brad Deery Motors Today
Our dealership has been operating in the Quad Cities area for many years now, and we're delighted that we have the opportunity to serve this community for yet another year. We hope that you'll give us the opportunity to continue serving you in the only way we know how: with excellent specials and deals on vehicles just like the Acadia. We've personally selected it as a standout vehicle in our lineup. As a mid-size SUV option for our customers with families, it's one of the best we've got in stock. You can sort through our large library of Acadia models and pick out one that's right for you today. If you have any questions about this model or about shopping at Brad Deery in general, just reach out to us via email, phone, or in person today at our dealership. The team here is standing by and ready to make you our latest happy customer. Thank you for using our dealership to find a pre-owned Acadia for Sale near Quad Cities.
*Article for general informational purposes. For complete details, please contact the dealership.