Used Cadillac Escalade for Sale near Quad Cities IA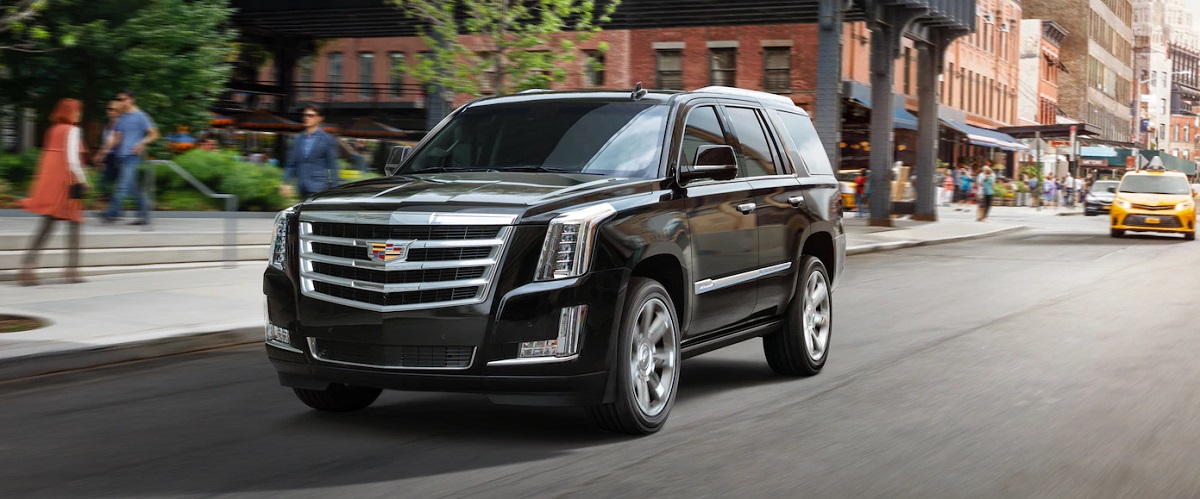 View Inventory
The Iconic Cadillac Escalade
The Cadillac Escalade is one of the world's most iconic and revered full-size luxury SUVs. And that class of vehicle is a dying breed in today's world. These gentle giants that offer such luxury and space for families to make memories in are being replaced in today's world my smaller or mid-size models. We contend that this is a tragedy. While the Cadillac Escalade is certainly an expensive model (and we wouldn't ever want it to be anything but the luxurious SUV that it is), it's by far worth it. It exemplifies everything that is good about the full-size luxury SUV category and carries on that legacy in its noble designs.
If you're looking for a used Cadillac Escalade near Quad Cities, we're happy to report that you just found the website of Brad Deery Motors, an excellent location for all things Escalade. Brad Deery Motors has paid tribute to its used Cadillac Escalade inventory by consistently offering specials and deals that net you big savings on the model. It keeps the tradition of the "big and bold" SUV alive in today's much smaller scale SUV world.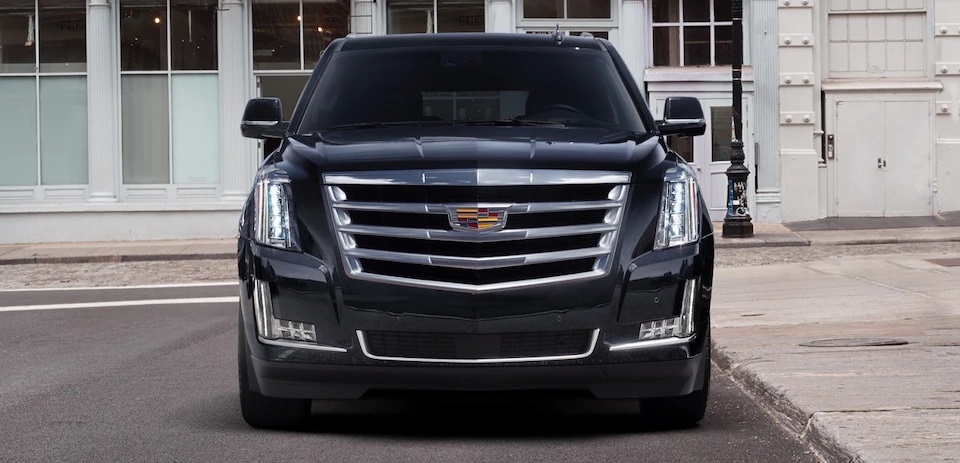 Find a Used Cadillac Escalade near Quad Cities
Just like us, the Cadillac Escalade is serving Quad Cities Davenport Bettendorf Rock Island Moline with an experience that makes a difference in the world. When you step into an Escalade, you know you're stepping into another world, and it's a much better world than the one you're used to. People buy Escalades for numerous reasons, but some of the biggest reasons people buy Escalades are that they have a super strong lineup of V8 engines. That V8 performance can't be duplicated in any other engine lineup, and so many SUVs these days skip out on that big, bold V8 engine that nets you so much more towing capacity. If you want to haul, you want an Escalade.
Your Escalade won't just tow near Quad Cities, though. That big, bold SUV is going to do so much more than that. If you get an Escalade that was made in the last 10 model years, you'll likely get many of today's most advanced driver-assist features, albeit in their more primitive forms. Technologies like blind spot monitoring, hands-free voice recognition, and touchscreen infotainment systems have been around for a few years now, and if you choose a very recent used Escalade, you can still get the best of the best technology without having to pay for the new model year.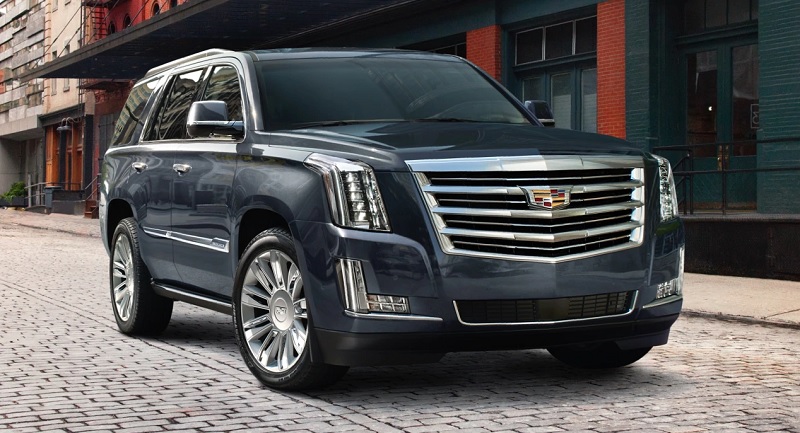 Used Cadillac Escalade at Brad Deery Motors
If you're shopping for an Escalade, chances are that you're at least financially secure. Even used Escalades can run a pretty penny. However, that doesn't mean you don't want to think frugally. Sure, spend a little more and go for the best of the best, but by financing a used Escalade, you can still grab new technologies and design features without having to pay the biggest Escalade prices. You can take the money you save by buying used and take the kids on a road trip or give yourself a vacation with a road trip in your recently purchased vintage year Escalade.
Finance One Today
If the Escalade is the only SUV you're going to be willing to drive away in this year, we don't blame you at all. Just about anyone would be fortunate enough to own one of these elegant luxury SUVs. To make that happen, our friendly finance team will assist you in all of your efforts, from getting you a quote, to helping you apply for financing, to finally approving your auto loan or finance agreement so that you can go home in your pre-owned Escalade today. We make our customers happy, and we do it promptly. If you decide that the Escalade is the only model that you want this year, we'll make that dream come true with expert financing that is stress free and fun.
Owning an Escalade is certainly going to be fun! This large family SUV offers more passenger and cargo space than you can possibly imagine, with advanced technologies that were on Escalade models before any other vehicles on planet earth. As a result, even buying a used Escalade means you're getting tremendously advanced features at a discounted price. Saving money for you is what we do best. Trust us with your business, and we'll make you glad that you did forever.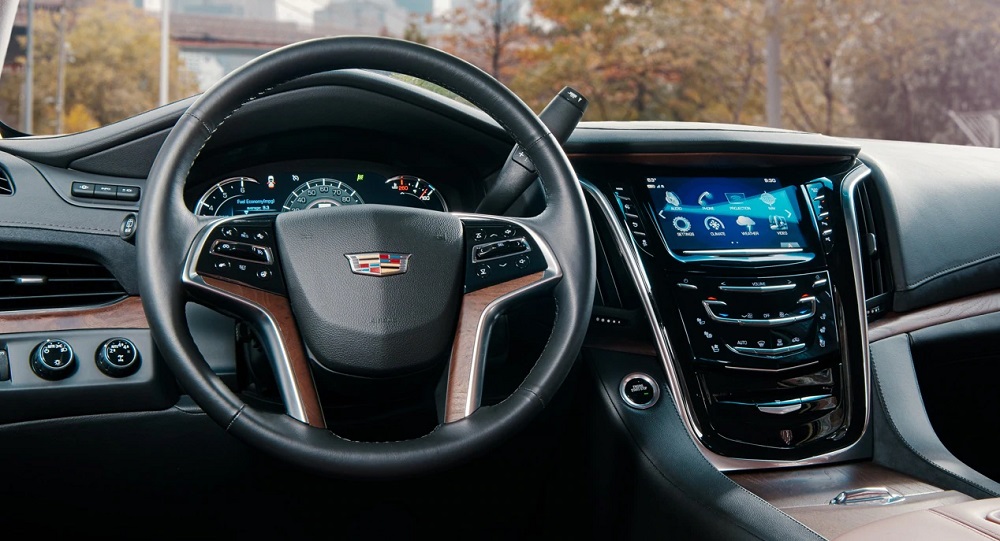 Contact Us Today
Thanks for allowing us to continue serving Quad Cities Davenport Bettendorf Rock Island Moline with our elite sales and customer service. When you buy a vehicle from us, our goal is to make the whole experience the blessing that it is. If you're buying an Escalade this year, you have a lot to look forward to near Quad Cities. Let us help you make the most of the experience and your ownership with world class customer service. Just get in touch with us today if you have a model year in mind, or you can browse our huge inventory of Escalade models right now from the comfort of your mobile device or desktop computer. Thank you for letting us serve you.
*Article for general informational purposes. For complete details, please contact the dealership.