Damaged RAM Truck? Upgrade to a new RAM in Maquoketa Iowa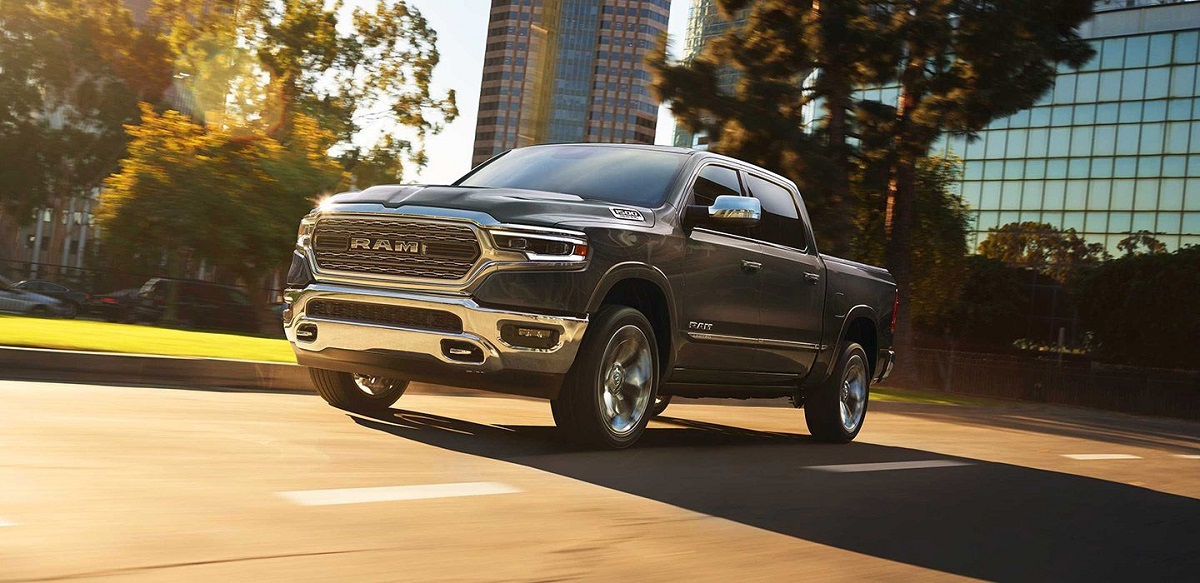 View Inventory
Damaged RAM Truck? Upgrade to a new RAM in Maquoketa Iowa
Your RAM truck is designed to hold up to rigorous use for work and play, but accidents, bad weather and other issues can cause significant damage. You may be preparing to take your RAM truck into a repair shop for service, but before doing so, think about how amazing it would be to drive home in a brand-new truck instead. Repairing your truck could take many long days or weeks. Your current truck may no longer meet all of your needs, and its equipment may be outdated. While you could use auto insurance proceeds to fix up a truck that you no longer love, you could turn this unfortunate situation around by taking advantage of the opportunity for an upgrade. Brad Deery Auto Group is your convenient source for RAM trucks in Maquoketa, and we are excited to help you find your new truck today.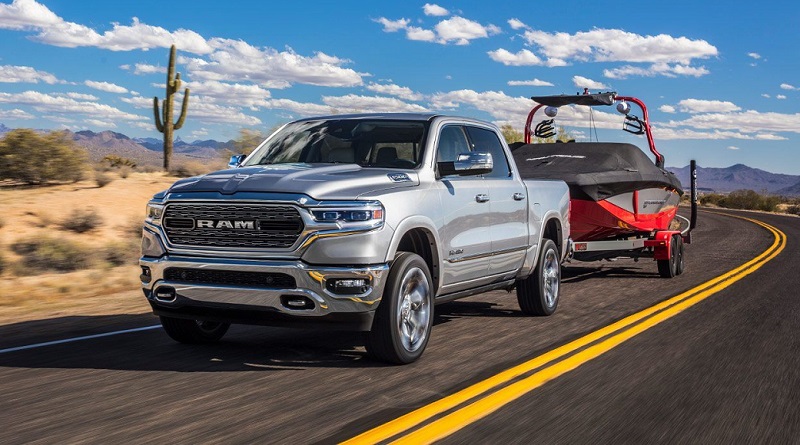 A Smart Time to Upgrade
You could sink money into repairs on your current truck. However, if you plan to trade that vehicle in at some point in the next year or two, now may be the smart time to do so. Your down payment funds can come from your auto insurance benefits, so it may be more affordable to drive home in a new truck than you think. Keep in mind that your current RAM truck may have equity in it despite the damage, and this equity can be converted into additional down payment money. If you are ready to see how affordable new RAM truck ownership can be, contact our financing department for a new loan quote.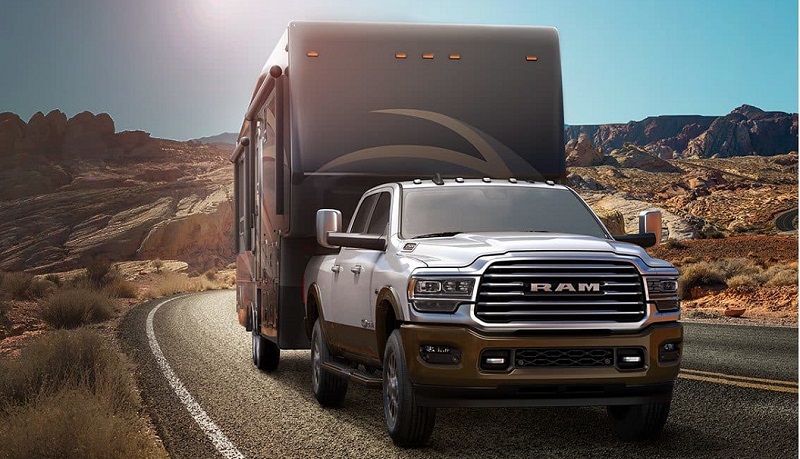 Benefits of Driving a New RAM Truck
Trading in your old truck for a new RAM model gives you the chance to upgrade to a more powerful vehicle that meets your current needs. Today's models are equipped with advanced safety features and technology, and they are also under a full manufacturer's warranty. More than that, you can enjoy the pride of ownership as you cruise through Maquoketa in your new RAM truck. Before you repair your current RAM truck, you owe it to yourself to explore all of the options. These are some of the top RAM truck models available today.
RAM 1500
The RAM 1500 is the entry-level model, but there is nothing basic about it. This truck comes in six available trims with distinctive style and feature differences. It has numerous best-in-class ratings, including for V8 towing, rear legroom and more. It boasts more than 100 standard and optional safety features. Some of its features include a tablet-size color display screen, a navigation system, a multi-function tailgate, active level 4-corner suspension, and Bluetooth technology.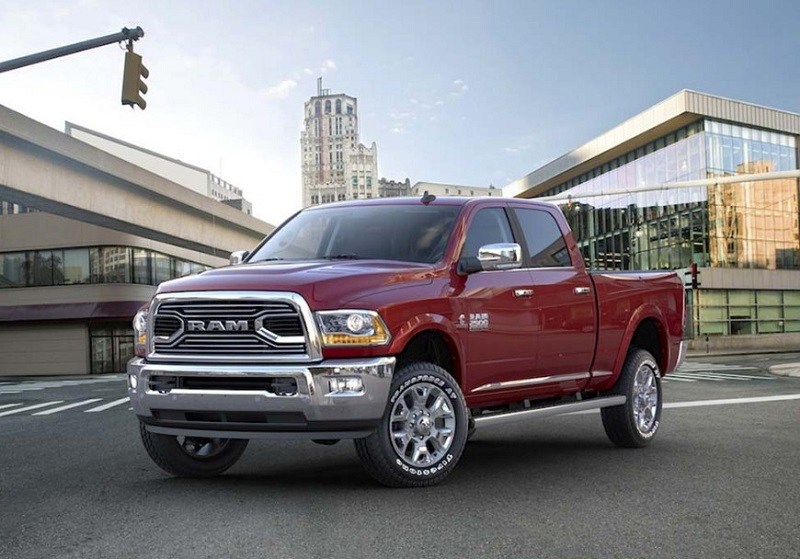 RAM 2500
You can also upgrade to the RAM 2500, which boasts its own set of best-in-class stats. These include best-in-class diesel towing, best-in-class gas horsepower and others. The RAM 2500 is available in similar trims as the 1500, and it has multiple cab configurations to meet your various needs. It comes with a tablet-size display screen, an optional Harman Kardon sound system, a RamBox cargo management system and numerous other features.
RAM 3500
If you need a heavy-duty truck that has a strong work ethic, the RAM 3500 is a smart option. This truck has best-in-class diesel towing power, best-in-class gas payload and best-in-class diesel torque. It shares many features with the RAM 2500, and it has a few additional features. For example, the RAM 3500 comes with available rear parking assistance and an adaptive forward lighting system.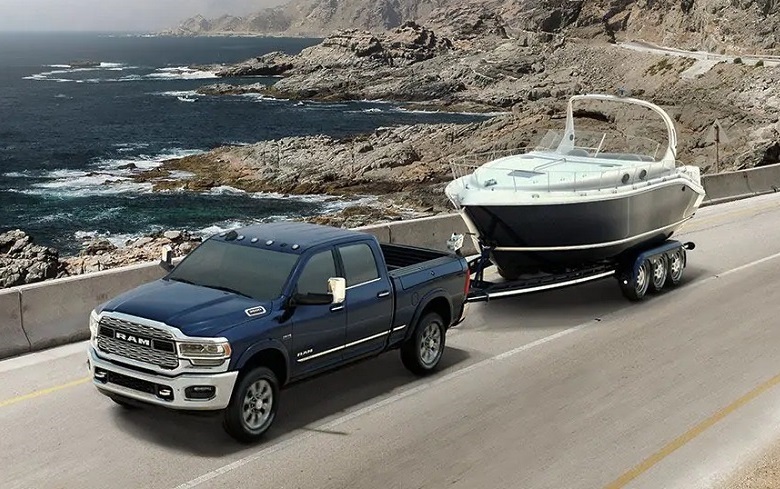 Our RAM truck experts at Brad Deery Auto Group in Maquoketa are available to tell you about the models and trims in the current lineup. Contact us today to explore the option for an upgrade.