Review 2019 Cadillac CT6 V-SPORT Maquoketa Iowa
View Inventory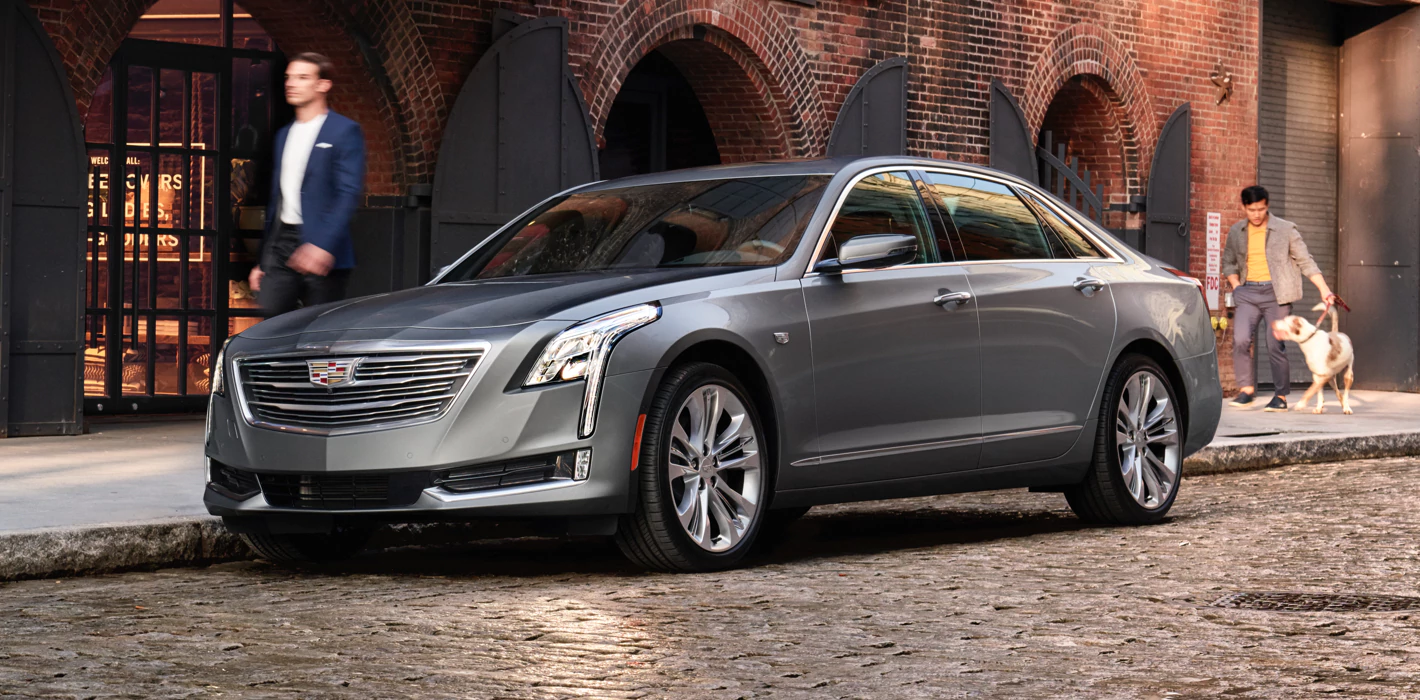 Vehicle Overview
There is a lot for drivers in Maquoketa Iowa to love about the CT6 from Cadillac. The CT6 is one of the newer luxury sedans in this automaker's lineup, and the automaker is now making a bold improvement on this vehicle with the introduction of the more powerful 2019 Cadillac CT6 V-SPORT sedan. This is a new sedan for 2019, and its most noticeable difference between the CT6 is under the hood. In fact, the powertrain and mechanical updates are so significant that a closer review of the options and a test drive of the models at Brad Deery Motors is in order.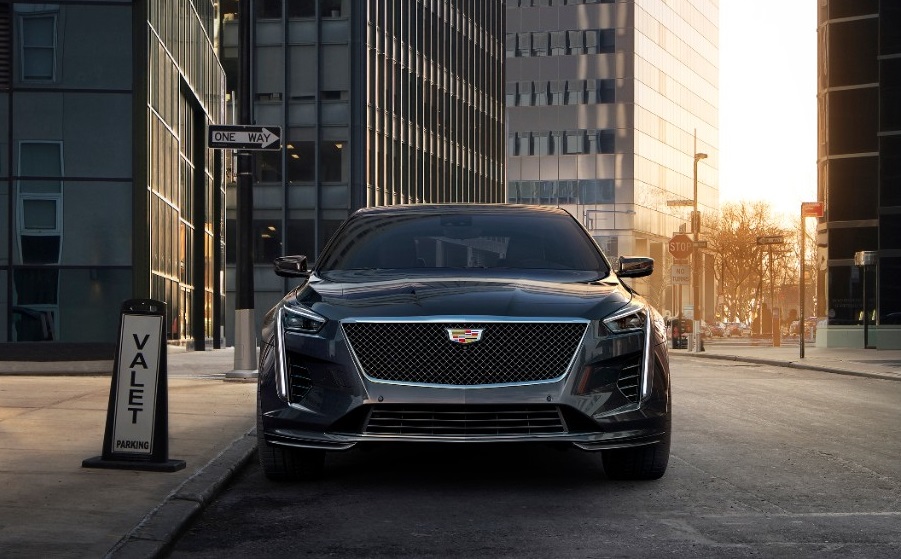 2019 Cadillac CT6 V-SPORT's Exterior
When you visit our Iowa Cadillac dealership in Maquoketa Iowa, you will notice that this new sedan has an exterior design that is very similar to the standard CT6. From the front end, you will notice that the vehicle has a low profile with a wide stance to create an aggressive, powerful look. Angular LED headlights flank a signature black grille with the automaker's emblem emblazoned in it. Multiple air intake vents on the front add to the powerful look while the subtle curvature of the hood lends itself to sophistication. From the side view, you will notice that the CT6 V-SPORT has solid profile, an integrated spoiler, ground effects and 20-inch sport wheels. The same angular look in the LED headlights is carried over to the LED taillights in the rear.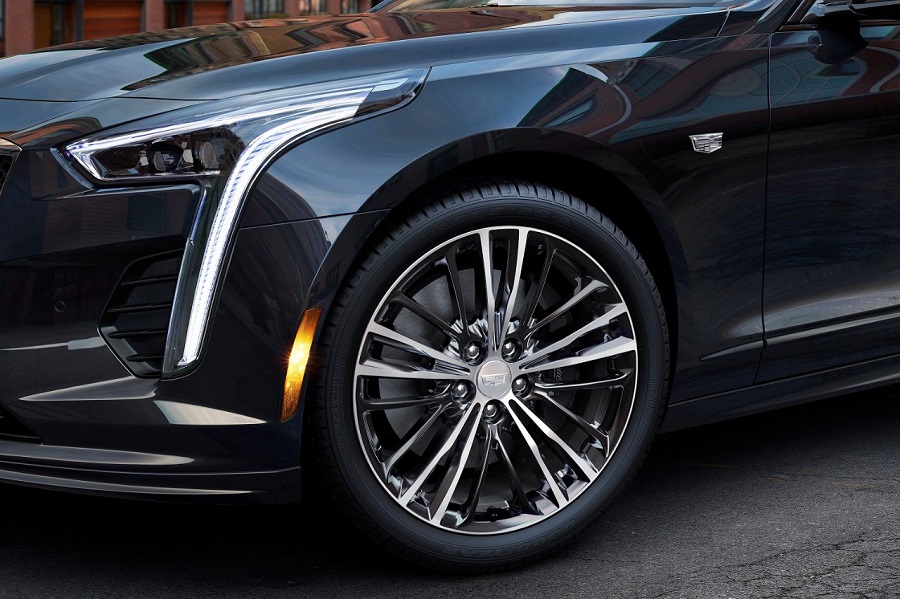 2019 Cadillac CT6 V-SPORT's Interior
Before you learn more about the incredible powertrain and mechanical features in the CT6 V-SPORT sedan, you can slide behind wheel to check out the intriguing interior design. The entire dashboard has a modern yet graceful appearance that is characterized by high-tech features. In the center console, you will find an integrated, sunken gear shift that has electronic precision functionality. There is also a rotary feature that is designed with ergonomics in mind, and it gives you easy control over the robust infotainment feature. Infotainment functionality is also controlled through a large, full-color touchscreen located in the center of the dashboard. This gives you access to the dual-zone climate control, the enhanced sound system, the Bluetooth wireless connection and the hands-free phone feature. Keep in mind that leather is the standard material in the 2019 Cadillac CT6 V-SPORT, and the sedan provides you with space for up to five passengers to sit comfortably.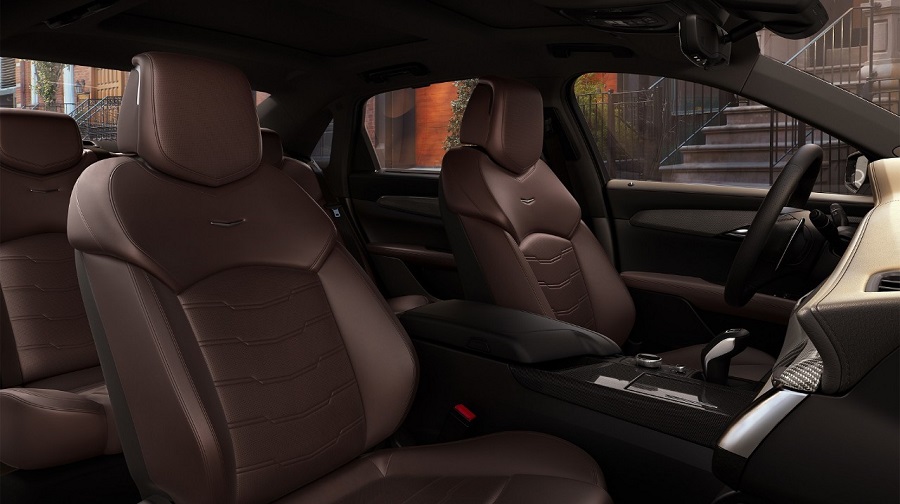 2019 Cadillac CT6 V-SPORT's Mechanical
While a review of the interior and exterior features in the CT6 V-SPORT sedan at our Iowa Cadillac dealership is beneficial, the mechanical and powertrain features will undoubtedly sell you on this luxury car. Notably, the overall powerful look of the sedan is well-backed by the car's power. There are two engine options available to choose from, and both come with a 10-speed automatic transmission. This transmission is enhanced with electronic shift programming and an all-wheel drive feature. There are three unique driving modes available, and the drivetrain is enhanced by a new transfer case, a mechanical limited slip differential and rear steering. Other notable mechanical features that add to your driving experience are a new chassis with Magnetic Ride dampers, a fine-tuned stabilizer bar and robust springs.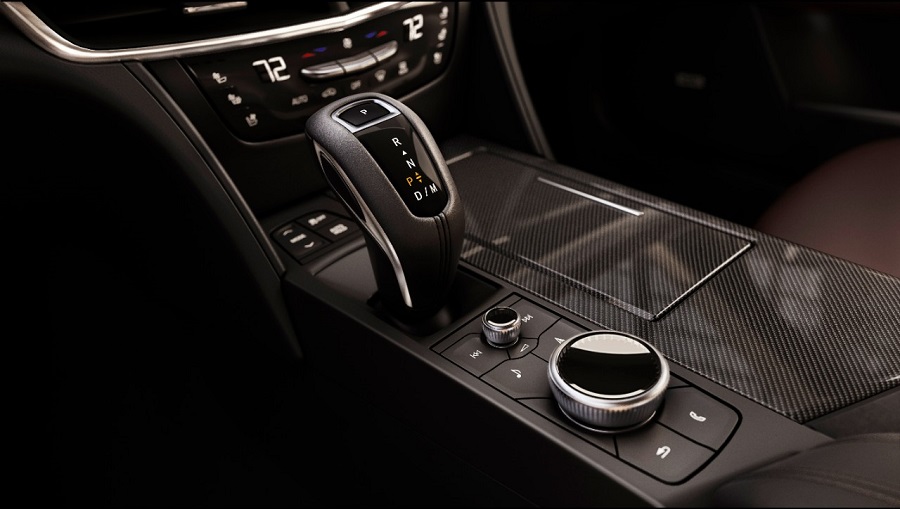 2019 Cadillac CT6 V-SPORT's Powertrain
One of the primary reasons why you may be interested in buying the CT6 V-SPORT sedan for 2019 is the power and performance capability. Cadillac has created two engine options that may compete head-to-head against some of the other high-performance luxury cars on the market today, and you can test drive both engines at Brad Deery Motors. One engine option available is the V8 Twin Turbo DOHC that offers 627 foot-pounds of torque and 550 horsepower. This powerful engine has enhanced connecting rods and piston pins for reliability and performance. It also features variable valve timing and cast stainless steel manifolds for the twin-scroll turbochargers. Cadillac also offers a slightly less robust version of this engine that gives you 553 foot-pounds of torque and 500 horsepower. You can review both options during your test drive at our Iowa Cadillac dealership, and you can also compare the V-SPORT sedan against the standard CT6 version to determine which option you prefer to drive on a regular basis.
2019 Cadillac CT6 V-SPORT's Safety
Drivers in Maquoketa Iowa are concerned about safety on the road, and the good news is that the automaker has taken exceptional steps to protect drivers and passengers who choose this high-performance luxury sedan. In the 2019 model, you will benefit from a slew of typical safety features, such as tire pressure monitoring, traction control, an anti-theft system, front and side airbags and more. There are also advanced safety features that come standard in the sedan. These include rear cross-traffic alert, blind spot monitoring, lane change assistance and more. Altogether, the 2019 Cadillac CT6 V-SPORT is a powerful vehicle that you can feel confident and secure driving around town in.
While the CT6 is an excellent sedan to consider when you are looking for refined luxury and a spacious interior, the CT6 V-SPORT takes your driving experience to a new level. This is a performance luxury sedan that is already a standout in its class. If you are looking for a vehicle that lives up to all of your expectations for both luxury and performance, this is a sedan to take a closer look at. Contact the sales team at Brad Deery Motors to learn more about what it offers and to make plans to take it out for a test drive soon.