Research 2019 Chevrolet Camaro near Dubuque Iowa

View Inventory
2019 Chevrolet Camaro Overview
Do you want to cut the wind near Dubuque in an exhilarating piece of gorgeous eye candy? Are you a fan of the muscle car genre? Do you like power and punch in a motor? If you've answered any of those questions with a yes, the 2019 Chevrolet Camaro may be perfect for you. The Camaro has been around since 1967 and came back fiercer than ever after the manufacturer took a seven-year hiatus in the early 2000s. The car was so greatly missed they had to bring it back. Each year since the revival, Chevrolet shows the world just how genius it is by adding some more pizzazz to the model. The 2019 model has stolen the number three spot in the sports car category on sites like U.S. News. The critics almost gave it a perfect 10, and its highest ratings were in the safety and performance categories. What the means is that you'll get a safe car that still kicks butt. Brad Deery Motors serving Maquoketa Dubuque Iowa has a Camaro that you can test-drive so that you can see if it's a match for your needs. There's no doubt that you'll be pleased with it, but here is some information on it anyway.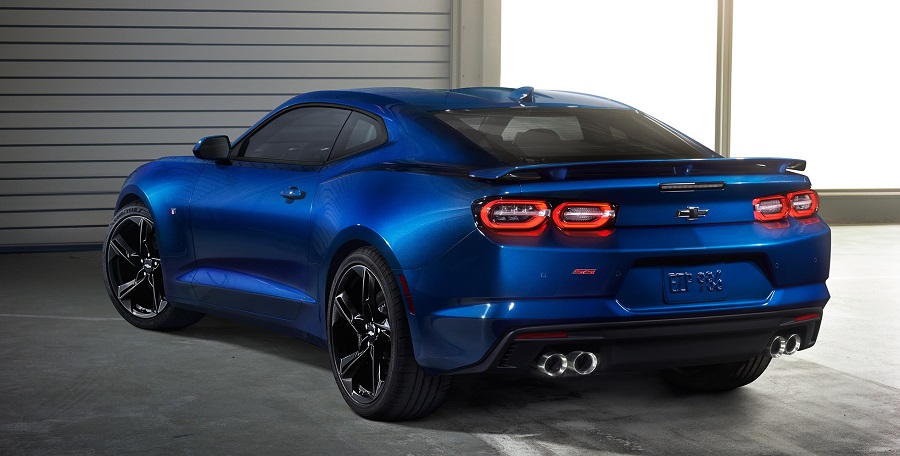 2019 Chevrolet Camaro's Exterior
Breathtaking and scorching hot are two expressions that kind sort of describe the newest Camaro, but even they don't do it justice. Chevy did some minor tweaks to the body just to keep everything like brand new for the consumer. You'll notice that the front of the model has a funky new hood and grille and some minor changes in the lighting. The rear got a bit of a makeover, as well. You'll still have some of the same vibrant color options like the Hyper Blue Metallic and the Bright Yellow that you know and love. You can still choose an amazing color to go with your personality, but there may be some new ones to pick from, as well. The dealer near Dubuque can show you.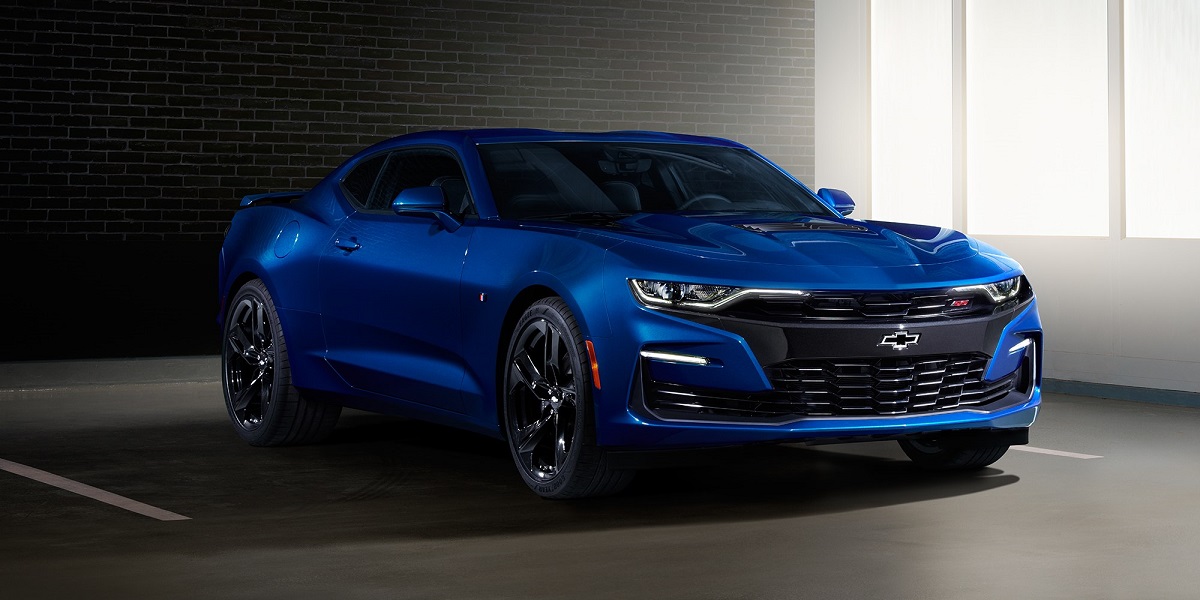 2019 Chevrolet Camaro's Interior
The 2019 Camaro is going to be even more comfortable and accommodating on the inside than the previous model was. Chevy revamped a lot of things in this new model to keep it fresh for the pony car fans. You're still going to have a sports car feel when you get behind the wheel, but the seat padding will provide you with additional comfort. Just because you're driving a muscle car doesn't mean you should be uncomfortable, right? The Chevy Camaro has a superb cockpit full of awesome controls and sexy materials.
2019 Chevrolet Camaro's Mechanical Features
The new Camaro has many features in it that can make driving it even more fun. Some of the mechanical features that you'll have at your disposal are features such as the Infotainment center with a 7 or 8-inch touchscreen, Android Auto, Apple CarPlay and 4G LTE Wi-Fi, which you know is a must-have in every vehicle. There are additional amazing features, but you should speak to someone at the dealership serving Maquoketa Dubuque Iowa so that you can get the full list.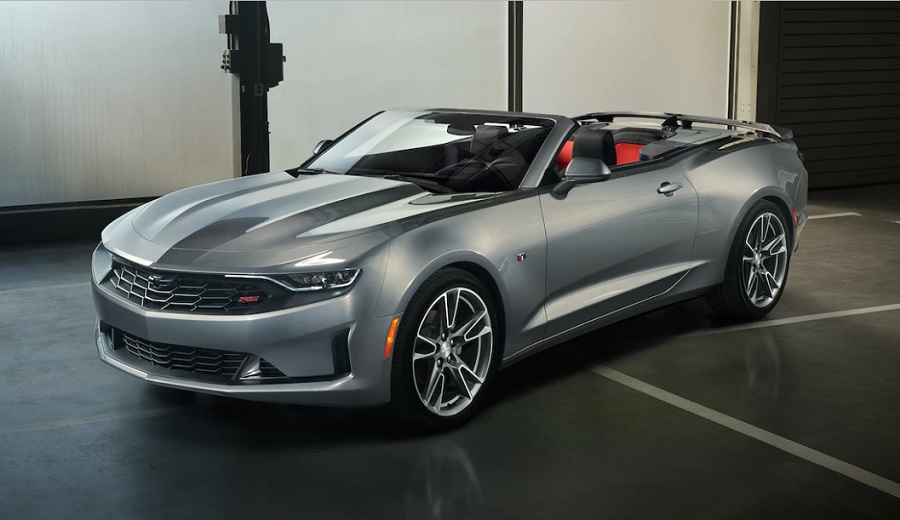 2019 Chevrolet Camaro's Powertrain
The powertrain and power setup of this vehicle is probably super important to you. You'll be pleased with the options that you have for both. The options will vary with the smallest one being a 2.0-Liter I4 that packs a powerful 275-horsepower punch. Wow. Your more powerful options will include a hefty 6.2-Liter HEMI V8. There will be plenty of choices that you can make according to your budget and your needs for speed. Chevy made sure it create something for all types of customers.
2019 Chevrolet Camaro's Safety Features
As previously mentioned, the safety features on the Camaro were ranked super high. Chevy didn't pull any punches when it set up the safety suite on this one. In fact, it added the Forward Collision Warning to some models that didn't have it before. The Forward Collision Warning is an extra feature that lets the driver know when an impending accident risk is ahead. The driver can then respond and avoid the accident. Some other features that come with this model are features such as the Rear Vision Camera and the Side Blind zone alert. The car has quite a few protective systems in it that you can feel confident about regarding your safety. Visit the dealer serving Maquoketa Dubuque Iowa to find out more.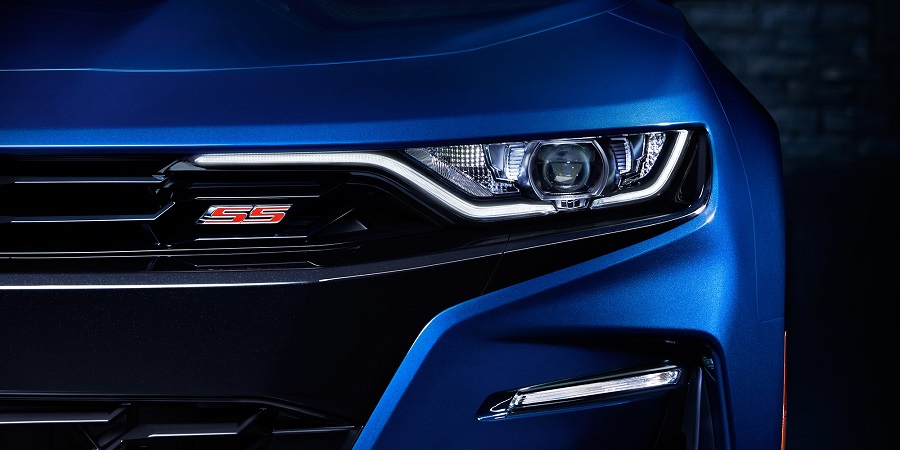 Test-Drive 2019 Chevrolet Camaro at Brad Deery Motors
Nothing else will help you make up your mind about this car like a nice, long ride in it will. Contact the Brad Deery Motors dealership near Dubuque and schedule the most exciting ride of your life. You'll get a chance to get behind the wheel of a hot new Camaro and be the king or queen of the road. If you fall in love with the look and feel of the Chevrolet Camaro, you'll let the salesperson know so that he can take you to the next level. The next level is talking to the people who will make it possible for you to drive that car home. That would be the finance department. Once you get to them, you know that you'll be driving home in a new car soon.
**Article for general informational purposes. For complete details please contact the dealership.**