Platteville WI Area - 2020 Ford Escape Review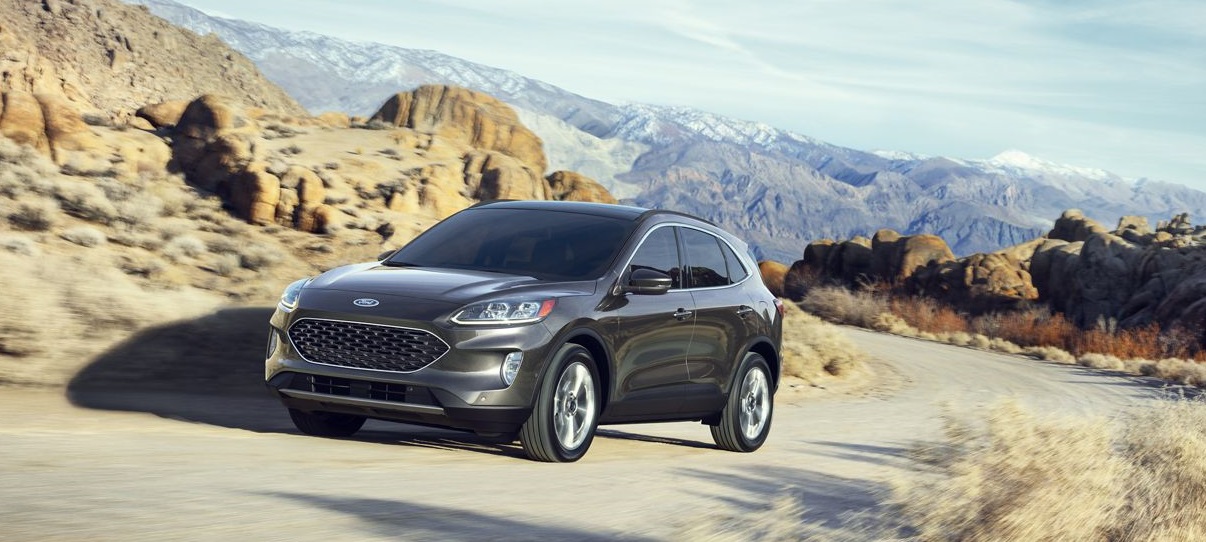 View Inventory
Vehicle Overview
For those who don't already know, the Escape is Ford's best-selling vehicle behind the legendary F-series. Historically, the Ford Escape has satisfied customers with a solid combination of interior space, technology, safety, and reliability. In 2020, a redesign makes it even better. Elegant exterior lines make the Ford Escape look more grown-up, while modern technology in the cabin lets you take your lifestyle with you, no matter where you go in the Platteville WI area. Soon, you'll be able to take the 2020 Ford Escape for a spin at Brad Deery Motors, an established dealership proudly serving Platteville Wisconsin. But in the meantime, you can read a 2020 Ford Escape review to see what the latest Escape has in store.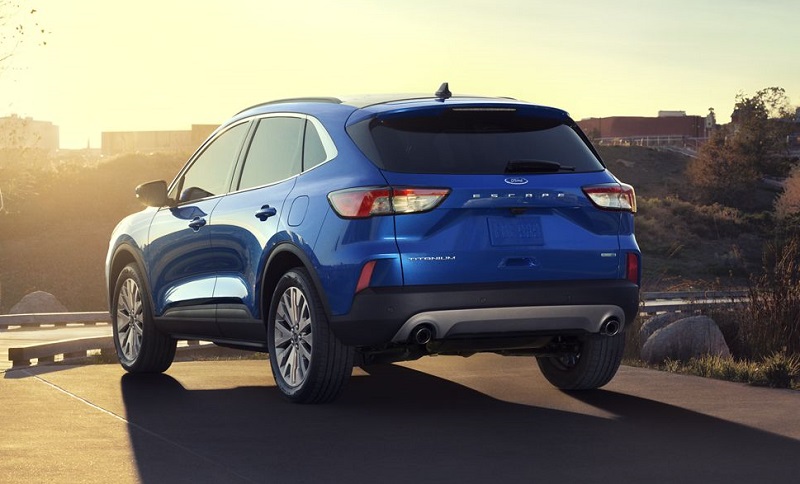 Exterior - 2020 Ford Escape
When you try the 2020 Ford Escape at our dealership serving Platteville Wisconsin, you'll find that the 2020 Escape's new look borrows from Ford's other vehicles. Namely, the European version of the Escape and the GT. What you'll find on the Escape now is a more clean-cut appearance with a streamlined and polished design. Attention has been put into improving every corner of the Escape, as evidenced by the fact that even the front grille gets a new more dynamic look this year. The grille is also lower on the Escape, and the headlights have been shifted upwards to sit on the hood. This change creates a more aesthetically pleasing front end, and it also draws attention to the sculpted headlights. Front and center is the signature Ford logo. With a multitude of colors available, you can choose your favorite color for your new car.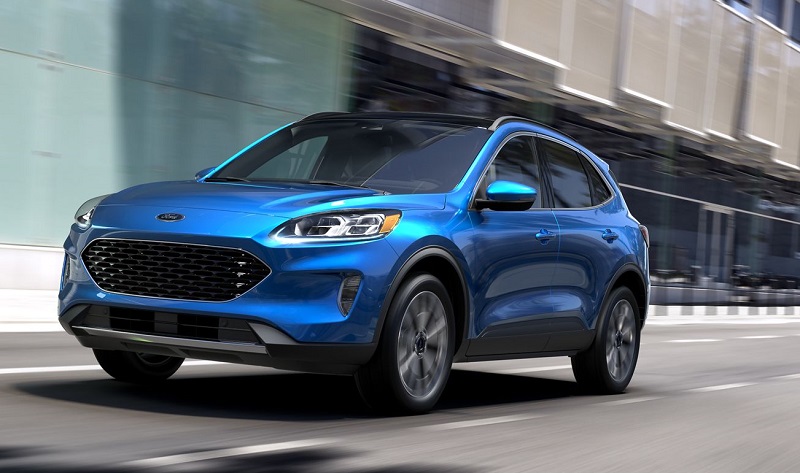 Interior - 2020 Ford Escape near Platteville
In 2020, the Escape's interior is nothing short of a first-class cabin. Before test driving the Escape at Brad Deery Motors, you can learn about the standard and available features at each trim level through a 2020 Ford Escape review. Everyone benefits from the vehicle's added legroom. Now at more than 40 inches, its legroom is the best in class. There is also more cargo space in the back, and you get even more space with the seats folded down or slid forward. While the backseat passengers get more room, the driver can enjoy better visibility with a tilt-telescopic wheel and a larger front windshield. An eight-inch touchscreen is standard on higher-level trims. It is centrally located for easy reach. Apple CarPlay and Android Auto are standard. Extra luxury amenities, including leather seats and heated seats, are other additional features that you'll find in the higher trim levels. Wooden trim, which accentuates the cabin on the higher-end trims, adds a nice upscale touch to the interior.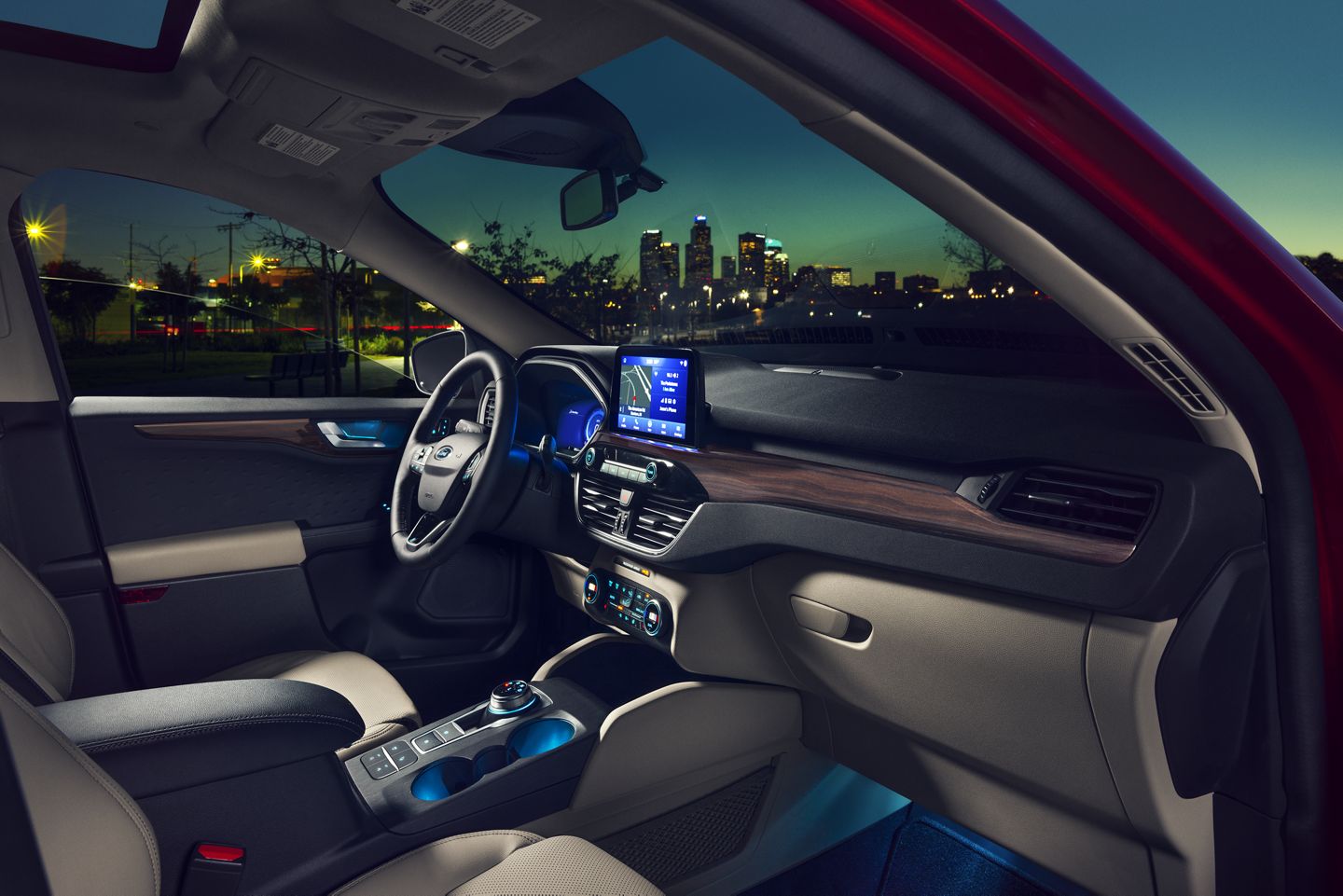 Mechanical - Ford Escape specs near Platteville
At our dealership, serving Platteville Wisconsin, you can also get a sneak preview of the new Escape's mechanical configurations. If you read a 2020 Ford Escape review, you'll find that you have more standard and available options this year for the Escape's mechanical configuration. Along with gasoline engines, you can get a hybrid engine this year too. There is no shortage of power, even at the base level, thanks to a three-cylinder 1.5L turbo engine. This engine, which replaces the base four-cylinder engine from the 2019 model year, simultaneously sheds excess weight and increases the vehicle's horsepower. Two gasoline engines are available too, including a 1.5L and a 2.0L engine that produces an impressive 250 HP. Both have start-stop technology. A hybrid engine comes standard on the higher trim levels this year too, starting with the SE Sport edition. The new engine is a 2.5L four-cylinder combination gasoline and electric engine.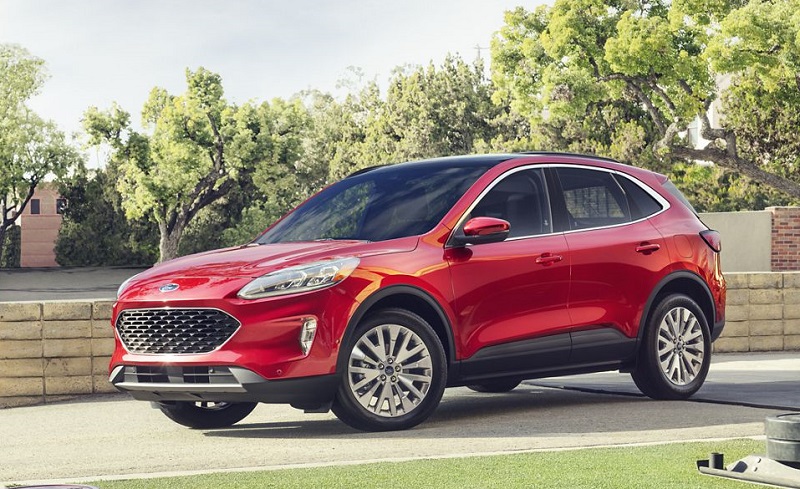 Powertrain - Ford Escape specs near Platteville WI
The 2020 Escape in the Platteville WI area also comes with several different powertrains to match its new engines. The base powertrain is upgraded in the 2020 model year to an eight-speed automatic transmission. This new transmission replaces the six-speed formerly paired with the base engine. The hybrid engine on the higher-end trims is also paired with an automatic transmission. Both available gasoline engines also come with a continuously variable automatic transmission. All-wheel drive is standard on the 2020 Escape, and it is forecast to get more range with an improved electric battery on the hybrid this year.
Safety - 2020 Ford Escape dealer
The name "Ford" is one that comes to mind when you think of safe vehicles on the market. And since it offers class-leading technology, it earns that reputation for good reason. In the 2020 model year, every trim level of the Escape in the Platteville WI area comes with a generous set of standard safety technology. This includes forward collision avoidance with emergency braking, blind-spot monitoring, rear cross-traffic assistance, and lane-keep assist. Every Escape is equipped with a backup camera as well. On the outside, the Escape's safety technology includes automatic headlights and LED lighting elements. Along with these standard amenities, some safety features are optional. This includes active parking assist and evasive steering assist, which offers additional steering assistance to re-center the vehicle if you start to lose control. There are also several safety features available to make using your technology safer. This includes an available voice-activated mechanism for the infotainment system and a head-up display that lets you operate your infotainment system safely without taking your eyes off the road.
Soon you'll be able to test out the 2020 Ford Escape for yourself at Brad Deery Motors. In the meantime, you can read about what it offers. If you have any questions about the Escape or want to learn more about what your favorite trim level has in store, don't hesitate to ask. Our friendly, customer-oriented staff will gladly offer assistance.