Iowa Dealer Review - 2020 Cadillac XT5

View Inventory
Vehicle Overview
Thus far, the 2020 Cadillac XT5 is labeled as one of Cadillac's superb concept/future crossover SUVs. The news recently dropped that the 2020 Cadillac XT5 in Maquoketa is now a true blue member of the Cadillac family. It's here, and it's arriving at Brad Deery Motors this very fall. If you're a fan of the past announcements about the 2020 Cadillac XT5, we invite you to take a more intimate look at the 2020 Cadillac XT5 in Maquoketa. While news of the model is still scarce, we're going to use the benefit of our place in Cadillac's family to give you the latest and most up to date information about the kind of crossover SUV the 2020 XT5 will be once it's here.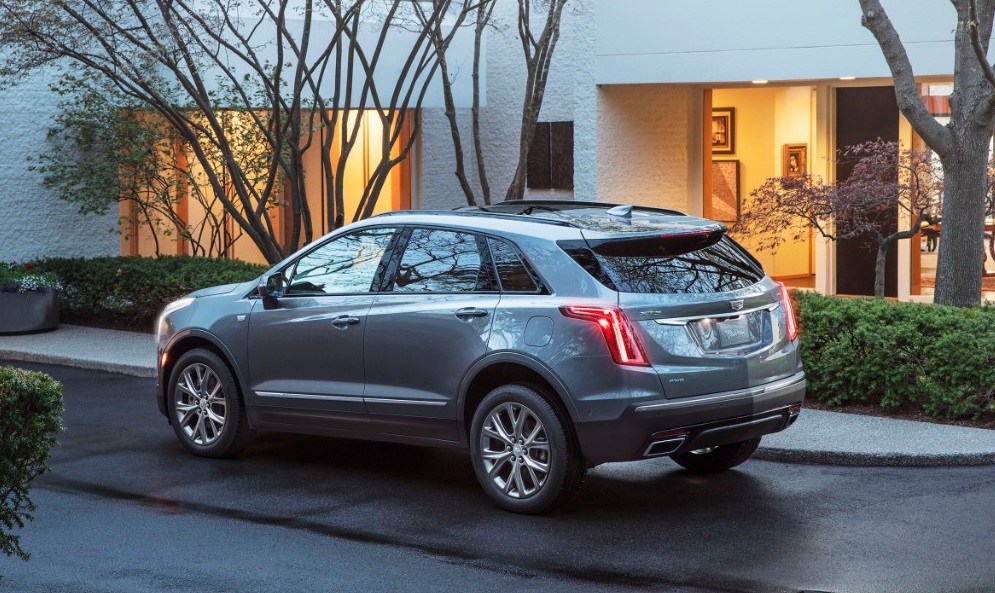 Exterior - 2020 Cadillac XT5
It's a Cadillac SUV. The 2020 Cadillac XT5 in Maquoketa won't be anything but beautiful. LED headlights are restyled and standard in 2020, leaving behind the non-LED headlights on some trims in the past (thank you Cadillac). Any Iowa dealer review should give you the rundown on standard wheels, too, so we'll let you know that the XT5 is fitted with sized 18 to 20 inch wheels, another improvement over the past renditions of this type of SUV. Cadillac made the new XT5 a bit more muscular as well, so you'll see some of those muscles flex in the form of bulges on the rear of the vehicle. We love it.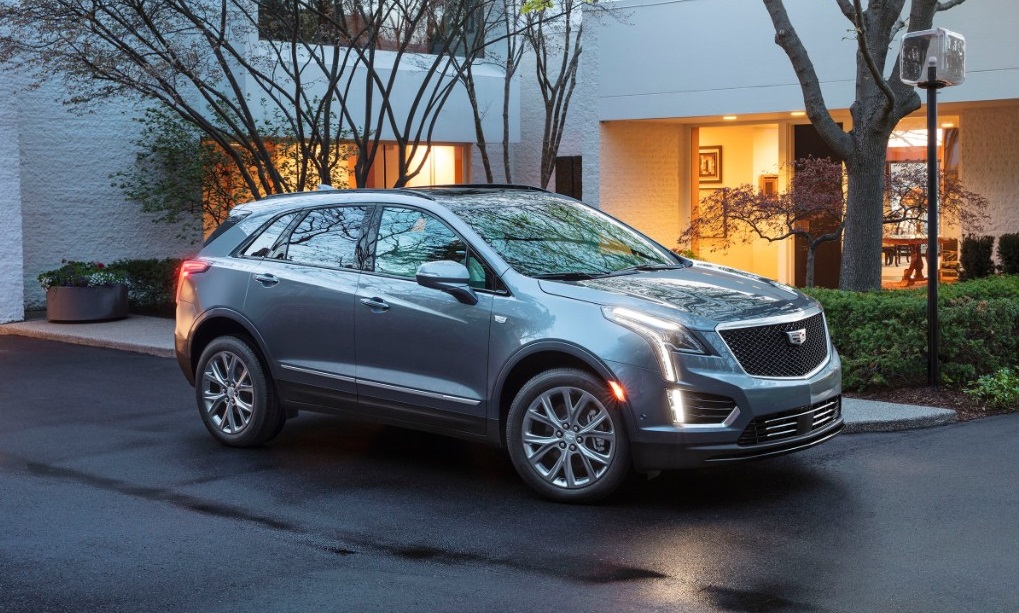 Interior - 2020 Cadillac XT5 in Maquoketa
Depending on the trim you choose - Luxury, Premium Luxury, or Sport - your interior features will vary a bit. If you want basic luxury, it's the Luxury you'll aim for. Mid-tier luxury interior will be the Premium Luxury, and if you want the whole 9 yards, it's the Platinum you need to ask us about. A brand new 8-inch touchscreen display is more vibrant than last year's XT4 model, so that's a noticeable upgrade to interior technology. Front seats will be heated in 2020, even on the lowest trims, and you can expect a Bose Premium audio system to dish out your tunes. The back-up camera displays have been made more ergonomic and easy to access, something that Brad Deery Motors staff really appreciates.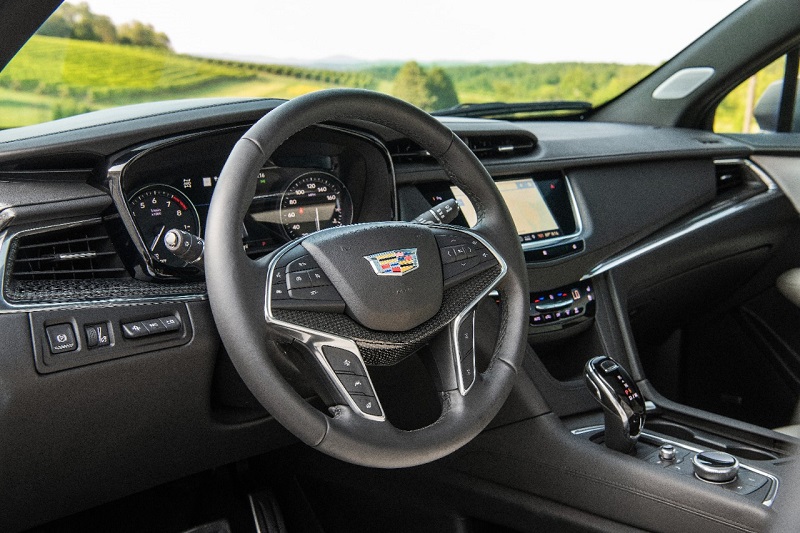 Mechanical/Powertrain - Cadillac XT5 specs in Maquoketa IA
It was recently announced that the new XT5 base engine is going to be even more powerful than we at first expected. It's a turbocharged 2.0-liter inline-four that's rated at 237 horsepower. We're not going to complain about that at all, as this is surely going to be used mostly as a family SUV. You're not looking to off-road in it, and 237 horsepower is huge amounts of power for any family to appreciate. Our Iowa dealer review will update more with mechanical announcements about the XT5, but so far Cadillac has been saving their finest secrets for last.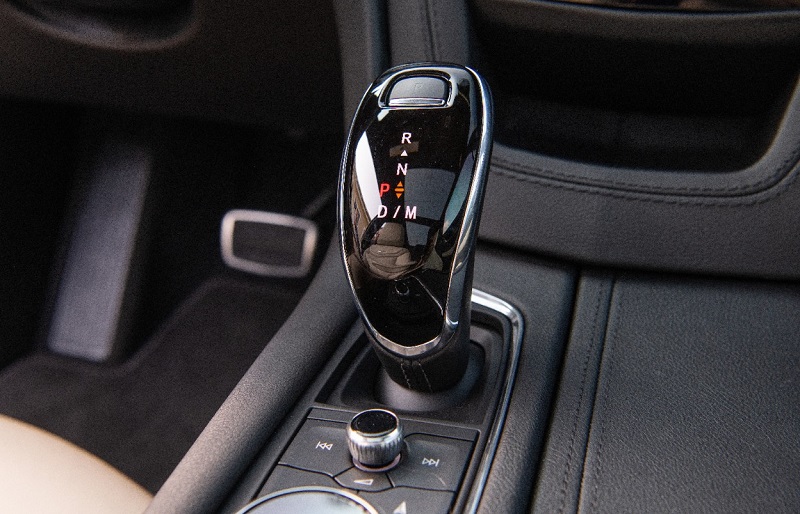 Safety - 2020 Cadillac XT5 dealer
Brad Deery Motors concludes this Iowa dealer review with news of the safety systems for the XT5. So far, the news has been few and far between, but we're certain that Cadillac is fitted with Adaptive Cruise Control, a must-have feature in today's busy, stop and go driving world. Another feature we've heard a lot about is automatic parking assist, something that any SUV owner is going to appreciate. Cadillac's sense of safety is always one of the best in the business, so we expect to hear more about features like Blind Spot Monitoring and Automatic Emergency Braking very soon. As new information comes in, Brad Deery Motors will keep you posted. We're as excited about this one as you are.
Request XT5 Information, Quotes or Specials
If the most recent news about the XT5 has you excited, you're not alone. We have a legion of customers who are asking us about this one. We've already set up trim levels and its own page on our website, so if you're ready to get down to business, you can request a first quote on the XT5. It's completely free to request a quote and doesn't hold you to any obligation to buy. It's just a brief procedure to give you an idea of what you will pay for a certain trim. We'll also regularly be posting specials that we have on the XT5, certain to be one of our most popular models this year. 2020 and any other year on earth is always a big year for SUV crossovers, and none of those crossovers is quite as interesting as Cadillac's XT5. It's truly a special model of its kind.
Find Out Why You Should Buy a 2020 Cadillac XT5
Your XT5 will be capable of pushing forward at 237 horsepower, have leather seating options, an upgraded transmission from the previous year, and configurable interiors that will meet your needs. We suspect there will be wireless charging docks as well, for those folks who appreciate their connectivity. If you have any further questions about the beautiful XT5, you can contact Brad Deery. One of our helpful sales team will be happy to chat with you about the upcoming XT5, one of Cadillac's pet projects and one that is about to come to life here very shortly. Just call us today.