Eldridge Area 2020 Chevrolet Silverado 1500

View Inventory
Vehicle Overview
The 2020 Chevrolet Silverado 1500 races onto the light duty truck market this year with a brand new 3.0 turbo diesel engine that smacks the competition out of the picture with a swift and decisive victory. Brad Deery Motors is here to give you a full review of the 2020 Chevrolet Silverado 1500 near Eldridge, serving Eldridge shoppers with the type of information you need to have in order to buy and feel great about it. let's open up the doors of the 2020 Chevrolet Silverado 1500 and see what this massive truck looks like.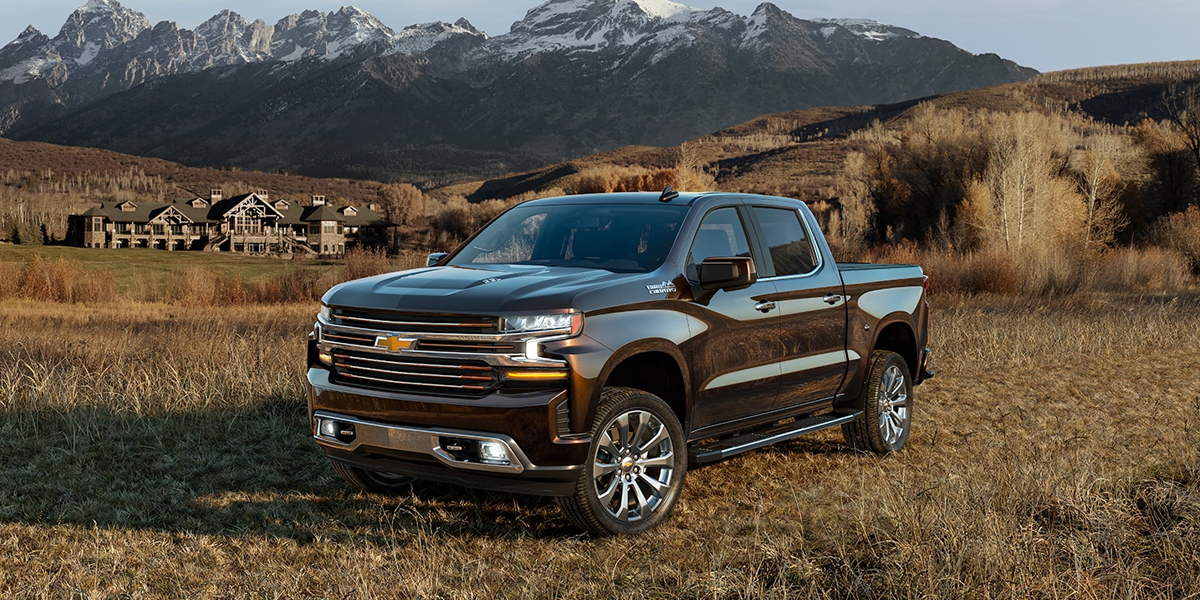 Exterior - 2020 Chevrolet Silverado 1500
Brad Deery Motors is serving Eldridge shoppers with great deals on the 2020 Chevrolet Silverado 1500 near Eldridge so that you can take advantage of the amazing exterior features of higher trims (if you want them). Your basic WT starts out with steel wheels, but then you've got off-road tires and premium wheels on the High Country. You'll also find LED headlights starting on the LT trim. And things on the RST get really fancy: power-release tailgate and lighting in the truck bed itself.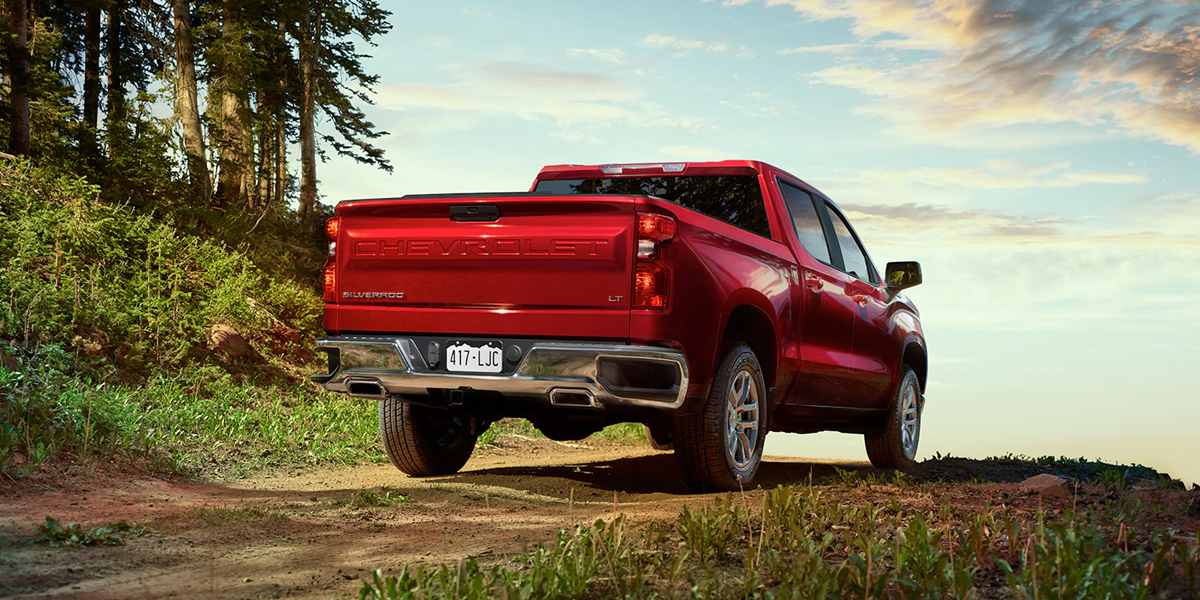 Interior - 2020 Chevrolet Silverado 1500 near Eldridge
As always your interior will depend on your trim. The reliable Work Truck (WT) features your basics like a nifty 6-speaker entertainment system, durable cloth seating, and basic color schemes for an old school pickup truck feel. Your 2020 Chevrolet Silverado LTZ gets luxury features like leather upholstery, leather-wrapped steering wheel, and dual-zone auto climate control. Heated and ventilated front seats are also available on higher trims, and you'll also have more color options on higher trims, along with chrome accents and alluring badging. Features like climate control, soft seating, and softer touch materials on your dash are the standard on higher trim levels. You can still get a rough, outdoorsy Silverado 1500 if you want to, or you can go with an ultra modern, luxury interior that really gives the whole family something to look forward to when they go out for road drives in this thing. It's perfect for luxury or for the tough jobs.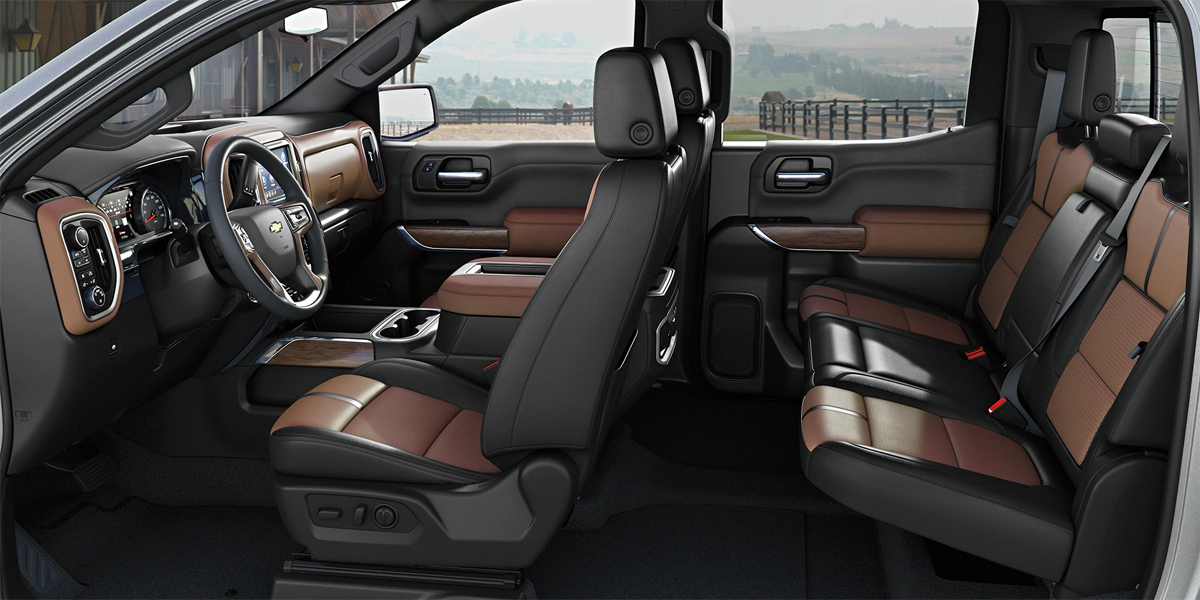 Mechanical - Chevrolet Silverado 1500 specs near Eldridge
The higher engines are joined by a 10-speed automatic transmission with heavenly precision and smooth shifts that never fail to impress. It's a mechanical makeup fit for a king. Mechanical innovations are impressive on the 2020 Silverado 1500. 4X4 systems are active on higher trims and serve up premium performance. A Z71 suspension package can really spice up your performance as well. With a more rigid stance on the road, you'll feel the ultimate level of performance by your 1500.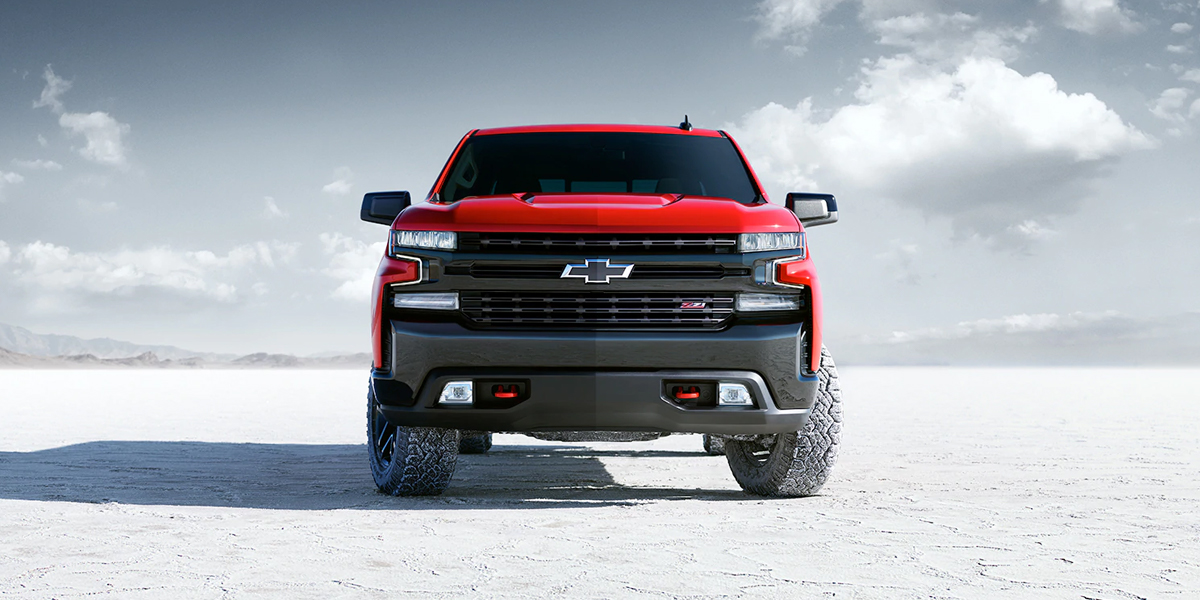 Powertrain - Chevrolet Silverado 1500 specs near Eldridge Area
The Work Truck is handsomely powered by a 285 horsepower 4.3-liter V6 engine. Then the LT Trail boss gets a 5.3-liter V8 engine good for 355 horsepower and 383 lb-ft of torque. The brand new 3.0 turbocharged diesel engine has a horsepower rating of 277 and 460 lb-ft of torque. Its powerful gas engine counterpart rates at 410 horsepower and 460 lb-ft of torque via a 6.2-liter V8 engine.
We all know that a light duty pickup truck has to live up to a certain standard to be considered a "good" truck. The Silverado 1500 is more than a good truck. It's one of the best, if not the best, in its class, and even folks who don't buy it wouldn't argue with that statement. If you want a top of the line, cream of the crop truck, the Silverado 1500 is the real deal. It's built for controlled performance, efficiency, and comfort.
Safety - 2020 Chevrolet Silverado 1500 dealer
A massive number of safety features are standard on the 1500 this year. Chevy has really ramped up its driver-assist feature menu with blind spot monitoring, lane keeping systems, a whopping 15 camera angles via a rearview backup camera, and even automatic emergency braking with pedestrian detection. That is one life-saving feature you will never regret grabbing on your truck. As we all know, trucks have benefited mightily from the new camera angles on camera systems. That's because in days gone by, trucks were simply difficult to drive because of visibility. Those days are gone! Thanks to a full view of the exterior of your pickup truck, you'll never have to worry about a fender bender (or worse) again. Your truck can even respond in situations that you fail to and intervene with braking or steering adjustments. Overall, the new Silverado 1500 has better safety features than it has ever had before.
Contact Us Today - 2020 Chevrolet Silverado 1500 dealer
Brad Deery Motors is proud to offer tremendous savings on the 2020 Chevrolet Silverado 1500 near Eldridge this year. Our deals are serving Eldridge shoppers with more reasons than ever before to get with the full-size pickup models this year and take one home. The Silverado 1500 is one of your prime examples of what a true full-size looks like. It doesn't take its light duty lightly at any time of the day or night. And with a power tailgate option, it's going to make life a lot easier for you truck owners out there. Get into the Silverado 1500 spirit this year and take one home!