Dubuque Area RAM Truck Dealership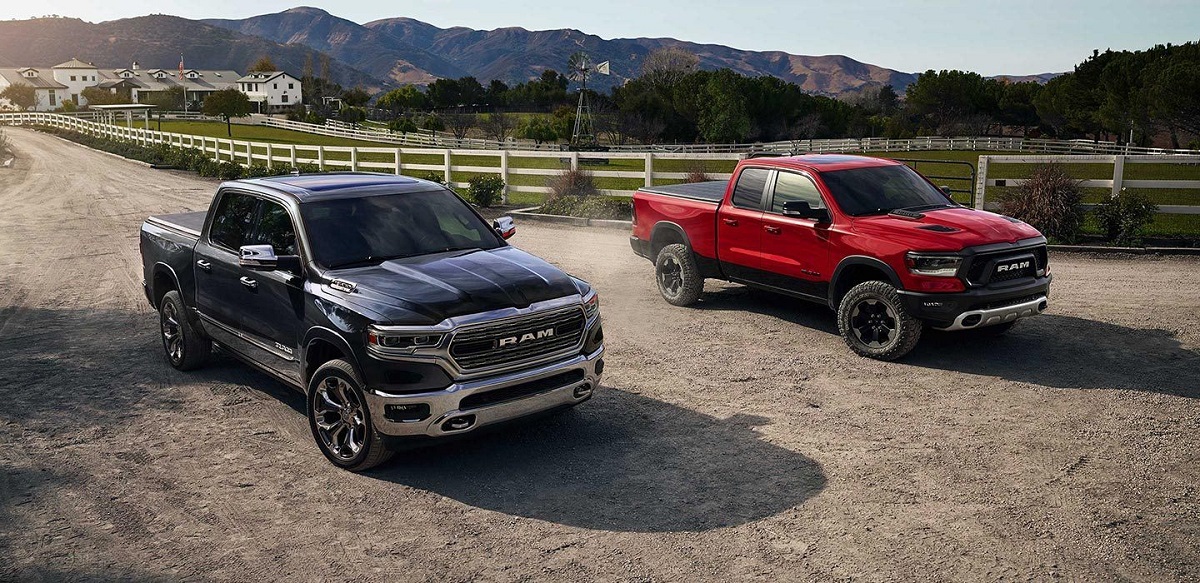 View Inventory
The American people are catching on to the way that products are being marketed to segments and looking at off-label uses for the same quality products. RAM trucks are one of those legendary quality brands that have huge appeal to men who need them for work. However, a growing segment of drivers are catching on to the fact that these trucks are just so well made and designed to haul heavy loads and run under heavy duty cycles that they are the best overall value for even daily driving. If you look beyond the kneejerk predictable consumerism that work trucks are only for work, you can come out with a really smashing deal. Brad Deery Motors is one of the few dealerships to publicize the fact that work trucks are a great value for all consumers. As a reputable RAM Dealer near Dubuque, Iowa, we feel that consumers should have full disclosure instead of following mindless consumer behaviors. When we think intelligently about how our trucks can work for us instead of working hard just to own a truck, even more opportunities come to mind. The truck owner has so many business and handyman avenues for generating some extra income in his spare time. Having an athletic and muscular truck is exactly what you need if you are a built and strong man.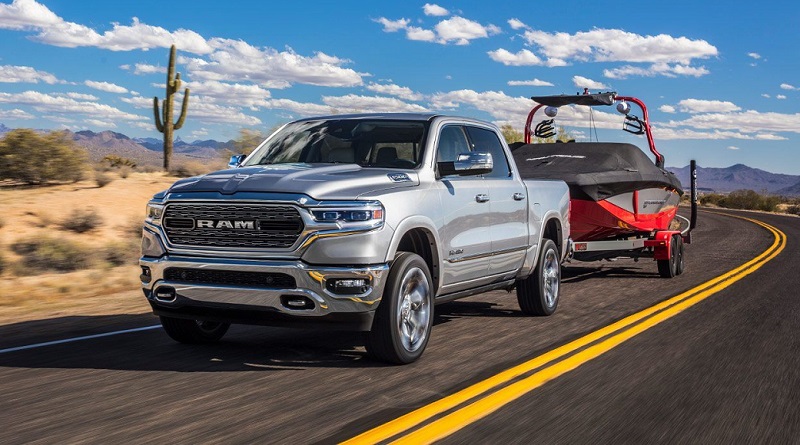 Brad Deery Motors takes pride in serving Dubuque Iowa and the surrounding regions. We are a family business with a racing legacy that calls this area our home. We opened our doors to the public to share our enthusiasm for automobiles decades ago and have grown into a large family of dealerships. Managing things right from our intimate knowledge of all things automotive and securing the capital to build large businesses in the area has led to major benefits for the entire community. Instead of living in some desolate third world country, Dubuque, Iowa, residents have the privilege of full-service and high-volume discounts at their convenience. In order to keep our customers happy, we strive to offer as many specials and discounts as possible. Our friendly sales staff are always knowledgeable about the factory incentives available for particular models and the best times of the year to snag a deal. We are dedicated to customer satisfaction and retention above everything else because it is only when You are happy that we can have any faith in return business. Unlike online retailers, we are accountable and invested in a particular area. It is in our interests to maintain a spotless reputation and to go above and beyond to please the needs of all our friends visiting our RAM dealership.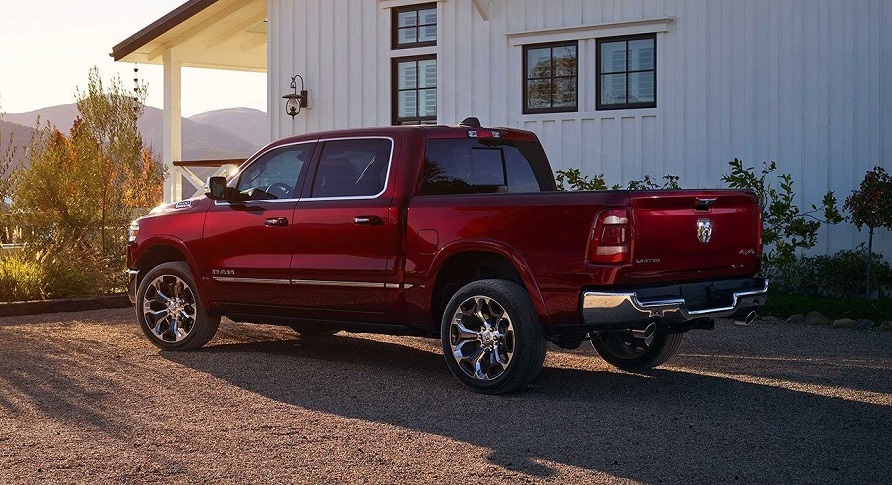 When you need instant approval to take care of your truck shopping and get to work, our RAM truck dealership is your destination. We have been serving Dubuque Iowa with easy financing and streamlined truck buying services for decades. You can count on Brad Deery Motors to solve your financing problems even if you have bad credit. Many lenders today are willing to take the risk of financing one of our vehicles to people with bad credit because they know the quality is there if they have to repossess it for defaulted payments. If you are able to prove your creditworthiness by your current employment and solvency, a few auto lenders are willing to forgive your previous sins and provide you with a second chance.
Although we are never able to guarantee that you will qualify for an auto loan, we feel confident that someone will make a deal with you. For this reason, no one should ever be embarrassed or prejudiced regarding the right to own a new vehicle. Any working-class driver with a decent job can qualify and drive away in the car of their dreams. Bankruptcies, some late payments, and other black marks on your credit history are not going to make it impossible in most cases. Our financing department is also very skilled at helping customers raise their credit scores by advising them to pay off their revolving credit debts and finding co-signers who are willing to vouch for them.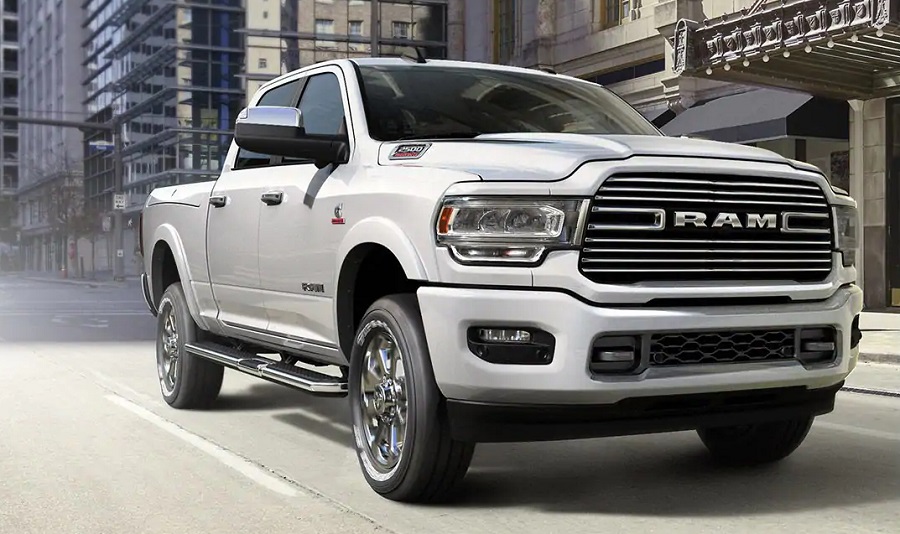 Our technicians have access to crates and crates of special tools. They have tool boxes that are worth more than homes in the region. We also arm them with state-of-the-art diagnostic computers that are able to interact with every device on your truck. This helps them pinpoint and repair electromechanical issues with ease. Whether you need oil changes, new brakes, tires, exhaust systems, driveshaft repair, gasket replacements, a tune-up, or HVAC service, we have you covered.
Locals consider our RAM truck dealership to be the top RAM Dealer near Dubuque for many reasons. The number one reason is the talent of our automotive service department. We search out the most qualified candidates for our team who have years of experience working on a variety of makes and models. We then develop their skills by sending them for ongoing factory training to become RAM truck experts. Only an authorized RAM truck dealership has access to the exclusive factory data and tools that make comprehensive repair and maintenance possible. When you need service on your vehicle, you need the authorized RAM Dealer near Dubuque.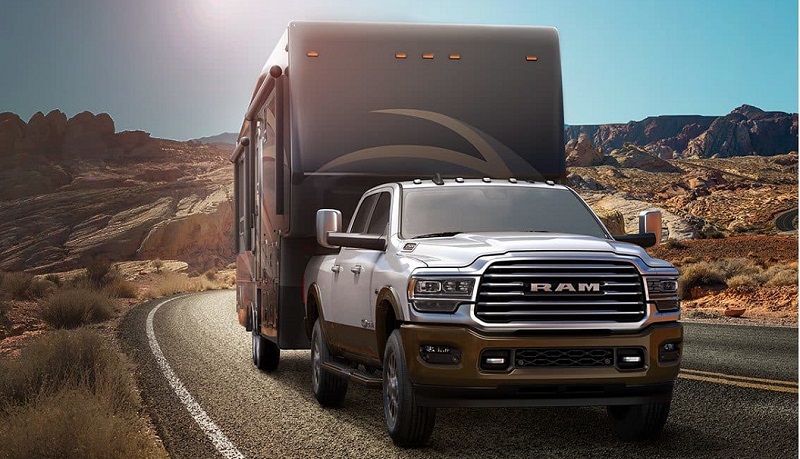 Please call or contact us online today to schedule your truck for expert automotive service and repair. We are well invested in serving Dubuque Iowa and accessible from all over the area.
*This web content is for informational use only. Please contact our dealership for current details.