Dubuque Area 2020 Ford Super Duty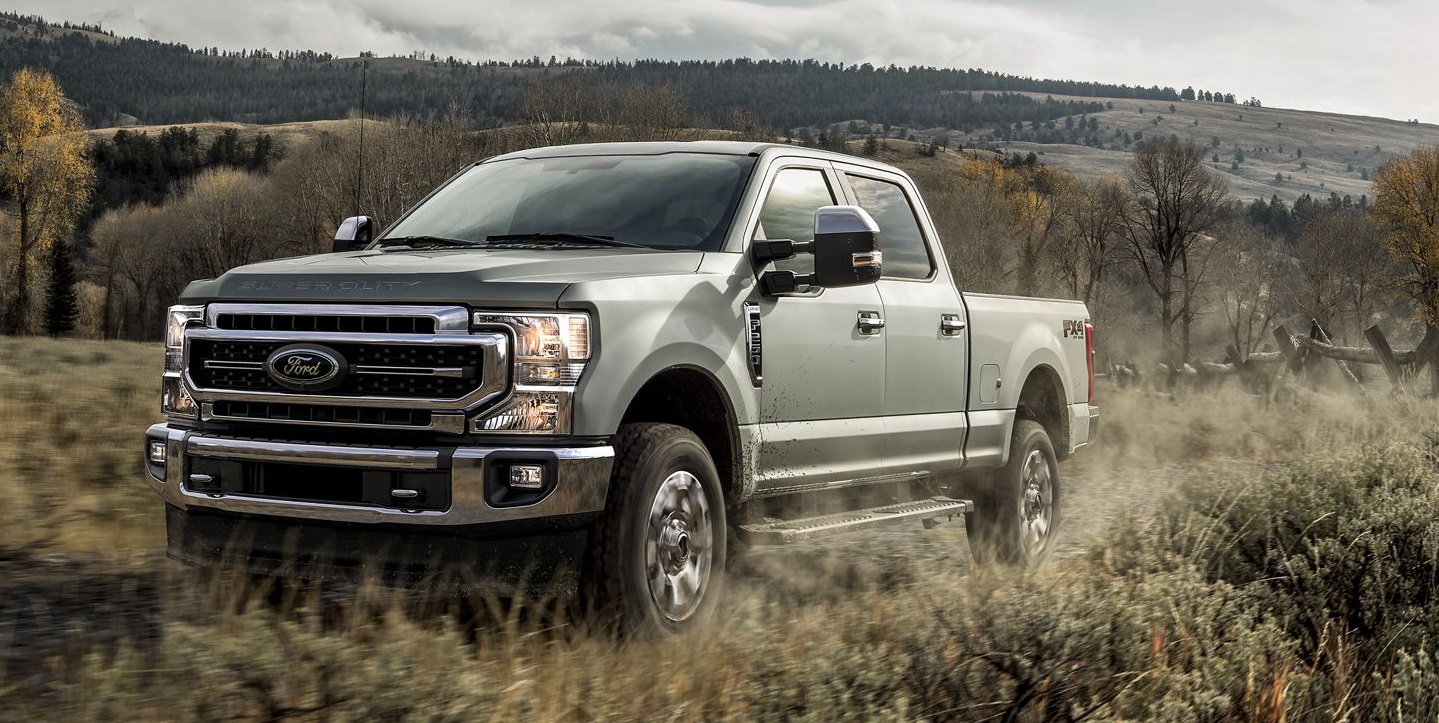 View Inventory
Vehicle Overview
The 2020 Ford Super Duty comes in three variations: the Super Duty 250, 350, and 450. There's no such thing as an "average" Super Duty, though. Each one of these beasts will revolutionize the way you get things done, give you unparalleled luxury, and throw in work features for towing and hauling that you'll think were developed a decade in the future and then sent back to 2020 in a time machine. For a glorious work truck that is ready for duty, look to the 2020 Ford Super Duty in the Dubuque area. The folks here at Brad Deery Ford are here to give you a summary of the most prominent features of the truck and then tell you how you can drive it home today for yourself.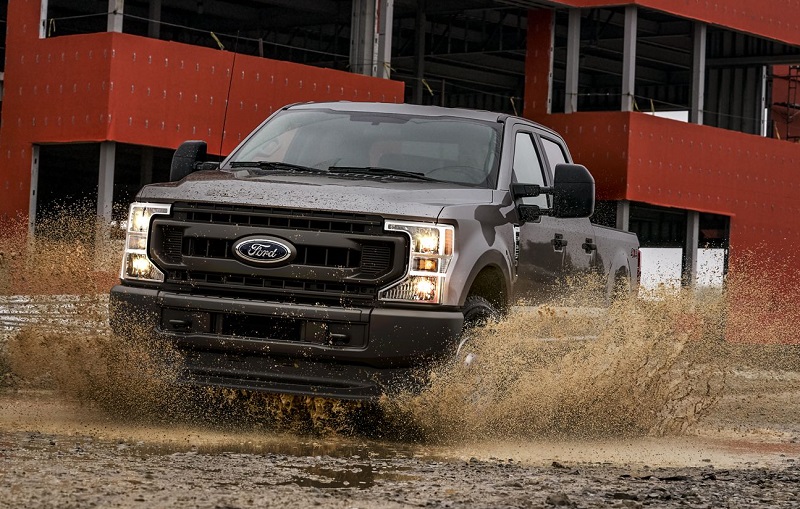 Exterior - 2020 Ford Super Duty
The front ends of every single variant have been restyled to reflect the more aggressive, ultra modern mission of the new 2020 Super Duty line. It's broader and more assertively designed with a set of LED headlights to light your way and give you enhanced lighting convenience. Expect a wide array of bed sizes to give you plenty of homework to do and color options that include Oxford White, Race Red, and Velocity Blue. The sharp, otherworldly good looks of the Super Duty match its invincible power as well. It's a truck that will be the envy of all who see it in the Dubuque area.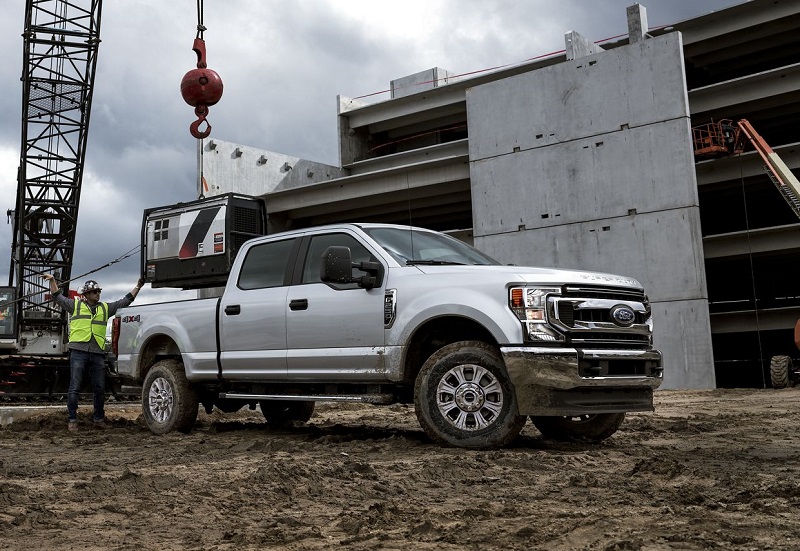 Interior - 2020 Ford Super Duty near Dubuque
The spacious, perfectly organized interior of the 2020 Ford Super Duty near Dubuque was built for productivity and comfort. Its standard 8" touchscreen infotainment system runs with Ford's award-winning SYNC 3 system and boasts a legion of features that help you with towing and hauling. Advanced camera angles are available in order to help you maneuver your beast more easily. A FordPass 4G Connect Wi-Fi Modem is standard this year, finally giving in to the idea that tech should be free. It just should be, especially in a vehicle of this price range, and we're thrilled to see Ford hook us up in 2020. We don't have space to cover all of the interior features of the 2020 Ford Super Duty near Dubuque, but we strongly encourage you to contact Brad Deery Ford to find out all the finer things about this luxurious interior (yes, there will be standard leather on higher trims).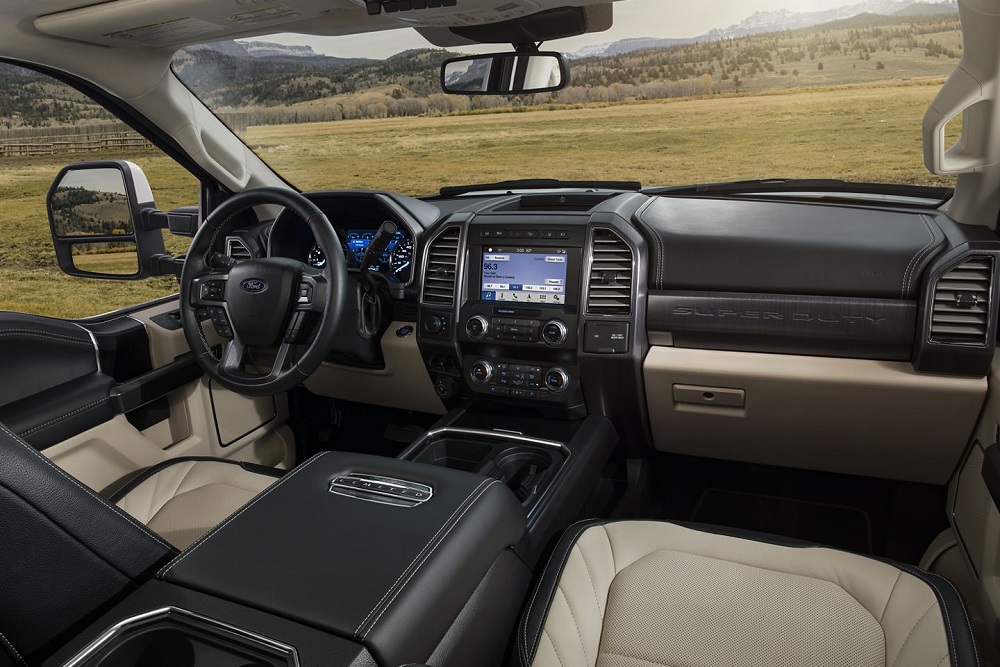 Mechanical - Ford Super Duty specs near Dubuque
The 10-speed automatic engine is electronically controlled and built for pure precision. No matter how much you're towing or hauling, the Super Duty is going to make it look easy without even breaking a sweat. There's not a single thing missing from the new suspension systems either, as they get an incredible redesign by the folks at Ford. Here in the Dubuque area, you can't buy a better high powered pickup truck from Brad Deery Ford.
Powertrain - Ford Super Duty specs near Dubuque IA
The Super Duty boasts higher tow ratings than any other vehicle in its class thanks to its class of high-powered engines. To give you an example, the Power Stroke diesel 6.7-liter V8 engine configuration gave you an amazing 450 horsepower and 935 lbs-ft of torque last year, but that's going to get upgraded this year and will top 35,000 pounds maximum tow ratings according to Ford. Its max payload will clock in at 7640. With that kind of power behind you, you can accomplish anything. The raw physicality of the Ford Super Duty is to be respected and maybe even a little feared (if you don't own it).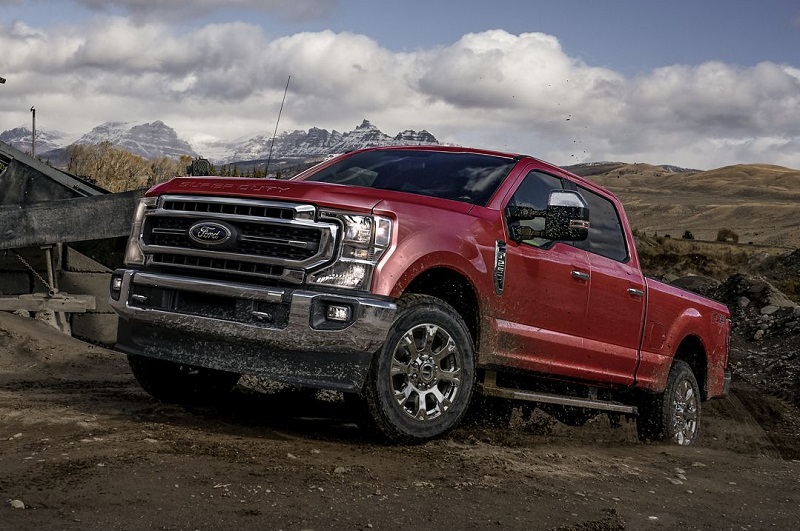 Safety - 2020 Ford Super Duty dealer
The final redesign is on the safety configuration on the 2020 Ford Super Duty near Dubuque. Ford has gone back and made an already award-winning safety system even more comprehensive in 2020. You get pre-collision assist with automatic emergency braking, BLIS (Blind Spot Information System), adaptive cruise control, and Pro-Trailer backup assist, to name just a few of the dozens and dozens of driver-assist features that will watch over your Super Duty as it breaks records. Thanks to Ford's additions to the safety lineup, we can safely proclaim the Super Duty as one of the safest trucks on any road today. It's impressive.
The Ford Super Duty has always been a miraculous invention, a giant among lesser pickup trucks. This year's Super Duty gets a complete overhaul on its design and technology systems, and the results are stunning. You're going to want to get your hands on this one as soon as possible. Choose from any of the tons of trim options, and you're never going to go wrong as long as it's a Super Duty. Please call Brad Deery today to schedule a test drive of the brand new workhorse from Ford. This one is going to make your 2020 a lot easier to conquer.