Dubuque Area 2020 Chevrolet Impala

View Inventory
Vehicle Overview
Dubuque area car lovers can rejoice. The new 2020 Chevrolet Impala near Dubuque is finally here and ready to show off its new trim lineup. You'll find the new 2020 Chevrolet Impala to be flashier this year than in the past, with exterior style that has touches of modern times mixed in with its signature look. It's both the best of retro and future mixed in together for big, bold sedan flair. If you loved the Impala in the past but haven't owned one for many years, it might be time to come back into the Impala family. It has a rich, storied history in American cities, representing a luxury sedan style that doesn't break your piggy bank and is accessible to many millions of people. It's there if you want it in 2020 from Brad Deery Motors. We love it, and we hope our Dubuque area shoppers will as well.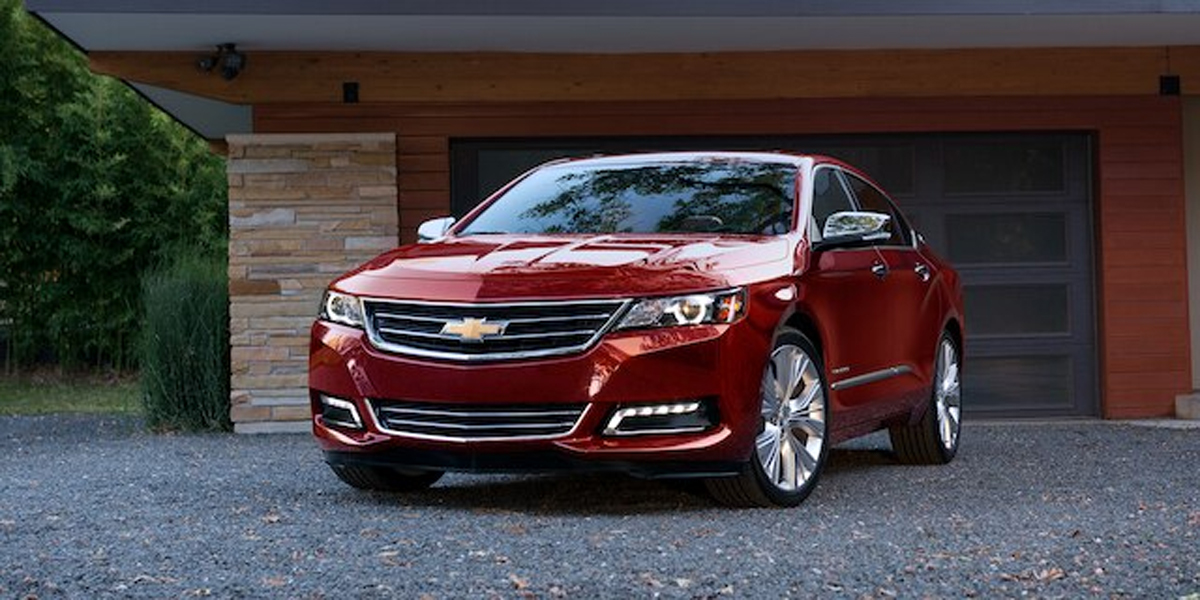 Exterior - 2020 Chevrolet Impala
The base model Impala is full of crisp lines and premium chrome accents that make it look unlike any other Impala in the past. It's still long and muscular, but boy has the 2020 Chevrolet Impala evolved to reflect its era now. You can even get a sunroof on your Premier trim if that's your thing, bringing the outdoors inside the Impala for a breath of fresh air during some cruising time in the Dubuque era. It's a grown up Impala for a grown up generation of people who loved the Impala in their youth, but best of all, it's one of the most affordable upscale full-size sedans in the world. It's within the reach of many customers here at Brad Deery Motors.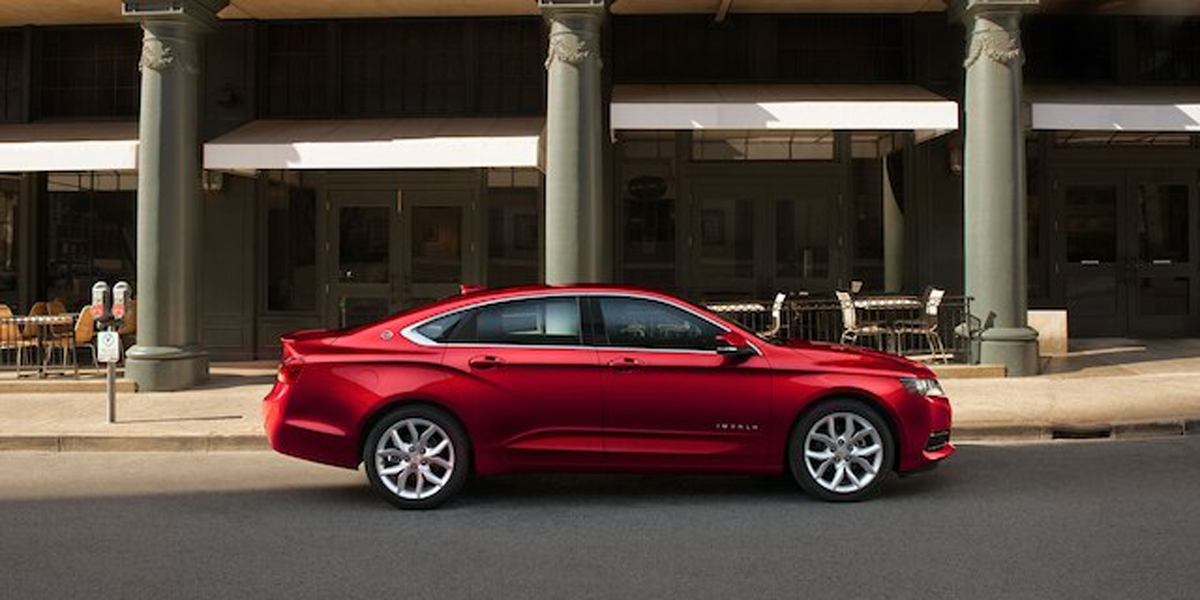 Interior - 2020 Chevrolet Impala near Dubuque
The LT and Premier trims are two distinct styles of Impala, but you'll find that they both offer a nice, cozy, quiet interior that gives you a spacious rear seat area and a massive amount of trunk space. New technology, like the 8-inch touchscreen infotainment system, lets you use Apple CarPlay and Android Auto in your Impala. You'll also get upgraded navigation features on your Premier if you choose one of their add-on packages. The LT gets faux leather/cloth seating, while the Premier sports all leather upholstery for a more upscale look. There's a nice stereo system that you can grab, too, to ramp up your entertainment in your 2020 Chevrolet Impala near Dubuque.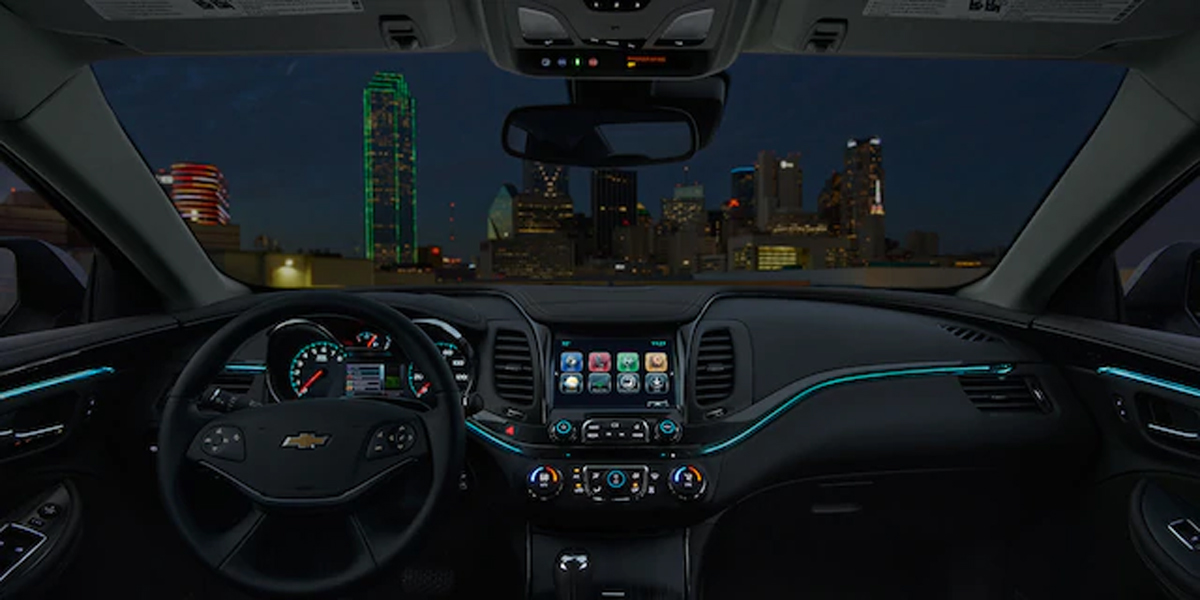 Mechanical - Chevrolet Impala specs near Dubuque
A standard 6-speed automatic transmission mates with your single engine option for a near perfect combination on the mechanical side. Handling the new Impala is a pleasure as always. For a big sedan, the Impala has always taken curves and handled hills well, allowing you to enjoy the city drives and country drives alike. You can go anywhere in your Impala. The Dubuque area is yours to explore.
Powertrain - Chevrolet Impala specs near Dubuque IA
The 2020 Chevrolet Impala near Dubuque gets a turbocharged V6 engine this year, good for 305 horsepower. That's not quite on the level of a performance sedan, but when you compare the horsepower to the price of the Impala, you realize you're getting something very close to a performance sedan at a much lower price. That spells value for our customers here at Brad Deery Motors.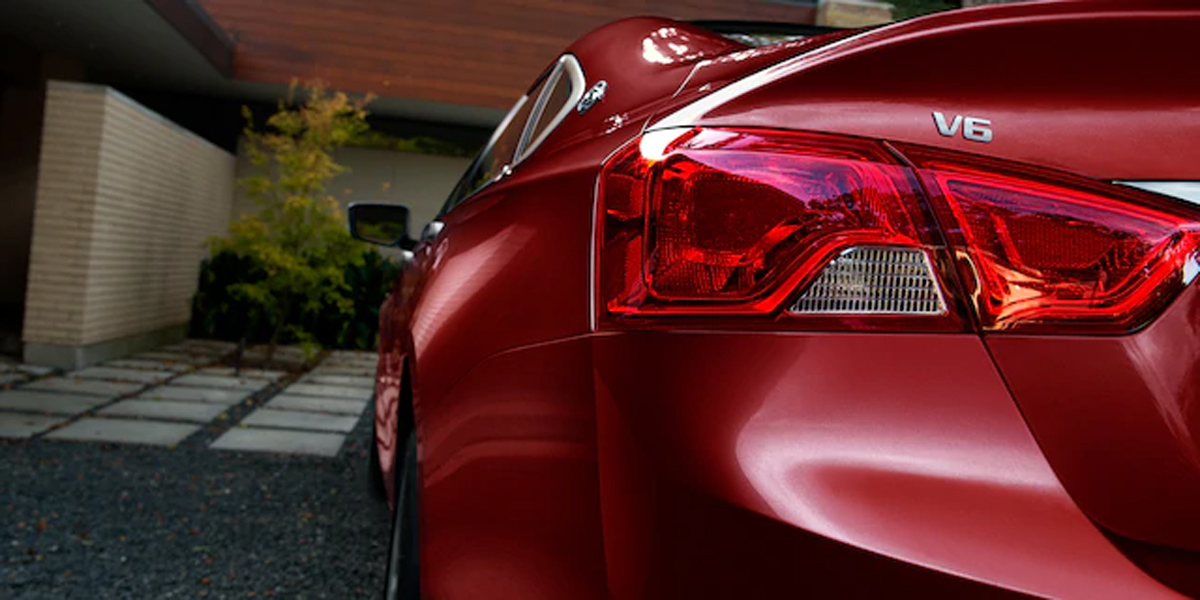 Safety - 2020 Chevrolet Impala dealer
Chevrolet has given you many standard safety features, but we'd like to encourage you to look beyond the standard features and consider grabbing a driver confidence package as an add-on. It will add so many more driver-assist features on your Impala: blind spot monitoring, lane departure warning, forward collision warning, and even adaptive cruise control, all added to your Premier. This package also gives you some exterior upgrades, such as 20-inch wheels. We all know that the Impala looks better with bigger wheels, and that package is a great upgrade, very affordable. Just ask us about it when you call us to discuss the brand new Impala's safety features. There's much more we'd like to share with you, and we can even show you the features up close during a test drive.
Contact Us Today
The 2020 Impala is now a legend in its own time, a vehicle that you can outfit for value, or that you can completely deck out in modern features for a more upscale luxury sedan feel. You're going to love the massive amounts of space that you get, the smoothness of the drive, and just the pure joy of being an Impala owner. As we've mentioned, the Impala has always been something of a legend in city environments. People have loved it for decades, and they'll love it for decades more. It's one of the few big sedans you can drive without people wondering why you opted for one of those "bigger sedans." The Impala manages to be big while still compacting that style down into a much cuter, more upscale vibe. If you love what you've read about the Impala, please get on the phone with us today to schedule a test drive. We'll help you pick out your trim, take it for a spin, and demonstrate all of the cool new things the Impala can do. For starters, there's more tech and safety features than ever before, with an eye for modernity. When you're ready to drive this new generation of Impala, just give us a call.
*Article for general informational purposes, for complete details please contact the dealership.