Dewitt Area 2020 Jeep Renegade

View Inventory
Vehicle Overview
Rugged good looks and a proven track record for rough and tumble play, the 2020 Jeep Renegade brings us one of the most capable and user-friendly vehicles from 2020. This subcompact SUV stirs the pot and brings us unbelievable transformations. The awesome highlights from this year include quality materials, plenty of passenger leg and headroom and a well-rounded vehicle. Visit Brad Deery Motors to learn more about what we have to offer. Our inventory changes regularly, and we keep new and glowingly attractive models on the car lot for your convenience.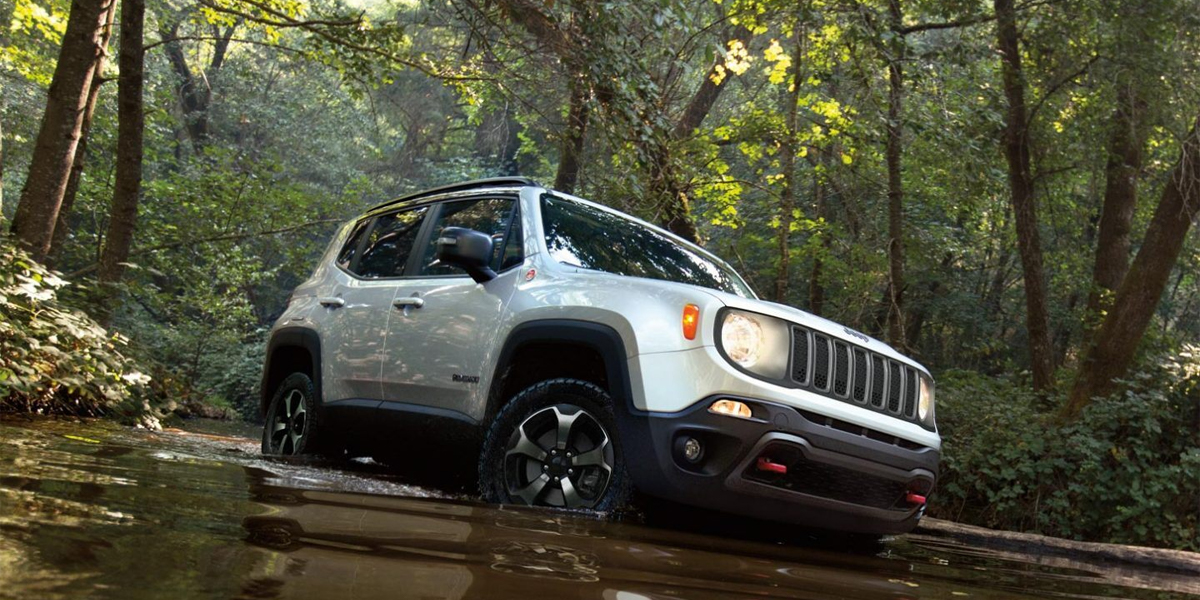 Exterior - 2020 Jeep Renegade
In terms of exterior, you have a design that you've come to expect from Jeep, but they have designed it with modern appeal. It looks rugged, and it will stand out on the road. In fact, how many people driving down the road don't know how to recognize a Jeep? These are some of the most recognizable cars on the road today. You have two available sunroof options that give you the sense of freedom. You can remove these panels to enjoy life in the open air. Why shouldn't we get a sense for this and experience it? Drop down to the pavement, and you will have the option to choose from nine different tire rim styles. You can choose anything from contemporary to capable. Check out our dealership. We're serving Dewitt Iowa, and we would love to help you with your next vehicle.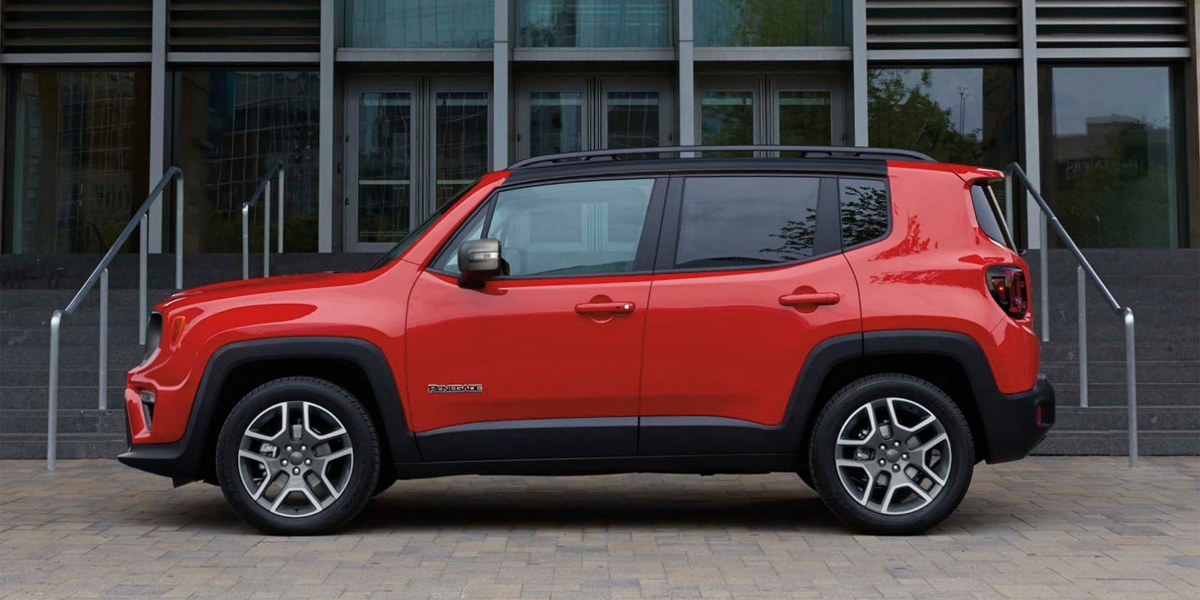 Interior - 2020 Jeep Renegade near Dewitt
Featuring top-notch and quality cabin materials, the Jeep Renegade fosters a feeling of excellence right from the start. Meanwhile, you have an infotainment system that keeps everything simple and straightforward. Further to the back of the Renegade, you have a spacious cargo space, and at the same time, you never feel like you don't get enough legroom with the 2020 Jeep Renegade near Dewitt. One of the things that car buyers will love about the interior of the Jeep Renegade? It's fun! Everything about this vehicle screams a fun style and appearance, and you get odd shapes with toyish trimmings. A fun and undeniably cool interior that will draw you in with its brightness. Car shoppers will like this vehicle because the interior doesn't use cheap materials that feel low-grade on the hand. For a car in this segment, in fact, everything shoots far above the bar of excellence.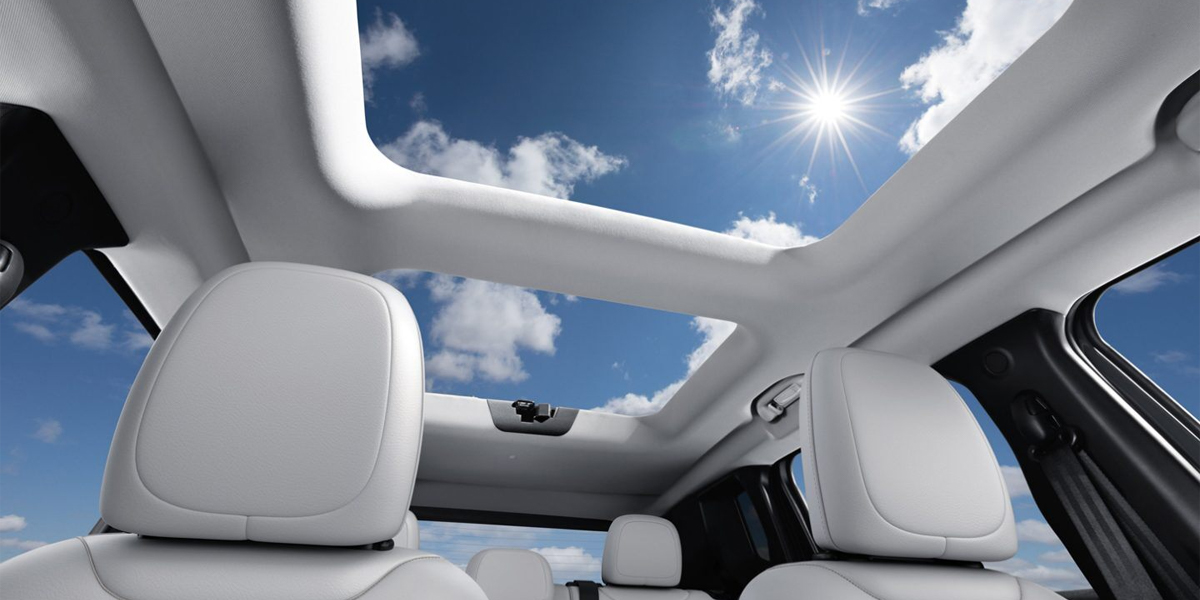 Mechanical - Jeep Renegade specs near Dewitt
As expected with all-new Jeeps, you get a subcompact SUV full of technology that only serves to make your experience on the road even more thrilling. First, you have the Uconnect system, which lets you jam out to your favorite tunes, receive and send phone calls, get guidance from the navigation system and use Apple CarPlay or Android Auto. With the mechanical of this vehicle, you can happily announce that expectations were exceed. Through the technology on Uconnect, SiriusXM Guardian will send you a monthly report on the health condition of your vehicle. The goal here is to stomp out any problems before they have the chance to materialize. Using the remote start system, you can turn on your vehicle through an app on your smartphone or using your smartwatch. For that blistering cold morning, this keeps you from having to go out into the freezing cold. You can warm it up from the comfort of your home.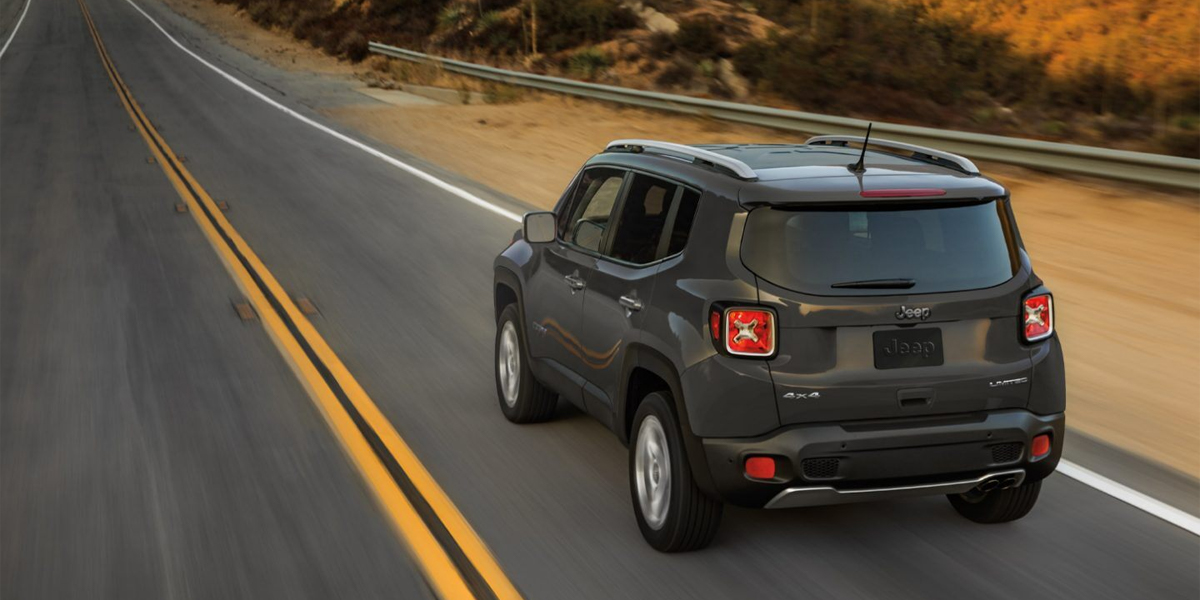 Powertrain - Jeep Renegade specs near Dewitt IA
How would you describe the 2020 Jeep Renegade near Dewitt? You'd probably call it geared and loaded for thrills. The adventure you always wanted happens when you get behind the wheel of this exciting 1.3-liter Direct Injection Turbo with astounding performance and mindblowing efficiency. You can choose from two engines. Either you can choose the 1.3-liter four-cylinder turbo engine, or you can choose the 2.4-liter tigershark engine. You will have a ticket to infinite realms of fun and adventure that never stop. The 2020 Jeep Renegade has attained a legendary reputation for off-roading, and that won't change much in 2020. Brad Deery Motors brings you the ultimate in off-roading capabilities, and this subcompact SUV brings you tons of reasons to ask about it on our lot.
Safety - 2020 Jeep Renegade dealer
When danger yawns around the next turn, the Jeep Renegade keeps a calm and cool head. Over 70 standard safety features serve to distinguish this vehicle from all the other choices on the highway today. You have a fun toy for off-roading, but the Jeep Renegade never compromises your peace of mind for even one second. This car prepares for whatever might come its direction, and it will head off the danger. The safety features of this Jeep include adaptive cruise control, blindspot monitoring, full-speed forward collision warning system and parking co-pilot. You don't have any shortage of great safety features that will put the wall of defense around you and your family.