Davenport Area 2020 Jeep Cherokee

View Inventory
Vehicle Overview
The Jeep Cherokee is a vehicle you may want to consider buying if you're in the Davenport area, and you desire a sturdy SUV. The Cherokee has high rankings as number 12 on the US News website's list of compact SUV models. Its highest ratings are in safety and performance. We've gathered a collection of features it has, and we'll share them with you here. You can go over them and then test-drive the Cherokee at the dealership in the Davenport area. You can ask Brad Deery motors any questions you might have about additional features, trim models and the like. Ask Brad Deery Motors about additional options and features you might have with the model.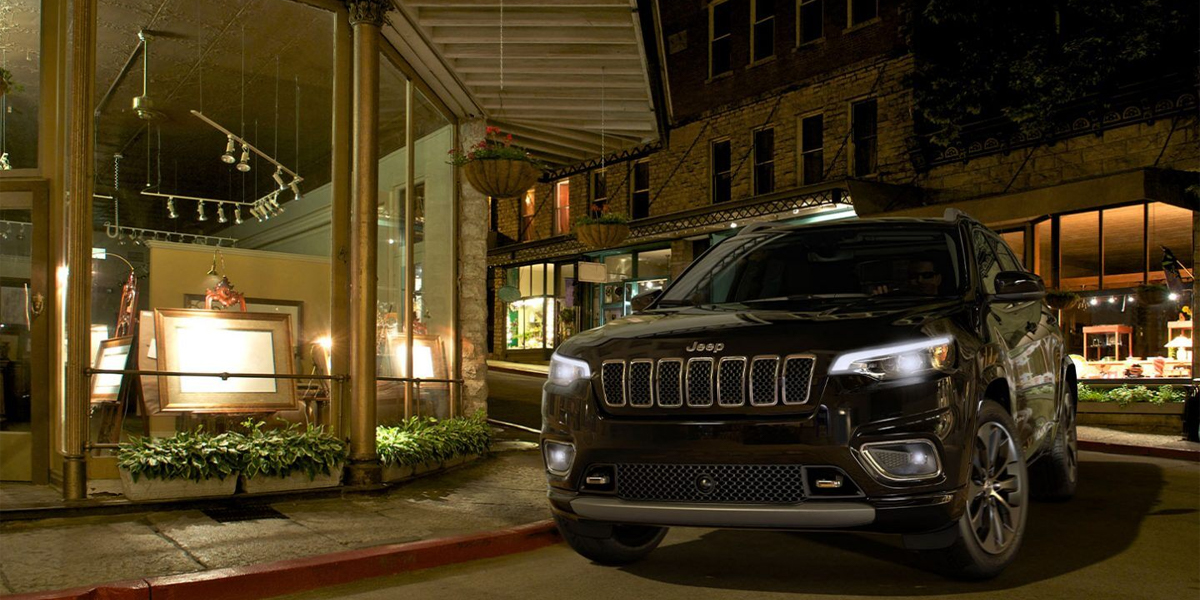 Exterior - 2020 Jeep Cherokee
The Cherokee's exterior is quite lively. The color choices that you have are vibrant and full of personality. You can choose colors such as Spitfire Orange Clearcoat or Shade Blue Clearcoat if you want to have a colorful presence. Colors such as Bright White Clearcoat and Billet Silver Clearcoat are available if you'd rather present yourself with a little more elegance. Other exterior features include features such as the rear spoiler, privacy glass and power windows. The all-terrain aluminum wheels give it an extra special appeal that you will adore if you purchase one. Schedule a test-drive today so that you can get an up-close and personal look at the model.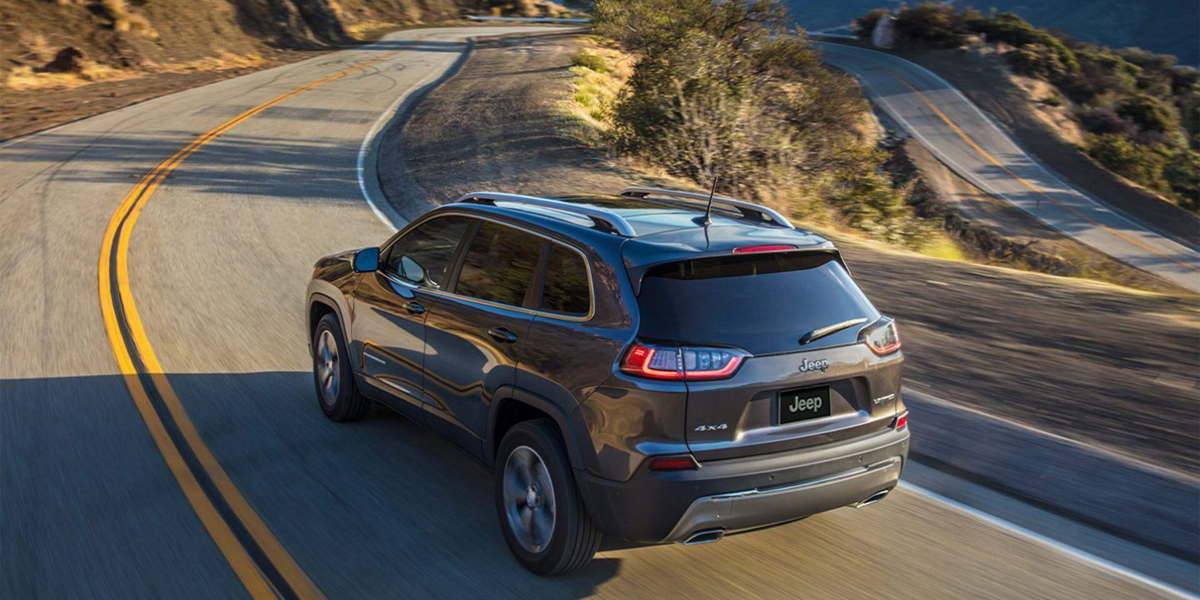 Interior - 2020 Jeep Cherokee near Davenport
The Cherokee's interior is equipped with an array of comfort and convenience features. A few of the features in its lineup are the power door locks and mirrors, leather-wrapped steering wheel, adjustable steering wheel and cruise control. The seating options include bucket style, heated seats and pass-through rear seats. Many more features come with this Jeep. You can request additional information from the sales rep you talk to when you visit the dealership in the area.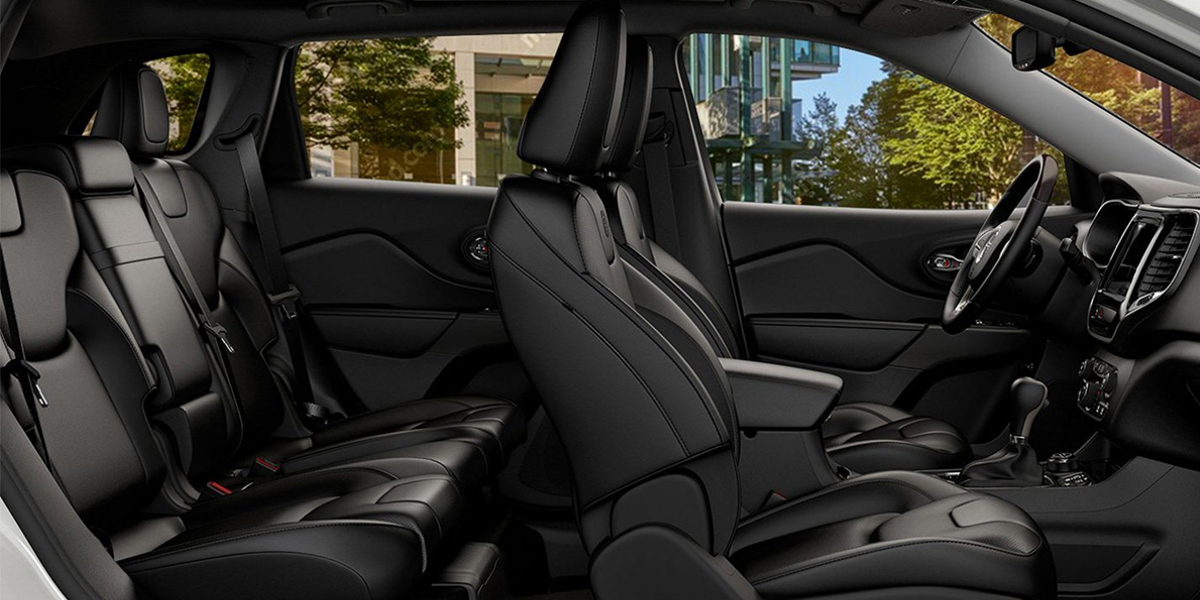 Mechanical - Jeep Cherokee specs near Davenport IA
The Cherokee has a heap of mechanical and technological features that are there to make your drive easier and more enjoyable. Apple CarPlay and Android Auto are there to keep you connected to your favorite music and applications. Navigation is a part of the lineup to ensure that you always get where you need to go. Amazon Alexa is a superior assistant that will help you find fuel stops and keep track of your car's overall health. The vehicle has many more technological features for you to enjoy. You can inquire about those features at the dealership in the Davenport area.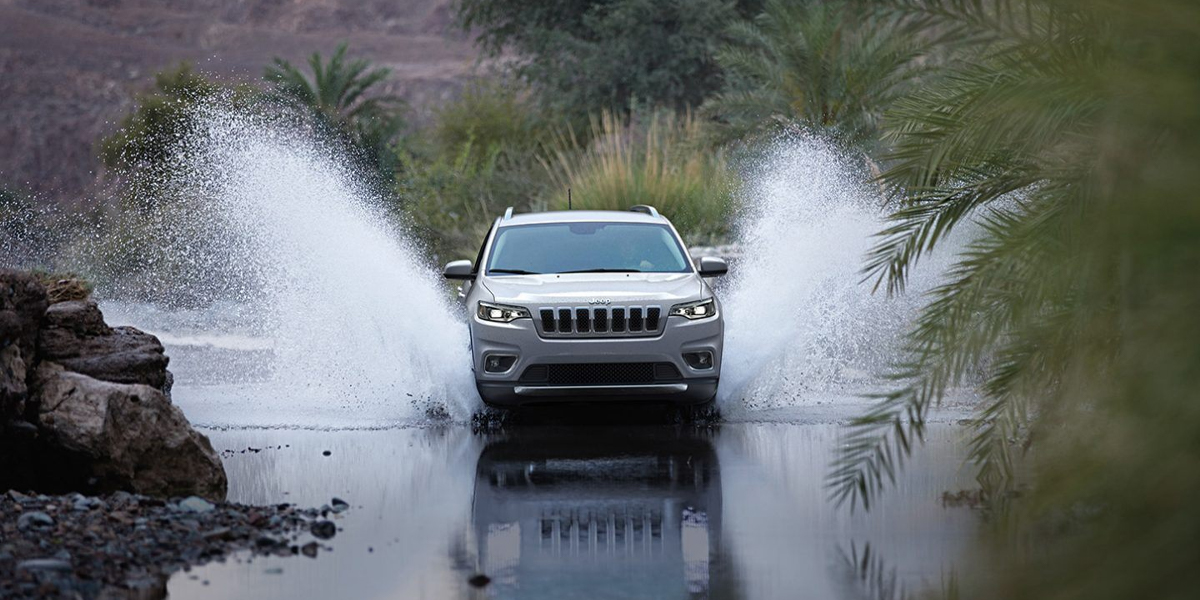 Powertrain - Jeep Cherokee specs near Davenport IA
Now, let's talk about the powertrain as I'm sure you want to know if this Jeep has what it takes to make you happy. We can tell you that it has a strong powertrain and several options from which you may choose the one that most appeals to you. The base model has a 2.4-Liter I-4 motor that will deliver 180 horsepower. If you're looking for something more powerful, then you might prefer to invest in the Upland model. The Upland model has a 3.2-Liter V6 motor that puts out a whopping 271 horsepower. The quick answer to the question of whether it has enough power is yes. You'll love its strength and its personality, as well.
Safety - 2020 Jeep Cherokee dealer
The Cherokee's highest scores were in the category of safety. The US News site gives it an overall safety score of nine points out of 10. It had good reason to give it that rating due to its lengthy list of protective safety options. Some of the key safety features on this model include features such as Adaptive Cruise Control, Keyless Enter 'N Go and Automatic Headlamps. You'll never have to remember to turn your headlamps on because they will do it when the time is right. The Keyless Enter 'N Go saves you time by allowing you to get in your car without having to worry about a key. The Adaptive Cruise Control is a revolutionary system that changes your speed and applies brakes to ensure that your following distance is correct. Many more safety features come on the Jeep Cherokee. You can find out more about those features by contacting the dealership and asking about them.
Take a Ride in the 2020 Jeep Cherokee Near Davenport
Now is the time for you to take a nice, long ride in the Jeep Cherokee. You've heard all the things that make it great, but you have to get behind the wheel to truly understand. Ask Brad Deery Motors in the Davenport area to take you on a test-drive so that you can assess the model. The sales rep will ride with you on a 15-20 minute trip. You can gauge its comfortability and test all the gadgets and feature it has. You'll have time to ask any questions you have about options and trim levels, as well. The next step after your test-drive is to visit the finance department and get the deal you want on a Cherokee of your own. Contact the dealership by phone or short form to get started. Someone will work with you to get in you the dealership and behind the wheel of your next dream vehicle.
*Article is for general informational purposes only. Please contact the dealership for additional information about the Cherokee and its pricing.