Davenport Area - 2019 Jeep Grand Cherokee

View Inventory
Vehicle Overview
A Jeep is a kind of vehicle you buy if you want a tough machine that can withstand any challenges you might have for it. It's the kind of vehicle you buy when you like to vacation and have fun, as well. You still want a ride that has class and power, however. That's why the 2019 Jeep Grand Cherokee is a superb choice for your next vehicle. It's the granddaddy of all your options when it comes to Jeep choices. The 2019 Jeep Grand Cherokee has the perfect mix of technology, body style, performance and comfort. That's why US News has it at number nine in the midsize SUV category. It earned glowing reviews in the performance and interior categories, and it earned a notable mention for its engine lineup. You can arrange a test-drive of the 2019 Jeep Grand Cherokee at Brad Deery Motors serving Davenport Iowa. Here's some additional information about what this classy Jeep has to offer.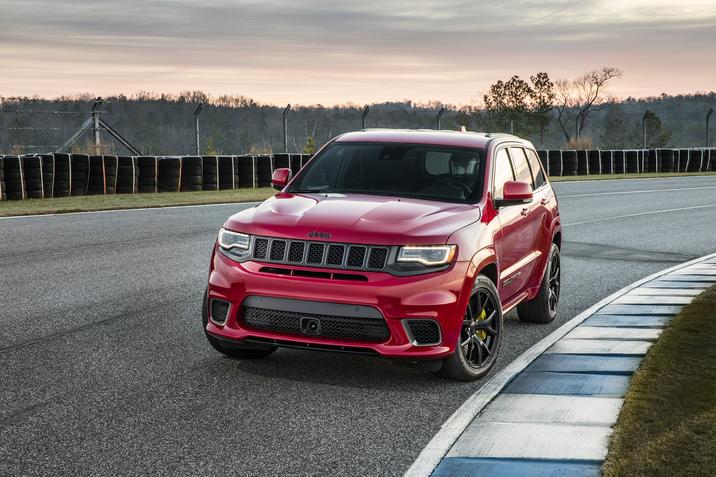 Exterior - 2019 Jeep Grand Cherokee
You will also get a kick out of the Grand Cherokee's fun exterior. The color options you have include vibrant options like Billet Silver Metallic, Bright White and Velvet Red Pearl. Its mouthy grille will let everyone on the road know that you're happy it's there. It gives the appearance of a smile, and other people will find it quite unique. Furthermore, the model will stand proudly on its dazzling 17-20-inch polished aluminum wheels. You'll also enjoy its fascinating light arrangement and its curvy, sleek body. There's nothing that you won't love about the Grand Cherokee, and other drivers will envy you until the end. Visit Brad Deery Motors serving Davenport Iowa to find out more.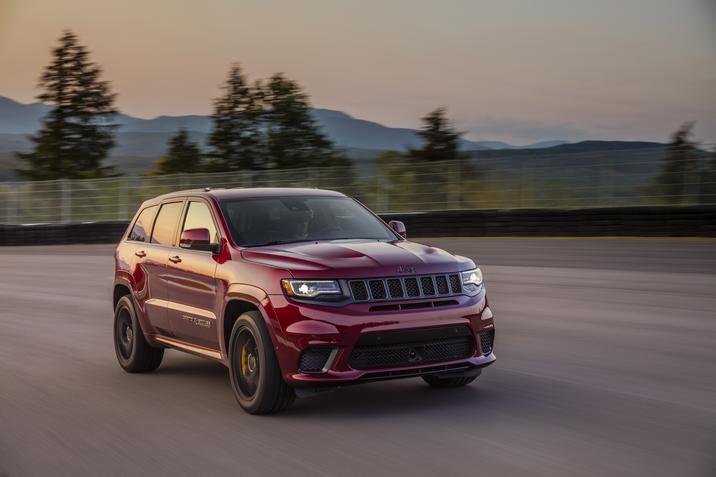 Interior - 2019 Jeep Grand Cherokee near Davenport
The interior of a Jeep is the first part of the vehicle you'll want to examine so that you know whether or not you can spend a long time inside of it. The manufacturer put a lot of heart into building the perfect interior just for you. US News rated the Jeep Grand Cherokee with an 8.4 score for its interior, which is way above average. You'll be delighted with all the features and benefits you'll find inside the cabin. Some of the features this model has to offer are doubly convenient. The Dual-Zone Automatic Climate Control is a prime example. The Dual-Zone Automatic Climate Control is there to ensure that you and your passengers have a comfortable ride the entire way. It splits the temperature into two compartments just in case you and your passengers like completely different temp settings. You'll also enjoy other interior features like the whopping 68.3 cubic feet of cargo space. You won't have to worry about bringing your things if you're planning a road trip because you'll fit exactly what you need into the cargo area.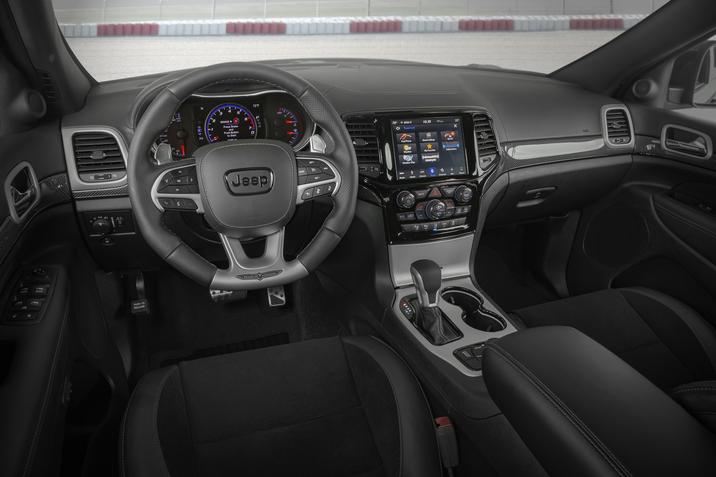 Mechanical - Jeep Grand Cherokee specs near Davenport
The technology and mechanical features are abundant on this model. You'll have a lot to play with and a lot to help you during your driving journey. It's jammed pack with technological features like the 7-inch full-color information display. The information display will keep you updated about everything in your car such as gas mileage, speed, engine specs and more. You'll also have Bluetooth, Apple CarPlay, Android Auto and more. These features will keep your experience hands-free and fun at the same time.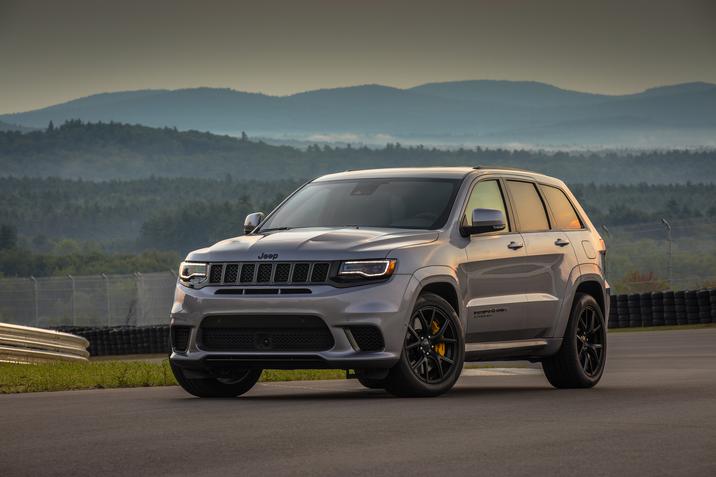 Powertrain - Jeep Grand Cherokee specs near Davenport Iowa
You don't have to worry about whether the Grand Cherokee is powerful enough to handle its business. The answer is an indisputable yes. The manufacturer made the motor options plentiful so that they could match your wallet if necessary. The most powerful option you can buy offers 707 horsepower. You know you'll get a kick out of that. If your wallet won't allow you to go that deeply, you can always opt to purchase a model that has the 3.6-Liter Pentastar motor in it. The least you'll get is 240 horsepower out of any model. That's enough to blow your hair back on any day of the week.
Safety - 2019 Jeep Grand Cherokee dealer
Safety features are important to most vehicle owners, so Jeep made sure that it rationed out a large list of them. If you buy a Grand Cherokee, you'll have access to amazing features like the Adaptive Cruise Control w/Stop, Parallel and Perpendicular Brake Assist and Lanesense Lane Departure. Adaptive Cruise Control is designed to help you stay behind other cars at the proper following distance. It reads and adjusts your speed so that you have enough room to stop quickly if you need to. The Stop feature will kick in if you need to apply brakes in a sticky situation. LaneSense will keep you in your lane if you happen to wander unknowingly. Parallel and Perpendicular Park Assist is a golden feature that can help you perform difficult parking tasks if you need to.
Now is the time to unlock the Jeep Grand Cherokee's full potential. Schedule a test-drive at Brad Deery serving Davenport Iowa so that you can get behind the wheel and see what it really feels like to master it. You can start the process of qualifying for ownership once you decide whether it's a fit for you. You will most likely leave the lot as a new owner if you qualify.