Davenport Area 2018 Chevrolet Silverado 1500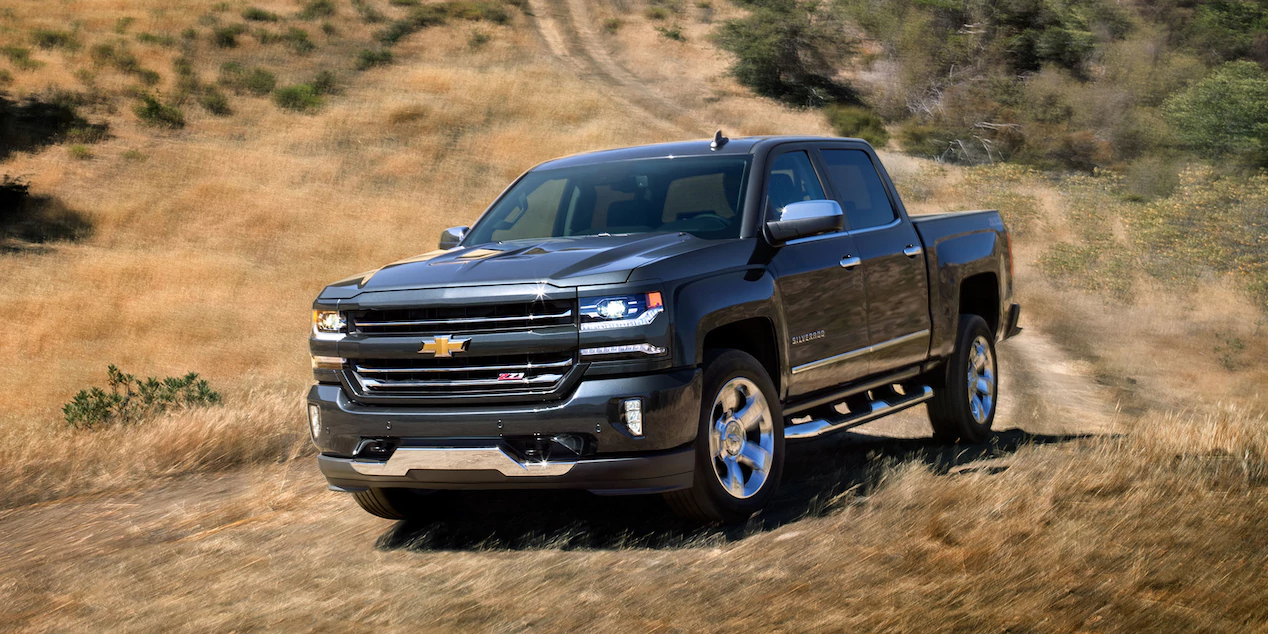 View Inventory
Vehicle Overview
There is nothing wrong with wanting to drive a nice truck. Whether it is for work or pleasure trucks offer a status that symbolizes a different type of attitude. The 2018 Chevrolet Silverado 1500 near Davenport offers that attitude and more. Chevrolet is known for having the most dependable and long lasting trucks on the road. So if you ever want to feel as if you are truly independent and tough, get you a 2018 Chevrolet Silverado 1500 to back that up. You will love the drive and every experience imaginable while owning this truck. Just think about all of the adventures you are going to have just by owning America's favorite truck. This cab it the best in its class and clearly beats out the competition "hands down". You will fall in love with this truck and will not think about driving anything else. Brad Deery Motors Is the place you want to go to find the Silverado 1500. You are more than welcome to come in and check out this truck from top to bottom. You will be driving this baby off the lot right after you test drive. That is where the love affair will begin. Let's look at all the aspects of this truck that Chevy does not have any hassles selling.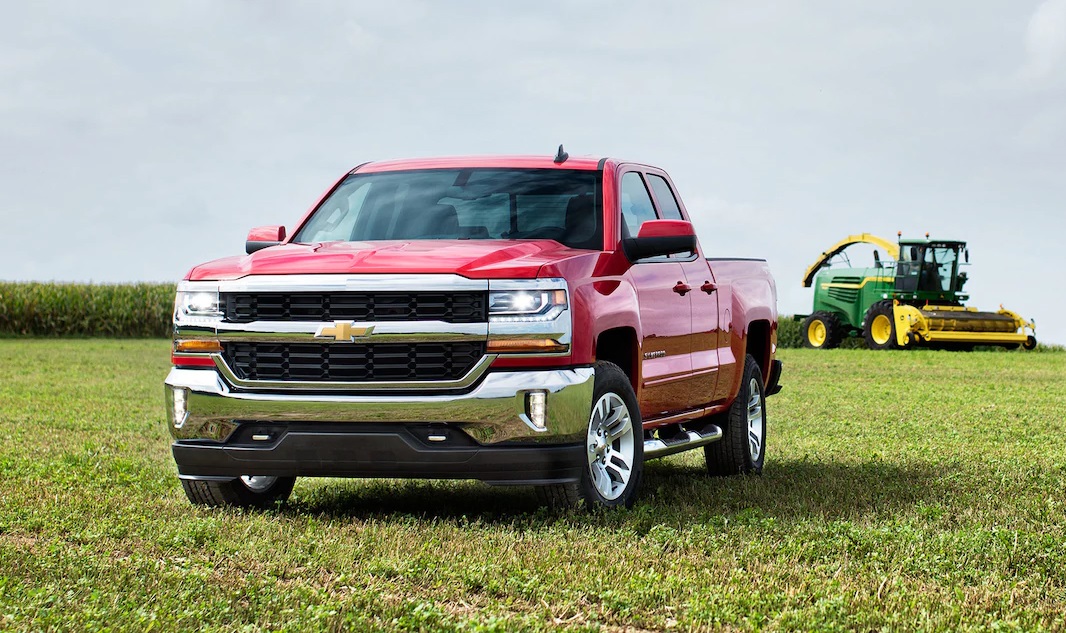 Exterior - 2018 Chevrolet Silverado 1500
Just looking at the exterior, this Silverado 1500 displays a look that is well put together. No other truck comes close to having the class that Chevy does. This has always been the tradition with their truck models. Chevrolet symbol sits in the middle of a symmetrical silver lined grill that is simple and does not overdo the front end. All of the black square openings in the background compliment it. That is good considering the shape of the headlamps and how nicely embedded they are in proportion to it. It was done very nicely. The engine hood has long rectangles shapes in the middle and that helps to bring out the front end more. You can find the exterior coming in many rich and luscious colors. The gas cap sits on the driver's side on the from the bottom portion of the bed. The tire size ranges from 17 to 22 inches.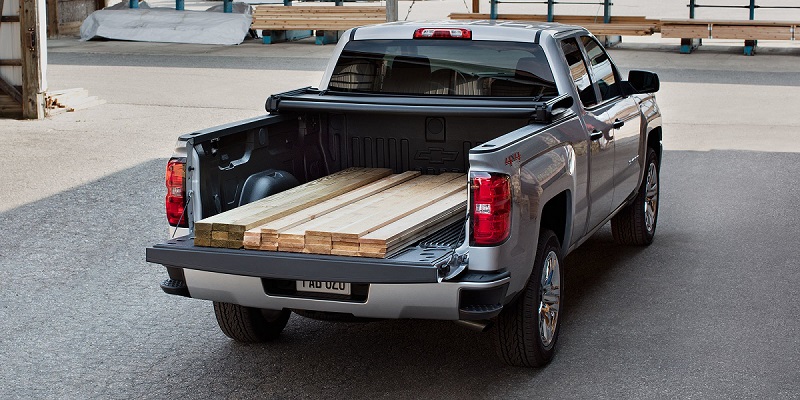 Interior - 2018 Chevrolet Silverado 1500 near Davenport
The Silverado 1500 has a reputation for having not only a spacious room but the most fashionable interior a truck can have. Who said that you can not work in style? The front and back rows of seats are support and comfy. You get a split bench that seats three on the back row and buckets seats in the front. With a choice of three bed lengths and three cabins, you can have a good luxury package that will have you are driving a luxury vehicle instead of a pickup truck. Now there is vinyl upholstery for the seats, but you can add leather and cloth if you choose. You can also, have the front seats heated, ventilated, and power-adjusted. The steering wheel can come heated also. With all the room that's available the cabin is very quiet until you put your little ones in there. The back row comes with two sets of latch connectors for installing booster and baby car seats. A six speaker audio system, the teen driver system, rearview camera, USB port, MyLink infotainment system with 7 inch touchscreen and Bluetooth are all standard features that come with the 2018 Chevrolet Silverado 1500. Some of the features include a sunroof, satellite radio, wireless device charging, seven-speaker Bose audio system, active noise cancellation, HD Radio, rear seat entertainment system, dual-zone climate control, built-in WIFI Hotspot, and OnStar. Yes, there are some in-cabin storage areas. One of them is lockable and sits under the front seat. If you are in the Davenport area, stop by Brad Deery Motors and test check out the interior of the monster yet sophisticated 2018 Chevrolet Silverado 1500.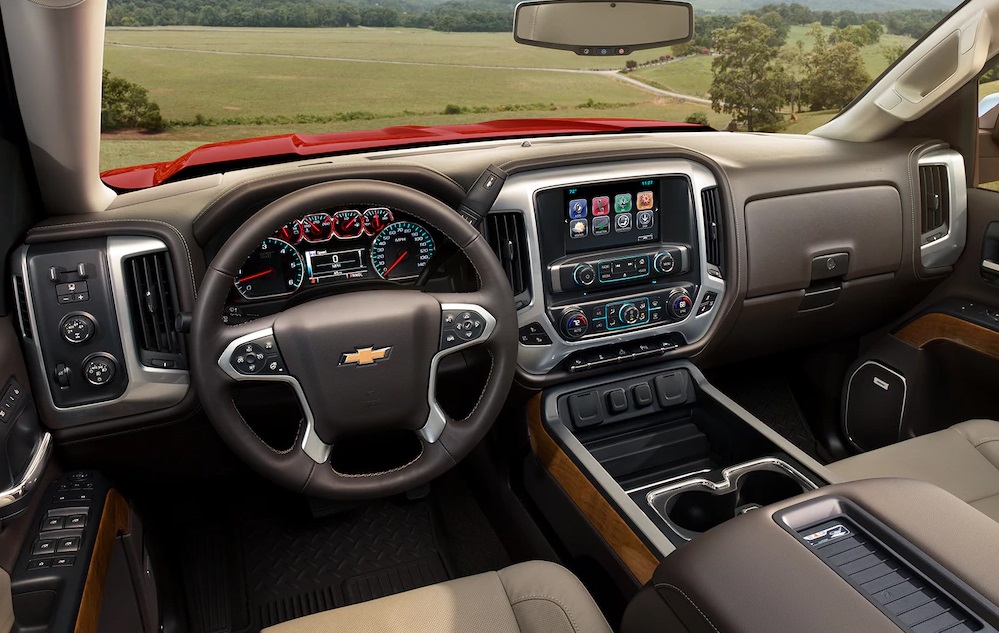 Mechanical - Chevrolet Silverado 1500 specs near Davenport
The mechanics on this truck are impressive. When you go to Brad Deery Motors, you can look under the hood yourself. The dealership is serving Davenport Iowa. You get 18 miles per gallon in the city on average, but 24 miles per gallon on the highway. There are fuel two tanks. One holds 26 gallons while the other is 34. The capacity trailers are regular cab 9800, double cab 12500, crew cab 12500. Going to check the 2018 Chevrolet Silverado 1500 near Davenport is a good idea, you can see the other mechanics close up and make up your mind on which cab to get.
Powertrain - Chevrolet Silverado 1500 specs near Davenport
The engine in the Silverado is very impressive. It is a 4.3L V-6 VVT that comes with active fuel management. The block and cylinder head material are aluminum. You have an overhead valve, variable valve timing, and two valves per cylinder. Fuel delivery has a high-pressure fuel injection with active fuel management. The horsepower is 365, and the torque is 383 lb-ft.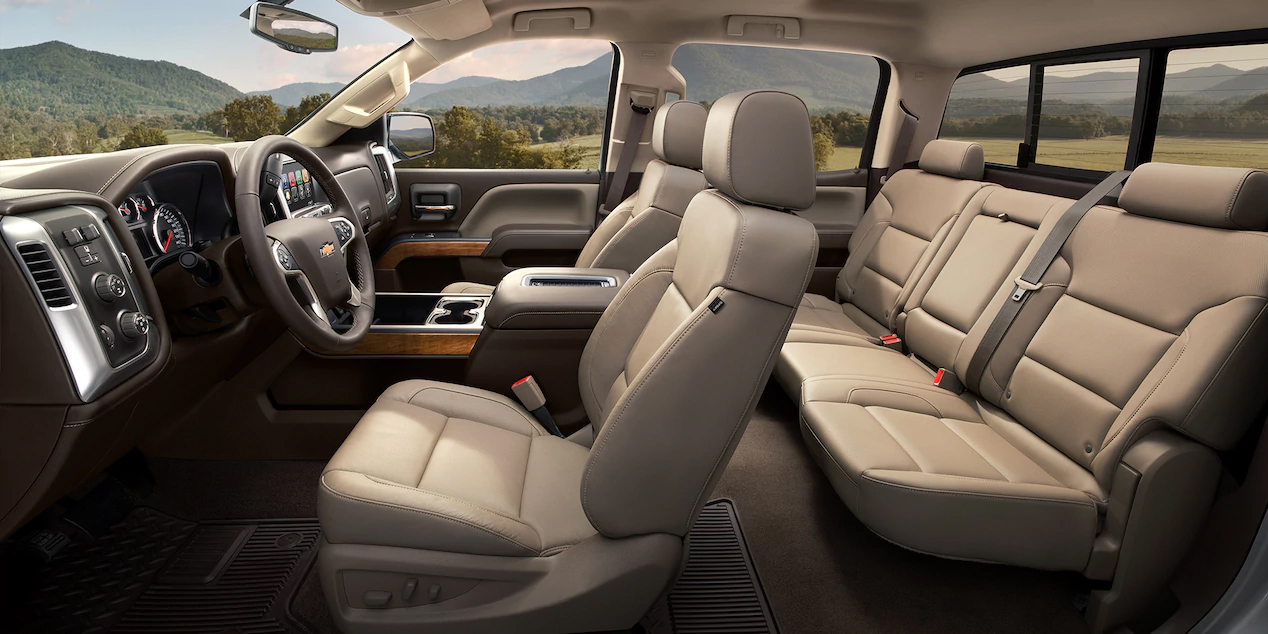 Safety - 2018 Chevrolet Silverado 1500 dealer
The safety includes 5 different airbags, traction control, anti-lock brakes, and stability control. If you are in the Davenport area come check out the safety features on this 2018 Chevrolet 1500 in the Davenport area.
The 2018 Chevrolet Silverado 1500 near Davenport is a beautiful truck. Come to the dealership that is serving Davenport Iowa. You will absolutely love your new truck. Come and get your new Chevy today from the dealership that's serving Davenport Iowa.