Community Involvement

Brad Deery Motors Community Involvement - Maquoketa IA
Since 1985, Brad Deery Motors has been an integral part of the Maquoketa community. While other auto dealerships simply sell cars and service vehicles, we have a true desire to serve the community in a wide range of ways and to make a solid, regular contribution to the area that transcends providing automotive services to customers. Brad Deery purchased this family-owned dealership from his uncle when he was only 26 years old, and the dealership's dedication to community service in and around Jackson County begins with him.
CARS 4 CLASSROOMS Fundraiser!
This is a FREE Event to earn up to $3,000 for Cardinal!
Date: August 21st, 2019
Time: 4pm to 7pm
Location: Cardinal Elementary School
Who can participate: Anyone 18 years or older with a valid driver's license!
When you go to "Unpack Your Backpack" Night, Stop by the Brad Deery Motors tent and take a free test drive of a New Chrysler Pacifica! Each test drive earns Cardinal Elementary School money! Up to $3,000!
<<
JOIN US >>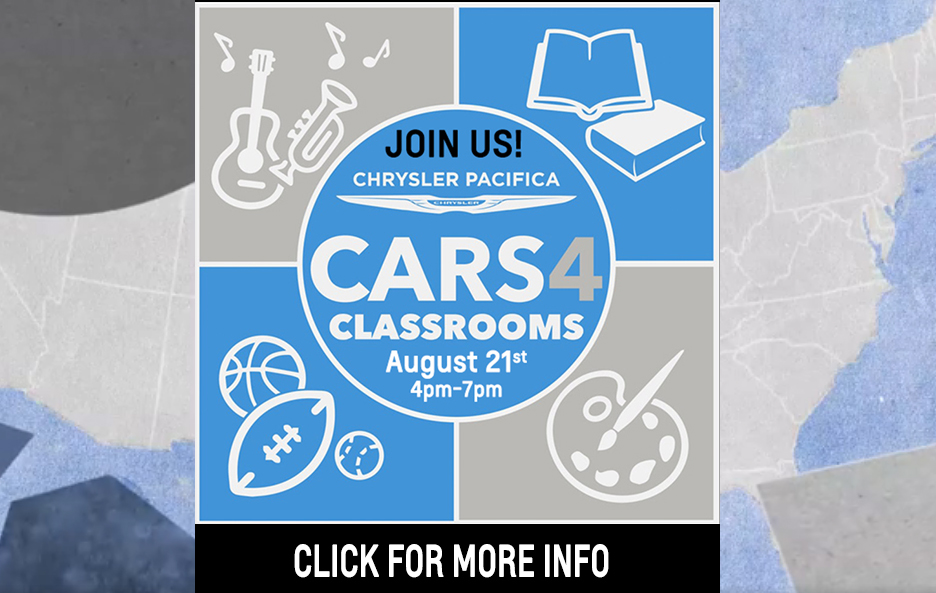 Giving Time, Energy and Money
Brad Deery is personally interested in helping the community in many ways, and his passion permeates throughout the dealership and its employees. The dealership and its team are actively involved in a wide range of organizations and special events that serve the area in different ways. Thousands of dollars or more may be donated to different organizations supporting important causes each year, but the dealership's team offers more than financial support. For example, the team often volunteers time and energy in their free time off the clock and on behalf of the dealership.
Recent Events:
Jackson Country Pro Rodeo

Jackson County Fair

Memorial Day Weekend Sale and Cookout
Jackson Country Pro Rodeo
We sponsor the Jackson Country Pro Rodeo each year. That is coming up June 20, 21, and 22nd. We do different things there each night. We always do face painting on Thursday (Kids day) http://www.bellevuerodeo.com/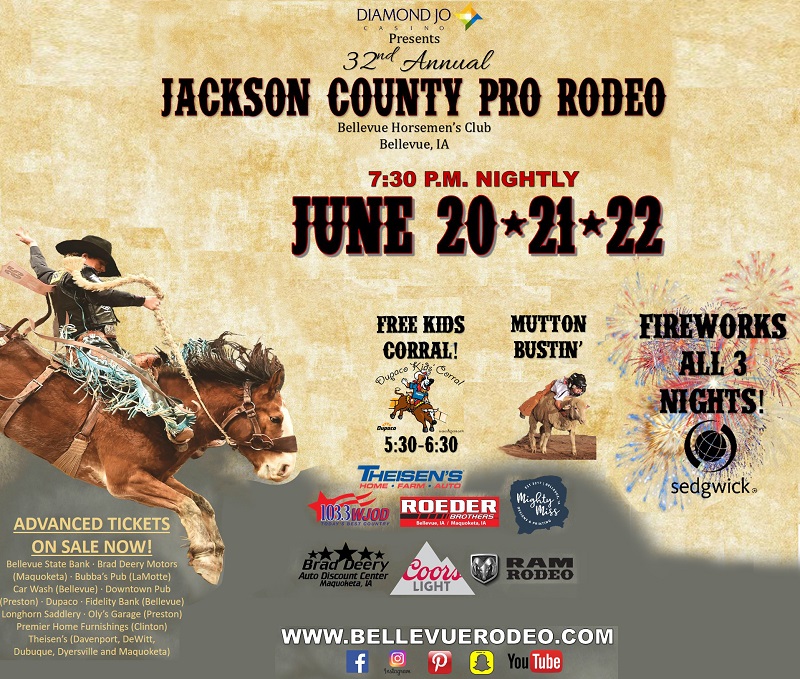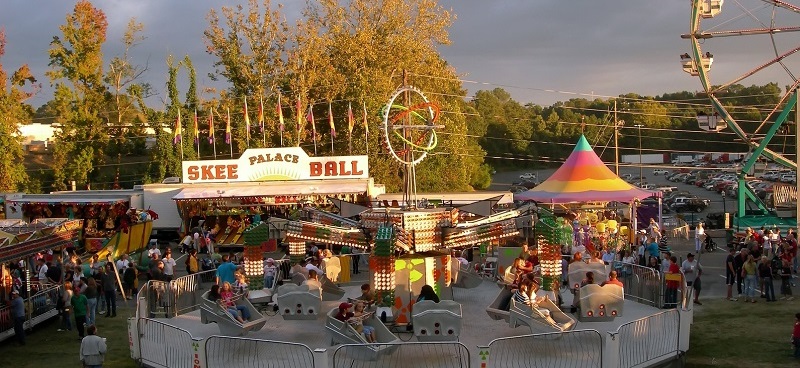 A Well-Rounded Range of Causes
Maquoketa and the rest of Jackson County are truly diverse. At Brad Deery Motors, we know that there are many important causes that need support, and we actively do our part to support the community and its interests in many ways. For example, we have been supporting the Jackson County Pro Rodeo for many years and in various ways. Face painting on kids' day is only one of the many ways that we participate in this important community event. We likewise sponsor kids' day at the Jackson County Fair. We have also recently donated $10,000 to the Goodenow Field to support updates to the football field that local high schools use. We focus on community health by supporting the American Cancer Society, CPR training sessions for the local middle school, Hospice of Jackson County and the Jackson County Regional Health Center. We also support a wide range of other important community events and groups, such as the Asbury Eagle Club, Operation New View, the Jackson County Historical Society, the local fire department, the local chamber of commerce, the local 4H club, the YMCA, the Jackson County Cattlemen and many others.
A Desire to Serve
Whether we are helping you find the right new car to purchase, providing service for your car or helping the community through financial donations and volunteerism, we are focused on making Maquoketa and all of Jackson County a better place. When you make the decision to purchase your vehicle from us or to bring your car to us for service, you can feel confident that your support of our dealership trickles out to the many causes that we support.
We are thrilled to tell you more about our most recent community involvements. When you stop by Brad Deer Motors soon to view our inventory and to meet with our Maquoketa sales associates, you can learn more about our strong desire to serve our customers and our community.
Here are just a few of the ways Brad Deery Motors gives back to our community:
Jackson County Pro Rodeo
Jackson County Fair
Little Bear Park Project
Maquoketa YMCA
Loras College
Jackson County 4H Youth
Maquoketa Community Schools
Maquoketa Chamber of Commerce
Maquoketa Athletic Boosters Club
Maquoketa Fire Department
Jackson County Cattlemen
Hospice of Jackson County
Jackson County Regional Health Center
Maquoketa Library
IMCA Racing
Farm & Home Show
Delmar Lions Club
Maquoketa Kiwanis Club
Sacred Heart School
American Cancer Society
Andrew Athletic Boosters Club
Asbury Eagle Club
Maquoketa Junior Cards Baseball
Jackson County Historical Society
CPR training Units for Maquoketa Middle School
Easton Valley Schools
Operation New View
Let's Play – Preston Playground Project
Maquoketa PACK
Club Hope
Pictures with Santa