Clinton IA Area 2018 Ford F-150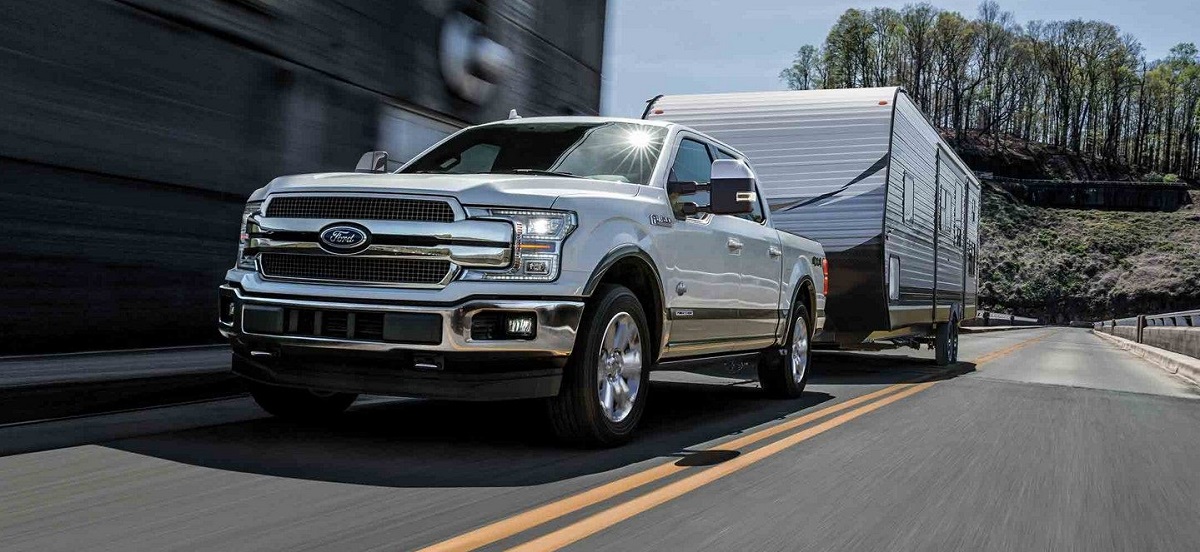 View Inventory
Vehicle Overview
When you look at this F-150, you should keep in mind that Ford is famous for making trucks. Consequently, Ford knows how to produce high-quality pickups. Therefore, this automobile manufacturer is one of the best on the market. Moreover, they use this experience that they have gained from many years of building these automobiles to make trucks that are superior to the majority of those offered by their rivals.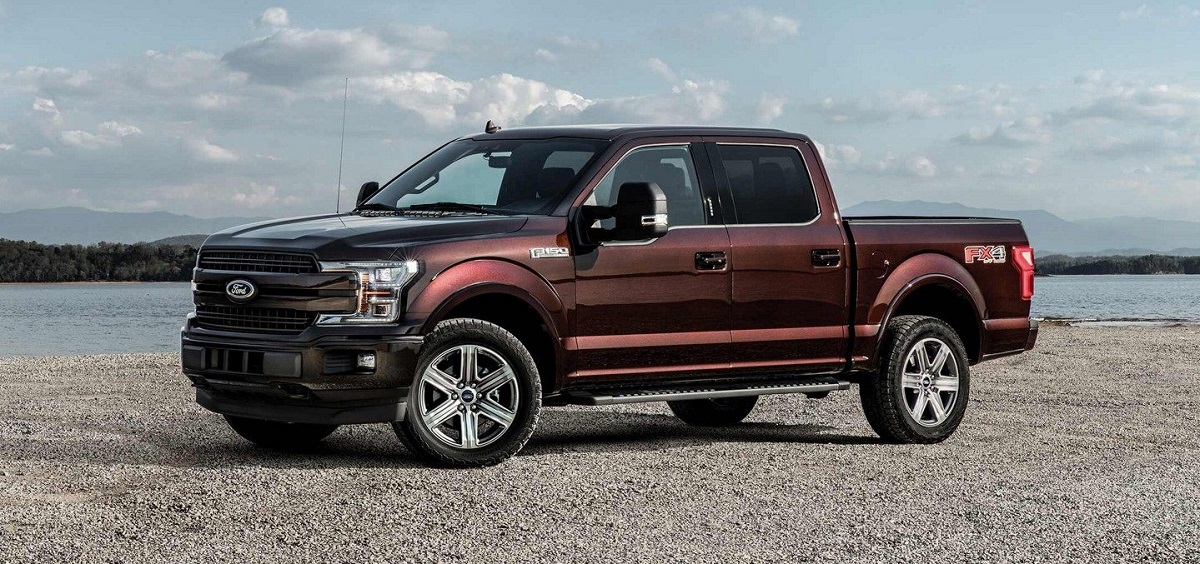 Exterior - 2018 Ford F-150
In short, this fantastic F-150 also happens to be a real beast. Moreover, this truck is better designed and lighter than the previous versions of this pickup truck. Consequently, in addition to the fact that this truck uses aluminum, the manufacturer has also redesigned this top of the line best-selling pickup truck based on a certain amount of feedback from their most loyal customers. Furthermore, the customers that have helped the manufacturer are construction workers.
Consequently, let's look at the familiar facets between this Ford and some of its rivals by stating that the quality of this truck is imposing. Moreover, you should be aware that with the extended cab of these trucks, there will be plenty enough space in the cabin for five large adults to sit comfortably.
Therefore, you ought to come to Brad Deery Motors, serving Clinton Iowa. Also, we are conveniently located in the Clinton IA Area, and we are experts in offering specials to Clinton area customers.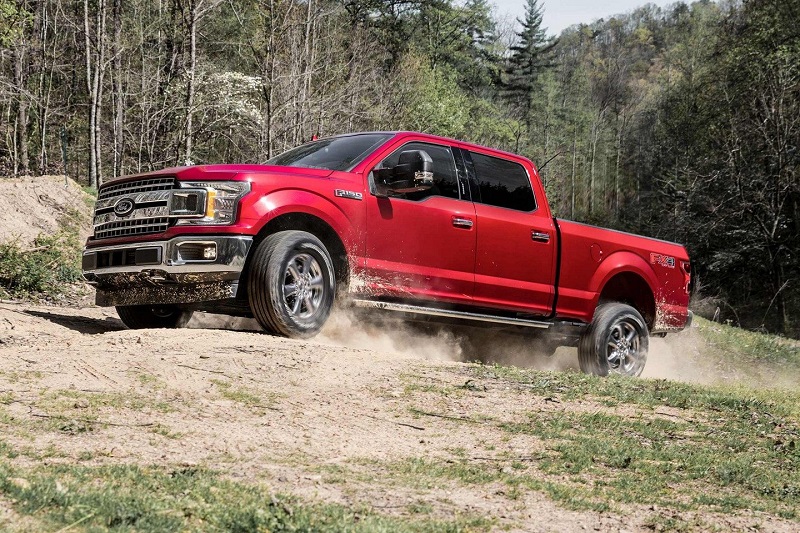 Interior - 2018 Ford F-150 near Clinton IA
When we enter the cabin of this truck, we immediately see that this 2018 Ford F-150 uses high-quality plastics for the dashboard. However, you should be aware that a cabin that is this nicely made is relatively uncommon in most of these types of vehicles. Therefore, it is very unusual for these kinds of pickup trucks to have a premium quality cabin. Furthermore, the flush buttons of previous models, like those used for the electronic locking mechanisms, have thankfully also been replaced by large rubber push buttons.
Moreover, you ought to be cognizant that these replaced buttons are probably because work gloves will likely be worn by a majority of the owners of this fantastic pickup truck. It is these little touches that show off the attention to detail that defines this top of the line 2018 Ford F-150. Furthermore, this new 2018 Ford F-150 has an 8-inch screen, and it also has an advantageous step that allows a driver to climb into the cabin effortlessly.
Therefore, this top of the line F-150 is exceptionally comfortable for a model in this segment, which is primarily known for accentuating practicality over luxury. Consequently, it is awe-inspiring that this F-150 has such a luxurious interior because there aren't many trucks like this that come with a powerful engine and a premium quality luxurious interior. Furthermore, you should visit Brad Deery Motors, serving Clinton Iowa.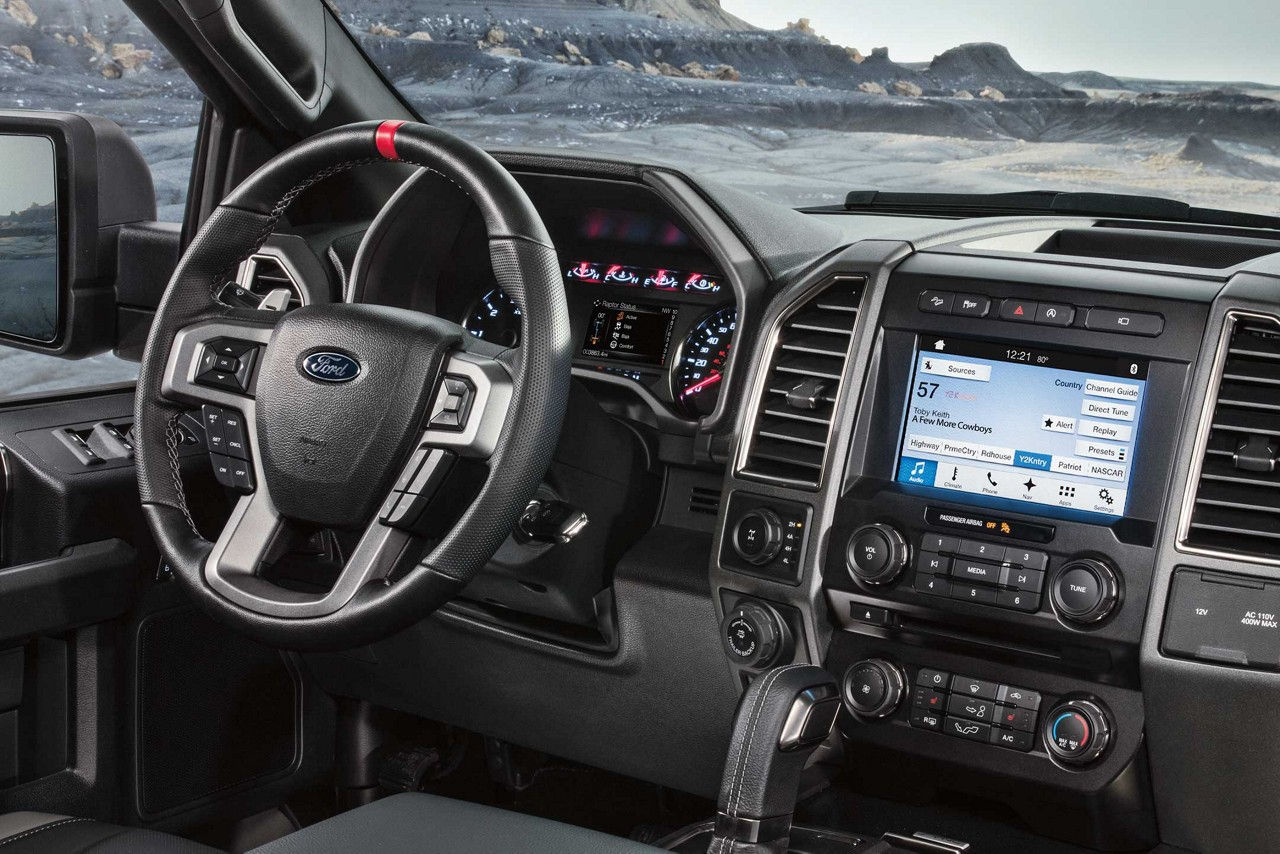 Mechanical - Ford F-150 specs near Clinton IA
Ford's impressive metallic double exhaust tailpipe is a subtle hint that shows in part how much power this truck has. Furthermore, the new V6 engine was designed by a group of businesses that are working together to pool their research and development resources. Consequently, this new motor is the final result of a significant collaboration that took place between the Ford company and their partners, and they pool their resources while developing diesel engines.
Therefore, this is a collaboration that just so happens to continue today, with engine technology regularly shared freely between the different manufacturers, who are all members of this industrial group. Remember, even with a smaller displacement, this new motor still offers more power than its previous V8 predecessor, and above all, it has an enormous level of torque that is equal to 265 lb-ft.
Moreover, we happen to be in the Clinton IA Area, and we specialize in offering specials to Clinton area consumers.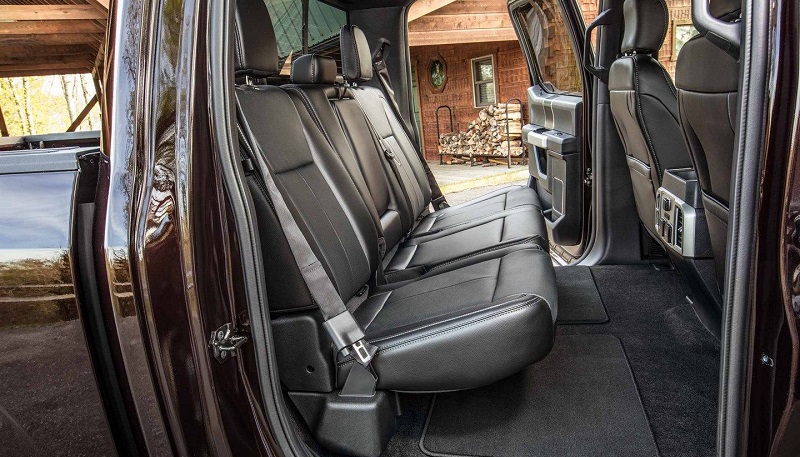 Powertrain - Ford F-150 specs near Clinton IA
Let's lift the hood of this marvelous truck before we look at the rest of the features that this truck provides. Furthermore, you should be aware that this engine has a surprise underneath the hood, the V8 has disappeared. Consequently, there is a V6 that has replaced the old V8.
The new V6 motor with its new diesel engine is potent and makes this truck roar across the concrete with more torque than most of its rivals. Consequently, if you desire a powerful automobile, then you will see that this V6 is very well suited to boost the acceleration of this pickup. Furthermore, you may be surprised that the noise that this diesel engine makes is more subdued than many of the other motors that are presently available on the market.
Safety - 2018 Ford F-150 dealer
You should be aware that this manufacturer has added many different useful safety features to this top of the line truck. As an illustration, they recently added a new towing module functionality. Consequently, this module is handy because it notifies the driver of any potential minor connectivity problems that may have resulted when hooking up a trailer to the truck.
Also, this module lets the driver know if there is a danger of any defective or fried lights that may cause problems further along the road. Furthermore, these helpful safety features are very beneficial and they help to protect the driver.
Conclusion
Consequently, you ought to stop by Brad Deery Motors, serving Clinton Iowa. Remember, we are in the Clinton IA Area, and we focus on providing specials to Clinton area residents.
*Article for general informational purposes, for complete details please contact the dealership.