2019 Chevrolet Silverado 2500 lease and specials in Maquoketa Iowa
2019 Chevrolet Silverado 2500 lease and specials in Maquoketa Iowa
---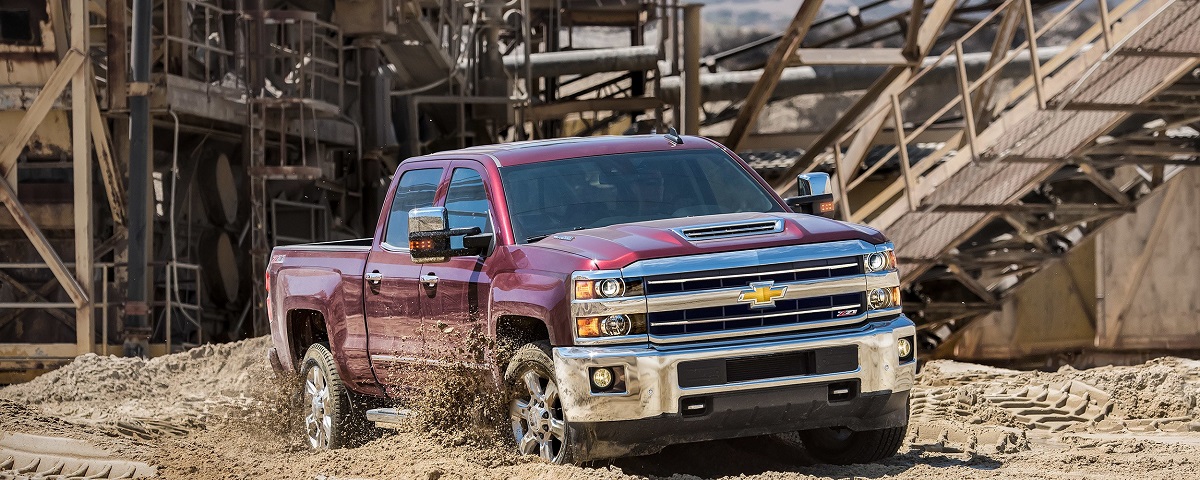 *Not actual vehicle
Chevrolet Silverado 2500 Lease Specials and Finance Offers in Maquoketa IA near Davenport
Why Buy or Lease 2019 Chevrolet Silverado 2500 in Maquoketa Iowa
First of all, I'm a Chevrolet fan. However, even for someone who may not be a Chevrolet fan, it would be a grave mistake for any buyers to underestimate the Chevrolet Silverado or not try it for themselves. The maintenance cost of a Chevrolet Silverado is also quite reasonable because this new Silverado from Chevrolet for 2019 is very reliable. It is no more challenging to maintain than a more expensive pickup truck, and customers' expectations for reliability are such that parts generally last longer. I have also learned that the vehicle is now lighter, that it has a much stiffer chassis than before, and that several new engines or at least new technologies are available in this regard. Also, because of its highly durable frame, the new Chevrolet Silverado is a product that deserves the serious attention of buyers. Should we expect anything less from this illustrious manufacturer?
*Not actual vehicle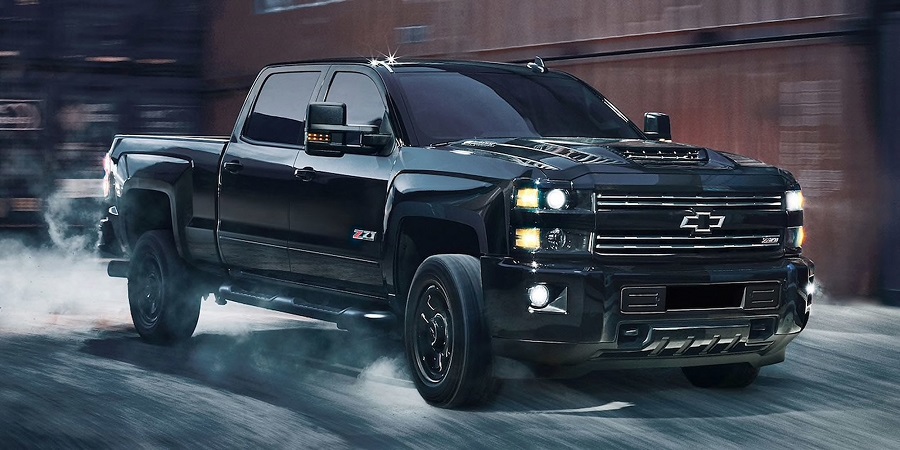 Exterior - Chevrolet Silverado 2500
A motorist can recognize Chevy pickups at first glance. Chevy is used to years of square bodies, and these very pickup trucks inaugurated by the brand have long traveled throughout America. This Chevrolet Silverado's design style is typical of Chevrolet pickup trucks. And it is more important, at least for some, that the external presentation was different this time from the last version. The new Silverado is larger than the one it replaces, and yet it has become lighter by juggling with aluminum (moving sections such as the doors, hood, and tailgate) and the strength of steel. Even the tailgate of the new Silverado from Chevrolet for 2019 comes in four variants: one that can be locked and unlocked remotely; then the same but hydraulically assisted; the manual with zero assistance; and the one with automated closing and opening, an exclusive feature for this segment.
*Not actual vehicle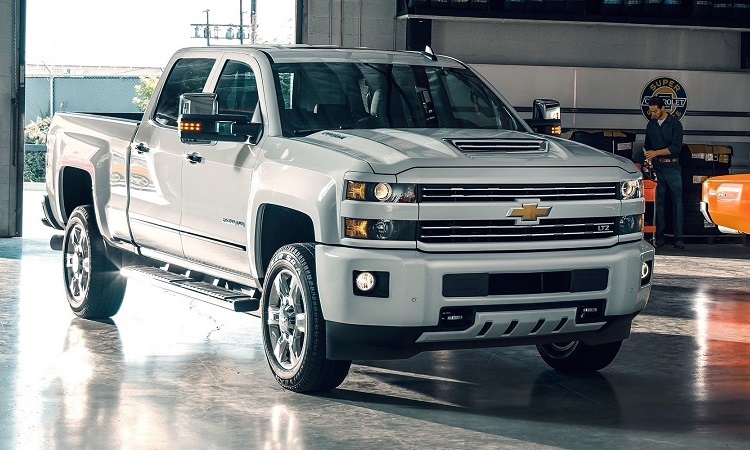 Interior - 2019 Chevrolet Silverado 2500
There is no disappointment, however, and you'll love the presentation of the cabin. In short, this Chevy makes sure to treat both the occupants and the goods well. And everything can be customized. On the road, regardless of the engine, driving is uneventful with a well-soundproofed cabin. This pickup truck has shifting gears imperceptible and smooth engines that immediately respond to the demands of the accelerator. This pickup truck has different driving modes, cab variants, and body configurations. This Silverado has some virtually endless options for a host of safety features and rearview cameras. With this Silverado, you have the best pickup in Chevrolet's history. The quality of finish is excellent, as is the variety of the materials. And for the aesthetic aspect, it is still high and glossy. However, it is the presentation of the controls and the materials chosen that set the Silverado apart.
*Not actual vehicle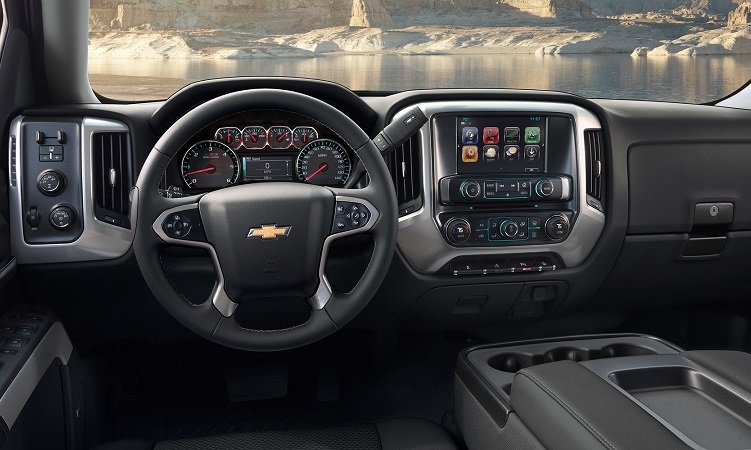 Mechanical - 2019 Chevrolet Silverado 2500
Of all American pickups, the Silverado currently offers some of the most potent V8 engines in terms of power. Whether we are talking about the 4th generation Silverado model or the nth advanced vintage since 1918, what is clear is that we have reached an impressive level of expertise. Considering the areas I visit and the way I drive, I find that the fuel use of this new Silverado from Chevrolet for 2019 is not much for a big V8 pickup truck. Even if you see a passenger levitate over his seat when you decide to fly over a few craters with great enthusiasm, the chassis will never flinch. If you're looking for real off-road skills, the Silverado package will satisfy you with its stronger shocks, chassis components, and additional under-vehicle protection. The Ford F-150's EcoBoost technology is a big hit, but in reality, the direct injection engines offered by the Chevrolet Silverado deliver a better or similar level of overall performance.
Technology & Safety
In these cases, the 6.2-liter V8 that sits at the top of the Silverado lineup is a perfect choice, producing 460 lb-ft of torque. Do you care about fuel efficiency, transport, and towing capacities? If you do, then this new Silverado from Chevrolet for 2019 is an excellent choice for you. The DFM system, on the other hand, reactivates and deactivates the pistons by being more subtle, and it can just as easily order only three cylinders to do the job. Its generous engines are matched only by the impressive size of the Silverado.
*Not actual vehicle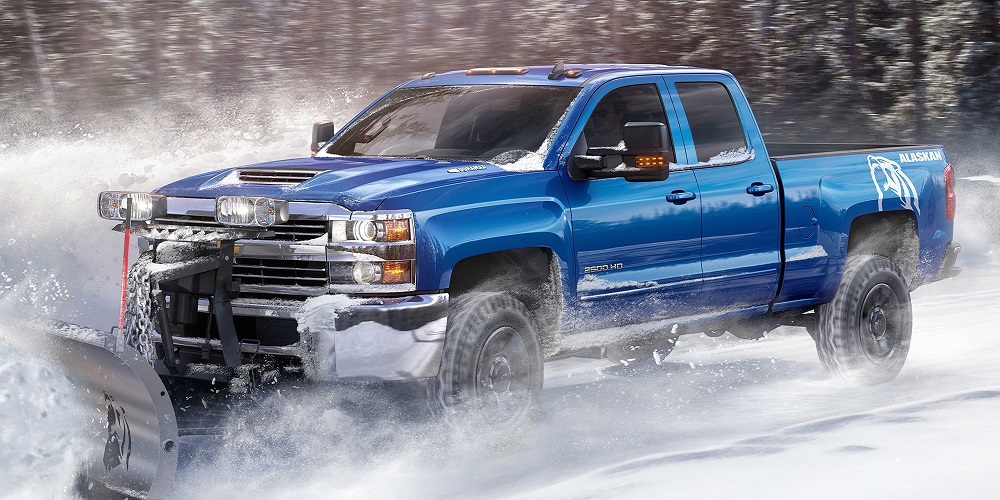 Trim Levels
This Chevy has features that are desired by those who live with this type of vehicle daily. Also, 2019 Chevrolet Silverado engine lineup is almost entirely new, and that's perhaps the most exciting thing about this new version. On beautiful highways, the suspension is never even a little harsh, and it remains comfortable in general. The Silverado HD also adopts the same design at the front as the regular model, but with a bar that cuts the headlights in half and a lot of chrome. The Chevrolet Silverado based on the 5.3L V8 produces plenty of power (more than with the previous version), as well as a 4-wheel drive system hidden by the off-road's protective plates. The Silverado is well suited for light off-road work, but Chevy also took it a step further with the new suspension system and front differential.
Request 2019 Chevrolet Silverado 2500 Specials in Maquoketa near Clinton, Dewitt, Davenport IA
You are now conscious of many impressive facts about the advanced Silverado 2500 from Chevrolet for 2019, and it's additionally a good idea for you to understand that the supportive individuals at our company are inevitably happy to assist customers in being able to learn more about our pickup trucks. A quick driving assessment on a few various landscapes may also enable you to appreciate the attributes of this pickup truck.