New Chevrolet 2021 Chevrolet Bolt EV in Maquoketa IA for Sale in Maquoketa IA l Davenport l Dubuque l Cedar Rapids
2021 Chevrolet Bolt EV in Maquoketa IA


View Inventory
Electric vehicles have come a long way over the years, and no model has done more to bring the EV to the public than the Chevrolet Bolt. It was one of the first long-range heavy hitters in the class. The 2021 Chevrolet Bolt EV is a culmination of years of work by the Chevy brand to make it accessible to even more people. If you want a long-range, clean performance, the 2021 Chevrolet Bolt EV in Maquoketa is an excellent choice from Brad Deery Motors.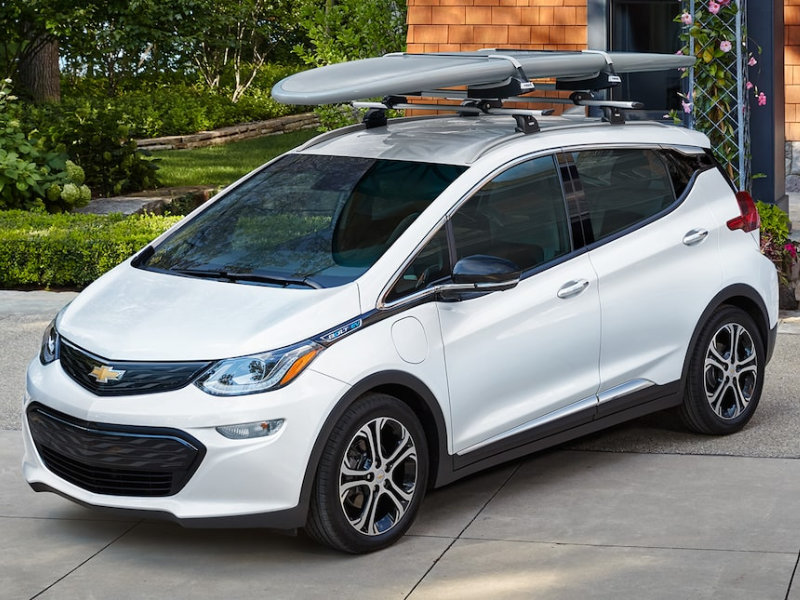 Exterior – Chevrolet Dealer serving Maquoketa IA
The Bolt's new design features a very classy long line through its upper side panels. It also grabs a much more slanted hood, something that improves wind resistance and allows for a more unobstructed view of the road ahead. LED headlamps have an extremely upscale looking LED light surround that makes a powerful impression at night. They've gone with light tinting for the windows, and on the fully loaded trim, you'll enjoy a chrome surround throughout the exterior. 17-inch alloy wheels are standard, but be sure to ask us about optional wheel choices and customizations. We can help spice up your factory Bolt EV and make it more you. The exterior of the Bolt gets way more grown up this year and will win over more than a few fans who overlooked it in the past. Now there's no excuse not to get in on the Chevy Bolt's affordability. They've redesigned it to completely fit in with some of the coolest drivers on the planet. That's a real statement and testament to Chevy's love for the Bolt EV.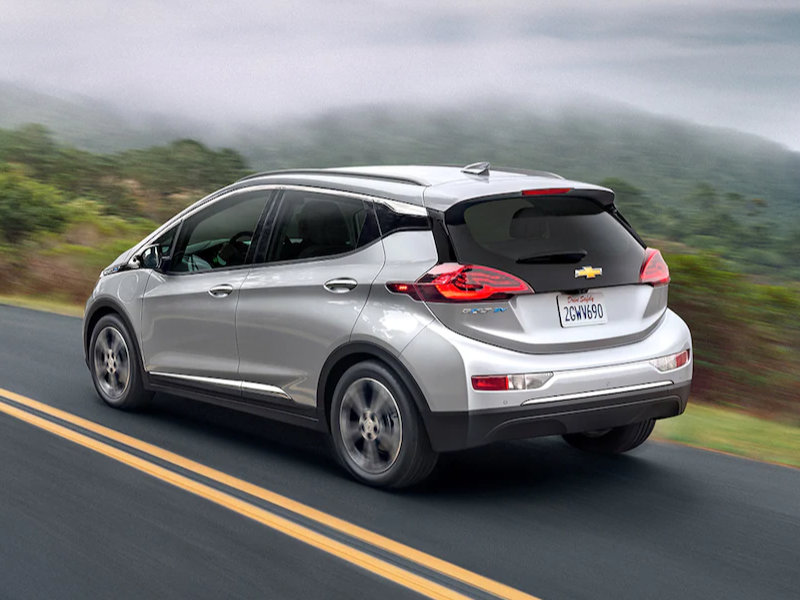 The trims of the 2021 Chevrolet Bolt EV in Maquoketa include the LT and Premier, both of which capture the spirited interior of the Bolt name. Things start off with a 10.2-inch touchscreen display, an important addition to the Bolt's resumé. A high-tech, futuristic electric vehicle finally deserved the technology screen. As we know, the touchscreen infotainment system has taken top billing in most vehicle interiors. Without that larger touchscreen, vehicles just don't seem to have the same modernity. Finally, the Bolt EV is getting its due. The model's fully loaded trim features perforated leather seating and a leather-wrapped steering wheel. The wheel of the Bolt EV is fun to use in Maquoketa, too. It has all your most important controls right at your fingertips, so you never have to strain to control your Bolt EV functions.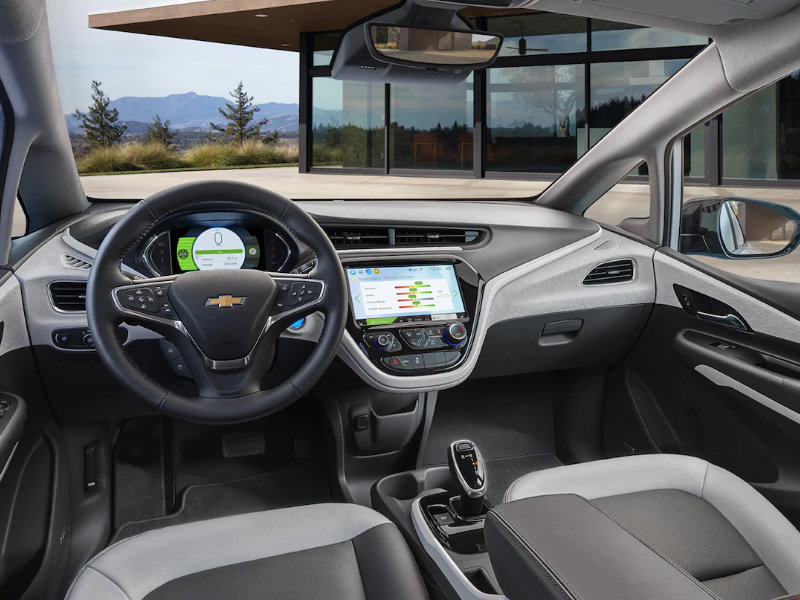 Chevrolet Bolt EV Mechanical specs
The spectacular 259 mile range of the Bolt EV is one of its highlights, but it's not the only way that its design stands out. You'll find that the Bolt EV has a very tight, controlled drive style that makes its power even more impressive. Thanks to a single motor configuration, you don't have the additional weight bogging this one down. It's one of the most ingenious electric vehicle designs of the last decade. The new DC fast-charging port will be something to really consider for some customers. If you want that fast-charging experience and don't have time to wait before dashing off to your next adventure, the Bolt EV has this extra option. The Premier will get this one free. In addition to that, mechanical features such as automatic braking when things are near the front of your vehicle (forward collision mitigation) will leave you feeling in total control of your Bolt EV at all times (even when you're not).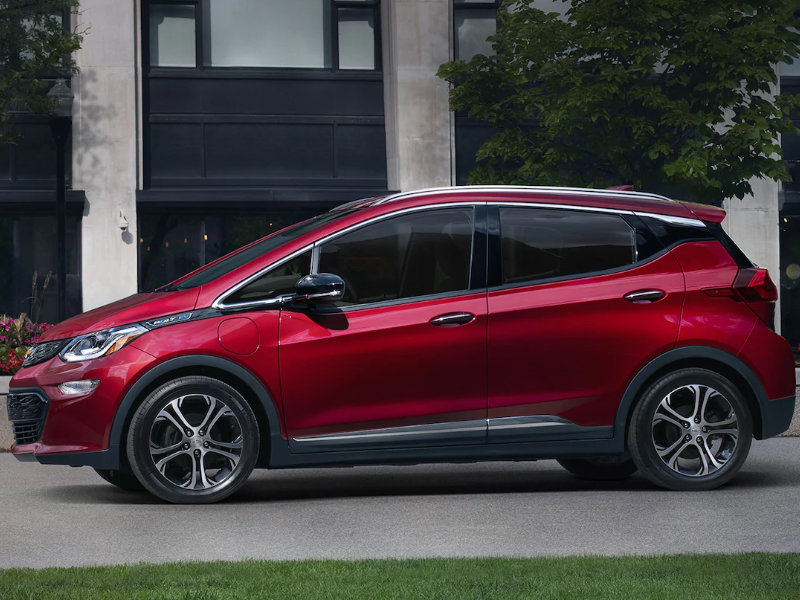 Powertrain – Chevrolet Dealership in Maquoketa IA
The Bolt EV has a 200 horsepower/266 lb-ft of torque powertrain. This comes from a 66-kWh battery that operates under a front-wheel drive configuration. In Maquoketa IA, Brad Deery Motors knows how much customers appreciate the extra boost in power. An all-electric vehicle has to really set a standard in order to live up to the expectations of modern customers. The 2021 Bolt EV not only lives up to this standard but also exceeds it.
Safety – 2021 Chevrolet Bolt EV dealer
The Bolt EV is a top pick for safety. It has standard features in its Driver Confidence package. These give you a blind-spot monitor with rear cross traffic alert and lane keeping assist. New auto high-beam headlamps are a joy for any driver who's ever wrestled with high and low beams during long journeys. Your Bolt EV takes care of the lighting for you and leaves you more time and focus to enjoy the drive. A new surround-view camera system is extremely helpful, too. This features a "top-down" view of your exterior so that you always know what's happening around your Bolt EV.
Visit Brad Deery Motors today in Maquoketa IA. Our large lineup of Bolt EV models is certain to put a smile on your face and have you dreaming of the next two decades with this elegant new model. Contact us online or offline to learn more about its features or schedule a test drive.