New Cadillac 2021 Cadillac Escalade Review – Maquoketa Iowa in Maquoketa IA l Quad Cities
2021 Cadillac Escalade Review – Maquoketa Iowa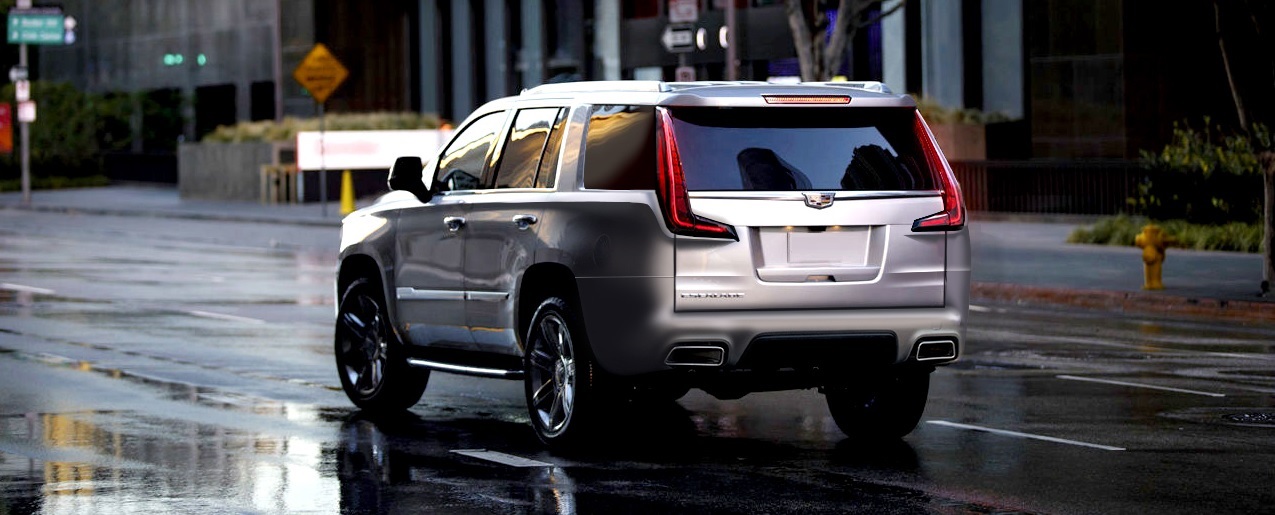 View Inventory
Vehicle Overview
The Escalade's reputation in the industry precedes it. It remains one of those few SUVs that people crank their head around to look at when it goes by. They want to know what it is and where to get one. Supreme style, an eye for tech with real substance, and Escalade exclusive features are the calling card of the brand new model. As a concept and future model, we know scant few details about the mysterious 2021 Cadillac Escalade, but the things we do know reflects just how very advanced this one is going to get. Futuristic doesn't even begin to describe all of the technological firsts this one is going to usher into the new decade.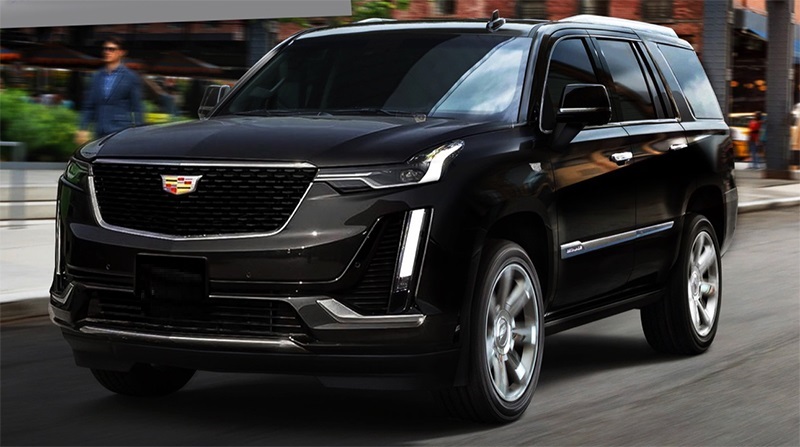 Interior – 2021 Cadillac Escalade in Maquoketa
The biggest news about the 2021 Escalade is also a tidbit that's one of the most exciting industry announcements in years. Cadillac shared news of the Escalade's pending 38-inch curved OLED display that will debut in its no doubt mansion-like interior. This display is going to feature greater pixel density than even an ultra 4K television, so you're not just getting a huge display for the whole family here. You're getting pure viewing perfection on every level, from all sides. And it's curved. For now, that's the only information Cadillac has introduced about the interior of the Escalade's 2021 edition, but if that's a first announcement, can you imagine what else they have up their sleeve?
Exterior – 2021 Cadillac Escalade
We've only gotten a cloaked glance of the Escalade from 2021. The angles allowed us to see just a smidge of the grille and the basic shape of the model, but suffice it to say that this model is going to be an SUV of limousine type proportions. We've also gotten a peak at what looks like gorgeous silver rims, but no specifics were released on the specs of those. For now, we've just got a shadow-type view of the Escalade. And it's still the release we're most excited about this year. When the veil comes off the 2021 Escalade, people are going to be lining up to buy this one.
Mechanical – Cadillac Escalade specs in Maquoketa
The 10-speed automatic transmission will be a sultry, smooth exercise in efficiency and supremely comfortable handling. You'll tackle hills and flat stretches of road like your Cadillac doesn't even notice the gear shifts. It'll be so quiet you can hear a pin drop wile you enjoy the view from your Escalade.
Powertrain – Cadillac Escalade specs in Maquoketa IA
The only information we have about the powertrain of the model is that it will at the very least have one V8 option, although it's highly likely that Cadillac will power up several powertrain selections. You're not going to go all out with a 38″ display and then not have a little fun with high performance options. The Escalade should remain one of the most powerful of all full-size SUVs, if not the most powerful. You can contact our Maquoketa Iowa to get updates on the brand new Escalade to find out about powertrain selections as soon as the information is released. We hear it first!
Safety – 2021 Cadillac Escalade dealer
The 2021 Escalade will have the most advanced safety tech of any high class SUV on the road, or at least the same amount of tech as any brand you know. Cadillac never gets lazy on safety features. While we don't know the specific features that the Escalade will bring to the game, we do know that it will get enhanced versions of Blind Spot Monitoring, adaptive cruise control, and lane keeping systems. Given the price of the new model, you can rest assured that it won't have typical run of the mill versions of these mechanisms. Cadillac will throw in its own exclusive tech to make sure your big, bad Escalade never stops keeping you and your family safe. Your long road trips in luxurious style will always give you peace of mind as well.
The 2021 Escalade will be one of the finest full-size SUVs created this century. It's such an important release that Cadillac is only giving us a few details at this time because they want the full impact of the Escalade's significance to really sink in while we're waiting. As one of the most hotly anticipated of all full-size SUVs in history, we know you'll want to be aware of this one's release the minute it hits our dealership. Please contact us to get updates on the 2021 Cadillac Escalade here in Maquoketa Iowa. We know you're going to be astounded when you finally get full specifications on this historical SUV.
*This content is intended for informational purposes only. Contact the dealership for the latest details.