2020 Chevrolet Silverado 2500 near Dubuque IA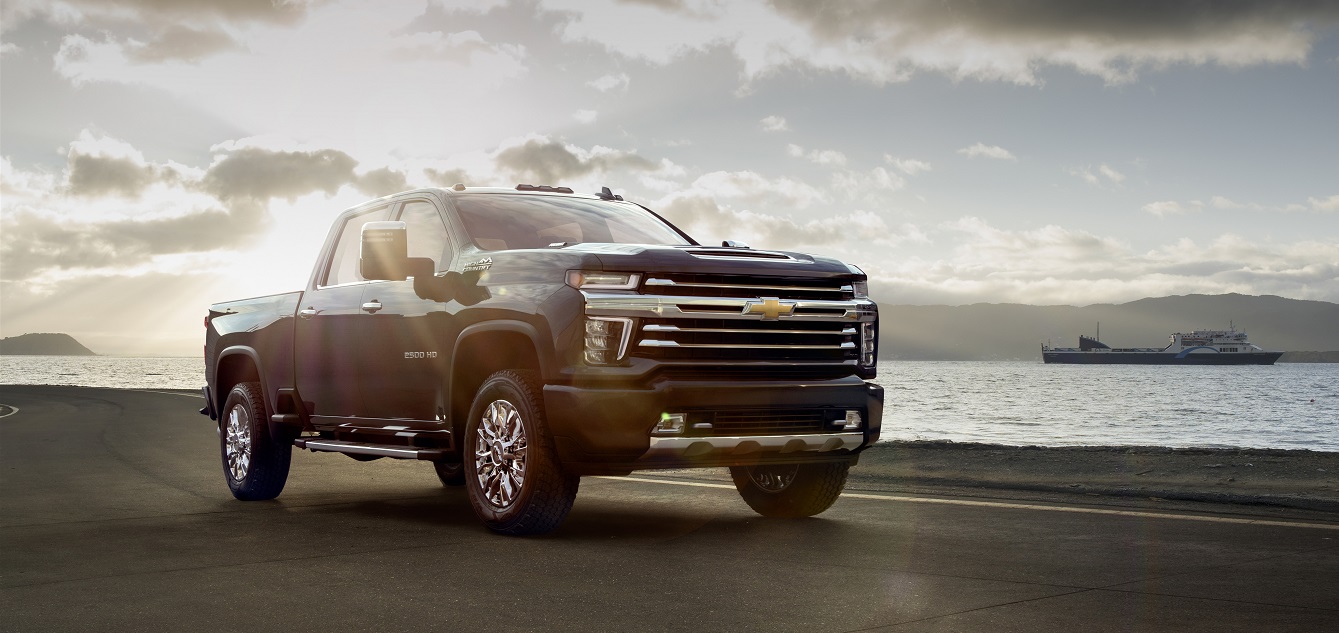 View Inventory
Vehicle Overview
Heavy duty pickup trucks don't come any stronger than the 2020 Chevrolet Silverado 2500. It features a full redesign in 2020, along with a more spacious backseat and a near holy amount of low-end torque that ramps up towing and payload capacities to ridiculously powerful levels. A heavy duty pickup truck that functions like this is good enough, but the 2020 Chevrolet Silverado 2500 is also a very handsome specimen. It's full of personality and strength that really shines through in the sharp LED headlights and taillights, and of course, there's the Chevy grille we've all come to know and love on the Silverado line. Brad Deery Motors is here serving Dubuque Iowa truck lovers with a few more good reasons to rush out and buy a Silverado 2500 today.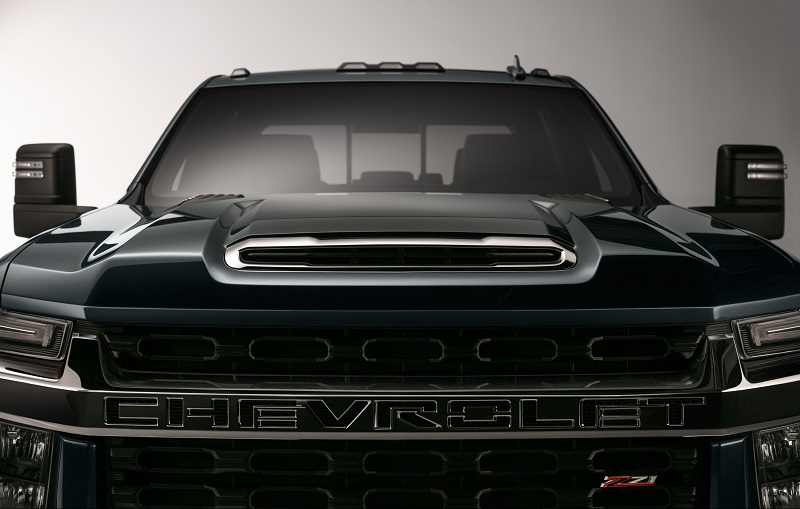 Exterior - 2020 Chevrolet Silverado 2500
A wider bed and 12 cargo tie-downs make for a much more useful bed in 2020. You'll find that the badging on the outside has changed as well to a more distinct "CHEVROLET" brand label rather than your standard bowtie. Chevy is also serving Dubuque Iowa with a massive number of more high strength features on the new 2500. Bigger, bolder angles, sharper lines, and bigger wheels are going to be the hallmark of this larger than life truck at Brad Deery Motors.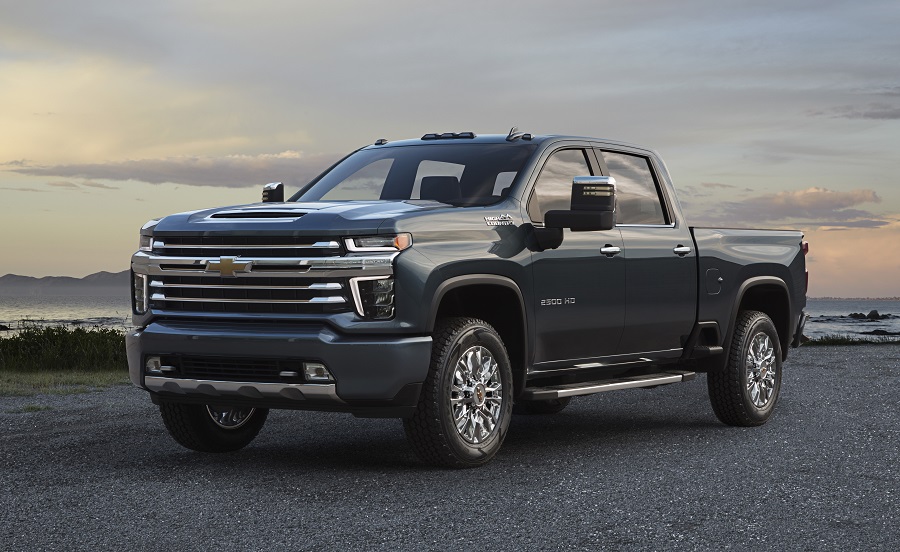 Interior - 2020 Chevrolet Silverado 2500 near Dubuque IA
The interior of the Silverado stuck to the old ways for a few years, but in 2020, Chevrolet acknowledged that it was time to bring the old favorite up to date with more modern technology. If you're buying a crew cab, you get 2.5 additional inches of rear passenger legroom thanks to a lengthened wheelbase. A larger touchscreen in 2020 is now compatible with Android Auto and Apple CarPlay for a more robust technology experience. Camera angles on this touchscreen will be a big help when using the massive trailering features of the Silverado. Altogether, it's a more spacious, cozy cabin for the Silverado 2500 in 2020.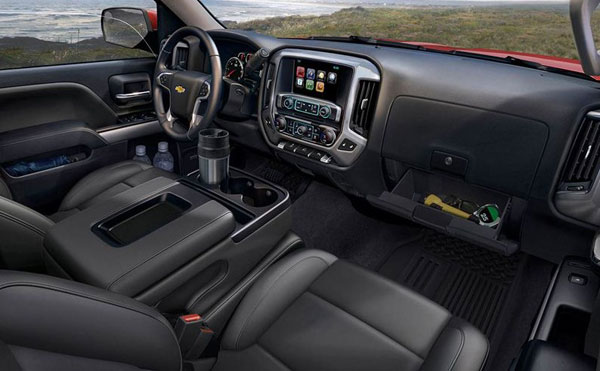 Mechanical - Chevrolet Silverado 2500 specs near Dubuque
The biggest news on the new 2500 is the Allison 10-speed automatic transmission that will be coupled with the massive number of engine choices. Your 2500 is going to have best-in-class towing ratings across the board, and you'll definitely be shocked when you see the new specs.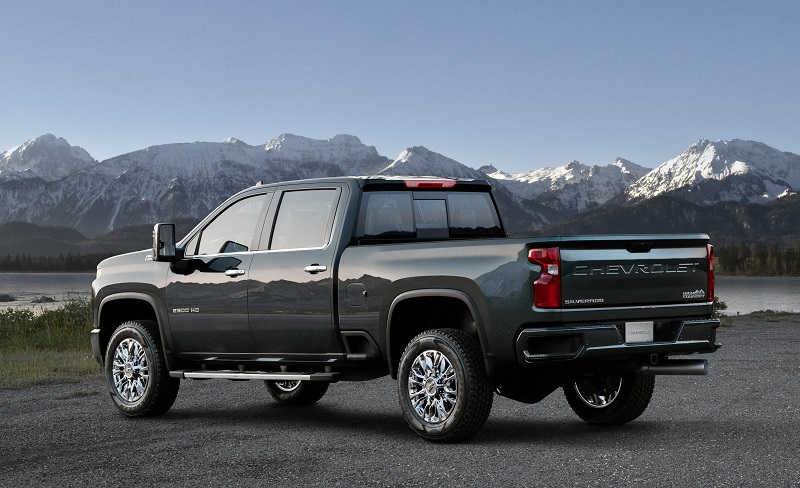 Powertrain - Chevrolet Silverado 2500 specs near Dubuque IA
A new 6.6-liter gasoline V8 engine gives you 401 horsepower and a massive 464 lbs-ft of torque. A 6.6-liter V8 Duramax diesel engine eclipses even that with ratings of 445 horsepower and 910 lbs-ft of torque, giving the Chevrolet Silverado 2500HD a true blue best-in-class towing and payload rating that's not going to even be close in a race with a competitor. The Silverado is simply too far ahead. For a powerful heavy duty pickup, it's the Silverado 2500 for the win.
Safety - 2020 Chevrolet Silverado 2500 dealer
Chevrolet's 8 different cameras and 15 different camera angles will make for a much safer towing and payload experience. When you're working with this much power, you've got to have driver-assist features like blind spot monitoring and rear cross traffic alert at your fingertips. Technology is great, but it has to be controlled, and the touchscreen and camera angles will make it much easier to operate the 2500. Your Silverado also features a high strength steel build that keeps it safer in collisions on the road. Thanks to your safety cameras and other safety features, you hopefully won't have to deal with that, but if you do, you're dealing with a heavy duty design that boldly keeps you covered.
Brad Deery Motors is happy to be serving Dubuque Iowa with specials on the Silverado 2500 all year long and beyond. We fully believe that Chevrolet has created the most powerful heavy duty pickup truck in the business this year, and you can be the lucky person who takes it home with you. It's perfect as a work truck or as a family truck, provided your family routinely needs a lot of extra power for heavy lifting jobs. Your Silverado is going to be your best friend during moves, for 5th wheel campers, for boats, and for so much more. It's a truck that can get every tough job done. If you'd like to take it for a test drive, just call Brad Deery today!