2020 Chevrolet Corvette in Maquoketa IA

View Inventory
Vehicle Overview
Are you looking for a great new sports car in Maquoketa Iowa? If so, look no farther than Brad Deery Motors and our stock of available 2020 Chevrolet Corvette in Maquoketa. This totally revamped line-up isn't just about speed; it is about giving you the most luxury and convenience for a reasonable cost. Of course, since the 2020 Corvette marks a totally new generation, you should expect to see some changes, especially when it comes to the engine. There are also plenty of changes to be found inside.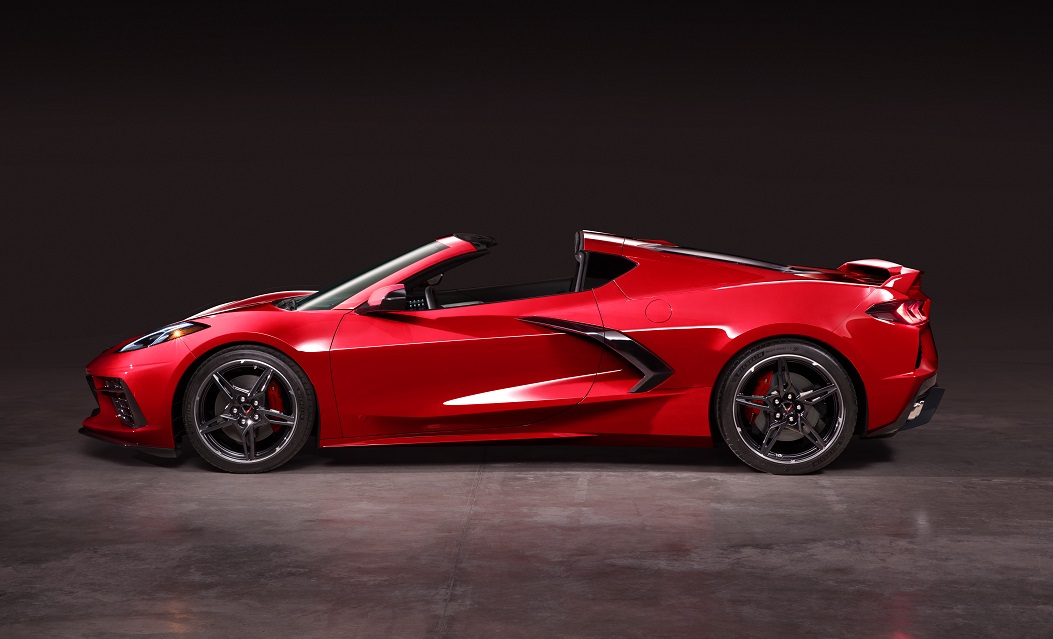 Exterior - 2020 Chevrolet Corvette
The Corvette's exterior alone should be enough to draw in buyers looking for a cool car in Maquoketa Iowa. The body of the base Stingray trim will seem reminiscent of the C7 models, but there are some new elements you should take note of. Since this is a mid-engine car, it has a different physical design. The new C8 generation marks Corvette's first usage of duel fuel tanks which are positioned inboard from the gaping side scoops. The rear fascia has been redesigned, and the engine coolant heat exchangers are now set on either side of the Corvette's nose up front. This is where the radiator was on previous models. There is a removable roof panel, and a folding-top convertible is slated for a future release. Overall, the exterior is both sporty and eye-catching with all of its new and unique design aspects.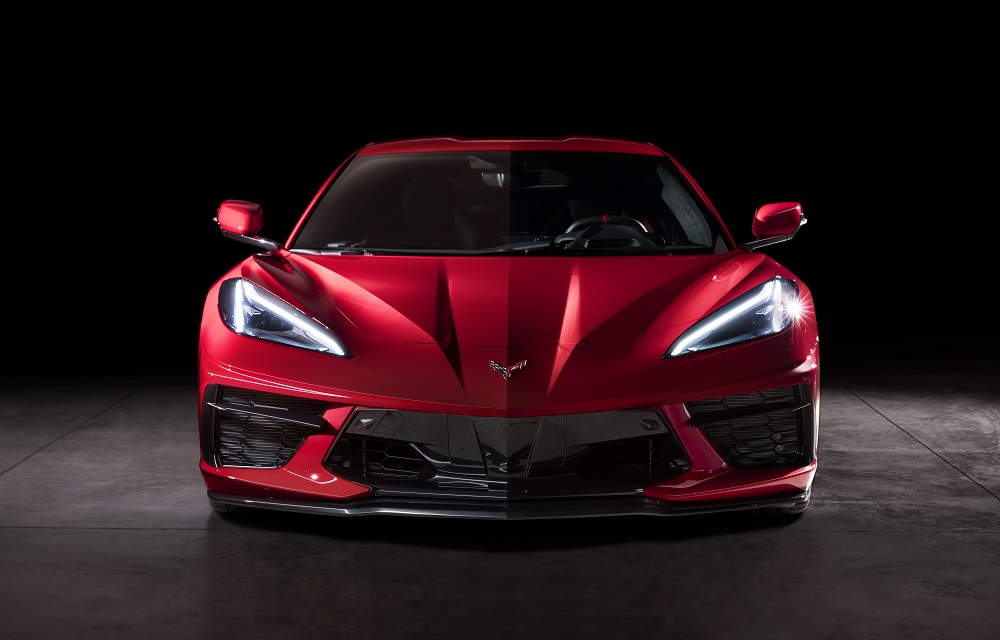 Interior - 2020 Chevrolet Corvette in Maquoketa
That being said, let's get down to it: The 2020 Chevrolet Corvette serves up an impressive interior. This two-seater loses a slight amount of cargo space from last year's model, but it really isn't enough to make a difference. Its 12.6 cubic feet of cargo space is still quite roomy for a car in this segment. Chevy's decision to move the engine behind the passengers - a first in Corvette history - shifts everything forward by 16.5 inches. The cabin structure and door design make it easy enough for the average adult to get in and out. The door frames are fairly wide, and the seats are positioned at just the right height, not too low like they can be in other cars in this class. Interestingly enough, the steering wheel has a unique hexagonal shape to it. A slew of control buttons are mounted onto the downward sloping spokes, but the overall shape might seem a bit befuddling at first. Is this shape more effective at steering than the average circular wheel? Only time will tell, but it gives the 2020 Corvette's interior a distinctive and future-oriented vibe. You also get a slew of high-tech features, such as a 12-inch diagonal reconfigurable display with three different themes, 4G LTE WiFi Hot Spot connectivity, a 3-D view with the navigation feature, and a 14-speaker Bose sound system.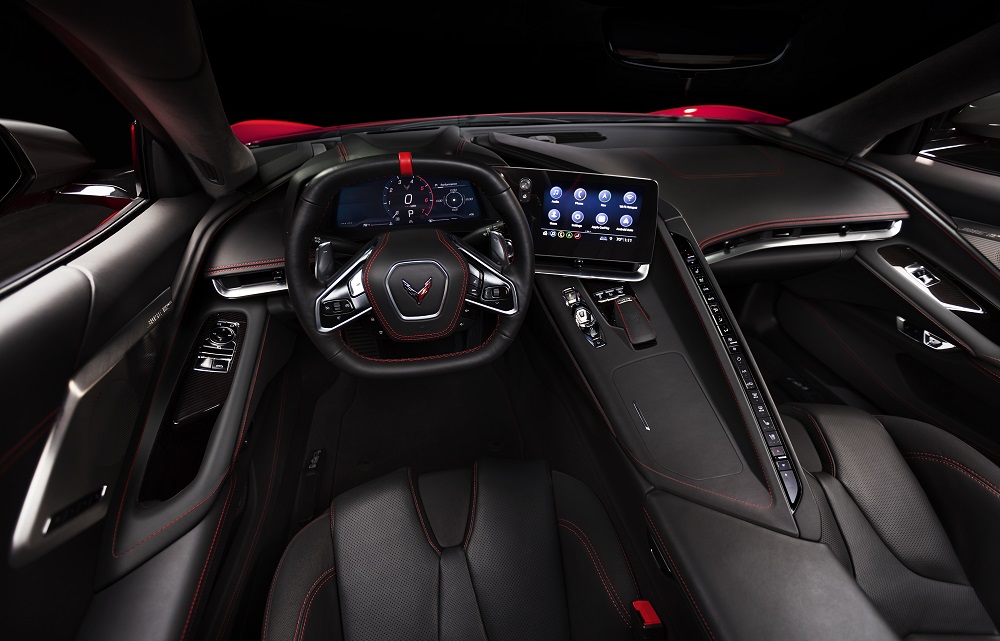 Mechanical - Chevrolet Corvette specs in Maquoketa IA
Still wondering whether you should be looking for a 2020 Chevrolet Corvette in Maquoketa? Well, then the Corvette's mechanical features might reel you in. Every mechanical element of this vehicle seems like it was ripped right out of the future and brought back to our time. Controlling your drive mode has never been easier, as there is a drive mode selector that allows you to calibrate 12 various performance variables electronically. Z-Mode and My Mode have both been added for the new C8 generation, and these modes let you save your settings while you are in between drives. If you'd like, you can opt for a front lift function, which, in just 3 seconds, raises your car's front end so that you can safely guide it over potholes and bumps in the road. Sure makes it harder to nose-dive or bottom-out your car!
Powertrain - Chevrolet Corvette specs in Maquoketa IA
The powertrain alone might be enough to get you to come into Brad Deery Motors and ask to test drive the 2020 Chevrolet Corvette. This mid-engine model gives you a speedy 6.2-L LT2 V8 engine which sits lower for better handling. It has a dry-sump system that boosts the car's performance when g-force becomes elevated. Continuously Variable Valve Timing enhances the Corvette's drive performance even more. This V8 musters up a massive 495 hp and 470 lb-ft of torque when you equip the Performance Exhaust or Z51 Performance Package.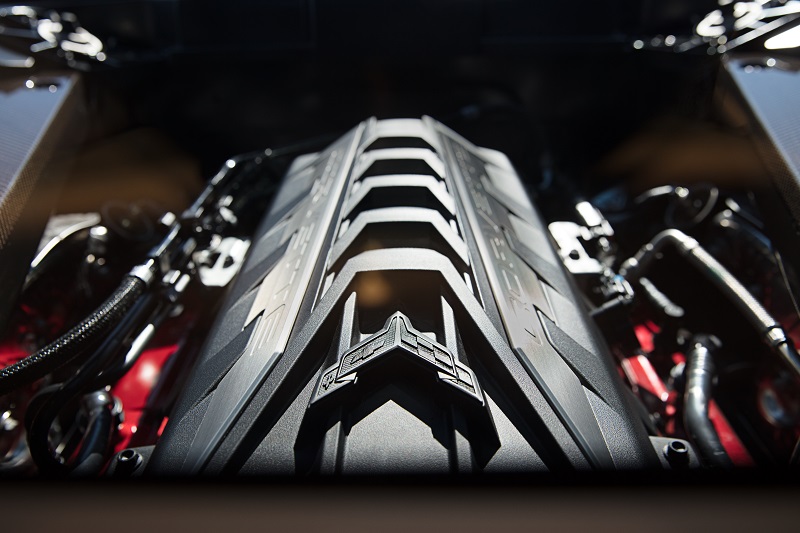 Safety - 2020 Chevrolet Corvette dealer
You might not think that the new Corvette would be built with safety at the forefront since this is meant to be a performance car. But safety is a huge component when it comes to how the 2020 Corvette performs. Drivers will not have to take their eyes off the road and hands off the wheel to access a lot of important features since quite a few of them are mounted onto the steering wheel. You even get a long strip of panels coming down the center of the cockpit, which is something you won't see in other cars. Also, the 8-inch touchscreen is angled in a way that is clear for the driver to see. Magnetic Ride Control 4.0 helps to keep the Corvette's wheels firmly planted on the road while you push the car to perform harder since it reads the road every millisecond and takes only 10-15 milliseconds to adjust to the right setting. This technology is definitely next-gen and isn't something you are going to find on too many vehicles.
Conclusion
If you are looking to buy something on the cutting edge of technology in Maquoketa Iowa, then the 2020 Corvette is something you need to try. Those shopping for a 2020 Chevrolet Corvette in Maquoketa are encouraged to call us here at Brad Deery Motors or stop by during our business hours. Our friendly staff are here to answer your questions and help you get behind the wheel of the new C8 generation Corvette.
*Article for general informational purposes, for complete details please contact the dealership.