2019 RAM Promaster City in Maquoketa Iowa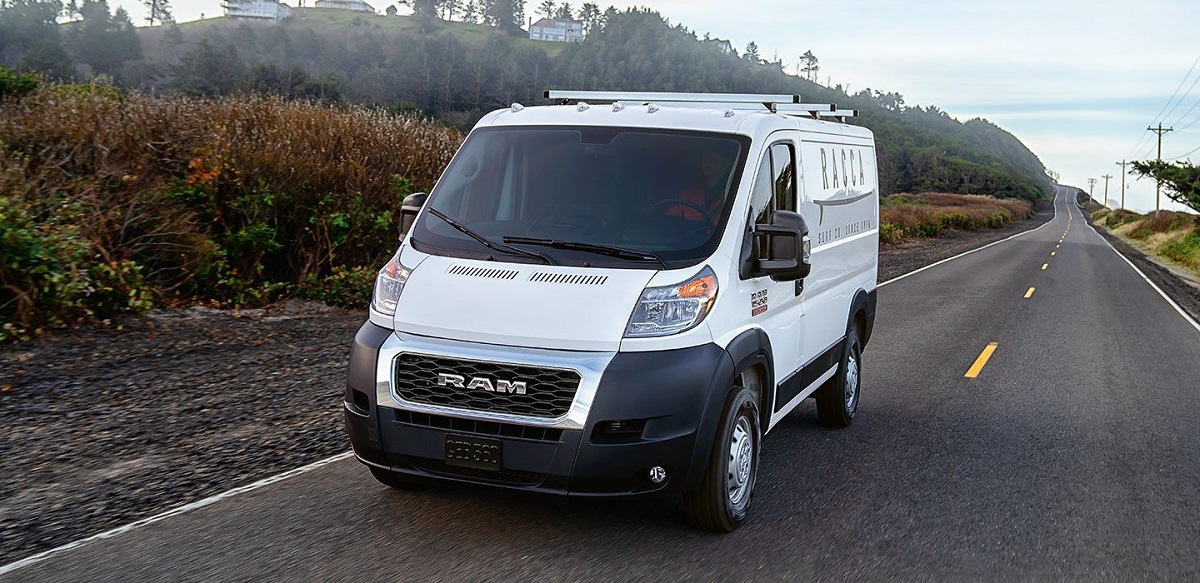 View Inventory
Vehicle Overview
The 2019 Ram Promaster City is a tough, durable van that can be used both for pleasure and business. It was designed to keep your operating costs as low as possible while delivering all of your cargo needs. The van has the capability to store all of your business equipment or provide seating for up to five passengers. It comes in a wide variety of colors and has many innovative features. There are many dealers serving Maquoketa Dubuque Davenport Iowa. The Dodge Company has added many financing options to their vehicles so that it will be much easier for you to obtain financing. You can be in your new cargo or passenger van within a few hours of visiting any of their dealers.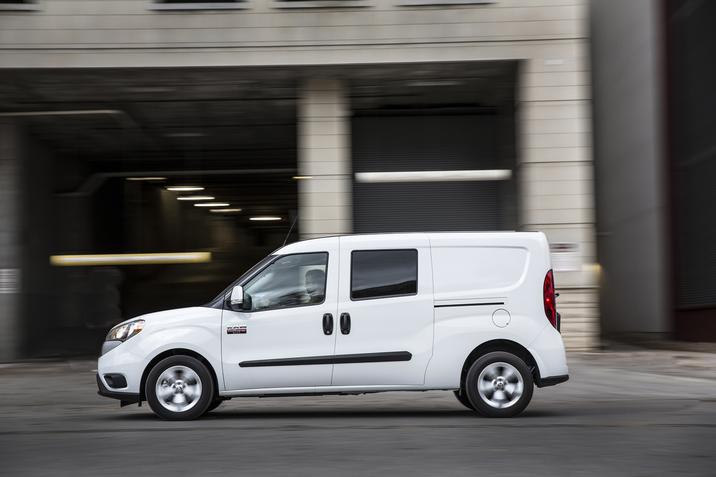 Exterior - 2019 RAM Promaster City
The exterior of the cargo van has the capabilities of having roof racks installed adding additional space to your storage. If using this van for your business, you can have graphics put on the rear panel of it. The exterior is available in eight colors. There are options that allow you to upgrade your van to fit any business need that you may have. It comes equipped with a rear backup camera so that you can safely drive in reverse. The cargo van comes with high mounted halogen headlamps for maximum sight distance.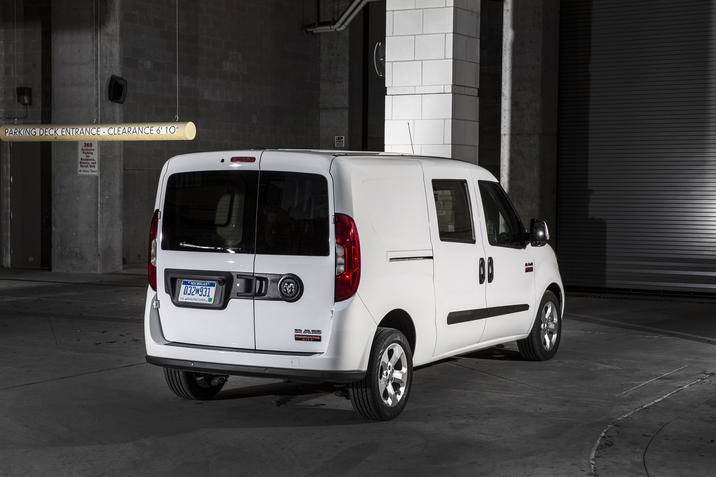 Interior - 2019 RAM Promaster City in Maquoketa
On the inside of the 2019 Ram Promaster City features over one hundred and thirty cubic feet of cargo capacity and can handle a payload of over 1,800 pounds. The rear entry has been lowered so that loading is much easier. There are two side sliding doors on the van making it much easier for you to access any of the equipment you have stored inside. The front bucket, swivel seats also make it easier for you to get to those things you need at the rear of the vehicle. The van is available in many interior color options. At Brad Deery Motors, you can find a number of these vehicles that are available for a test drive.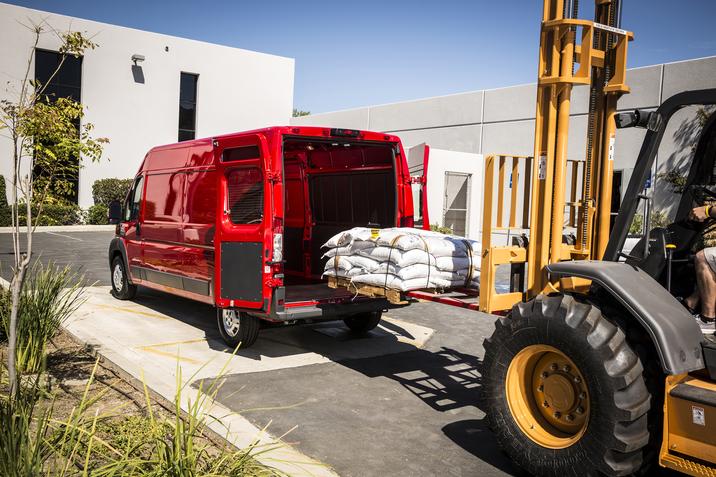 Mechanical - RAM Promaster City specs in Maquoketa IA
You will be able to keep your van running efficiently with the new features that have been added to it. You will not have to change the oil in it until you reach over 10,000 miles. This is much better than the other cargo van manufacturers can offer. There are nine different seating configurations that are available in the passenger van design. Upgraded stereo equipment and built in GPS devices have been added for your enjoyment. You can look on the website for Dodge to get information on where this is available by inputting, 2019 RAM Promaster City in Maquoketa. There will be the names of dealers who are located in that city for you to visit to see more.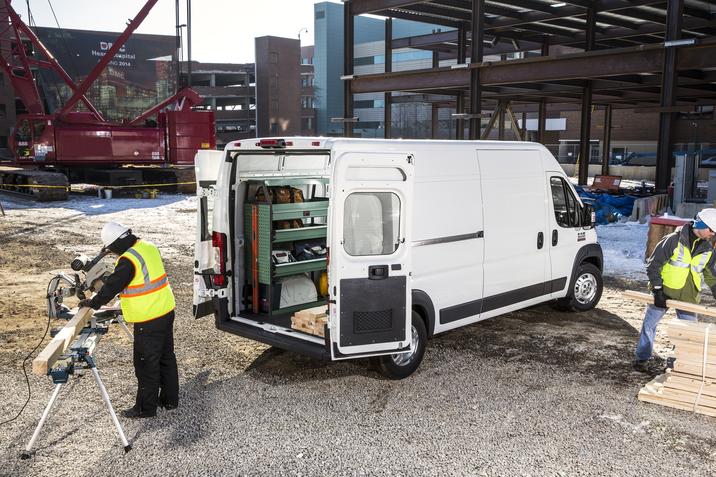 Powertrain - RAM Promaster City specs in Maquoketa
If you are looking to purchase a van with the best powertrain, then, the 2019 Ram Promaster City, which is available at Brad Deery Motors, who is serving Maquoketa Dubuque Davenport Iowa, should be your choice. It has been fitted with a nine speed automatic transmission that delivers power to your driving experience. It is equipped with a 178 horsepower motor and is able to tow up to 2,000 pounds. The power that this van can deliver comes from its 2.4 liter engine.
Safety - 2019 RAM Promaster City dealer
When it comes to safety, the 2019 RAM Promaster City in Maquoketa vehicles that are available are top of the line vehicles that are designed to keep both you and your equipment safe. With built in locking devices that can be accessed remotely via your key fob, you can rest assured that the items in the van are protected. Anti-locking brakes are standard equipment on this vehicle as well as a back up camera. These features allow you to drive in all conditions safely. Many of the new features have been put into these vehicles after the company had interviewed previous owners of their vans in order to find out what was most important to them.
Contact Brad Deery Motors, which is serving Maquoketa Dubuque Davenport Iowa, for more information and pricing on this van. There are many on display at the dealership and you should be able to find one that fits your needs. In both cargo and passenger van models, the inventory they have will suit your needs. If you search, 2019 RAM Promaster City in Maquoketa, you will find the website for this dealer. The prices that are listed on the vehicles do not reflect any dealer discounts that may apply to the van you choose. Ask the salesmen in their offices for more information on any that may be available. You can find out all you need to know about these vans by visiting the website for Dodge.