Davenport Area 2019 Jeep Wrangler for Sale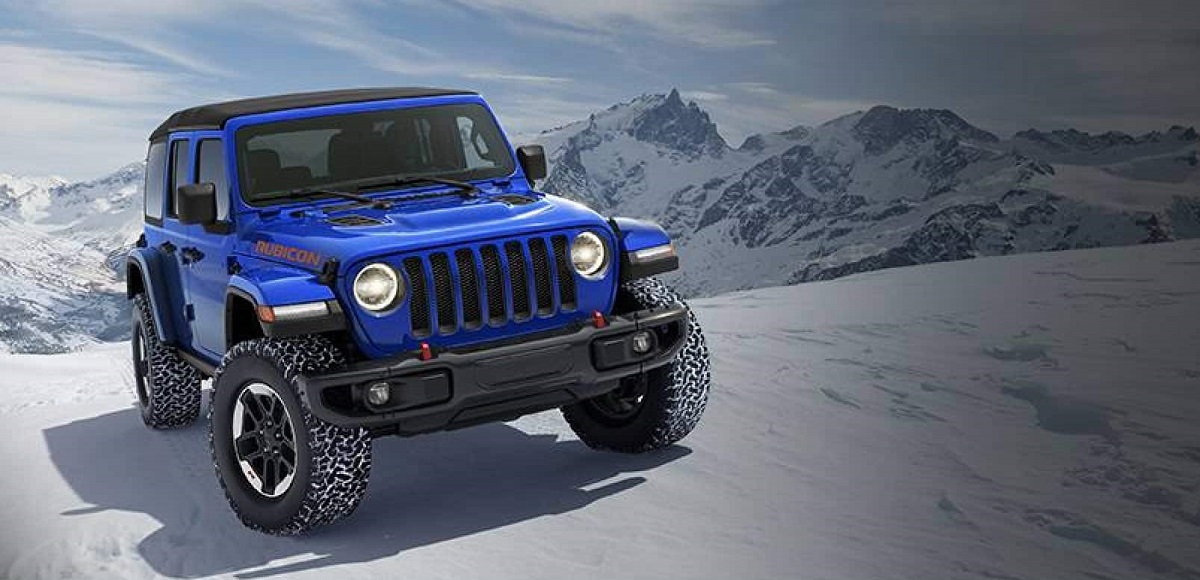 View Inventory
Vehicle Overview
The Jeep Wrangler is one of Jeep's most iconic and popular SUVs. You might not think that it needs much improvement, but nevertheless it gets some updates for 2019. The 2019 Jeep Wrangler for sale at Brad Deery Motors, an elite Jeep dealership in the Davenport area, offers some exciting new changes. The biggest change is the addition of more standard safety technology. The latest Wrangler follows on the heels of the fourth generation was released in 2018. Since last year's model had major changes, the 2019 edition doesn't look dramatically different. It still has the same rugged styling and impressive off-road capabilities that have made it a genuine Jeep in the past. While there are many standard features available for the Jeep Wrangler, you'll also be able to get a number of additional custom options to give your Wrangler a personalized finish. Inside and out, there are many delightful amenities you can look forward to with your Jeep. Once you try out a Jeep Wrangler in person, you'll see why it earns the title of "Motortrend SUV of the Year."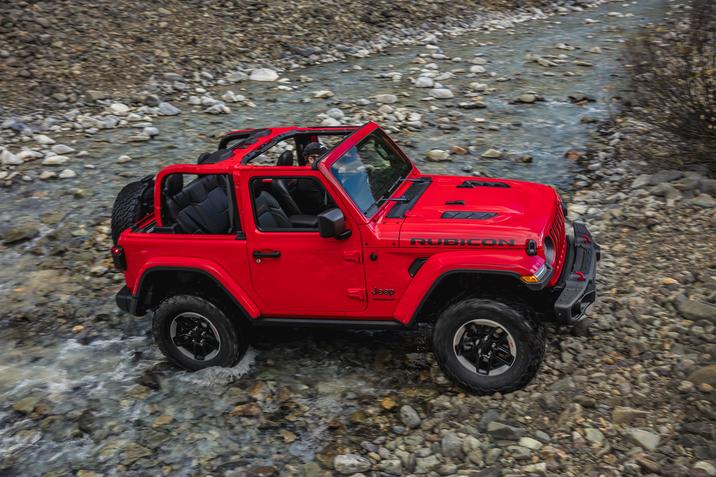 Exterior - 2019 Jeep Wrangler
On the outside, the 2019 Jeep Wrangler looks the part of an adventure-ready vehicle. The Wrangler features a number of exterior elements that add style and function. Depending on the trim level you choose, either 17-inch or 18-inch wheels come standard. An added bonus of this year's Jeep Wrangler is that the roof can be folded flat and removed to introduce the elements. The windshield also folds down if you want a true open-air experience. This year, the windshield only requires the removal of four bolts (instead of the previous 28), which ensures even faster and more convenient removal. A signature seven-slot Jeep grille and rounded headlights characterize the front end. In 2019, you also have a choice between a soft top and a hard top version of the 2019 Wrangler. If you can't decide, there are several varieties of the hardtop roof available. The Rubicon, as higher-level trim, gets its own exterior features including 33-inch off-road tires.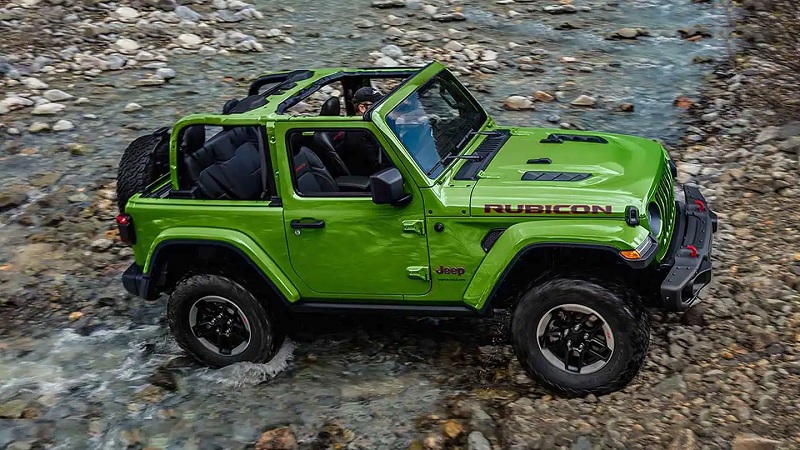 Interior - 2019 Jeep Wrangler near Davenport
The interior of the 2019 Jeep Wrangler near Davenport provides a pleasant oasis. Regardless of whether you're cruising down the highway to work or tackling bumpy dirt trails, the Wrangler has many creature comforts and amenities to keep you safe, happy, and comfortable. Technology is pleasantly updated for the 2019 model year to give you the latest and greatest. A seven-inch infotainment display screen comes standard in the Wrangler, but you have the option of upgrading to a larger 8.4-inch infotainment display screen instead. Both feature Jeep's award-winning Uconnect technology. Android Auto, Bluetooth, and Apple CarPlay are standard on the smaller infotainment display screen. You'll find them on the 8.4-inch infotainment display screen too, along with additional features like navigation and real-time traffic updates. There are also a number of optional amenities like a high-powered WiFi hotspot that works within a 50-foot radius of the vehicle. It can charge up to eight electronic devices at once, which makes it even more handy to have on long road trips. If staying connected on the go is important to you, be sure to ask about including this feature on the 2019 Jeep Wrangler near Davenport when you visit Brad Deery Motors. Creature comfort is not neglected either, as evidenced by the fact that the higher-level trims come with premium leather seats and high-end touches. Lumbar support, heated seats, and custom accent stitching are other highlights of the Wrangler's interior. Depending on the trim level you get, these features are either standard or available.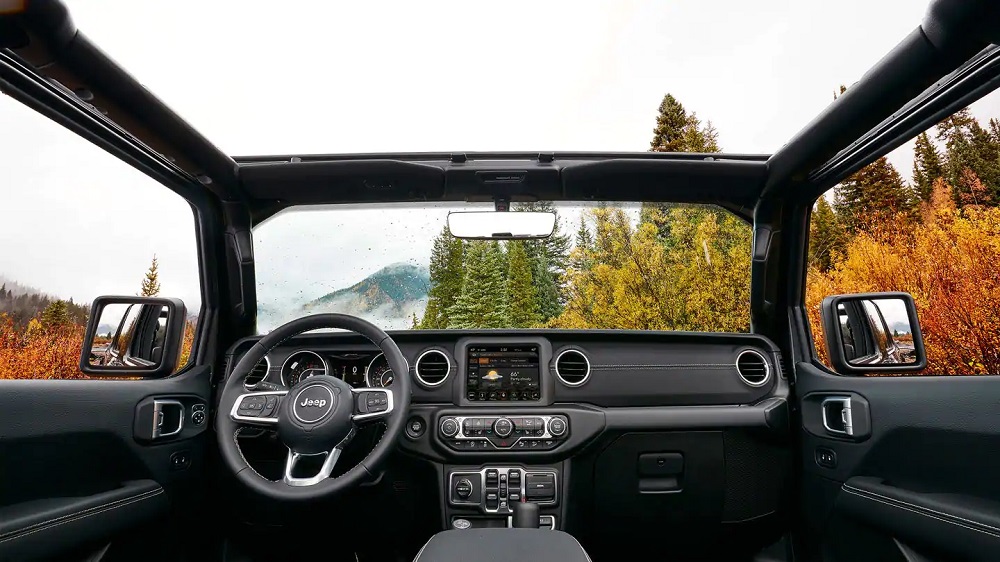 Mechanical - Jeep Wrangler specs near Davenport IA
The 2019 Jeep Wrangler for sale features several mechanical options. There are two engines that you can choose from with the 2019 Wrangler. The base engine is a 2.0L turbo-charged engine that generates up to 270 HP and 295 LB-FT of torque. When powered by this engine, the 2019 Wrangler can pull up to 3,500 pounds in the Davenport area. It also has a low RPM range that improves performance and makes gear shifting even smoother. An even more powerful engine is the 3.6L with six cylinders. This engine generates up to 285 HP and 260 LB-FT of torque. It has slightly different fuel economy ratings depending on whether you choose the two-door version or the four-door version of the 2019 Jeep Wrangler near Davenport. This engine provides the same towing capacity of 3,500 pounds.
Powertrain - Jeep Wrangler for Sale near Davenport IA
The 2019 Jeep Wrangler for sale comes with several different powertrain options. Two-wheel drive is standard, but there are several kinds of four-wheel drive available as well. Depending on the trim level you choose, you'll be able to request any one of the on-demand four-wheel drive options. Several different driving modes are also available to provide optimal traction and control.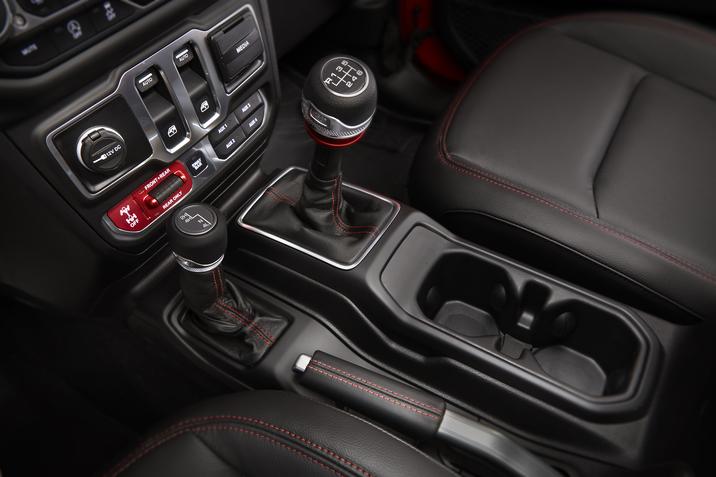 Safety - 2019 Jeep Wrangler dealer
Safety comes first for the Wrangler in the Davenport area, which has a variety of active and passive safety features to keep you safe. Driver-assist amenities include rear parking assist and a backup camera. Features such as blind-spot monitoring and forward collision warning help in the city and on the highway. Since safety is probably a priority, don't forget to ask about the standard and available safety features for your Jeep in the Davenport area.
If you're wondering where to find the 2019 Jeep Wrangler for sale, don't hesitate to contact Brad Deery Motors. With a helpful, professional, and friendly staff on hand, we are here to help you out with your new car needs. Call or visit us online today to arrange a test drive.
This page is for general information only. Please contact our dealership for current details.